Local Moving Company
Are you looking for a local moving company? Moving is one of the most physically strenuous and emotionally difficult life experiences. You may think that you need to do all the work during your move. However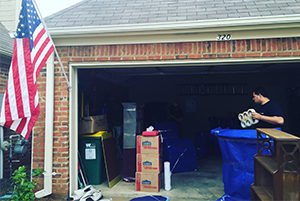 , there is no reason why you have to. Professional moving companies like State to State Movers offer the resources and expertise to make all moves much easier and less stressful.
Why Hire Us?
State to State Movers is a Florida local moving company that provides affordable local, interstate, long distance, commercial, and international moving and storage services. State to State Movers is insured and licensed and is proud to be one of the well-known and reputed moving companies in the Florida area.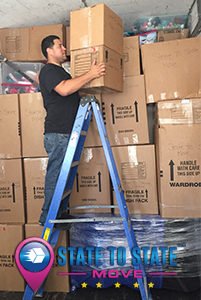 Residents of Florida have continued to choose us for their residential and commercial moves. This is because our reputation as a premier moving company is unmatched when it comes to quality service and competitive pricing. We are truly committed to offering a high level of customer service than the rest of the moving companies in Florida. Throughout the years of our service, we have put great importance on reliability, attention, care, and timeliness which ensures that your relocation is as streamlined as possible.
As a premier local Florida moving company, we are able to provide full-service moving from one location to another within the Florida area. Furthermore, we also accommodate long distance moves to anywhere nationwide. To make your move seamless and smooth, we guarantee on-time pickup and delivery of your items and guarantee the safety of your valued belongings. You can rely on State to State Movers for the most personalized service available.
Our Services
Local Moving
State to State Movers is a professional local Florida mover that guarantees on-time pickup and delivery of your belongings as well as same or next day service throughout the local area, regardless of whether you need to move one item or an entire household. All our employees are well-trained and qualified, so you can rest easy knowing that your precious belongings will be in good hands. As experienced local movers in Florida, we specialize in residential moves across all of the regions in and around Vegas.
Interstate Moving
State to State Movers is a professional interstate moving company you can rely on. At State to State Movers, we handle all kinds of interstate moves; no matter which state you are relocating to the US. Whatever your destination, we are dedicated to offering the best service possible at an affordable price.
Commercial Moving
At State to State Movers, we can help you with your local or long distance commercial move. Our expert State To State Movers team will work with you to ensure a quick and successful business move. We understand that time and budgeting for businesses in the current market conditions nowadays is important. That's why we have a special moving team that is familiar with the requirements and conditions of a commercial move. When you hire us for your commercial move, you are assured that your office furniture, computers, records, filing cabinets, and company files that help your business run successfully are always in good hands.
State to State Move -Local Moving Company
We also provide professional packing, unpacking, and crating services. We make unpacking a breeze by color coding each box, so you can relax knowing that your belongings are in professional hands.
So, what are you waiting for? Call us today for more information and about our long distance moving service at 1-888-545-8520 or click HERE.
Follow us on Facebook.