Long Distance Moving Company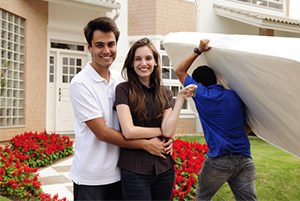 Are you looking for a long distance moving company? The relocation process requires a lot of planning. We at State to State Move, we offer a wide range of moving services for our clients. We are well-experienced offering guaranteed first-class packing, loading, assembling, and moving transportation services. This allows us to serve you no matter what you have to move or where you have to go.
Comprehensive and Efficient Service
Our work is fast and quick, without compromising quality service. Throughout the years of serving Florida residents, we have developed skills for every aspect of relocation. Regardless of whether you want to move your home or business, we will make your move a success.
Competitive and Affordable Rates
At State to State Move, our main goal is to make your long distance move smooth and safe. Our client's satisfaction is our top priority; that's why our service is high quality, and our rates affordable.
Any Size Move, Large or Small
Regardless of the size of home you are moving in or out, we will help you. We promise to provide professional and friendly service every step of the way. Our packing crew, driver, and movers are experts in dissembling, loading, and unloading households items carefully. With State to State Movers, you will have a stress-free move!
Our Long Distance Moving Company Service
Whether you are moving closer to your neighborhood or relocating internationally, State to State Movers knows all the regulations regarding international moves.
Moving Large and Valuable Items with Care
At State to State Move, our staff is specially trained to handle valuable items such as antiques, fine art, pianos, etc. carefully. We custom crate boxes for any valuables regardless the shape or size. Your valuable possessions are in good hands and will get to their new destination safely.
Disassembly and Assembly of Furniture
We will gladly help in disassembling and assembling all types of furniture. This not only saves you effort and time but also guarantees that your furniture is moved safely to its new destination.
State to State Move – Long Distance Moving Company
We also provide professional packing, unpacking, and crating services. We make unpacking a breeze by color coding each box, so you can relax knowing that your belongings are in professional hands.
So, what are you waiting for? Call us today for more information and about our long distance moving service at 1-888-545-8520 or click HERE.
Follow us on Facebook.