Packing and Moving Services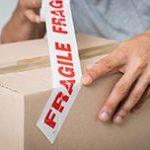 Are you looking for packing and moving services? Relocation is a tedious task, whether it is a short distance or a long distance. There are a lot of things you have to do during the process of relocation. You have to do the packing, disassembling, loading, unloading, etc. All these tasks are problematic and are needed to be done properly and with care. You can make your packing and moving experience easier and hassle-free by hiring the services of a good moving company like State to State Move.
Why Hire Us?
State to State Movers offers a variety of packing and moving services throughout Florida. As a family owned company we are dependable and trustworthy and capable of helping you with all aspects of your move. We are aware that to relocate from one place to another can be a tedious experience, that's why we work considerately and carefully, treating your valuable belongings with respect.
Excellent Customer Service
Our customer satisfaction is our top priority; that's why we work hard to ensure that we are providing the best possible service to our clients. At State to State Move, we understand that not all moving processes are same, so we work the extra mile to satisfy all your needs and make sure that the transition is as smooth as possible.
Residential and Commercial Services
We have years of experience serving homes and businesses across Florida. Our packing and moving services suit both residential and commercial clients. It does not matter if you need assistance with packing and crating your household belongings, or need help moving items from your professional workspace to another office; we are here to help.
Service You Can Depend On
State to State Move is the company you've been looking for! Our goal is to make your life easier; that's why we will not surprise you on the job with hidden fees. We will remain courteous and professionals from start to finish.
Our Packing Services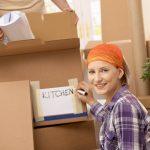 State to State Move provides various packing and moving services that can be customized to suit the needs of any relocation, small or large. Our experienced, professional movers and packers are highly trained to pack items of any value, quantity, or fragility, from a cabinet of fine china to library of books. Our professional packing services guarantee efficient and safe transfer of your items.
Full Packing Services
With our full packing service, don't worry about packing at all yourself. We will send our skilled and experienced packers to your home to pack everything from the basement to the attic.
Partial Packing
If you want to pack some (or even most) of your household belongings on your own, but need an extra hand for additional help, we can accommodate that as well. Perhaps if you would like us to prepare storage areas for the move or tackle a large collection of breakables, we are happy to do it.
Unpacking Services
If you would like some help settling into your new home, we can take on the entire job or just offer a few hours of service; we leave the choice to you.
Call us for A FREE estimate at 1-888-545-8520 or click HERE to fill out a quick form!