Relocation Companies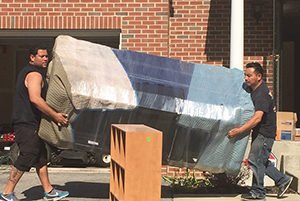 Are you looking for relocation companies? Relocation, whether is locally or long distance; is one of the most hectic burdens one has to experience. As your house becomes cluttered with boxes is better to call for professional moving company. However, all these worries can be eased up with the help of State to State Movers.
Why Hire Us?
As one of the best relocation companies around town, State to State Movers has been offering professional residential and commercial moving services for many years. Based in the Florida, our moving team takes great pride in offering high quality moving services to the residents of Florida and its surrounding areas.
Specializing in all kinds of relocation services, State to State Movers employs some of the most experienced and trusted personnel. We have extensive residential and commercial local, long distance, interstate, and international moving experience. We will work with you to satisfy all your moving needs.
We are a moving team of trained and qualified professionals who work together to make sure every move is as successful as possible. When you hire State To State Movers, you are hiring South Florida's most experienced and properly trained, insured and licensed. We know what our customers need to make their relocations as hassle-free as possible. We use high-quality equipment and offer convenient services to customize your move according to your needs.
Our Services
Residential Moving
When you hire the services of a moving company for your residential move, you need trustworthy and reliable people. State to State Movers only employs expert movers, so our clients know they are getting the best movers in the Florida area. Our moving estimator takes the time to meet our clients before starting the moving process so that they know what to expect. Apart from our extensive residential moving service, we also offer a variety of apartment moving services at affordable rates.
Antique and Furniture Moving
It can be a complicated process to find a reliable mover to handle your antique and furniture relocation. Many Florida movers are expensive or unreliable. Fortunately,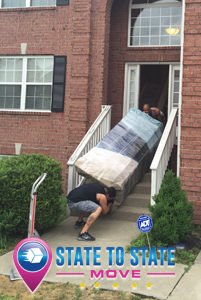 State to State Movers offers reliable relocation services that will exceed your expectations. Our highly trained and experienced moving team will travel anywhere in Florida to satisfy all of your antique and furniture relocation needs. Apart from our moving services, we also supply carpeted dollies, furniture pads, and stretch wrap to our clients in order to make sure that their prized possessions are safe throughout the move.
Packing Services
At State to State Movers, we specialize in a variety of packing services. We customize our packing services to suit your needs; whether you want us to pack one small room or your entire household, we can help you. We also offer affordable delivery service for the packing materials for those customers who want to pack their belongings themselves but will be using our loading/unloading and moving services on the day of relocation.
State To State Mover – Relocation Companies
Call us for a FREE estimate at 1-888-545-8520 or click HERE.