People are moving for many different reasons. It is quite logical that in accordance with the phase of the life you are approaching, you have different needs and criteria for the area you want to live in. And if you are about to start a family or just want a slower pace and more quiet area, but still close to the big city, you maybe want to live in one of the suburban neighborhoods of North Carolina. If you find yourself in these sentences, we are here to offer your our list of the best NC suburbs to move to in 2022. If you are about to move long distances, we advise you to find one of the best moving companies state to state. One thing is sure: you would want to have a reliable moving partner by your side.
How to choose reliable movers for your interstate relocation?
The thing is that you will have to choose between many different moving companies since the moving market is getting bigger every year. And you should avoid amateurs that could damage your stuff during the transit if they are inexperienced. So how to choose a reliable company? If you are moving from Texas to North Carolina you can look for a company that is close to you.
For example, you can base your search on the best interstate moving companies Texas based, if you are living there. So go to their website, and take time to read all you can find about them. Look how long they are working, do they have any certificates for their team and what kind how well are they equipped. And never skip on reading reviews that other people have left. Because their experience is just what can help you make the decision.
What are the best NC suburbs to move to in 2022?
Having up-to-date information is so important when you want to make a big step like moving. You should look for 2022 interstate moving trends since this is the subject that occupies you. And we are here to also offer you some help and give you our best list of the NC suburbs to move to in 2022.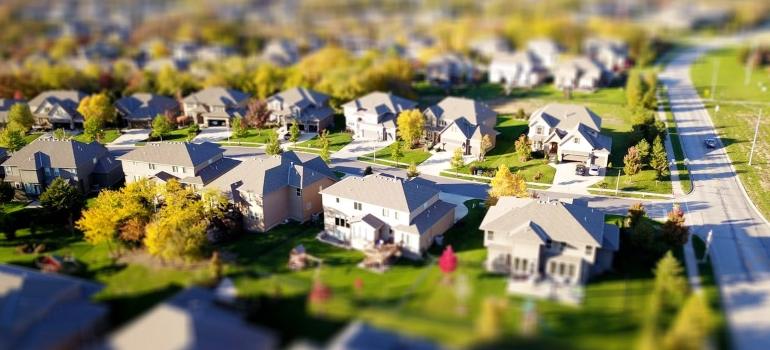 Morrisville
Morrisville will offer you a wonderful suburban and cultural feel. It is located in Lake Country and is a place with beautiful parks, different neighborhoods, and many job opportunities. This is just one of the best places to run a small business. It is located central and residents can easily commute to work. Since it is quiet, it is just the perfect place for raising a family. The schools there are great and during the year many events are happening for the whole family.
You will be able to find so many outdoor activities at Lake Crabtree County Park. If you like, you can enjoy their mountain bikes, hiking or you can take your kids to one of the many playgrounds. We have to add that Morrisville is one of the fastest-growing communities. The median income for the household is something over $90,000 and the median home price is $369,000.
Chapel Hill
High on our list, you will find Chapel Hill for sure. It is located about 30 miles northwest of Raleigh. This place is home to the University of North Carolina Tar Heels basketball program. But this is not the only thing they are famous for. There are many different points of interest. You'll be able to spend time at the Ackland Art Museum or Morehead Planetarium and Science Centar if you like cultural places. Or you can take a walk and visit North Carolina Botanical Garden. But there are many entertainment places, especially on Franklin Street which is packed with restaurants, bars, and stores. So this can be just the perfect place for your new home.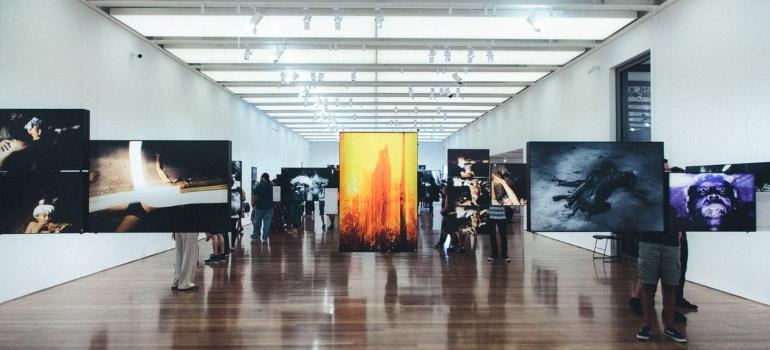 Carrboro is on our list of the best NC suburbs to move to in 2022
Carrboro is just in the west of Chapel Hill. Their residents like the great variety of activities they have. They include a farmer's market, the Cat's Cradle music venue, and also the 2nd Friday Art Walk. There are also some outdoor activities that are so much fun, like Bolin Creek and also the Carolina North Forest. You can take your friends and family to hike and prepare just a wonderful picnic there.
Cary can also be a great place for you
Cary has 168,000 residents and this is the largest suburb on our list for sure. There are so many things that you will enjoy there if you choose to place there your new home. The natural beauty of the Hemlock Bluffs Nature Preserve offers a wide variety of artsy and also cultural events. There is a low violent crime rate and residents can be peaceful. You will often find people strolling the lakeside park of Fred G. Bond Metro Park or catching a show at a local amphitheater.
Was our list beneficial to you?
We tried to make the list of the top NC suburbs to move to in 2022. But have in mind that we made it just to give you some ideas. You are about to make this change so you have to find just the best place for yourself. Based on our list, sit down and write what are the most necessary and also non-negotiable things that the new place must have for you. You really should try to find just the right place for yourself. And don't settle until you are actually content with your choice. Take time to make your decision and if you are moving with your family, start an open conversation with all members about their needs and wishes. Make it a mutual project to find the best place for you and keep it light and fun, so everyone involved could enjoy and bring some good energy in.