Nowadays people move interstate for a better job, to be closer to their families or just to reduce the cost of living. Moving from state to state has become a regular thing these days. If you are moving from Houston to Tampa in 2022, here are a few things you can expect and should look out for.
Getting to know your destination
People moving from Texas to Florida is a common theme these days. Comparing Tampa to Houston should be easy as they are two different cities that offer similar things. Just to give you an idea, Houston is five times bigger than Tampa. As they are on the same geographical level the weather is similar in both cities, but in Houston, you can expect less rain in the summer months.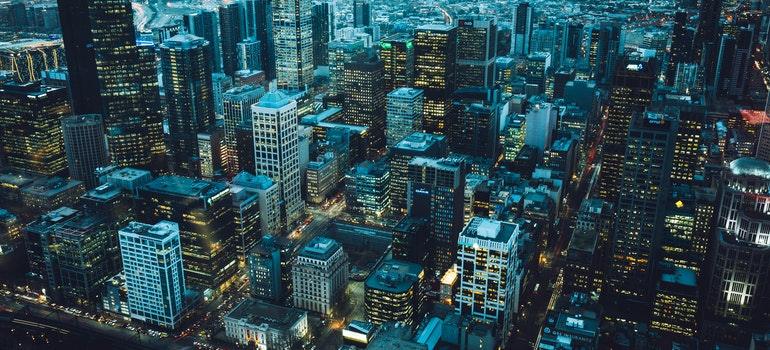 Life in Tampa is much more relaxed and you should check out the golfing facilities the city has to offer. Of course, the fact that Houston is a much bigger city is the reason it can keep the cost of living lower compared to Tampa. In general most daily and monthly expenses are between 5 and 25 percent cheaper in Houston.
Make a plan carefully if you are moving from Houston to Tampa
Making a well-detailed plan is half of a well-done job. If you are looking for interstate companies Houston State o State Move is the company for you. Organizing your packaging materials and properly sorting your stuff is key. Make sure you have calculated all the space you will need in your new apartment. Most companies offer storage units at your destination so that you can take your time arranging your new apartment before you move all your furniture in.
Where to move to in Tampa?
Choosing the right neighborhood for your needs will make your life much easier long term. Make sure to compare the cost of living of your future place with your old one in Houston. Comparing them will help you choose better your new neighborhood. Here are the most popular neighborhoods:
South Tampa: popular both for its waterfront location and urban vibe. Homes here are rather expensive, especially in Hyde Park, but if your relocation budget is large, you will get a good choice of historic homes, luxury lofts, condos, or even a residence in a gated community. You would be within walking distance of restaurants, parks, and boutiques. If you want a short commute downtown this is the area for you.
Downtown Tampa: is famous for its impressive skyline with 18 buildings over 250 feet high and 69 high-rises, most of them designed in a post-modern style. Lately, it has become a neighborhood for everyone moving from a business-oriented area. Ideal for people looking for urban properties on the rich side.
Less expensive options in Tampa
Not every neighborhood in Tampa is expensive. Here are some of the less expensive options:
East Tampa: it's a good choice as it offers affordable and convenient housing. A neighborhood with a rich history and culture, just four miles from downtown.
West Tampa: This is one of the oldest neighborhoods in the city. Located west of the Hillsborough River, about a mile from downtown Tampa. West Tampa has been a significant Latin enclave since pretty much the beginning. As it started as a cigar manufacturing district nowadays you can still get delicious Latin cuisine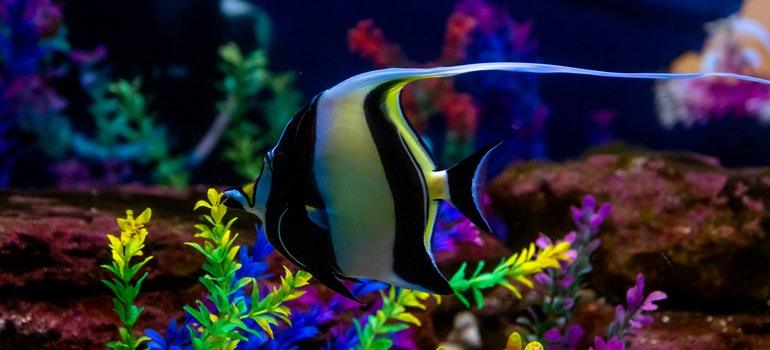 Areas for those looking for entertainment after moving from Houston to Tampa in 2022
If entertainment is a deal breaker for you, here are the places that you should consider moving to:
Ybor City: This was also once home to Cuban cigar factories and pre-Prohibition-era Latin nightclubs, and now, these historic spaces are bustling once again. Converted breweries and clubs with live music in this are the place to visit. Next to the incredible nightlife, you'll also enjoy easy access to the trolley system, which connects Ybor city to other areas
Channelside District: The recent launch of Sparkman Wharf close to The Florida Aquarium, the Amalie Arena, and its panoramic city views has made Channelside District very popular. Here you can go for high-rise condos and lofts in this neighborhood.
Ideal for students and nature lovers
If you love nature, make sure to find a place that is surrounded with greenery:
New Tampa: Located north of Interstate 75, it is a suburban community that includes Pebble Creek, Wesley Chapel, Cross Creek, Hunter's Green, and Tampa Palms. Hillsborough Wilderness Reserve located nearby makes this a great place for golfers and hikers. Ideal for families as large shopping centers are available close by.
North Tampa: This area extends from The University of South Florida Tampa Campus to the Tampa International Airport. Here you will find a big difference in prices as this area offers all sorts of different housing types. A popular area for college students as it is close to the numerous bars and restaurants as well as the University Mall.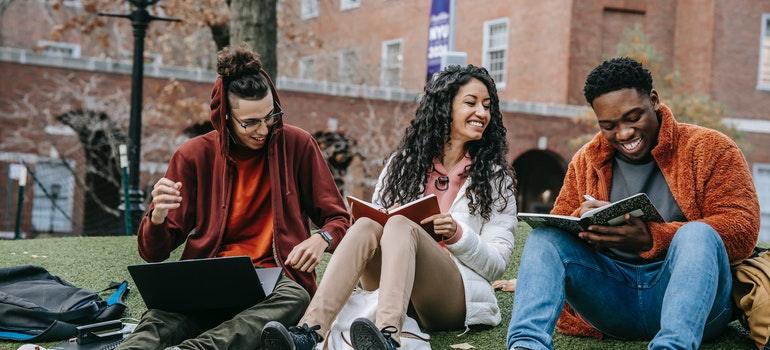 If you want to live in the suburbs
If you want to live a quite suburban life these places are for you:
Seminole Heights and Tampa Heights: Hipster enclaves full of craft breweries and independently owned shops. Here you can find great suburban prices combined with inner-city commodities.
Brandon: Includes suburban communities like Dover, Valrico, Seffner, Fishhawk, and Lithia. Ideal for those who like ample acreage with their property. Great for those looking for entertainment.
South Shore: Ties together the existing communities of Apollo Beach, Gibsonton, Riverview, Ruskin, and Sun City Center. If you want to go smaller to a small retirement condo or a private home with canal access to the rivers. Here you will also find a big variety in prices, but you will have plenty of different styles to choose from. If you want a boat and the distance doesn't bother you, this is the community for you.
Plant City: A quiet historic community located southeast of Tampa. Young couples and families are snapping up 20s bungalows. A charming community with brick roads, stately live oak trees, and an adorable downtown area. Next to all this, they host an annual Strawberry Festival each year.
Who should be moving from Houston to Tampa in 2022?
If you want a big city with plenty of opportunities and lots and lots of entertainment then you should stay in Houston. But if you want to slow it down just a little bit then look no further than Tampa. Just make sure to contact your long distance movers Florida on time to secure your moving date. Moving from Houston to Tampa in 2022 will give you similar life but on a smaller scale with some nice weather and more time outdoors definitely.