If you are moving to Charlotte NC and want to avoid as much stress as possible, the best thing to do is to properly prepare. Your first task is to select one of the cross country moving companies for your relocation. Selecting the one that is easy to deal with will go a long way towards stress-free relocation. Other than that, there is a lot more which you can do. Proper preparation will have you eliminating much of the stress from the equation that is moving. This article is going to help you with that by providing you with the best course of action.
How to avoid stress when moving to Charlotte NC?
Here is what you need to focus your efforts on:
Organize and determine moving budget
Create an ultimate moving checklist
Hire professionals when moving to Charlotte NC
Gather necessary packing supplies and moving boxes
Ask your friends for help
Pack an essentials bag when moving to Charlotte NC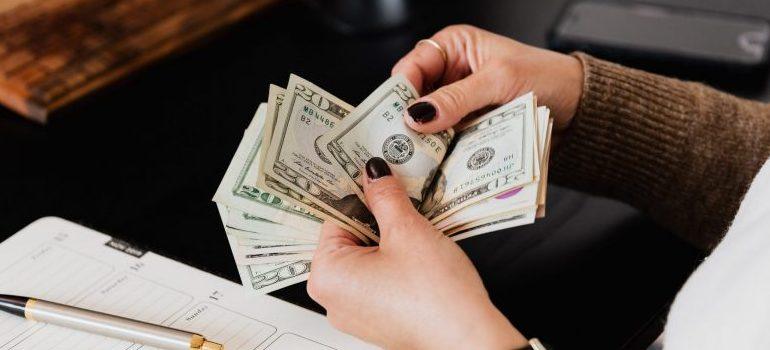 Organize and determine moving budget
Much of the stress comes from the involving costs. While you can't do much about that as relocations do tend to cost a bit, what you can do is figure out your budget "ceiling". Know what is the absolute maximum that you can spend on moving. You can hire interstate movers Charlotte NC to do a lot instead of you but having a budget will limit you to certain services only. You will also be able to easier figure out what you can and cannot afford if you have a set maximum. Approach the moving budget religiously, so to speak. This means that there is no going over the budget "just for that".
Your budget will be your shield against all the moving costs that you may encounter. Sort out the big things first and then figure out if you have any money left over for conveniences. Because moving is all about convenience, at the end of the day. If you can't pay for any convenience, you will have to do all the driving, loading and unloading, and a lot more stuff all on your own.
Create an ultimate moving checklist
Preventing stress is easily accomplished by not giving doubt and uncertainty any room to grow. Creating an ultimate moving checklist will go a long way towards stress prevention. It may even serve as a stress-relieving tool, as well. The fact of the matter is that we like checking things off a list. It fills us with positive emotions and we can never get enough of those. That is why you want to write down as many tasks as you can remember, no matter how big or small. You may also want to create the ultimate packing checklist, while you're at it! Checklists are great and a lot of fun, not to mention how supremely useful they are. Simply write everything down, then check it off once you finish a task!
Hire professionals when moving to Charlotte NC
To tell the complete truth, this is perhaps the most important thing to do if one wants to avoid stress. Hiring professional movers to do most of the work for you simply cannot be beaten in any other way. They will make it all look quite easy. The truth of it all is that everything that they do for you would cause quite a bit of stress if you were to do it on your own. It may look simple carrying items from your home to the moving truck but there is quite a bit of finesse involved in the process. Some techniques and tools make the job easier and having plenty of experience do not hurt, either.
Not having to think and worry about all of that is, quite honestly, worth a lot more than you pay them, for some people. And having that peace of mind and knowing that your items are safe and sound, and are being handled expertly, is invaluable as well.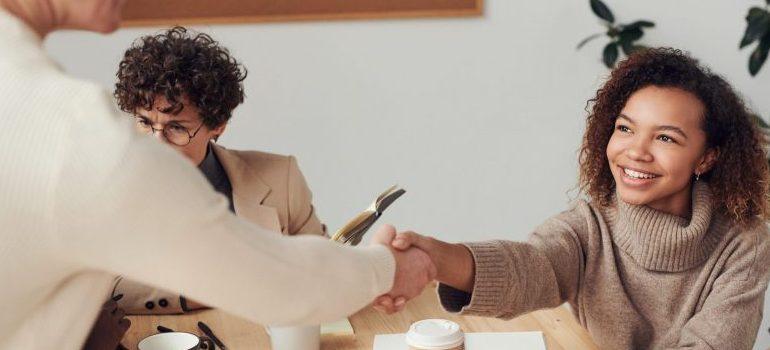 Gather necessary packing supplies and moving boxes
Having proper packing materials goes a long way towards reducing stress. Think about it this way, if you have an item that you need to pack and you need it to be as safe as possible, or not to spill, or anything similar, you want to know that your fears will not come to pass. Having proper packing supplies and moving boxes will reduce or remove this fear entirely as your items will be properly packed. Also, you may want to label your moving boxes the right way as that will reduce unnecessary stress once you get to unpacking them. Working with proper materials is also infinitely more enjoyable than "making do" with what you already have.
The right tool (and material) for the job, as they say. It holds in the moving business, that's for sure.
Ask your friends for help
Even with movers helping and having the right tools for the job, you still may have a lot of work to do. You can reduce the amount of work that you have by spreading it around. Why not ask some of your friends to help you with the move? There are many reasons why you should ask for help, and they are all good. Your friends don't need to do much, their presence alone might make things more enjoyable for you. Most of the time that will be exactly what happens. Especially if you surround yourself with positive people. And that is what you should do, especially when relocating. You want to have people that radiate "everything will be great" around you.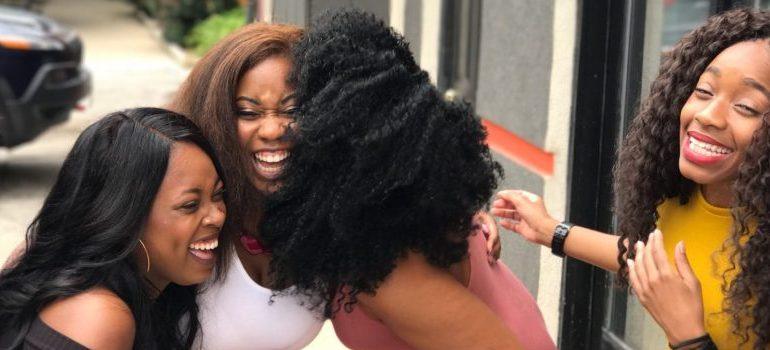 Pack an essentials bag when moving to Charlotte NC
Finally, a lot of moving stress comes from change. That is why you need to prepare an "essentials" bag for your relocation. You will put everything that you will need for a couple of days in it. Think about a change of clothing, some toiletries, entertainment, and similar. But at the end of the day, you know what you need. Make sure that your bag contains it.