Are you planning on moving to Dallas TX? Dallas, Texas, has become an increasingly popular choice, and it sees a lot of newcomers each year. Around 300 people move to Dallas every single day. Great weather all year long, plenty of different opportunities, a downtown filled with culture and history, and many other things are reasons why so many choose to relocate here. In this article, we will examine all of the important reasons why people are relocating to Dallas. Furthermore, we are going to explain how you can move there successfully and stress-free with the help of dependable long distance moving companies such as State to State Movers.
You will not have a problem finding a place to live
Since this is a big city with a population of around 1.338.000 residents, you will not have a problem finding a place to live. If you want to live in the center, feel free to do so. Everything will be at your disposal, and you will have nothing to worry about. However, if you would still like to be near the center but far enough from the city crowd, there is also a solution to it.
Dallas has a large number of neighborhoods at your disposal. For example, you should definitely check Colleyville, Grapevine, Trophy Club, M Streets, and Uptown. Feel free to visit all of them and make a decision afterward. Once you do this, the next thing you should do is contact long distance movers Texas offers. They are going to make sure your relocation runs smoothly.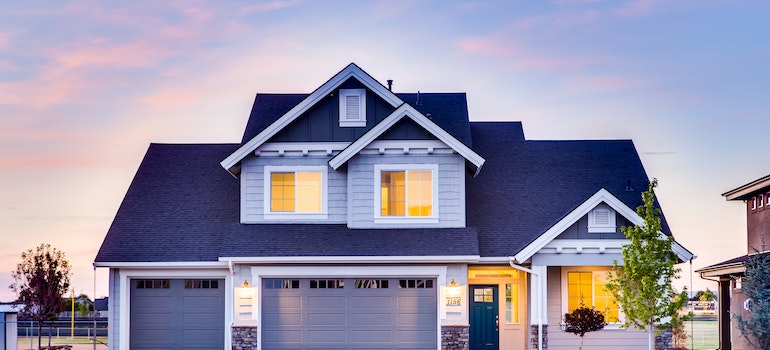 Be quick when making a decision- the prices are rising
According to research, the median home value by the end of 2019 was $285,000. Overall, home prices have increased by 24%, and they are expected to continue to rise. In case you would like to rent a one-bedroom apartment, you have to be ready to pay around $1,300 per month. A two-bedroom apartment will cost around $1,500. So, once you find the perfect place for you, get in touch with interstate movers in Dallas. By doing this, you will get to enjoy your new home in no time.
Finding a job in Dallas is easy
As one of the reasons why you should move to Dallas is the great job market. Even though the oil industry has struggled in recent years, job growth in Texas has been steady. Of course, it is needless to say that incomes have remained competitive. The median household income in Dallas is $47,300 within city limits, while the amount of $53,700 goes for the entire Dallas County.
Here are some of the largest employers in the Dallas region:
Bank of America –has 20,000 employees in the second-largest bank holding company in the U.S.
AMR Corporation– the parent corporation of American Airlines and US Airways, has 24,700 employees.
Texas Health Resources, Inc.- since healthcare is quite important, you should know that over 19,000 people are working in this area.
Dallas Independent School District– this is a very large system, and it is no surprise that over 18,300 people work here.
Baylor Health Care System– a university medical center in Dallas, employing over 17,000 people.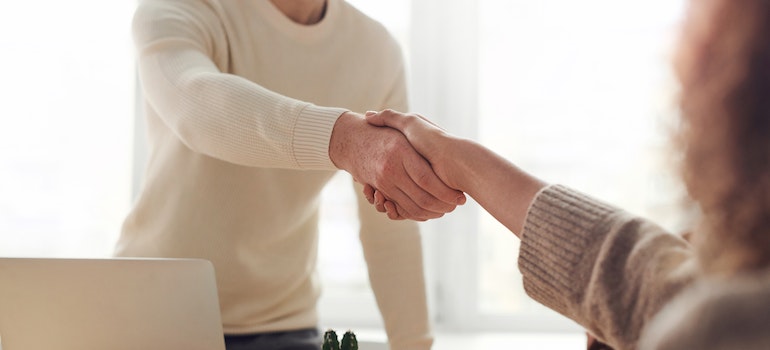 Dallas has some great educational options
Yet another thing that is great about moving to Dallas TX is that it has great schools. So, if you are moving with your family, you have nothing to worry about! You will have a wide variety of options- from public schools to charter to private ones. As a matter of fact, the education/healthcare sector is one of the fastest-growing in the whole country.
The situation is the same even when universities are in question. To be more precise, Dallas has 18 colleges and universities. Some of them are the following: Texas Christian University, Southern Methodist University, University of Dallas, and the University of Texas at Dallas. If you decide to relocate here with your kids, ensure you have trusted and reliable household movers in TX to help you properly pack and move.
There are many things you can do in Dallas
Dallas will not disappoint you if you like exciting, noteworthy attractions, restaurants, art museums, and shops. By moving to Dallas, TX, you will have a chance to see the nation's biggest art district, the NorthPark Center mall, awesome concert venues, and galleries in Deep Ellum. You should also pay the AT&T Performing Arts Center a visit. This is a true abundance of music, theatre, opera, and dance.
Sports
This town is crazily overwhelmed by professional sports, to the point that you can find one in every single league. Football, baseball, basketball, hockey, and even soccer. So you can root for your home team all year round. How cool is that? Now, if that's not enough, they're crazy about their high-school football, so bad that they made tv shows, movies, and books about it. One example of that is you can watch the TV show "Friday Night Lights". But if you really want to understand it, watch "Friday Night Lights", directed by Peter Berg in 2004, you can even read the book!
Restaurants
Dallas has more restaurants per capita than any other city in the nation. These people love the eat out. Some of the favorite places of Dallas residents are Babe's Chicken Dinner House and Mia's Tex-Mex, Both phenomenal food. Now, just like North Carolina, Barbecue in all of Texas is amazing. There's one iconic place that represents the deliciousness of Texan barbecue, The Slow Bone Barbecue, on Irvine Boulevard. You can smell it from half a mile away!
State Fair
Dallas is known for being home to the legendary state fair of Texas. A little side note is that you could be corrected if you call it Texas State Fair. This fair attracts about fourteen thousand visitors on an opening day, and it goes on for a while, so there's no need to go on the first day. It's too crowded. Now, what do they come for? They come for big Tex, of course! He's a 55-foot cowboy mascot and the Red River Rivalry, but that's a really good football game. Another reason why people go is the high-fat fried food, including deep-fried Oreos and jello, Twinkies, pork ribs, chicken pot pie, mac n cheese dip, etc.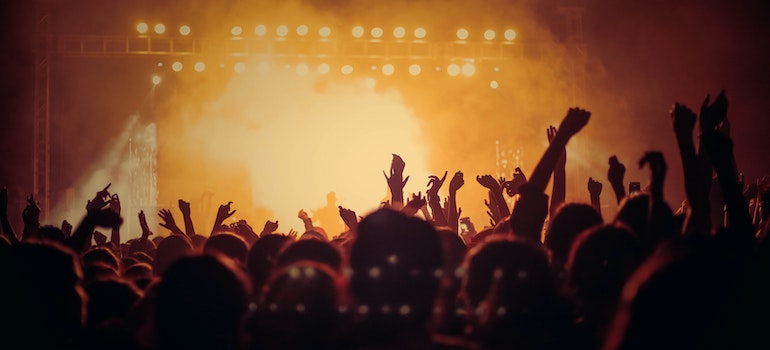 You will get to meet many friendly people once you move to Dallas
People in Dallas pepper their sentences with sir, ma'am, and howdy. It's like the obligatory greeting; if you spend more than a week in Dallas, you'll start getting that Texan drawl in no time. They're very friendly folks. People from New Jersey might think this is kind of weird because they have a less friendly culture, per se. Now, if you're coming from California, you might think this is a pleasant surprise since their kindness is not fake as in other places in the country. Now, if you're moving from Oregon to Dallas, you'll think this is normal, except for the "y'all" thing.
There is no state income tax
We don't even have to explain how cool that is because we all love keeping money for ourselves. Texas is one of the few states with no state income taxes. Now, you might object, "they have other taxes to make up for it". Yes, but at least you don't have to put up with state income tax at all!
The city is constantly growing
Dallas is ranked fourth as one of the top ten moves to cities in the U.S. When you take into consideration the few things we have mentioned in this article, it's no wonder that Dallas has become the go-to place for people looking for a nice city to move to. On top of that, they're building houses for the future. Unlike Portland or other cities that have slowed the new home-building process as people started moving in. This is a great way to keep home prices relatively down. Of course, this is compared to other major cities.
Many people have a dream of moving to Dallas TX. And for a good reason. It is one of the biggest cities that has a lot to offer. But wishing to move and actually moving are two different things. In order to move here, you have to be very careful! Getting ready to move to Dallas is a delicate matter to which you must dedicate time. If you are not ready for the move, you will likely have many problems. The most important thing is deciding which moving company to hire. There are many long distance movers Dallas offers that you can hire, but not all of them are good for you. Let's see what else is important for you to prepare for relocation to Dallas!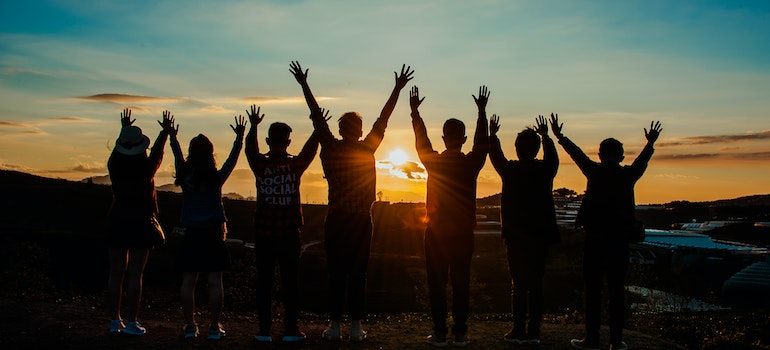 When moving to Dallas TX be prepared for the traffic
Traffic is probably one of the biggest cons in Dallas. Some of the most congested highways can be found precisely here. So, if you are patient, this will not be a problem. However, if you are not, it is probably a better solution to use public transportation. A great thing about it is the fact that you have several systems to choose from.
The first one is the DART, that is, Dallas Area Rapid Transit. It allows you to successfully navigate Dallas via a light rail or a bus. The other one is the Trinity Railway Express which connects downtown Dallas with downtown Forth Worth. The third option is the D-Link which is a free DART service. Its buses run Monday through Saturday from 11 a.m. to 11:30 p.m.
How to handle a move to Dallas the right way?
Decide about the help
Use time well
Hire a moving company for the move
Decide about the help
The most important thing you need to see is whether you want to move by yourself or have professional help. Many try to contact part-time movers, but that is not always a good idea. There are many risks of hiring part-time movers, including a lack of experience. If you want help, you should always go professional, especially if you are moving long-distance.
Use time well
You need time if you want to prepare well for your upcoming move. Even though it sounds easy, many people have problems managing their time. The problem occurs when you procrastinate and avoid doing things at the moment. It is a major problem because it leaves you without time to think and make decisions. Always use your time until you are sure that you have everything covered.
It is also important to use time well when executing your plan. There are tricks that you can use to save time when relocating long distance. One of those tricks is hiring professional movers to help you. Movers are the most important part because they will carry a big load on their shoulders!
Hire a moving company to help you relocate
Having a reliable moving company by your side will simplify even the most complicated relocations. Movers have the necessary experience that you need for the move to go smoothly. Of course, you will have to filter through and pick the one that you find suitable. That is not always easy, and you need time for that. You can see that all things are connected, and one can't go without the other! In order to find the best movers, there are some questions to ask before hiring them. You should ask for references because they are the best way to see what are both the pros and cons of hiring a particular company.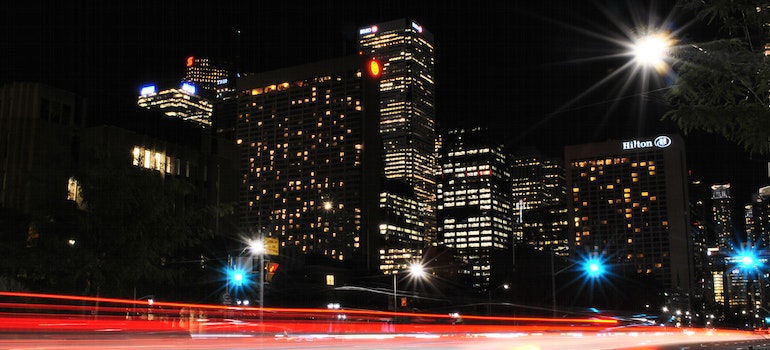 Dallas is waiting for you!
One thing is certain- moving to Dallas TX is surely a good decision. You will not regret having made it since there are many new things to see and explore. You will not make a mistake whether you are moving here for work or pleasure. The city has a lot to offer both young adults and retirees. Since there is always something fun to do, you will never have a dull moment in Dallas!