Are you thinking about moving to Lockhart TX? With a population of just over 13,000 people, this small town is big on charm. Lockhart is known for its small-town vibes and relaxing lifestyle. So if you're looking for a place to call home that has a close-knit and friendly community, look no further than Lockhart. With some of the best interstate movers, your relocation will be a breeze. And here's an all-encompassing guide for those considering relocating to this hidden gem of Texas.
Reasons to move to Lockhart TX
Lockhart is a city in Caldwell County in Texas. It is the county seat of Caldwell County. According to the 2020 census, their population was 14,379. The town's official motto is "Where Main Street Still Means Something." Main Street is split by the San Antonio River.  There are barbecue restaurants, antique shops, a historic movie theater, etc. The Dr. Eugene Clark Library is located on Main Street. It is the oldest continuously operating public library in Texas and one of the busiest rural libraries in the state. The Caldwell County Courthouse, built in 1894, is also located on Main Street and is on the National Register of Historic Places. The building now houses the Caldwell County Museum which offers exhibits on local history and culture as well as a genealogy research center.
Though it may not be the first place that comes to mind when considering a move, there are actually several compelling reasons to relocate to Lockhart, Texas. First, the cost of living in Lockhart is relatively low, especially when compared to larger cities in the state. In addition, Lockhart boasts a thriving community with plenty of opportunities for socializing and networking. The town is also home to a number of excellent schools, making it a great place to raise a family. And for those who love the outdoors, Lockhart is situated just a short drive from some of the best hiking and camping in Texas. So whether you're looking for a small-town feel or an affordable place to call home, Lockhart might be the perfect place for you. And with some of the best household movers Texas, you can move easily and stress-free.
What to know before you go
Lockhart is located in Caldwell County, which is just south of Austin and only a short drive from San Antonio. It has a median household income of $59,253 and the cost of living is 5% lower than the national average. While it's not considered a large city by any means, there are plenty of restaurants and shops in the area, as well as a few parks and recreation centers. There are also several churches in the area if you're looking for a new place to worship.
This all-encompassing guide for moving to Lockhart TX will guide you through some of the most important things you should know about it before you book moving services TX. Such as:
Cost of living
Housing options
Schools
What to do
Where to eat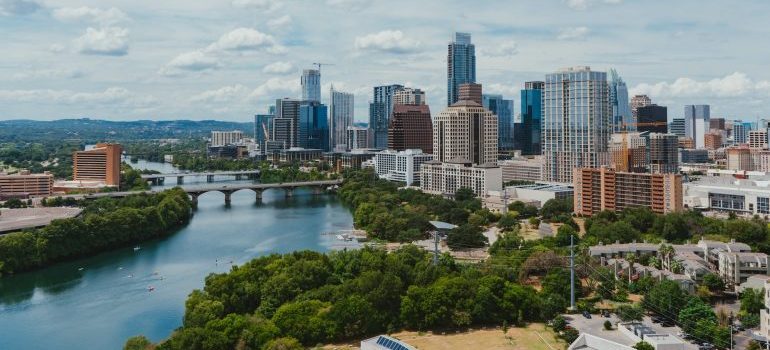 Cost of living in Lockhart TX
The cost of living in Lockhart TX is relatively low compared to other parts of the country. The median home value in Lockhart is $158,400, and the median rent is just over $1000. That said, the cost of living in Lockhart does vary depending on where you live. For instance, the median home price in nearby Austin is nearly double that of Lockhart, and the cost of living in downtown Austin is even higher. However, Lockhart offers a number of advantages that make it an attractive place to live. For one thing, it's a small town with a tight-knit community feel. Additionally, Lockhart is just a short drive from both Austin and San Antonio, making it an ideal location for commuters. Overall, the cost of living in Lockhart is relatively low compared to other parts of Texas.
Lockhart's housing expenses are 4% lower than the national average, the utilities cost  2% less than the national average. Groceries are priced 14% lower than the national average. However, keep in mind that healthcare in Lockhart is 3% higher than the national average. And transportation expenses like bus fares and gas prices are 7% higher than the national average. Overall Lockhart is really affordable place to live. So, don't hesitate to contact long distance movers Lockhart TX ad get an estimate for your move.
Housing options
If you are looking for a place to live in Lockhart TX you have a few different options. You could buy a house, rent an apartment, or even live in a dorm if you're going to school here. Each option has its own pros and cons. For example, buying a house gives you the freedom to do whatever you want with the property, but it's also a big financial investment. Renting an apartment is usually more affordable and gives you the flexibility to move around if you need to, but you also have to deal with landlords and potentially noisy neighbors.
For students living in a dorm is the most affordable option, but it also comes with some restrictions. Ultimately, the best housing option for you will depend on your unique situation. If you are a student planning to move here, consider booking packing services TX. This way you will have some free time to deal with the school while movers pack everything.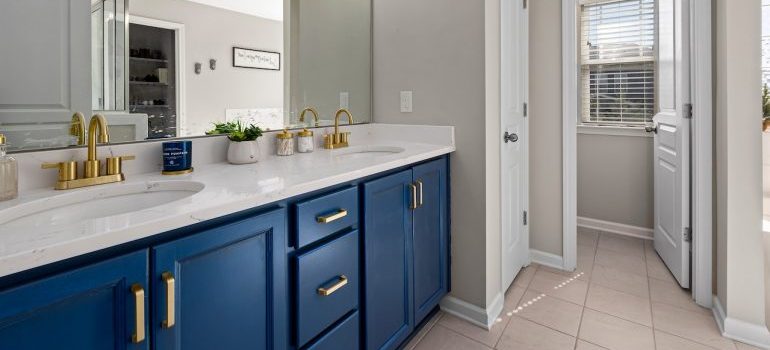 Schools in the area
If you are moving with kids then you need to do some research on schools. There are a variety of schools in the area, each with its own strengths and weaknesses. Some parents choose to send their children to private schools, while others opt for public schools. There are also charter schools and homeschooling options. The best way to decide which type of school is right for your child is to research all of the options and visit each school to get a feel for the environment. Talk to other parents, teachers, and administrators to get an idea of what each school is like. Ultimately, the decision of which school to send your child to is a personal one that should be based on your specific needs and preferences.
Things to do in Lockhart TX
For those looking for things to do in Lockhart TX, there are plenty of options. The city is home to a number of historical attractions, including the Dr. Eugene Clark Library, which houses a research collection on the history of Central Texas, and the Caldwell County Museum, which tells the story of the area through a collection of artifacts and documents. Downtown Lockhart is also home to a number of shops and restaurants, as well as the restored Palace Theater, which hosts a variety of live entertainment. The historic downtown district offers shopping and dining options with local flair.
Lockhart offers plenty of things to do for those looking for an escape from city life. For those who enjoy spending time outdoors, Lockhart State Park offers opportunities for hiking, biking, fishing, and picnicking. The Driskill House Museum offers visitors an inside look at 19th-century life in Lockhart with tours and exhibits throughout the year. If you're feeling adventurous, check out the Jacob's Well Natural Area for swimming or hiking trails along Cypress Creek—the perfect spot for spending some time outdoors! With so much to see and do, Lockhart is a great place to move to.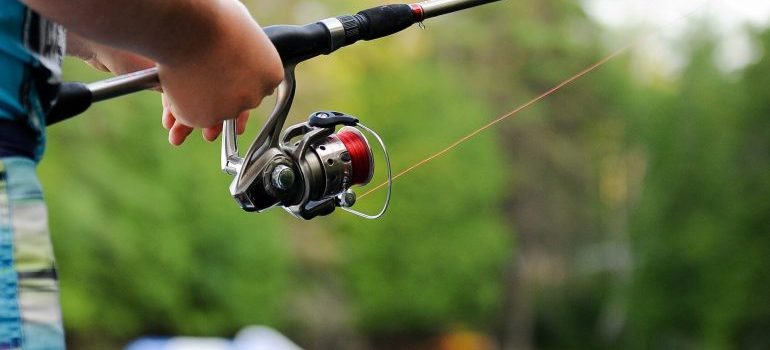 Local events and festivals
If you love festivals, then you'll love living in Lockhart! Every year they host an annual BBQ Cookoff featuring some of the best BBQs around! They also host Cinco de Mayo celebrations each May along with other events like movie nights at City Park or holiday parades down Main Street. There are also live music events throughout the year that feature both local artists and national acts alike!
Places to eat in Lockhart TX
Lockhart is a small town in Texas, however, this town is home to some big-time flavor. The most famous spot in Lockhart is probably Black's BBQ, which has been serving up slow-smoked meats since 1932. For beef lovers, the brisket is a must-try, but the pork ribs and sausage are also excellent. Another Lockhart favorite is Smitty's Market, where you can buy freshly smoked meats by the pound. The market also has an on-site restaurant, which serves up sandwiches and plates of chopped meat. If you're looking for something a little different, the treats at Stubb's Bar-B-Q & Beer Garden are sure to hit the spot. The menu features all the classics, like brisket and ribs, but also includes some unique options like pulled pork nachos and smoked chicken wings. No matter what your taste buds are craving, you're sure to find something to love in Lockhart.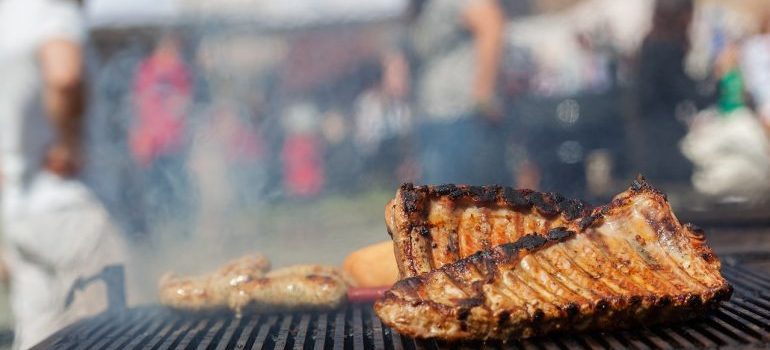 Job opportunities in Lockhart
The job market in Lockhart TX is diverse, with opportunities in a variety of industries. The largest employers in the area include the school district, the city government, and local businesses. The average salary for jobs in Lockhart TX is $35,000, but wages vary depending on the industry. For example, jobs in the healthcare industry tend to pay more than jobs in other sectors. Lockhart TX is home to a number of other businesses that contribute to the local economy.
These include agriculture, manufacturing, and tourism. Agriculture is the city's largest industry, accounting for $1.2 billion in annual revenue. Manufacturing is the second-largest industry, generating $800 million in annual revenue. Tourism is also a significant contributor to the economy, with an estimated $600 million annual spending by visitors to Lockhart TX. The economy of Lockhart TX is strong, and there are plenty of opportunities for those who are willing to work hard. If you are moving your office to Lockhart make sure to contact corporate movers TX and start working on your moving plan.
What to expect when moving to Lockhart TX
Lockhart is a small town located in central Texas. The town is best known for its barbecue and its annual festival, the Chisholm Trail Roundup. Lockhart is also home to the New Braunfels Smokehouse, which produces some of the best smoked meats in the state. When moving to Lockhart, it is important to be aware of the town's small size. There are only a few grocery stores and restaurants, and there is no good public transportation.
However, the town does have its own school district, and there are several parks and recreation facilities. Overall, Lockhart is a friendly community that offers a slow pace of life. The city has a small-town feel with friendly locals, but it also has all the amenities of a larger city, including grocery stores, cafes, and shops. If you're thinking of moving to Lockhart, you can expect a friendly community, a great BBQ, and plenty of outdoor activities to enjoy.
How to move to Lockhart
When moving to a new city can be an exciting but daunting prospect there are many things to consider. From finding a new job to purchasing a home. If you're planning a move to Lockhart, Texas, here are a few tips to help make the transition smooth and stress-free.
One of the first things you'll need to do is find some of the best interstate moving companies Texas. This will ensure that your belongings arrive safely and on time. Be sure to get multiple quotes and read reviews before making your choice.
Once you've chosen a moving company, it's time to start packing. Begin by decluttering your home and getting rid of anything you don't need. This will not only lighten your load and make the move easier. It will also save you some money. You should also label all boxes clearly and make a list of what's inside each one. This will save you time and frustration when you're unpacking at your new home.
Finally, don't forget to update your address with the post office and utility companies. This will ensure that you continue to receive mail and services without interruption.
By following these simple tips, you can make moving to Lockhart TX an easy and enjoyable experience
If you are looking for a small-town feel with all the amenities of a larger city, Lockhart TX is the place for you. With an affordable cost of living and plenty to do, Lockhart is quickly becoming a popular destination for those looking to relocate. Whether you are moving your family or yourself, Lockhart is sure to please. Are you convinced? We hope that this guide on moving to Lockhart TX helped you decide.