If you live in a metropolis, the thought of moving to a smaller town has probably crossed your mind. Sometimes there is saturation with big buildings, crowds at every corner, and noise that never stops in big cities. Life in smaller towns can be just as appealing. Among the number of cities in the suburbs of Austin, the largest and with the largest population is certainly Round Rock. Living in this city, 15 miles from the Texas capital, has many advantages. Since it is characterized as one of the fastest-growing cities in the US, moving to Round Rock has become very popular. You can do things like in a big city and at the same time have your own peace. If you're looking for such a gem for your new home, living in Round Rock can be worth moving to. Let's introduce you to this Central Texas Hill County town.
Why is moving to Round Rock so popular?
Maybe you lived in a modest apartment in a skyscraper, and you want a home with lots of square footage and a large yard. Also, you are a sportsman at heart, but you are chained to buildings and apartments. Or just you want peace and more space for your family and yourself. You can get all that and much more by moving to this warm Texas city with long distance movers in Texas. So, what are the top reasons to choose Round Rock as your new hometown?
Things to do
Location
Educational system
Relative affordability
Safety
Everything you like, you will find in Round Rock, TX
Round Rock is a city that can provide you with a lot of fun and entertainment. With 37 parks of different content, you will have fun all year round. The largest of them, Old Settlers, covers an area of 640 hectares and is the main gathering place for residents during festivals or other important events in Round Rock. You will also love Dog Depot Dog Park, Rabb Park with kids' area, Play for All Abilities Park, Prete Main Street Plaza, and Centennial Plaza. You can walk, cycle, go fishing on the lake or spend the day with the children in one of the parks designed for their age.
Round Rock has you covered whether you're into football, baseball, soccer, basketball, or swimming. Its residents boast the Del Diamond Baseball Field and the largest Waterworld in the state, Kalahari Waterworld. As you can see, the benefits of relocating with the long distance movers Austin offers to this area are great.
Shopping all year round
The fact that it's far from Austin doesn't put Rund Rock in question when it comes to shopping. The city government and the Round Rock Chamber of Commerce have developed a program called Shop the Rock. The idea is to encourage residents to shop locally. There are 16 Shopping Centers on offer. Among them are Broadway Round Rock, La Frontera shopping center, Round Rock Crossing Shopping Center, and Round Rock Premium Outlets. Also, IKEA is available to you, and a number of grocery stores. And if you want to switch things up and go shopping in Austin, Domain is just a twenty-minute drive away. Therefore, even if you are moving to Round Rock with the Dallas long distance movers from a big city like Dallas, you will not lack shopping options.
Round Rock is a short distance from North Austin and the Tech Hub
Residents of many cities in Texas and California are tied to the Tech Hub for work. Relocations, which turn into true migrations to the Austin area, are becoming more frequent. That's why Rock is a great place to live in this part of Texas. In just 10 minutes of commute, you will be at your workplace in the Tech Hub if you are a resident of Round Rock. So, if you have lived in cities where traffic jams are much bigger, and you are used to commuting 30 minutes or even one hour to work, Rock will be a real refreshment for you. And downtown Austin is in the immediate vicinity. You are in the city center in just 25 minutes if you go at a time with less traffic.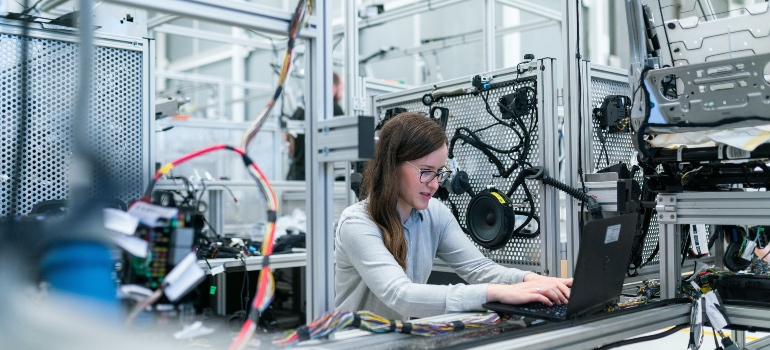 Round Rock's educational system is one of the reasons for moving to Round Rock
Round Rock is proud to boast its school district. Considering the constant influx of population into this area, the number of students in the district, which is currently around 47,500, increases annually by 1,000. The district consists of 33 primary schools, 10 secondary schools, and 5 high schools. Graduates can boast a high average grade. As many as 64% of high school graduates take entrance exams at the best colleges in Texas and achieve results significantly better than the state and national average. In 110 square miles, students from Rund Rock, parts of Austin, and the City of Cheddar Park are building the foundations of their future lives. Moving long distances with kids is worth it when you move to a place with great schools and a good quality of life, like Round Rock.
The relative affordability of living in Round Rock
Living in Round Rock can be considered relatively affordable because some parameters far exceed the national average. If we look at the overall costs, living in Rock is 16.5% more expensive than the national average. However, what affects that amount the most is the median home value, which in the last year reached $476K. If we look from the point of view of Austin, where the median home value is $550K, the price is lower, but we have to consider that Rock is a suburb with around 120K residents. However, 59% of the residents are homeowners, and the rest are renters. If you want to start your life in Rock that way, the median rent is $1460.
Other important costs
As for other expenses, living in Round Rock will save you money on energy and transportation. Food, utilities, health care, and transportation costs will be above the US average. The sales tax rate for the city of Round Rock is 8.25%. The property tax varies between 1.5% and 3%, which is not small. Although there was deprecation from the population, this amount still maintains its level.
Round Rock is a very safe city to live in
A big advantage of living in Round Rock is its safety. In an area where residents own mostly private houses, there is little chance of becoming a victim of crime. Neighbors are compact communities that hang out at festivals and participate in sports activities together. The city's plenty of family-friendly places clearly indicate its safety. Round Rock has a crime rate as low as 51% of the national average. It belongs to 17% of the safest cities. So don't think twice and start researching the real estate market. Our Austin cross country movers will finish your preparation for moving.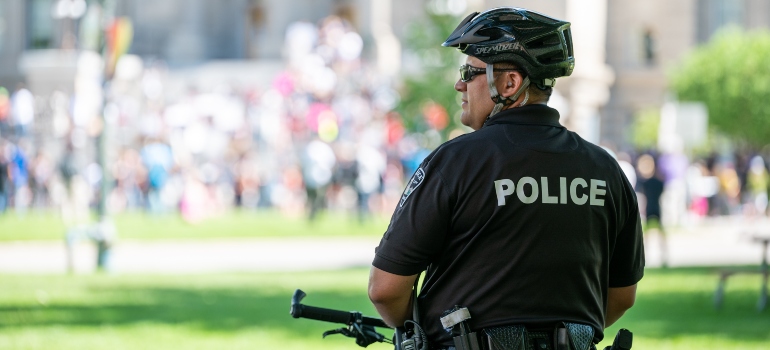 What are the job opportunities in Round Rock?
In addition to Tech Hub, which is increasingly conquering this part of the Austin area, there are also companies in the Round Rock area that deal with jobs outside of technology. Among the largest Rock companies are Dell, Sales Cart, Ampam Parks Mechanical, and Denali Intermediate. More than 70% of the population work for private companies. The unemployment rate in this city is one of the lowest in Texas. With a rate of 2.9%, Rock represents a promising city.
If you are looking for a job in the healthcare field, keep in mind that the nurse anesthetist job is the best paying in Rock. The annual salary ranges from $160K-$230K. Dentistry comes in next at $123K-$183K per year. Other healthcare jobs are well paid too. Manufacturing jobs are the lowest paying and range from $20K-$29K. By the way, the median household income of the residents of this city is $86,121, which is $20,000 more than the national average. All of the above can be a good basis for considering Round Rock for your new home. In this situation, it is enough to get in touch with our long distance movers Round Rock TX offers, and make an appointment for a consultation.
Best neighborhoods in Round Rock
With as many as 39 neighborhoods on its territory, Rock has something for everyone. If you have decided to move to this largest city in the Austin area, see which neighborhoods are the best.
1. Forest Creek
Forest Creek is the most beautiful area of Round Rock. It is located 24 miles from downtown Austin, and everything else is in its immediate vicinity. It is a community where 1200 homes have access to golf courses. Walking through the neighborhood, you pass lush oak trees and homes that range from 800 to 5,000 square feet. You can enjoy swimming pools, playgrounds, trails, and barbecue areas here. If you are interested in such a neighborhood, you should know that home prices range from $317,000 to over $700,000. HOAs range from $105-$190, while the tax rate is 2.2%. In the immediate vicinity of Forest Creek is the Dell Diamond Baseball Center and the largest Old Settlers Park. Even if you are 55 and older but love this luxury lifestyle, you can find your home in one of the Forest Creek cottages designed to meet your every need.
2. Teravista
This neighborhood is located 25 miles from downtown Austin. A large community that has been among the best sellers in the last ten years. Construction began in early 2000 and is now in the final phase. The most common type of home is Schwartz Custom Home ranging from 1400-6000 square feet. If you are a fan of this construction style, you can find real estate priced between $240,000 to $1,400,000. Between $55 and $158 should be set aside for monthly HOAs, and the tax rate is 2.4-2.5%.
If you are a sporty type, you don't need to worry. Here you will find 3 community pools, parks, hike and bike trails, and playgrounds. Further, the neighborhood is known for its 18-hole golf course that overlooks parts of Texas Hill Country. For group sports, you can play basketball and squash and compete with your friends on one of the tennis courts. This is an excellent neighborhood for families since there are restaurants, coffee shops, markets nearby, and health facilities.
3. Bahrens Ranch
Although Bahrens Ranch was once a 500-acre family ranch, it is one of the best communities today. Swimming pools, parks, plenty of trails, and a pavilion will welcome you there. With restaurants and shops and excellent elementary schools, this can also be a good place for family life. It is well-connected to North Austin, Cheddar Park as well as Georgetown. Just 23 miles from downtown Austin, you can buy a 1600-5000 square foot home for $395K to $520K. In that case, you will have monthly HOAs of $125 and tax rates of 2.2%. With the help of reliable household movers in TX, this neighborhood can easily become your home.
4. Brushy Creek
This suburb of Austin and Round Rock neighborhood began developing in the seventies. From that time to today, 23K have moved to Brushy Creek. This community is just 21 miles from downtown Austin. With a prime location between Rock and Cedar Park, the neighborhood has parks, pools, tennis and basketball courts, and walking and biking trails. It boasts highly-ranked schools, like other parts of the Round Rock district. In this part of town, you can expect properties ranging from $315K to $800K with square footage ranging from 1100-4000 square feet. Considering the age of the real estate, HOAs amount to $300 per year, and the tax rate is 2.3-2.4%. If your friends and family live in one of the surrounding towns, you'll love the fact that you're only two hours from Dallas, about 10 miles from Kyle, and 5 miles from Sulfur Springs.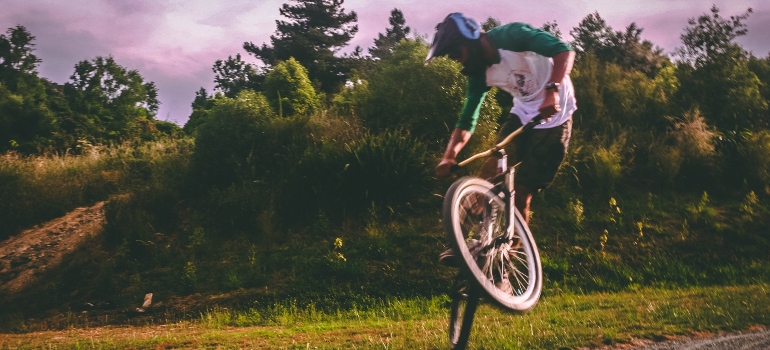 Moving to Round Rock requires hiring the best moving company
As you can tell, moving to Round Rock can be a great investment. In a small town on the outskirts of Austin, just a 30-minute drive away, you'll live safely and peacefully in close proximity to everything the big city offers. You can expect to find the privacy of houses on large estates and a life without noise and everyday crowds. And don't worry, Round Rock is not a boring suburb. With all sports activities, you can lead a healthy life. Whether you're relocating long distance or moving from state to state, great education, almost total security, and luxury living are available to you.
References:
2022 Cost of Living Calculator: compare Round Rock, Texas to Dallas, Texas (bestplaces.net)
Brushy Creek Regional Wastewater Treatment Plant Expansion – City of Round Rock (roundrocktexas.gov)
Top 10 Things to Do in Round Rock – Round Rock TX (goroundrock.com)