Free Moving Estimate
"*" indicates required fields
SAVE UP TO
60%
ON YOUR MOVE
State To State Move is a high-quality moving company that provides excellent long-distance moving services. We value our customers, their precious belongings, and most importantly, their wishes. Our main goal is to create the move tailored to your unique needs, obligations, and available time. The work that State To State Move constantly delivers quality and expertise, which is why many people turn to us time and time again. Our long distance movers Katy TX will handle your items with great care, ensuring that they safely reach the end destination. Your items are of the utmost importance, and we will ensure that they are treated with the care that they deserve.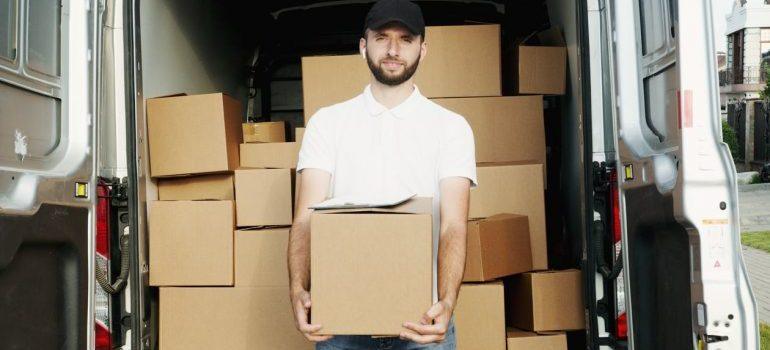 Trustworthy and reliable long distance movers in Texas
After years of waiting for this moment, it has finally arrived. You're moving to the house of your dreams! It's only logical that you want to start your life on the right foot. To make sure that it happens, you will need to find a reliable moving company to help you move smoothly. Our long-distance Texas movers can make that happen! We are a company whose dedication to the continued excellence of services has to lead us to be one of the most relied-upon companies in Texas. Long-distance moving is different than regular moving because your items might have to be loaded and unloaded multiple times, making them more prone to damage. Whether you're moving your household, your offices or you simply need someone to help you with packing – you can count on us. We're also available for short-notice packing and moving services!
We offer a spectrum of quality moving services
Long-distance moving doesn't mean just transporting items from one place to another. It's the whole process from booking a moving company, decluttering, procuring packing materials, packing, loading the truck, and finally getting the items to the end destination and unloading the truck. The process is extensive and requires a lot of time, hard work, and dedication, especially if you want it to go smoothly. That's why people turn to reliable moving companies that they can delegate the parts of the process or even the whole process! Our moving services are sufficient to execute the whole move from the beginning to end without any inconveniences.
The moving services that long distance movers in Katy TX offer are:
As you can see, our services are diverse and we can help you no matter what kind of move you're looking for.
Our long-distance movers Katy TX offer packing services as well
Our moving team consists of professionals that are knowledgeable, trained, and personally invested in the business. We care about your items, and we make it our mission to deliver excellence with each packed piece and loaded box. When we arrive at your home, your items will be treated with great care – from wrapping to finally labeling the boxes. Our packing services include high-quality materials and the latest equipment to ensure that your items get the best treatment. The latest tools and equipment that we use help us perform very complicated moves. The challenges aren't new for us – they're what we encounter every day. We can pack your belongings for storage properly, and also offer you secure, clean, convenient storage spaces. We successfully pack everything – from art pieces, over music instruments to the regular, day-to-day objects. Don't settle for mediocre packing services!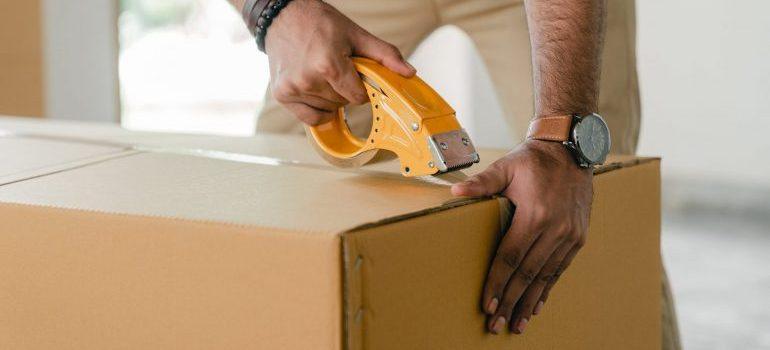 Secure storage services are at your disposal
A storage unit can be a good solution to many moving problems. When you're moving long-distance, downsizing, or moving on a short-notice, quality storage services become even more needed. Whether you want to place your items in storage before the move and have more space to pack the items that you'll need right away – or just to have storage space for your items until you decide what you want to do with them – we can help you. Our storage services are perfect for storing many different kinds of items. Art pieces and delicate items will be well preserves with our temperature-controlled units. Not only do we opt for quality storage units, but we're also very invested in offering a top-notch security service with around-the-clock surveillance.  
Get the free estimate
State To State Move offers a free estimate. It's a convenient, commitment-free way of finding out our quality to price ratio. A member of our team will visit you to evaluate the number of items that you have. We will get back to you in no time with the free estimate. We reasonably tailor our prices to reflect the quality of our services. That's why, when you hire us, you can rest assured that your move will be handled professionally and with ease. You can easily get in touch today – a free estimate is just a click away!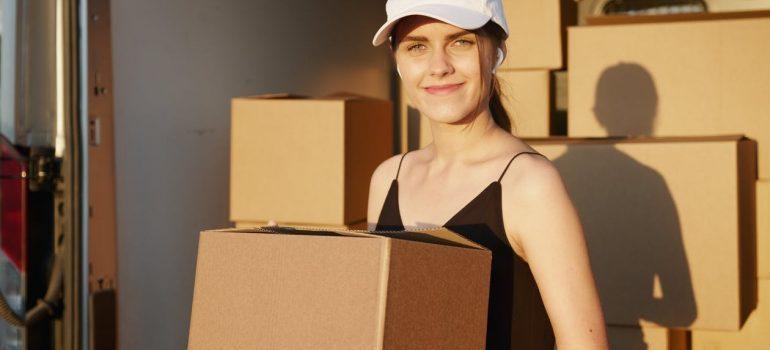 Contact Long-distance movers Katy TX to get the quality service that you deserve!
Our quality moving and packing services come from years of experience and customer feedback. We proud ourselves in the quality of the services that we offer and the moving teams that are nothing short of dedication to delivering results. To us, the distance doesn't matter – we treat your belongings like they are our own in any given situation. When you invest in long distance movers Katy TX, you're not only investing in quality moving services. You're also investing in the safety of your precious belongings and peace of mind. Settling for mediocre moving services oftentimes causes anxiety. Moreover, it prevents you from being fully committed to the more important things in your life. Contact us to gain control of the outcome of your move!