Nationwide & International Movers
The Moving Professionals You Can Trust
Have four generations of relocation experience working for you by hiring one of the finest long distance moving companies in the country!
Free Moving Estimate
"*" indicates required fields
SAVE UP TO
60%
ON YOUR MOVE
Our company nurtures safety and health during COVID-19 by offering virtual moving estimates as a preventive measure and convenience for our valued customers.
Our Trusted Affiliates: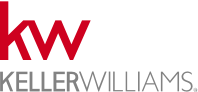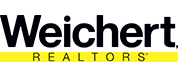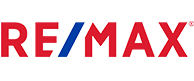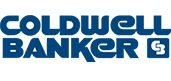 About Our Company
We guarantee our service will dispel any preconceived notions you have about moving! State to State Movers will take care of every part of your move - from beginning to end. We don't outsource sales, customer service, dispatch, or movers. The quality work we provide to our clients is something we take great pride of - and we assure the utmost care and concern for your belongings.
With our direct moving services, we offer fast turn around from pickup to delivery, ensuring your goods are not handled multiple times.

Fully Licensed & Insured
We are fully licensed with the United States DOT ensuring you quality and reliability for any long distance moving services you need.

Over 20 Years of Experience
We have the talent and resources that decades of experience in the industry of moving from state to state provide. Each worker knows the best ways to wrap and move your moving belongings safely and efficiently.
Our Reviews
Gerald Cornell
July 10, 2021
Brilliant Job They were professional, friendly, and incredibly hard-working! They also seemed to really enjoy the work and provided excellent service. I am so impressed with their great service. They got all their accessories with them for their moving job. They are working better than the other movers. I highly recommend them!
Richard Levi
May 12, 2021
Very nice Thomas and his team arrived on time and got to work. They were helpful, friendly, and polite. They are very professional. I would highly recommend this company; I have no complaints about the actual move in and the care of my belongings.
Wesley Nichols
November 3, 2020
They were extremely helpful and always available They were fast, efficient, careful and brilliant overall. Chris responds very quickly to e-mails and texts. The team arrived punctually at 7:30 am, uploaded 2 trucks full of stuff, including packing fragile and wardrobe items, and unloaded everything by 2 pm. Utmost care was taken at all times, and the team were all friendly and approachable. We were very happy with the service, and highly recommend them!
Latest News
Fresno vs Jacinto City: a comparison between two cities
Life in small cities in Texas could be beneficial in so many ways. Whether you live in one of the…
We Accept All Major Payment Methods: