Nationwide & International Movers
The Moving Professionals You Can Trust
Have four generations of relocation experience working for you by hiring one of the finest long distance moving companies in the country!
Free Moving Estimate
"*" indicates required fields
SAVE UP TO
60%
ON YOUR MOVE
State to State Move offers free virtual moving estimates
Our Trusted Affiliates: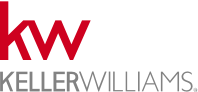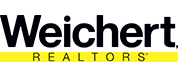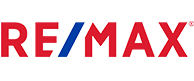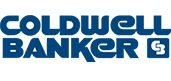 About Our Company
We guarantee our service will dispel any preconceived notions you have about moving! State to State Movers will take care of every part of your move - from beginning to end. We don't outsource sales, customer service, dispatch, or movers. The quality work we provide to our clients is something we take great pride of - and we assure the utmost care and concern for your belongings.
With our direct moving services, we offer fast turn around from pickup to delivery, ensuring your goods are not handled multiple times.

Fully Licensed & Insured
We are fully licensed with the United States DOT ensuring you quality and reliability for any long distance moving services you need.

Over 20 Years of Experience
We have the talent and resources that decades of experience in the industry of moving from state to state provide. Each worker knows the best ways to wrap and move your moving belongings safely and efficiently.
Our Reviews
Vanessa Schmidt
December 18, 2020
I will remain grateful. I am so much grateful to them. You did me proudly by being able to move me from Florida to Ohio without any incidences of damaged properties. Everything was smooth, and I ended up relocating in such a captivating way. I am also grateful that they were able to keep the charges at manageable rates. I am hopeful that subsequent moving services will even be better. It has never occurred to me that relocations could be that easy. All my life, I have viewed moves as hectic. I have always taken them to be so much demanding. That was before seeking the services of State To State Move. After the lovely moving experiences I had with them, I have a complete change of mind regarding relocations. I know that they are easy depending on the choice of Moving Company. With a perfect mover like State To State Move, you can be certain of perfection.
Josh Senter
November 12, 2020
Thank you! This was our third time using State To State Move, and it was another awesome experience. Peter, Ed, and Tony are stupendous! They are truly moving supermen. They are super professional, polite, and hard-working. They listen to what you say and try to make everything very easy for you. We will always use State To State Move for our moves from now on.
Paul Short
May 15, 2021
Thanks guys! My movers were beyond excellent. We had a lot of obstacles on my moving day (elevator was broken, raining etc.) not ideal at all! But they conquered it all like super heroes and charged a great price. Would HIGHLY recommend State To State Move. Thanks guys!
Latest News
How to adjust after moving from New Braunfels to Long Island
Moving from New Braunfels to Long Island marks a significant change in your life. You've traversed the country, switching from…
We Accept All Major Payment Methods: