The Woodlands Long Distance Movers
Free Moving Estimate
"*" indicates required fields
SAVE UP TO
60%
ON YOUR MOVE
Relocation is known as one of the most exhausting and stressful life events. Numerous tasks must be accomplished properly for everything to go smoothly. In addition, unexpected circumstances may arise and disrupt your moving day. It definitely is not easy to trust any random team of movers with the relocation process. Fortunately, you can rely on us! We at State to State Move are here to help you move your household or business and start a new life! We work diligently in order to enhance your moving experience in the best way possible. Our team has kept its place as The Woodlands long distance movers with years of proven experience. Our customers' time and needs are our priorities. Furthermore, we make sure that your moving day runs well even in unanticipated situations! You deserve to have a pleasant and stress-free relocation.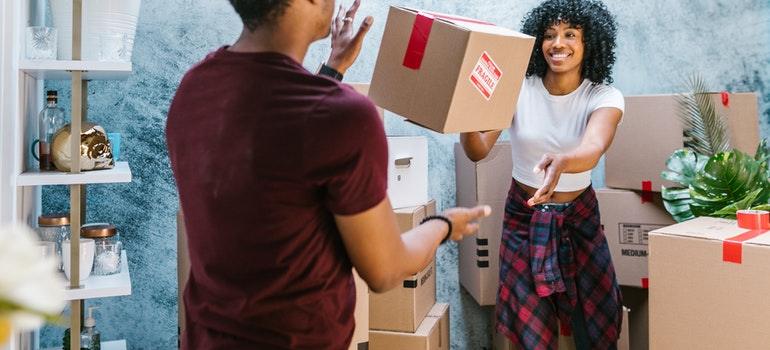 Our long distance movers based in The Woodlands value excellence and precision above all
Our company's team approaches every moving task directly and efficiently. We care about your moving day and make sure you settle in your new home as soon as possible. Our movers are capable and experienced enough to cope with unexpected delays. Certainly, we understand how unpredictable life can be. Regardless, there is no difficult task for us. You may rest assured we will take care of all moving steps and relieve you of worry. We are there at your disposal, from start to finish! We want you to know our company is fully certified and licensed, which can be found in the FMCSA database.
On the other hand, you can contact our representatives in case you want to learn more about our work. Each of your questions will be answered. Our team will gladly let you know more about us. We value complete transparency about our work and services.
We adjust each quote to the specific needs of our customers
Based on your preferences, we will create a unique quote for you. In addition, feel free to contact us in case you need advice on anything regarding your relocation. We do our best to enhance our services and their quality. Furthermore, we make sure to treat your belongings like ours and keep them in one piece. Our Woodlands-based friendly crew is there for you throughout the entire moving process.
We provide a wide range of top-quality services:
Household Movers
Corporate Movers
International Movers
Military Movers
Full Packing Services
Storage Services

Our company puts your needs and wishes first.
Household Movers
Households, whether bigger or smaller, have to be properly organized before a move. With our movers at your service, there is nothing to worry about. They will organize and execute the move from start to finish! Also, they will take care of your private vehicles, as well as bulky items like furniture, kitchen appliances, and the like. In addition, loading and unloading will not be your concern since our movers will also do that for you! Household moves are one of the most common types of relocations. They require a lot of patience and dedication, as well as experience, which our movers possess. You won't have to worry about if your items are going to arrive safely at their destination, because they most certainly will. Our movers know exactly how to handle all of your items with care, and they won't be taking any risks when it comes to their safety.
Corporate Movers
Our movers are equally capable to relocate your office or business! We have a top-quality truck that can load a large number of goods. It includes a much larger cargo area. This way we make sure the relocation is executed in one go. Additionally, we ensure maximum security for all your belongings in the cargo area. Corporate moves require a lot of training and effort, and that's why you should always want to have only the best movers on your side when you are in need to relocate your office or business. We know how to handle your equipment very well, and that is something we guarantee you. All of your documents and equipment will be taken care of. You can relax while we do all of the heavy work. We know how your business is important to you, and we are going to make sure that everything is intact during transport.
International Movers
We also specialize in international moves as well. To achieve this, we put a lot of time and work to grow and develop as successful long-distance movers in The Woodlands. As a punctual company with a capable and efficient crew, we will organize and accomplish your international relocation! Moreover, our team will always be at your disposal with expert advice regarding the move. International moves are a bit rare in the moving industry, and that's why you shouldn't let anyone do this. We have a lot of experience under our belt, and we are more than familiar in executing these types of moves. We are going to be able to relocate you and your family wherever you want us to. Distance doesn't matter to us, we only want you to be happy when you're about to relocate. Whether you're moving down the street or across the globe doesn't concern us.
Military Movers
Military service brings many challenges with it.  Besides regular training and duties, multiple moves are very likely to occur. Therefore, we recognize the need for stress-free military moves. You can rely on our military movers and trust in their capability. They will help you with your move and spare you needless worries. This is something not a lot of movers can say for themselves, but we are more than capable of helping you relocate all of the necessary military equipment. This type of equipment is very expensive, and we are well aware of that fact. That's why our military movers are highly trained and they know exactly what to do in any given situation. We will make sure that everything is transported without any errors or delays.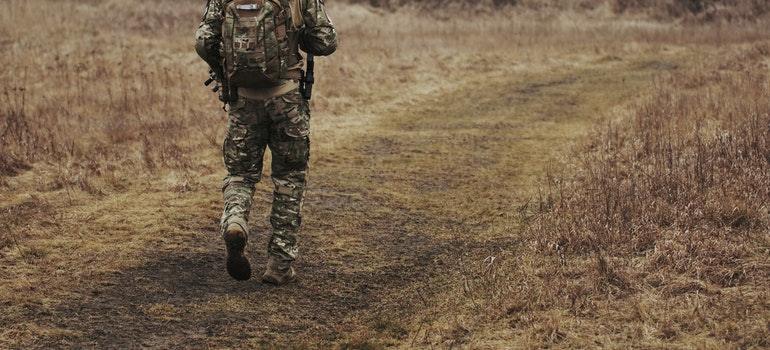 Full packing services
Packing is an important task to do before the move. In case you are new to packing, simply contact our long-distance movers based in The Woodlands. They are skilled in properly packing and securing your belongings. Most people tend to pack on their own the first time around, and this is a huge mistake. You are going to be risking the safety of some of your valuable items, and that is something you will want to avoid at all costs. You never want to rush while packing, as you will put everything at risk. That's why we highly suggest that you think about using our packing services, as they will allow you to relax while a professional pack everything up. You won't have to think about whether or not you've packed everything correctly, as you will be certain about that.
Storage services
Whether you move to another city district or across the country, your items must be saved from needless damage. That is why our storage units are a great option. They are optimized specifically to your needs, no matter the season. This way even your most sensitive belongings stay safe and in one piece. Furthermore, you will have access to your items at any time. This is something a lot of people end up needing when they are about to downsize. If you are going to be downsizing, you should most definitely think about renting storage space from us. We guarantee the safety of your items here. Our storage spaces are heavily secured and monitored. Nothing bad is going to happen to your items, and that's something we simply promise.
Receiving a free moving estimate from The Woodlands long distance movers
If you end up using the services of The Woodlands long distance movers, you are going to be able to receive a free moving quote. This means that you will know exactly how much your move is going to cost you. There won't be any hidden fees if you decide to hire our movers. We will make sure that you know exactly what you're paying for and how much. Transparency is very important to us, and that is why there won't be any hidden fees with our services. We never want our customers to pay for something they didn't know about. We always strive to be affordable while providing only the best services out there. This is something you can definitely count on.
Safety as a top priority
If you hire some of the best long distance movers Woodlands TX has, then you are going to have a professional team of movers who don't take any risks for your items. Our top priority is the safety of your belongings during transport. Whether you hire our military or local movers, we will make sure that all of your items arrive at their destination without a single scratch. This is something we have put our emphasis on in the early days. We never want our customers to be dissatisfied with the way we handled their items. That's why our movers are well aware of this and they will always avoid making mistakes that can jeopardize this.
The best long distance movers Woodlands TX can offer will answer all of your questions
We always want to make sure that you are well informed about everything. This means that you should always pose us questions if you happen to have any. Everyone is going to have an easier time if we are all on the same page, and that is something we take seriously. We would never want you to feel like you don't know everything involving your move. If you ask us something, we will make sure that you get the clearest possible answer. We encourage our customers to ask us questions so we can fully understand each other. There is absolutely no need for you to feel worried or ashamed to ask questions, even if you think that they are silly. There are no stupid questions, and we will answer them all with joy.
Feedback
Just like we would like for you to ask us questions, we would also like to receive feedback. If you happen to have any criticism or thoughts that you wish to express, we truly want to hear them. We believe that our company can only get better with the help of our dear customers. That's why we encourage our customers to tell us all of their worries or suggestions when it comes to our moving team. We greatly appreciate it.
Our long-distance movers in The Woodlands are always ready for your call!
State to State Move's crew is there for you from start to finish, no matter the season. We are aware of how each move, whether local, long-distance, or international can be challenging itself. On the other hand, it can be a great experience with our team at your side! As The Woodlands long distance movers with a history of successful work, we take each moving task seriously. You can be sure your moving day will not be an exception. Also, the honest testimonials written by our satisfied customers show the trust they have in our team. Finally, our goal is primarily to help you start fresh in your desired environment. Make sure to contact us and get a free estimate today! Our team is expecting you!