Moving from Texas to South Carolina
Free Moving Estimate
"*" indicates required fields
SAVE UP TO
60%
ON YOUR MOVE
Many logistical and emotional challenges follow every kind of relocation. Not only it's a life-changing event, but also a sometimes complicated task to handle. Saying goodbye to an old place often isn't the easiest thing to do. Moreover, there's an extensive list of duties that come with every move – whether local or long-distance. Our team at State to State Move specializes in many kinds of moving services. The crew we send is the one capable to execute your move sooner than you planned. Rest assured that moving from Texas to South Carolina will seem much easier with our help.  The top-quality moving services we offer and a friendly crew are at your disposal. Wait no more and get in touch with us today! We will make your moving experience blissful and stress-free!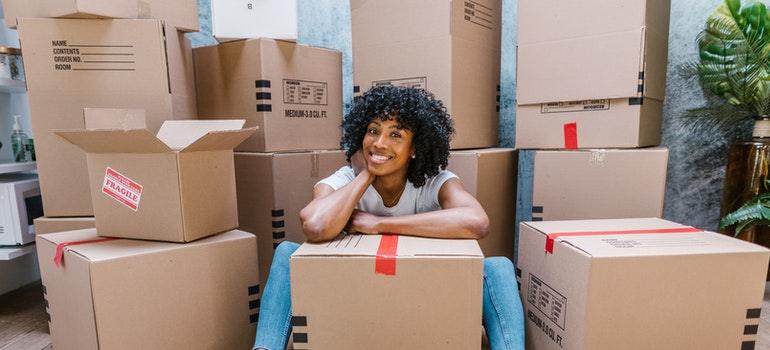 Rest assured we operate as a licensed moving company, which you may simply check on the FMCSA's website. Trust and hard work are the essences of our business, and we take our job seriously. We also don't hesitate from challenges. That's why we span across several other states apart from Texas:
The reason for moving from Texas to South Carolina is in a variety of reasons
While the popularity of Texas is growing, South Carolina is starting to receive more attention. Besides easy access to wonderful beaches and amazing nature, the economy is on the rise. That further includes many job opportunities for those on a hunt for prosperous careers and stable income. Next, South Carolina boasts many natural landscapes such as the Blue Ridge Mountains and Lake Marion. Additionally, there's plenty of space for sports, recreation, and outdoor activities. A healthy lifestyle is appreciated among the residents of SC. Moreover, the food quality is great and the air is much better.
We are ready to provide you with a diverse range of services and make your move to South Carolina the best possible
Our customer-oriented business is the reason why many of our happy clients have trusted us over the years. We aim to provide personalized quotes based on everyone's wishes. All information is transparent, without hidden costs. Furthermore, we strive to perfect the quality of all our services. All feedbacks are valuable to us and help us grow more and remain one of the best movers on the market.
In addition, our representatives are at your disposal in case you have additional questions. They will tell you more about us and give you expert advice if you need it.
We specialize in the following services:
Household Movers
Corporate Movers
International Movers
Military Movers
Full Packing Services
Storage services
You won't have to worry about moving your household from Texas to South Carolina
There's no such thing as a challenge for our movers! Not only they will make your moving day memorable but also do the work professionally. Soon you will be able to enjoy your new home and set up a new beginning!
Commercial moves are also in our offer
Wondering how to move your office, let alone whole business? With State to State Move at your side, you will be able to relax and let us handle everything for you. In addition, we offer excellent moving trucks with a large cargo area! All your possessions and inventory are safe there during the move.
We will move you internationally if you want
The company worked hard to expand the range of services and become reputable. Today we can also offer you an international moving service among others! We have gained enough training and experience to understand the needs of a modern customer that seeks new opportunities across the ocean. We want you to have a peaceful international relocation and lessen your worries about your belongings. In case you have any questions, you can always get in touch with us and inquire about everything you want to know. We are always there to give the best possible advice and give you an insight into the process of international moves.
Our soldier's relocations are our priority
Moving is already stressful to an extent. However, it gets more exhausting when it comes to military relocations. For this reason, we have our soldiers covered as well! Our movers are capable to execute military moves and relieve those in military service from additional worries.
We will take care of packing for relocation from Texas to South Carolina for you
Every item you have requires special care. The same applies to packing. However, the packing will be the least of our worries if you hire our professional packers. With them at your disposal, your possessions will get maximum security. In addition, they will survive both moving and storage.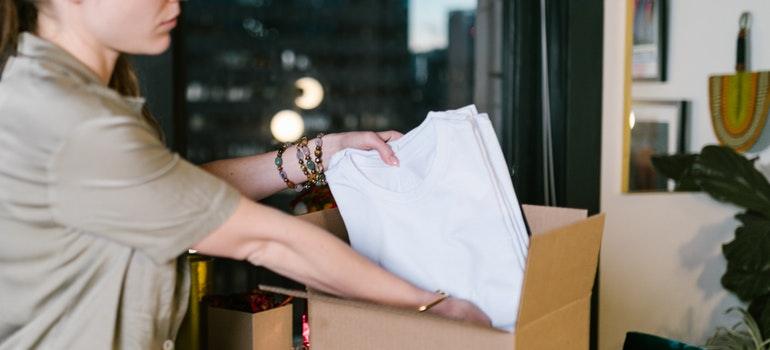 We offer a top-quality storage solution
Both longer and shorter relocations will require you to store your belongings safely. Furthermore, no one can predict surprising circumstances that sometimes delay relocation plans. You can entrust us your possessions and put them in our excellent storage units! We do our best to make sure the storage is well-maintained, clean, and sanitized. All your belongings, including sensitive and easily breakable ones, are safe. The possibility to manage the temperature of storage space ensures that all items remain intact.
Any day is right for relocation from Texas to South Carolina
Our main goal is to ensure you have an excellent moving experience throughout the year. Every season is perfect for moving from Texas to South Carolina! In case you need more proof, simply check our numerous testimonials from satisfied customers. We know how special the moving experience is. Not only do you get to start fresh, but also to change your lifestyle completely. Our team works diligently to make our customers' relocation dreams come true! Moreover, we make sure to stay known as one of the best movers in Texas and beyond. Don't hesitate to contact us, and get a free estimate! We are at your service from start to finish!