Free Moving Estimate
"*" indicates required fields
SAVE UP TO
60%
ON YOUR MOVE
You want your long distance or interstate relocation to run as smoothly as possible. This is only possible if you hire reputable movers to assist you. We have some of the best long distance movers Florida has available. You can be sure that State to State Move can provide you with premium moving services at a fair price. Moving to another state is a big decision and you want to be ready when the time comes to make that step. Of course, everything needs to be taken care of smoothly and with attention to the smallest of details. It is important to have reliable professionals by your side to help you with moving long distances. This is a very complex process and you should not go through it by yourself. Give us a call today and find out how easy relocation can be with one of the best interstate moving companies Florida has to offer.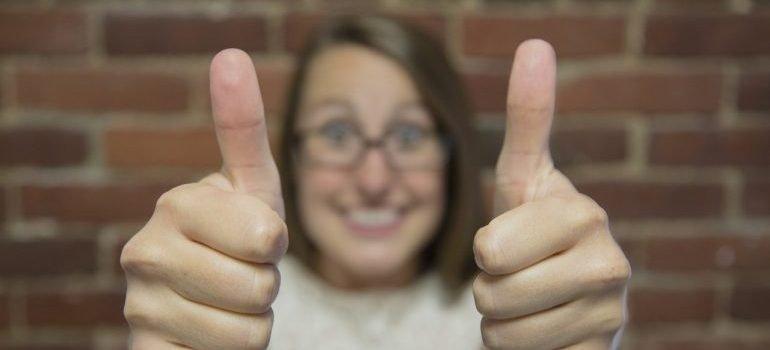 Let us help you and do all the hard work on your behalf
There are countless tasks concerning the moving process that you should complete. Luckily, there is no need for you to complete all of them by yourself. We are here for you and we will be more than happy if you decide to make us part of your relocation. All of our team members have gone through proper training which means that they are able to cope with any kind of situation. In addition to this, they have managed to gain a lot of experience, so, if all you need is just a piece of advice, feel free to ask them. All of them are more than friendly and will do everything they can to make relocation easier for you. Our one and only goal is our clients' satisfaction. And with a long-distance move, you want movers that know how to take care of your move.
Long distance movers in Florida have many moving services to offer
One of the ways in which you can make your relocation easier is by adding moving services to your contract. As we are a professional moving company, we can offer you several of them. The more services you have the easier your whole move will be. Make sure you add at least one to your moving agreement and you will certainly lower your stress level. Of course, your services will depend on how big your needs are. From additional packing services to storage services to keep your items safe and sound, you can always count on our cross country movers Florida residents love, to ensure that you get the assistance that you need for a quality move. Add to that our staff members that will know just what you'll need, and a smooth move is a guarantee.
Our services are not only of high quality but are also cost-efficient
We know that relocation is not only an overwhelming process but also an expensive one. However, if you choose us to be your moving partners, this is not going to be the case. As a matter of fact, this is something you can check on your own. All you need to do is to ask for a free moving quote. Make sure you provide us with as many details as possible and you will get a more accurate estimate. We are going to relocate you anywhere in the state of Florida and you will not have to spend a fortune on your relocation. By always providing our clients with the highest quality moving assistance at a fair price, you can be sure that customer satisfaction will never be an issue.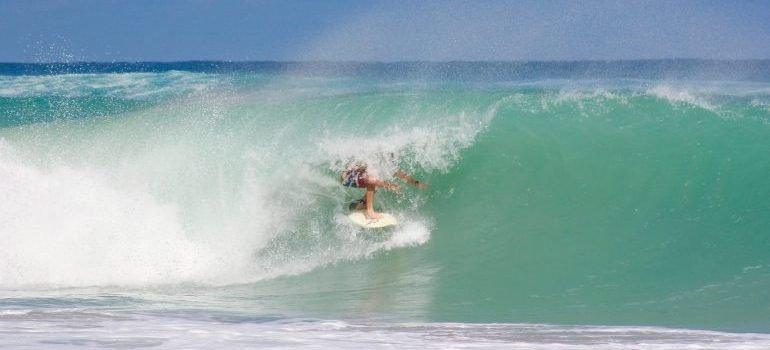 Why should you hire state to state movers Florida has to offer?
Before we get into details about what kind of moving help the best state to state movers Florida can provide you with, we would like to first share with you who we are. After all, we would not expect anyone to hire us just like that, without finding out what our company really represents. In fact, since day one, we made it our goal to provide our customers with the top experience that only our cross country movers Florida residents speak highly of can provide you with. Thanks to being in the business for so long, we have been able to gather the knowledge of what a professional moving process should look like. Plus, we have the most important aspect of every moving process already worked out – we have the right people for the job.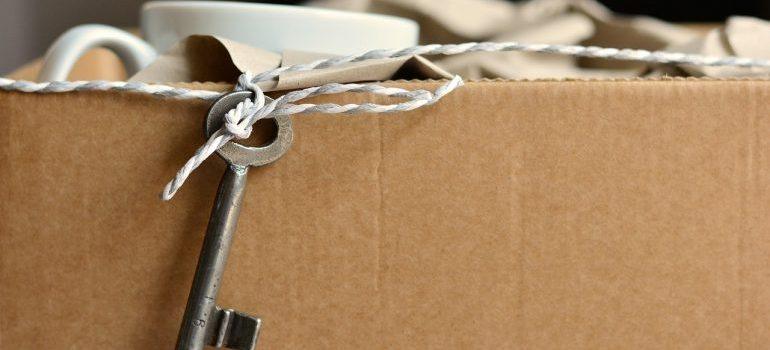 Services that the best Florida long distance movers can perform for you
In order to have a smooth move, you want to have the right services to ensure everything goes perfectly. The more services a company can offer the easier your move can be completed. As a company that is completely customer oriented, we make sure that all of the relocation services are tailored to your needs. Now that you have received additional information on who you should be doing business with, let's look at the services that we can offer:
Still, bear in mind that this is not all there is to the dependable interstate moving companies Florida has to offer. If you happen to have any kind of moving needs that are not listed here, get in touch with us. We will find a way to help you move. There's nothing better than leaving the difficult challenge of moving to the experts that know how to handle it. And with our services, even the toughest of relocations are simple and easy to tackle.
We can help you pack your belongings
The packing part is certainly one of the most tiring and overwhelming parts. However, you are going to deal with it much easier if you get some help. Our professional packers can provide you with the necessary packing services of premium quality. All you should do is add this service to your moving agreement and there will be nothing to worry about. Our professional packers are going to come to your home and make sure each and every item is properly packed. Naturally, we are going to bring our packing supplies. Overall, with the right expertise and using the right materials, you can be sure that all your belongings are safe and sound.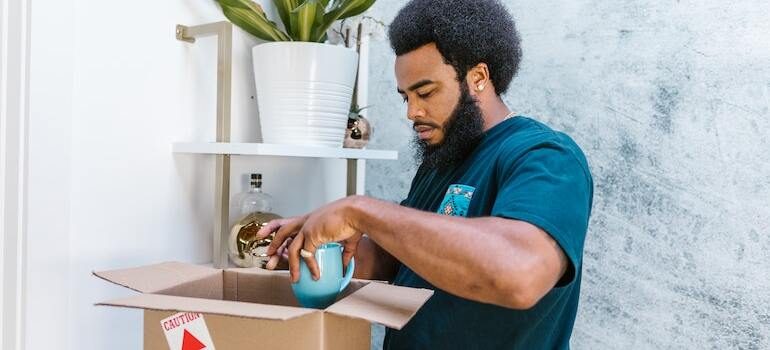 Our movers can also help you relocate your office
In case you have decided to relocate your office, it is advisable to get professional help. Our long distance movers in Florida will make this task happen for you. Not only are we going to keep your belongings safe but we are also going to deal with all the paperwork. You should not be worried about this part and spend more time than necessary in order to get it solved. As a successful company ourselves, we know just how challenging a move can be from different points of view. Feel free to put your trust in us. We understand how delicate times moving must be for any business. For that reason, we make it as efficient as possible.
With our help, your company will relocate to its new offices efficiently. We will make sure that you have a reliable moving crew by your side throughout the process. we will take care of packing and unpacking, transport, and all other move-related activities that may pop up on the way. So call us today and book your moving date.
Count on us to help you with a military move
Whether you are the one who needs this kind of relocation or someone you love, we are here to help. We know that this kind of relocation is different and probably more emotional than all the others. For this reason, we would like to do all the hard work on your behalf. In this way, you will have more time to spend with your family! So, use this opportunity and give us a chance to help you in a moment like this. All you have to do is to give us instructions- we are going to take care of all the rest.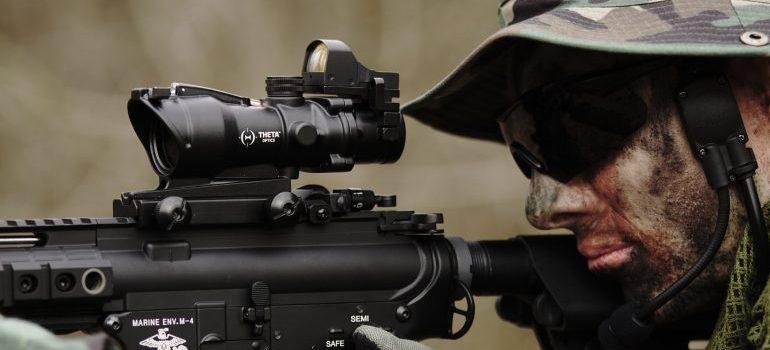 If you are in the military, then you know that at a certain point you are going to have to relocate. No matter whether you are living with a family or by yourself, you should not go through this process without professional help by your side. Relocations are difficult. They are also energy-draining. Time-consuming as well. Ultimately, families do not thrive in such situations. This is where the best state to state movers in Florida into the picture. We have all the necessary equipment, materials, and tools to ensure that your military move is done perfectly.
State to State Move is the moving company that is going to make your relocation one of the simplest processes that you have been in. With our cross country movers in Florida, you can be certain that your military move to or out of the state of Florida is going to be a peaceful and somewhat boring adventure. Exactly what you should hope for a moving process to be.
Storing your belongings is also an option
When moving long distances, you should consider storing your belongings. Of course, not all of them, but those you are not going to need for some time. For example, if it is summer, you are not going to need your winter clothes or your skiing equipment. The reason for doing this is simple- you are not going to clutter your home right from the start and you will have enough time to think about how to organize your new home. So, use this opportunity and avoid stressing yourself. Be it that you're decluttering or moving to a smaller space, storage space will be a crucial component in making the relocation a big success. Contact State to State Move and let us give you all the necessary information.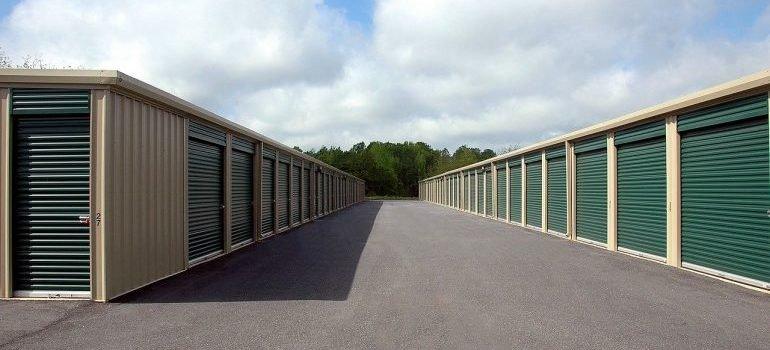 The best people make up the best state to state movers Florida
One of the most important characteristics of a reliable moving company is the people that work for it. We have been lucky enough to recognize on time how important this aspect of running the moving company really is. So, we have been investing time and resources into making sure that all of our moving crews are well-trained and ready to perform any kind of moving task. Thanks to their commitment and our eagerness to teach them the techniques needed to do the job properly, we have become one of the top Florida cross country movers.
With our participation in your relocation process, you would never again be looking for another mover. Call us today and find out how much your relocation would cost and how much time it would take to see it through. We are certain that with our help, your transition will be as smooth as silk.
International Moving
Lastly, we would like to suggest letting us handle your move to another country. With the knowledge, skill, and ties that we possess, you will be glad that you did. So, get on the phone and let us know where you want to move to. We will make sure that you do it with ease. There's no place on the globe that will be too tough for us to move you there. It will be a difficult task and you will overall have a lot of things you'll need to do. So make sure that you leave the job to our international movers as they will know how to get everything done in record time. From packing everything up to shipping your belongings to your new location, there's nothing that State to State Move can't complete for you.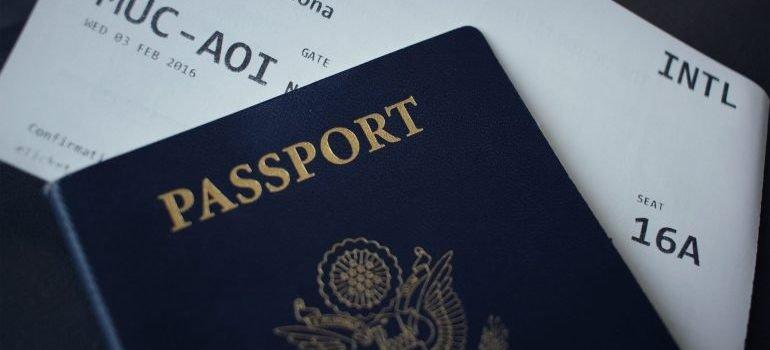 What to expect from State to State Move when it's time to relocate?
In the end, we just want to underline all the benefits that come with moving with us. Every single move will be done with even the smallest of details in mind and with help of quality moving crews. That's why it's a good idea to know that you can count on long distance movers Miami or any movers in Florida to get the job done for you, be it an intrastate or interstate relocation. We want all our clients to have high expectations from us and always get the best out of our services. Let's show you just some additional reasons why we believe that we're the right company to handle your next big move for you.
Movers with 20 years of experience are at your service
If you're looking for quality and reliable interstate moving companies in Florida you want them to know how to handle any task. And with State to State Move you'll get just that and more. Especially as we have decades of experience in the industry. Be it that you're moving from Texas to Florida or any part of the US, our team will know how to handle it for you. Especially as we plan every small detail of it for you. This ensures that you never have to feel the stress and problems of relocation. With our moving crews, you will have all that is needed to get the job done perfectly.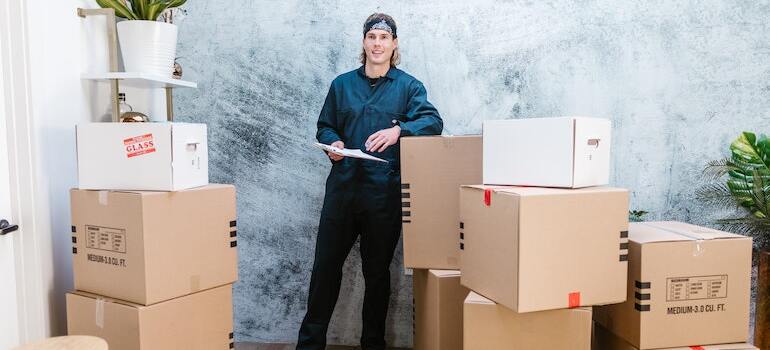 With licensed and insured movers every job will be in the right hands
Reliable and quality moving is only certain if you have a licensed and insured moving company. That's why we at State to State Move are the best choice for you for any challenge that you might be facing. As a company that has it all, we always feel great knowing that our clients don't have to worry or stress about anything. and with our tips for a stress-free long distance relocation you really won't have to think twice about hiring our interstate movers in Florida. A reputable company is taking care of your move so everything will be in the right hands.
Long distance movers Florida offers can move you anywhere you want!
Florida is a great destination. However, it's important to notice that every year a lot of people will move from and to it. That's why it's necessary to always have a company that will get the job done perfectly wherever you might be moving. State to State Move is what makes the relocation smooth and easy every step of the way. From any city in Florida to all over the US, you can be sure that we'll know how to do it. Check out some moving information that will help you when relocating to or from Florida.
Why are people moving to Florida?
Of course, Florida has much more to offer than just the beautiful weather. There's a plethora of benefits that will attract both companies and people to this beautiful state. Above all, it offers a lot of amenities and pros that will make sure that you'll feel at home right from the start. On top of that, it's a very business-friendly state and companies will love having their headquarters in any of the big cities in Florida. Overall, there are a lot of benefits that you can enjoy if you decide to relocate to Florida. Here are just some of them to have in mind:
Low Taxes
Job Opportunities
Low Regulation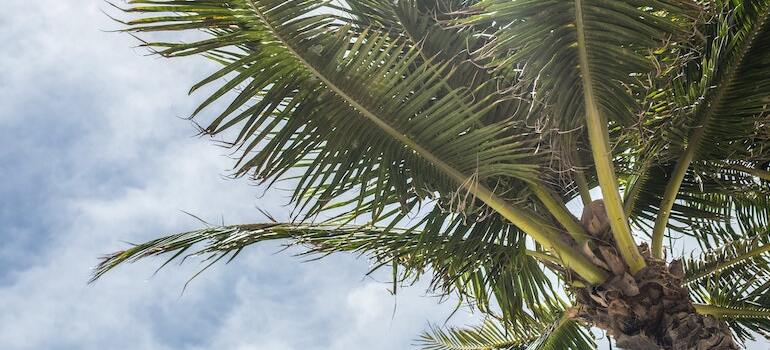 Why do people and companies use our Florida long distance movers to leave the state?
To be completely honest, more people are moving to Florida than out of it. And there will be more than 200,000 people moving to rather from Florida every year. However, you will also need to take into account the negative factors of living in Florida. There are some, and they can have a big impact when it comes to successful relocations. Above all, you want to live in the best place possible for you and that completely fits your needs. The only two main reasons people are currently leaving Florida are the rising insurance prices and the overall rise in the cost of living. 
Your successful move is only a phone call away
If you are looking to leave or move to Florida, you should hire the best Florida state to state movers. Once you decide to move, call State to State Move and let us handle your moving process. As you have learned so far, long distance movers Florida residents speak highly of are here to help you. We are relocation experts, which means that putting your trust in us is going to be a decision you will not regret. The one thing you should do in order to hire us is to contact State to State Move and let us do all the work. Once we set the date, our team is going to start organizing your relocation. Don't waste your time and get in touch with our movers and see just how smooth a move can be.