Free Moving Estimate
"*" indicates required fields
SAVE UP TO
60%
ON YOUR MOVE
Making the life of customers simpler when it comes to moving and storage needs is one of the priorities of the moving industry. And State to State Movers is a company that is fully devoted to this task, always searching for new and innovative ways to support our customers. Our team does all it can to ensure that customers can arrange, coordinate, and enjoy a stress-free moving process from the comfort of their homes. Keep on reading to learn more or contact us now to make your appointment!
How it works:
If you wish to get a virtual moving estimate from our team, all it takes are three simple steps:
Contact our team
Find a time and date that suit your schedule
Schedule the estimate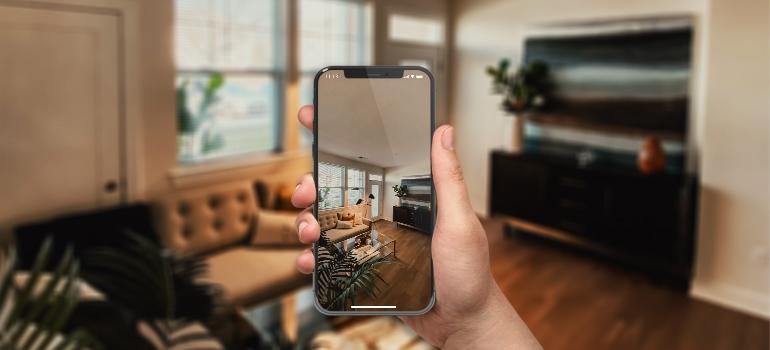 The advantages of our Virtual Moving Estimate:
Precise. You get the same accuracy and service as an in-person appointment but through the simple option of a video call.
User-Friendly. Everything from scheduling your appointment to using the app is super simple and easy by design.
Time-Efficient. Upon finishing the video tour through your home or office, our consultants will get back to you with an estimate via email in record time.
Practical. You can schedule a virtual moving estimate at a time convenient for you during our regular working hours.
State to State Movers makes moving simpler and faster
Our video moving estimate surveys allows you to connect with one of our moving estimators via your phone or tablet and do a walkthrough of your home/office. During the virtual moving estimate process, our consultant can also snapshot the various spaces while you do the walkthrough, and take notes. That way, on moving day, our crew is prepared to meet your specific needs.
Schedule your Virtual Estimate in a matter of minutes!
State to State Movers offers you the ease of scheduling your virtual moving estimate on a date and time that is convenient for you. This is just another way in which our company makes your moving experience simple and stress-free! Contact us today to learn more!