Long Distance Movers Austin
Free Moving Estimate
"*" indicates required fields
SAVE UP TO
60%
ON YOUR MOVE
Are you looking for long-distance moving services? Moving long-distance takes a lot of time, knowledge, and experience. That's why you should opt for professional help! And whom better to entrust your belongings than to State to State Move, one of the best long distance moving companies Austin has to offer. We have extensive experience in long distance relocation, as well as all the moving resources you need! With our long distance movers Austin residents rely on the most, by your side, nothing can go wrong. We will do all the packing, loading, unloading, and transport. All you need to do is give us a call today and get a free moving estimate!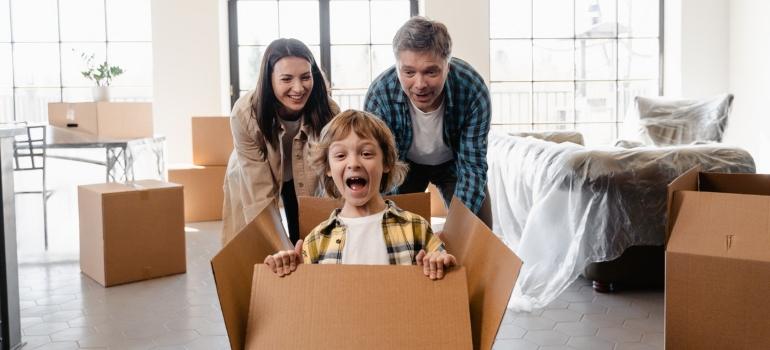 Long distance moves don't have to be stressful
Indeed, long distance relocation requires a lot of planning and organizing. At first, it can seem completely intimidating. However, with a reliable moving company by your side, you can rest assured that your items will reach the final destination unscathed. Hiring professional movers is the key to a successful and worry-free move. There are many reasons to hire long distance movers Austin Texas has to offer, and the most important is peace of mind. However, it's not easy to find a trustworthy and reliable moving to nowadays since there are a lot of them on the market. And this wide choice can make you feel dizzy not knowing whom to hire.
However, you're already on the right way to finding the right moving company. You don't have to search any further. This page is the right address. State to State Move is one of the best long distance moving companies in Austin you could ever come across. Stress-free relocation is the synonym for hiring our long distance movers Austin residents trust the most. Wonder why you should choose us? Let us present ourselves.
Who are we?
Our moving services and customer reviews speak for us, but before you check them, let us tell you a bit more about us and our business. Namely, State to State Move is a four-generation company offering a plethora of moving services no matter the type of move. However, professional moving services are not the only things we offer. Customer care is our top priority, and each service has been carefully developed so that our customers can have peace of mind during the relocation process. Our long distance movers in Austin and any other location have been carefully selected to join our company, and you can be sure they are trained and experienced. With long distance movers Austin TX has to offer, you'll have a successful, smooth, worry-free, and affordable relocation. Following are some of the main benefits you can experience when hiring State to State Move.
Why should you hire us?
The answer is simple. We are here for you! Our company owns a modern fleet of vehicles that meet all the technical requirements for the operation of transportation abroad! Besides our experience and our knowledge, our employees have a reputation and years of experience in international transport. In addition to transportation, our long distance movers Austin residents love, offer quality packing services that will help you save time and money.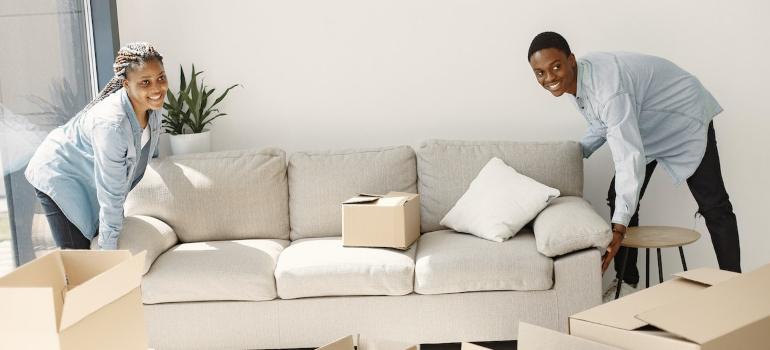 Besides this, you can rely on us for the following:
loading things at an agreed address
delivering your items to an agreed destination at the agreed time
loading and unloading bulky items such as pianos, sofas, etc.
furniture disassembling and reassembling
dealing with a complete moving documentation
getting necessary permits and preparation of documentation
performing customs procedures
cargo and moving insurance
representation with state authorities
Our team will relocate your items without any inconvenience!
There is nothing quite as important as keeping your items safe during relocation. And one has to admit that there is a lot of room for error when relocating items from one location to another – especially if those two locations are far apart. With that in mind, it goes without saying that you should choose safe and reliable Austin long distance movers. For absolute certainty in the safety of your items, turn to long distance moving companies Austin TX has, such as State to State Move. Our company can proudly say that:
All of our movers are trained professionals with extensive knowledge on the matter of how to approach different types of items.
We can handle your items from the very beginning of your moving endeavor. We will pack them carefully and place them in the moving boxes.
Long-distance movers sometimes require that the boxes are transported over several vehicles. This causes additional stress on the boxes and the items, and a lot can go wrong. That's why handling every item in your home with care is of utmost importance!
We offer top-notch moving services
Working with a company that can provide you with as much assistance as you need is of special importance. When hiring Austin long distance moving companies, you should find one that offers a variety of useful moving services. After all, a full-service moving company can do wonders for your relocation, and State to State Move is one such company. Here at State to State Move, we are aware that you deserve to have all the help you need. That's why we have created a range of high-quality and cost-effective moving services. Rely on our team when in need of:
Household movers: Residential relocation no matter the distance is our main expertise. We can freely say that residential long distance movers Austin TX has are the top experts in household moves.
Military movers: This service is a service that makes us stand out from other Austin long distance moving companies.
Corporate movers: Needles to say that a true long distance moving company must have such service in its corpus.
Full packing services: With our Austin TX long distance movers by your side, the packing will be a piece of cake.
Storage services: No long distance relocation can go without storage services, and we've made sure to provide you with the safest storage units.
You ought to remember that our services are carried out by competent movers. All of the individuals that enter our teams have successfully passed background checks. Our moving pros are not only professional and safe – but they are also approachable. After all, you need to be able to fully trust the moving team that you choose. We do not doubt that you will have full faith in our movers.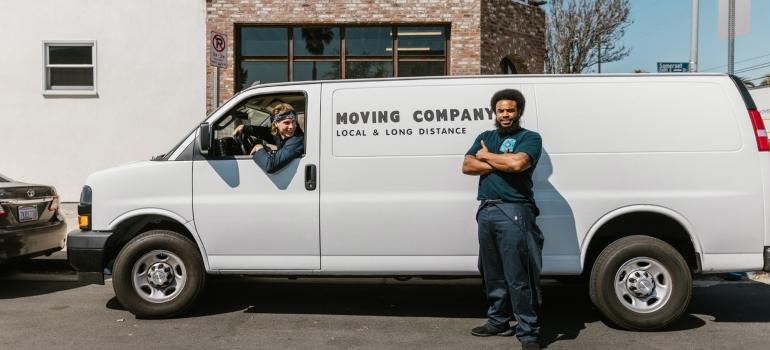 Great transportation services for your upcoming long distance relocation
No matter whether you are moving to or from Austin, we can move you, and your items, safely and fast! Our fleet is made up of modern vehicles that meet all the technical requirements for long distance transportation or moving abroad. With this, our movers will do everything possible to move you to your new destination as easily as possible.
Pack like a pro with our long distance movers Austin TX
The packing process is one of the most dreaded parts of any relocation. With us and our packing services, it will go smoothly. No items are too fragile or bulky to be handled by our experienced Austin TX long distance movers. We are dedicated to delivering excellence over and over again. And packing your items perfectly is a part of that process. Movers and packers Austin has to offer will pack up your items in such a way that nothing gets damaged during the transport. They'll provide you with the latest moving equipment and packing supplies. Thus, you'll save time searching for the right packing materials, but you'll also save a lot of money.
We secure things and prepare them for safe transport. They must be well closed, wrapped with stretch films, and glued with adhesive tapes. Of course, we transport your items to the requested address anywhere in the world! We can also load and unload the items off our truck. Moreover, when we unpack your furniture, we arrange it according to your wishes.
Moving your business? You know whom to hire!
Commercial moves are the most demanding ones. Such moves should be handled with utmost care and devotion. Remember, business relocation cannot be entrusted to whoever. If not entrusted to a trustworthy moving company, it can turn into a nightmare. One wrong move and your business may suffer a lot of consequences, and you may lose a lot of money. As you already know, your business and employees must not be subjected to problems. So, to avoid potential issues and remove any threats, you should hire long distance movers Austin TX has to offer. They are trained to conduct even the most demanding corporate moves under pressure. Most importantly, your business will continue to run swimmingly while they are conducting the move.
Not many companies offer military moving services, but we do
Military relocation requires a special approach since the moving deadlines for such moves are usually stricter than other moves. And here at State to State Move, we are aware of all details military relocation requires. Our Austin long distance movers have the necessary skills and experience in such moves. We can freely say they have military punctuality and devotion. We're sure you'll recognize the potential of our movers and we promise you won't regret your decision of hiring us for your military move. In return, we'll ensure you a quick, safe, smooth, stress-free, and affordable relocation. It means you'll have more time for your family and friends.
Store your items safely with State to State Move by your side
The relocation process often requires more space. Be it because you're downsizing or you simply need more space in your home for a little while, storage spaces are an unavoidable part of the moving process. State to State Move offers unparalleled storage services! Your items will be properly stored in our clean and spacious storage units. Moreover, we offer round-the-clock surveillance to keep your items safe. Our temperature-controlled units are suitable for storing the most delicate items that require specific conditions.
If you want to store your items safely, don't hesitate to give us a call. We offer many different sizes of storage units, as well as different timeframes during which you can store them. When you give us a call, our team will answer all of your storage-related questions. We are more than happy to help you find the perfect solution for your storage problems!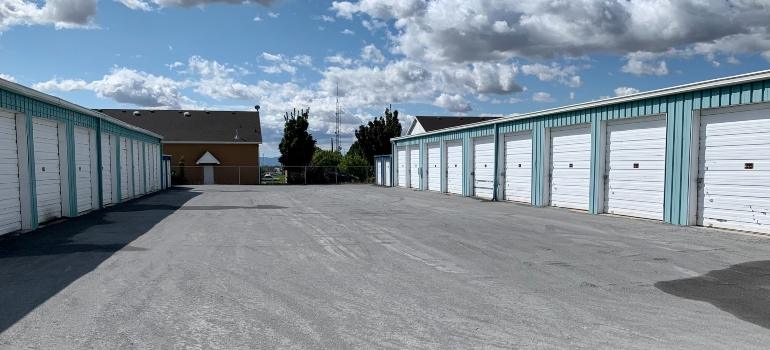 Let us deal with the complete moving documentation
Long-distance relocation definitely has a unique set of challenges. Among other reasons for possible complications, you need to get all the necessary documentation and make a detailed relocation plan. Our moving company has extensive experience, knowledge, and technical capabilities to do this rather serious work.
A long-distance move can also mean that relocation has to be carried out from one country to another. They are more complicated than moving in the same country, or the same state, because of one or more interstate border crossings. Crossing borders also means:
Collecting papers, permits, and various documents required by each state
Each state has its legislation and specific procedures that must be followed
Various fees and charges
Each country has its own customs and procedures
Things that you move have to be packed in a certain way according to regulations
The carrier must have permits for international transport
Your items have to be labeled and listed and labels must match the contents of the boxes
Sometimes you also need additional security requirements such as securing your items in a specific way
This is why international relocation is time-consuming. Plus, you need to make long routes with adequate vehicles. A long-distance move is not the right time for the DIY option of packing your old Volkswagen van and getting on the road. That's why hiring a reliable moving company is always the best solution. Moving far away is a job for international movers that long distance moving companies in Austin, TX have.
Your interstate move is easier with long distance movers Austin has
As you can see, there are numerous permits, papers, and documents that you need to obtain before embarking on an international move. This process doesn't only take away all of your free time, it also affects your energy and financial resources. With us, you can rest assured that your documentation will be complete. When you're going through the moving process, your time and energy are far too valuable to be spent researching things that can easily be solved by hiring some of the long distance moving companies Austin TX has to offer. Whether you're moving your home or your business – you're in capable, experienced hands. Investing in professional movers will help you stay stress-free and on top of your game. The best long distance moving companies Austin TX has to offer have the manpower, vehicles, and tools to make your dream move a reality.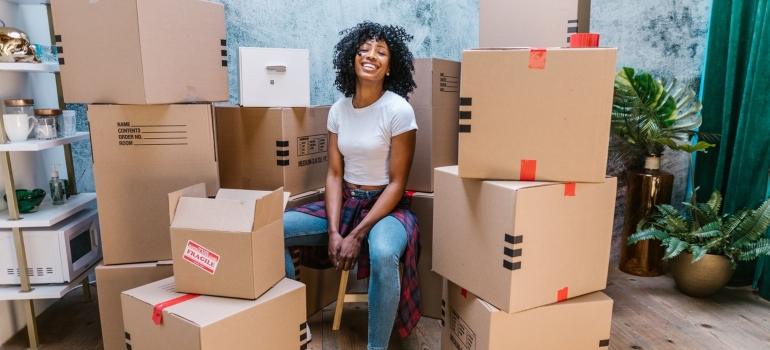 Work with premier long distance movers Austin TX residents love no matter the reasons for your relocation
There are several reasons for long-distance or international relocation. And while there are many different reasons for moving, one thing remains the same – the fact that you need moving assistance. And lots of it. Bear in mind that only some of the reasons for a long-distance relocation include:
Looking for or getting a new job
Relocation (opening) of a company or representative office in another country
Learning or studying abroad
Starting a family in another country
Emigration – seeking new, and better, living conditions for yourself and your family
Regardless of the reason for your move, we're at your disposal at any time! State to State Move is an experienced relocation professional with a range of useful interstate moving services. Helping you relocate the contents of your house or office is definitely our job. But it's also our pleasure and a task that we perform with great joy.
You shouldn't hesitate to request a commitment-free moving estimate from our team. That will bring you one step closer to a team of Austin TX long distance movers that you will love. State to State Move will provide you with an accurate representation of your upcoming costs, as we aren't a company that will ever let our customers down.
Have an easy relocation at any time of the year with the best long distance moving companies Austin has!
We can move you all year round! Our movers also offer door-to-door moving services, where you hand over the keys to the old and new homes, and then we pack your things. Of course, our workers have adequate boxes, adhesive tapes of stretch film, and all the necessary materials. The materials that we use are never used twice – we use new, high-quality materials to maximize the chance for success. Our latest tools and equipment allow us to perform many unlikely relocations and deliver excellence time and time again. For international relocation, no ordinary self-service box can be used – things must be packed to the required standards to safely make it to the new home.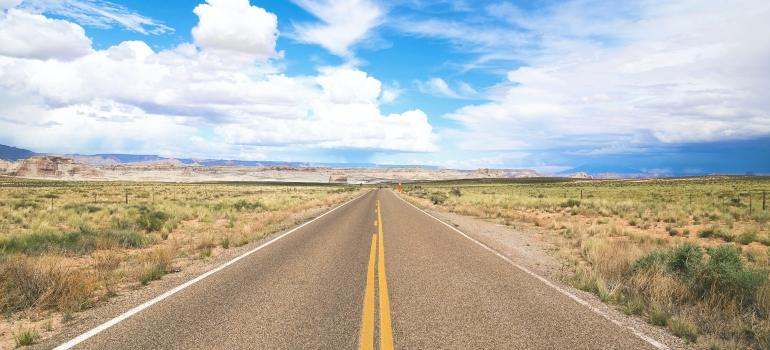 Your engagement in this process is minimal! This means you do not have to be physically present during the move, and you can track it in real time via GPS. Plus, you can even go on vacation while our long distance movers in Austin do their job! When you hire professional movers that you trust, there's no reason why you shouldn't be able to have peace of mind during the whole process.
Use every second before the moving day to relax
Now that you know that Austin long distance movers will take care of everything and that you don't have to participate actively in the moving process, use this time to relax, and spend time with your loved ones. Give yourself time to recharge your batteries before the moving day comes. Enter this new chapter in your life without any stress. Believe us, it is possible when you have the right long distance moving company Austin has to offer by your side.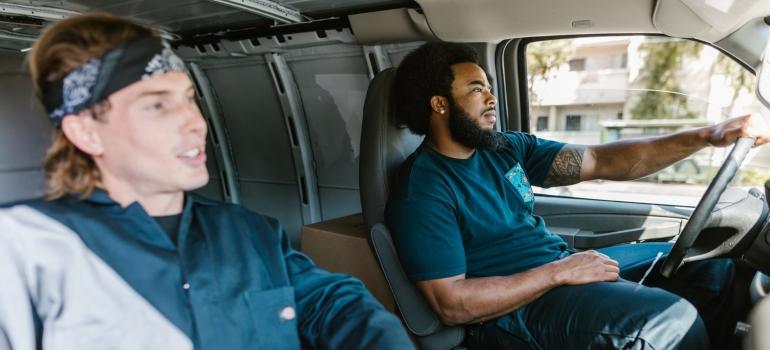 Austin, TX
Austin is one of the best places in Texas. It has a lot to offer both to families and single people. The cost of living is higher than the national average by 2.3%. The job market is strong, just like in many other places in the state. You will easily find a job in the field that you are looking for. In the last few years, many companies have moved their headquarters hear. The quality of life is great. You will always find something fun to do. Moreover, Austin, Texas has one of the most favorable climates in the country! Therefore, you will not make a mistake by moving here with Austin long distance movers!
Contact us and we'll provide you with some of the best long distance movers Austin has to offer!
Long distance relocation doesn't have to be stressful. And it won't be once you hire some of the best long distance moving companies Austin TX has to offer. Thus, just contact us, and get to work with our long distance movers Austin residents trust. Getting a free estimate is a convenient, commitment-free way of finding out more about us and what we offer. You can also give us a call – we're more than happy to let you in on our packing process, and reasonable prices, and answer all of your moving-related questions. Our prices reflect the quality of our service – when you hire us, the four generations of moving experience will be at your disposal. State to State Move is at your service anytime. Give us a call and see for yourself why we're one of the best long distance moving companies Austin has to offer to handle your long-distance move! Have an enjoyable relocation.