Relocating to a different state is one decision that is not easy to make. It represents the times of uncertainty and discomfort. Stress is a noun often used to explain how people feel when they need to move to a new home. However, this is not the way that you should go through your relocation. With the help of quality cross country movers Austin has to offer, your move can turn into one of the most enjoyable relocations of your life. State to State Move is a moving company that you should get in touch with as soon as you decide to relocate to a different state.  Our representatives are always at your disposal.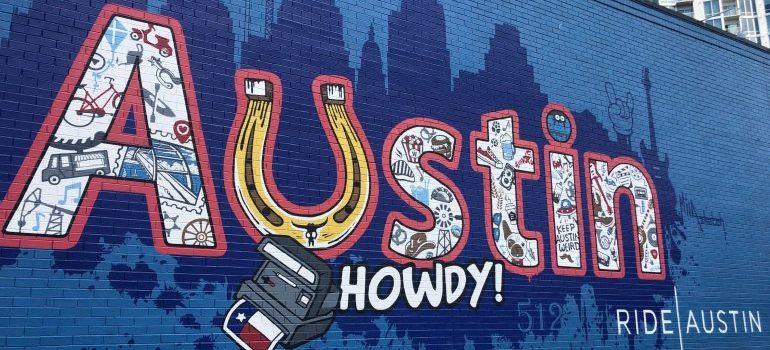 Why you should choose State to State Move as your cross country movers Austin?
The only way in which you can be sure that your relocation out of the state of Texas and to a different state in the country is done the right way is by hiring cross country movers in Austin. As you can see, we are here to make sure that your relocation is nothing more than just a task that needs completion. As one of the most trusted moving companies on the national level, we are certain that we are going to be able to come up with a moving solution tailor-made to fit your needs. It was possible for us to see what they are and make it possible for you to go through the relocation process stress-freely. You can be sure that you are not going to make a mistake if you decide to put your trust in interstate movers Texas!
Austin interstate movers will make your relocation process easy and enjoyable
Cross country movers from Austin are there to make your relocation a positive experience. We are aware of the fact that situations of this kind are usually very stressful. The main reason for this is that there is a great number of tasks to be completed. One of the ways in which our interstate movers in Austin can prevent you from stressing yourself is by completing some of the most time-consuming tasks on your behalf. This means that you should simply say what you need and we are going to do it. Our professionals are at your disposal for many different services. Once you get in touch with us, feel free to ask everything you like and we will help you make a moving arrangement according to your needs.
It is the people that we invest in
It is important to point out that we know that our employees are the ones who are doing the heavy lifting when the moving needs to happen. Therefore, our Austin interstate movers make sure that they are happy with the way we are treating them. The first thing that we do when we hire them is to make sure that they feel fit for carrying out the moving processes.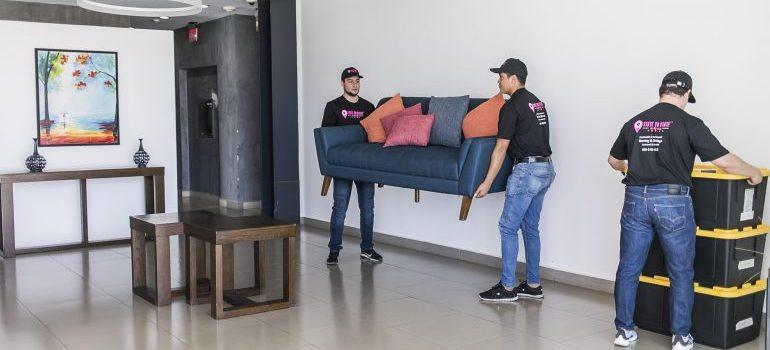 Therefore, as one of the best cross country movers Austin, we have come up with the training process that is going to prepare all of our new employees for any kind of moving process that they may need to undertake. This way, not only do we invest in them, but we also invest in the future of our moving company. The time that we have been present on the market has enabled us to find out what exactly people are looking for in the moving process. It has also allowed us to polish up our moving skills and storage renting offers and become the most trusted moving company out there. Take advantage of knowledgeable and dedicated movers and you will not have to worry about a single thing.
Our cross country movers Austin can help you cope with moving stress
Some studies show that relocating to another household is just about the most stressful thing you can do in your life. That is why our out of state movers Austin do everything in their power to make the experience more manageable. We do this in several ways. First, we are extremely understanding of your situation, as we have gone through it several times ourselves. Second, we hold ourselves to the highest expectations and take it upon ourselves to provide you with an amazing moving experience. This is something about us that we are very proud of and that we will never change. We consider our customers as a part of our extended family and will do everything in our power to make them happy. That is why our services combine extreme affordability with the top quality you can expect from the best professional movers.
Our prices speak for themselves
A big part of moving stress is worrying about how you are going to finance it all. That is why we work hard to provide you with affordable services. If you want to feel better about your relocation, get a free estimate today! We assure you that we will never "tack on" additional services that you do not need. Our direct moving services ensure that you will have a fast turnaround. This means that will be no multiple times that your belongings are being handled. And that means that you are going to pay less for your relocation.
Cross country movers Austin can provide sound moving advice
Relocations can be really complex and complicated. No one knows absolutely everything about them, even after long years of working in the industry. That being said, we know more than most do, and are able to provide you with tailored advice specific to your situation. For example, if you are moving to Austin, we will let you know all about the things you should pack before moving to Austin. Our blog section is quite exhaustive and you can find most of what you are looking for there. However, as every relocation is unique, so must the solutions be. Feel free to contact us directly and ask us everything you wish to know.
Storage made easy with out of state movers Austin
We offer a variety of storage solutions for your upcoming move. Knowing that you have an ideal place to store your belongings can put your mind at ease. Furthermore, we can help you prepare your items for storage either by telling you how to do it on your own or by taking on the job directly. With us at your side, there will be nothing to worry about! We are there for you, and for everything that your relocation might need!
We will prepare you for your upcoming relocation
Not being sufficiently prepared for the relocation is the prime reason for moving stress. That is why we are there, to ensure that you know all about what is coming and how to handle it. In order to prepare for moving to Texas, for example, we will provide you with all the necessary information about this great State and life within it. Furthermore, we can help you adapt better to your new surrounding by providing you with a list of great places to visit.
Out of state movers in Austin can perform a plethora of moving services for you
Our clients put their trust in us for several reasons. One of them is the fact that we can provide them with plenty of premium quality moving services. As a matter of fact, they are the following:
We know that military relocations require special attention
The secret to our success lies in the fact that we understand that all of the military moves that we perform are quite different from one another. While there are similarities, of course, we know that we need to approach each and every one of them from the same starting point. It is the point of not expecting that our job is done just because we have already performed a move of such kind. Instead, we take the approach of acting as if we were doing such a move for the first time. This means that we are going to be thorough with what we do. Also, our out of state movers Austin are going to focus on the needs of their customers as much as required.
Ultimately, all of our customers know that we are going to be by their side from the very beginning of the relocation to its ending.
Count on our help when relocating your office
Relocating business out of the state of Texas is a process that is very touchy. You should make sure to obtain help from the top interstate movers Austin has to offer. It will help you go through the move with ease.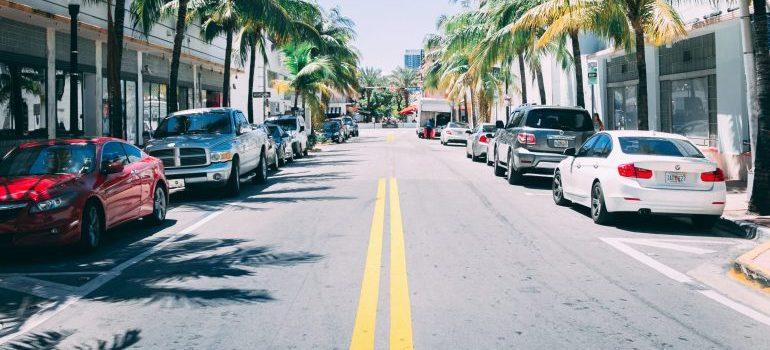 Try to make the relocation as simple as possible for your employees and their families. This is the main reason why you should make us your moving partners. We are going to put in the effort and resources needed to see your move through with ease. Your office will be in a new place in a very short span of time.
Cross country movers Austin can help you with your household move
One of the most common things that we help people out is household moving. While pretty straightforward, this is a move that is often underestimated. Therefore, it is very easy to make mistakes in this process. With help from our out of state movers Austin, you are not going to have any issues with your household move. Your family is going to be well taken care of with us by your side. So, go ahead and give us a call today. Do your part in securing a safe transition for you and your family.
Our professional packers are always at your disposal
Yet another one of the things that we can help you out with is packing. Packing is one of the most important processes to think about. The way you pack your items is going to determine their state upon relocation. So, make sure to do this well.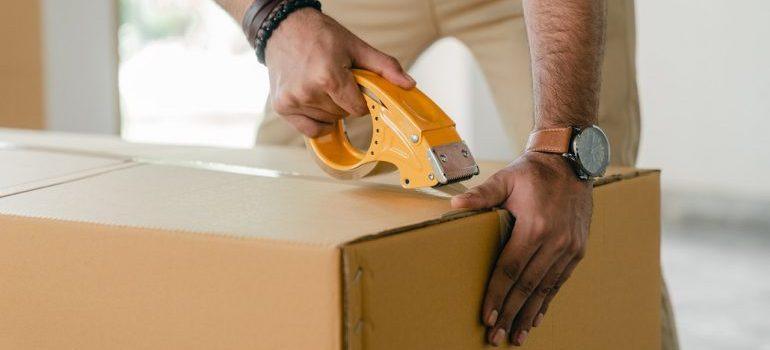 If it happens that you do not have enough time or you would simply like for a professional to take care of it, State to State Move can help you with this. We have the tools, knowledge, and supplies to complete this part of moving well. Let our Austin interstate movers be there for you and you will see why making us your moving partners was one of the best decisions you have ever made.
Taking great care of your belongings is the mission of cross country movers Austin
Once you hire Austin cross country movers, we are going to do everything that is in our power to prove to you that you have chosen well. One of the things that our out of state movers Austin do for this reason is making sure all of your belongings arrive at your new home in perfect condition. Not only are we going to pack them properly but we are also going to be very careful when transporting them. Naturally, we are going to do the heavy lifting and put all of the boxes in their respective rooms. In this way, you will not have to wander around looking for a specific box. They will be there, waiting for you to unpack them and make your new house a home.
Contact State to State Move today and set the date of your move
Preparing for moving is crucial for the success of this process. In order to do this properly, you should call cross country movers Austin to help you. We are willing to go even a step further in order to meet your moving needs. As you have had a chance to see, we can help you complete several tasks. In this way, your moving process will be much less complex and you will get to go through it stress-freely. State to State Move is going to be there for you every step of the way. So call us now and secure your top interstate moving help. Our representatives are going to answer all of your questions and we can even provide you with a moving estimate.