Interstate Movers San Antonio
Either if you are relocating for work or for making your wish come true, you have to be aware of the fact that interstate relocation is a complex process. This means that you will first have to make a list of tasks and then complete them. Since a great number of tasks are overwhelming and time-consuming, it is advisable to get some help. Feel free to put your trust in State to State Move! We are professionals and we are going to do everything we can in order to meet your moving needs. As a matter of fact, our interstate movers San Antonio are experts in this field. Just contact us and we will start making a plan for your move!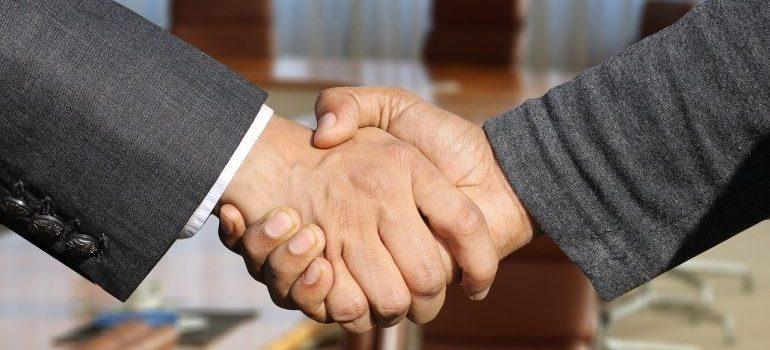 Finding a professional mover is no longer challenging
Everyone wants for themselves only the best, right? It is the same situation when finding a moving company is in question. Since there is a great number of them on the market, it may seem like a challenge to find a reliable mover. However, if you know that there are many fraudulent movers, you are going to do everything you can in order not to put them on your list. One of the things you should check even before contacting them is whether they have a license. Namely, what you should do is to visit the website of the Federal Motor Carrier Safety Administration and check the U.S. DOT number. Should you do this with our company, you will realize that we have the necessary license!
Count on interstate movers San Antonio to provide you with several moving services
The best way in which you can get more time to complete some personal tasks is by adding several moving services to your contract. This means that our professional movers are going to complete several tasks on your behalf. Therefore, not only will you have enough time for everything but you will also avoid stressing yourself. Inform us about your decision on time and we are going to prepare everything!
Packing your belongings is one of our specialties
Since we are aware that something that matters most to you in a situation like this is time and peace of mind, we would like to help you get them! One of the ways in which you can achieve this is by adding our packing services to your moving agreement.
Our professional packers are going to make sure all of your items are properly packed before our movers take over. Leave this to us- you are going to regret having made this decision!
Storing your belongings is another possibility
International relocation is probably the most tiring kind of relocation. Not only should everything be finished on time but also it has to be done properly. In cases like this, it can easily happen that an item of yours suffers some damage. Sometimes the damage can be fixed, but on other occasions, it cannot. Therefore, it is advisable not to take this risk. Instead, feel free to rent one of our storage units. By doing this, you will know that your belongings are safe and in great hands.
Interstate movers San Antonio can help you with a military move
If it is you or someone you love has to relocate for military reasons, count on us to help you! We are going to complete all of the tasks for you and your only job would be to give us instructions. After that, you can feel free to spend some quality time with your loved ones. We know that you will not be able to see each other for a long time, which is the main reason why we would like to be there for you in a moment like this.
Rely on us to help you relocate your office
Interstate movers San Antonio are the ones you should contact for your corporate move. We have the proper equipment that will help us prevent yours from getting damaged. Naturally, we are going to pack all of the pieces properly and lessen the possibility of damaging them.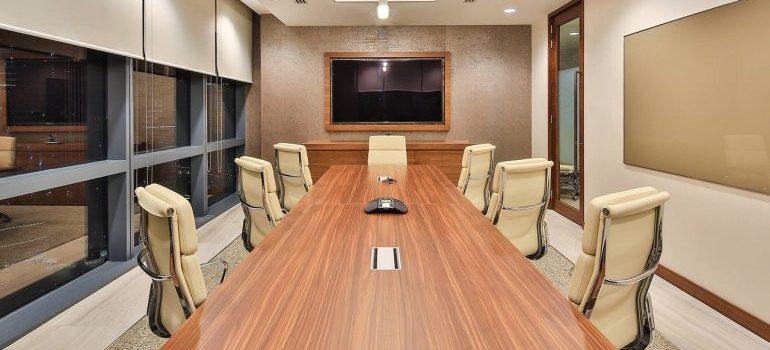 In addition to this, you can be sure that we are going to complete the whole process in no time. This means that you will not have to stop working for a longer period of time!
We can provide you with a free moving estimate
Something you will have a chance to see for yourself is that our services are cost-efficient. The only thing you have to do in order to check this is to ask for a free moving estimate. This is a document where you will find all the important pieces of information. You will see how much each of our moving services cost and what will be the overall costs of your relocation. You can simply e-mail us or give us a phone call and you will get your estimate!
A reliable moving company is just a phone call away
If you would like a stress-free relocation, just contact State to State Move Florida. Our interstate movers San Antonio are always at your disposal and willing to help you in every way possible! Count on us not only to help you complete several tasks and transport your belongings but also to give you some pieces of advice. Once our movers come to your home, you will see how friendly they are and that they are going to do everything by the book. Now, the only thing left to do is to get in touch with us!