Long Distance Movers Round Rock
Free Moving Estimate
"*" indicates required fields
SAVE UP TO
60%
ON YOUR MOVE
Every relocation is different and can be hard at times, especially if you are moving long-distance. All those tasks and chores you need to finish can cause a lot of pressure and stress. Undoubtedly, you wish that everything goes smoothly. For this to happen, you will need to get some help from professional movers. In addition, you expect to receive a service that will make this procedure as easy as possible. You can contact our long distance movers Round Rock TX trusts to get one of the best moving services. State to State Move is a moving company that can guide you through this complicated process step by step. Reach out to us today to book our moving experts and secure a memorable moving experience!
Why do you need the help of Round Rock TX long distance movers?
There are many different reasons why you need professional help regarding your long-distance move. Most importantly, you must go through this process as easy as possible. Handling the daily chores, work, and moving tasks can be difficult for one person. This is why hiring long distance movers in Round Rock TX will give you more time to dedicate to your work and daily routine. Our team of skilled movers will provide various moving services at a highly professional level.
While our Round Rock TX long distance movers are busy organizing your relocation, you will also have more spare time for you and your family. In addition, this will also be a time and money-saving experience. Our Round Rock TX long distance movers will prepare the whole moving process in a timely manner so you can organize and source your free time better.
State to State Move is a reliable moving company
When moving, you certainly strive to get what seems to be the best service on the market. But sometimes it is difficult to distinguish between a good and an excellent offer. So why do our customers say that State to State Move can provide one of the best moving services in Texas? First of all, because we are a licensed and insured moving company. In addition, we do not outsource any of our moving services. That means we are responsible for your move from start to finish. We have our movers, customer support, and dispatch service.
There are certain things every responsible moving company, like us, should be able to provide:
great quality services
reliability
flexibility to adjust the service to each customer
experience
excellent customer care
punctuality
dedication
Experienced movers will be by your side
When thinking about a successful and positive moving experience, you think about trust. When you must pack and prepare to go long distances, you need a company you can rely on. There are plenty of things to prepare and papers to sign. We have been in the business for 20 years. Even though we are experienced, we believe there is always room for improvement. Our team is constantly learning and improving. We are continually developing new techniques to ensure a smooth moving experience for our customers. This has allowed us to become one of the best moving companies in the country.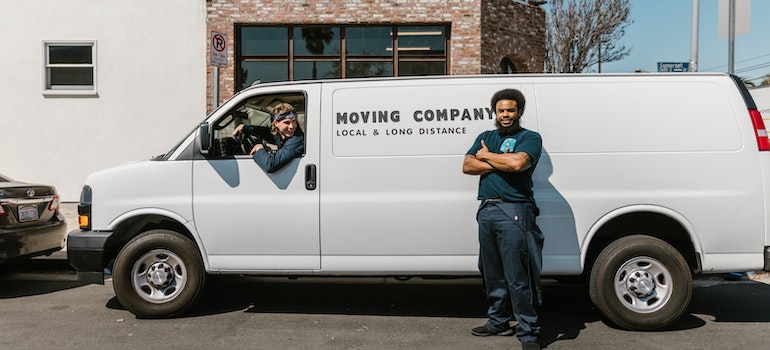 We care about our customers
State to State Move is a trustworthy professional moving company dedicated to fulfilling your moving needs from start to finish. Since you will need to move such a long way, you need a company that will take care of your belongings efficiently. Our main goal is to take your possessions from your old to your new home promptly and without any loss. Our reviews show that customer satisfaction is our top priority. Your opinion matters to us. This is why we always encourage our clients to leave a review at the end of the relocation. You are our number one priority, and we want you to have the best moving experience. 
Benefits of hiring dependable long distance movers Round Rock TX trusts
If you are still wondering what the benefits of hiring one of the best moving companies in Round Rock TX could be, here you can find all the necessary answers. One of the most important things when moving is to get a customized moving experience. That includes taking care of your relocation from the beginning.
Our moving representative will visit your home in person to inspect your belongings. This way, we will know exactly what sort of moving plan you need once we list your possessions. If you wish to know more about us, you also need to know that you will get a personalized moving plan. Finally, you will get a precise moving quote without additional hidden costs. Our team will make everything transparent for you.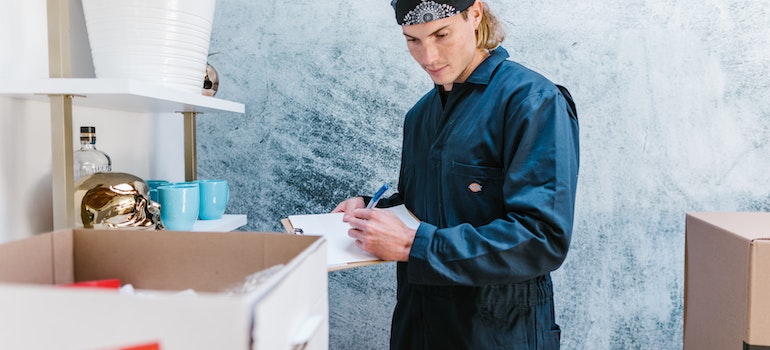 We can provide you with a variety of moving services
Once you decide to move, there will be many different things to organize and do. At this point, you will need a  moving company that you can count on for different moving requirements. Stet to State Move is the ally you need in order to secure a safe and smooth relocation. If you are a first-time mover and do not know what kind of moving services to ask for, our experienced staff will help you choose the ones that best fit your needs. There are many types of moving services that we can provide:
In addition, our team will be at your disposal to give you helpful tips and tricks regarding your relocation.
Save your time by opting for packing services
Packing is one of the most complex parts of every relocation. It is time and energy-consuming and can also cost a lot of money. Considering that you have little or no experience packing, professional packing services will come in handy. We have packing specialists who will take care of every item properly and safely. Packing your shoes and clothes is not hard. But when it comes to packing large and bulky items, it is best to let skilled packers deal with them. Our moving agents have a lot of experience in packing challenging items. They also have the equipment necessary for this task. Our team will arrive with suitable packing materials, so you don't have to worry about that nighter. We can do everything for you. Your only job is to relax and enjoy this moving adventure!
Enjoy the benefits of our storage facilities
Before moving to your new home, at some point, you may need to leave your old home and move either into your friend's home or a temporary home. In this case, you will need to set aside some of your belongings. In addition, bringing everything you possess into your new home is not a good idea. You may also have certain items you feel are hard to let go of. Luckily, there is no need to toss things away. Our moving company can offer you storage services as well. You do not have to waste your time looking for the proper storage unit. Instead, contact State to State Move and rent one of our spacious and safe units. We can offer climate-controlled storage units for belongings that need special storage conditions.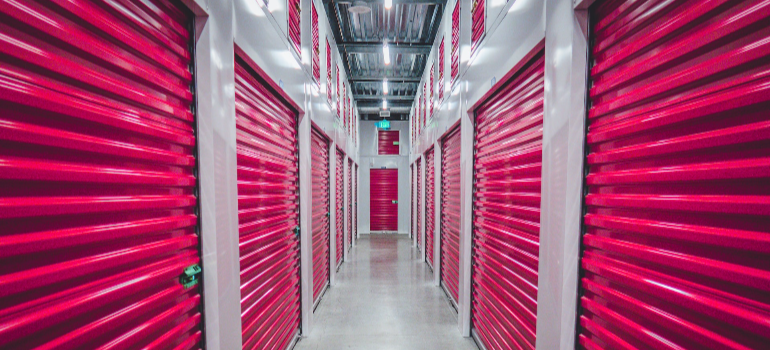 Need to move your business long-distance? Our team is here to help!
Moving a business is a serious matter that only seasoned professionals should be in charge of. We can provide a team of professional Round Rock TX long distance movers to help you relocate your business. Our movers will provide an outstanding moving service. We are highly aware of how important your business is. For this reason, apart from loading and unloading your items, we can provide both assembling and disassembling of your office furniture. Finally, we have all the necessary packing materials for packing your inventory. Another aspect you should not worry about is the transportation of your corporate belongings. We have modern trucks, which are regularly inspected. You can rest assured that your items will be safe with us no matter the distance of your move! 
Punctual relocation awaits you after hiring State to State Move
There are many different steps in the moving plan that everybody has to follow. A long distance move can last for some time. If some important step is missed, it can affect the whole procedure. For this reason, you need a company with an outstanding level of devotion. Our long distance movers in Round Rock TX, are dedicated to providing our customers with quality relocations every single time. One of the most important traits of reputable movers is punctuality. For this reason, we will strive to get your items to your new destination by the agreed date.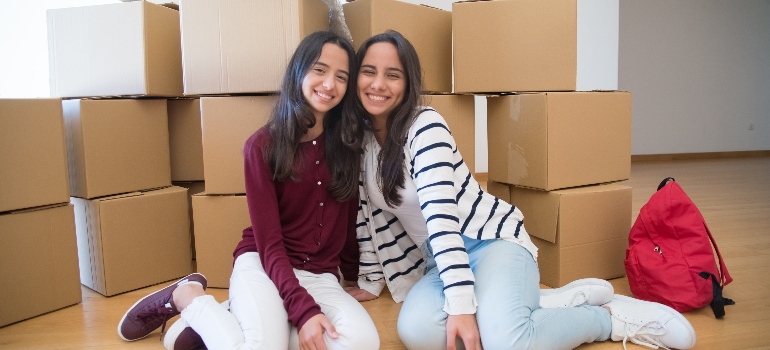 On top of this, you will always know where your items are. Your time is valuable, and we are not the ones to waste it. You can rely on us to deliver your items on time every time! If you want to learn more about our delivery process, feel free to contact us. A staff member will be more than glad to give you the necessary answers.
Our skilled professionals can move you anywhere you want
It is not always easy to find a reputable moving company. Reliable long distance movers in Round Rock TX should have a license to operate legally. Our moving company, State to State Move, possesses all the necessary permits. You can check the FMCSA website and determine this on your own. However, what also makes one company reliable are our satisfied customers. You should not stress out no matter where you are moving, as we cover many moving destinations. Some of the most common are:
Our prices are reasonable. Therefore, everyone can afford to have an excellent relocation. Before we provide you with a moving plan, we will give you a free moving quote. This way, you will get a total price breakdown, allowing you to know precisely what you are paying. Transparency is important to us. This is why there are no hidden costs. We are a company that you can genuinely trust! 
Round Rock offers a great quality of life
This city is known as one of the fastest-growing cities in Texas and the whole country! Many people move here due to the outstanding quality of life. One of the biggest benefits of living in Round Rock is affordable housing. The prices of houses and apartments are almost 60% cheaper than the national average. The median home value is around $172,000, while the national average is about $223,00. Finally, you can find plenty of job opportunities and focus on your carrier. Living here, you will be close to NASA.
For people with kids, this place has a lot to offer. There are many great educational options and things to do. The city is famous for being the Texas capital of sports. If you are one of those people who enjoy going to baseball games, this is the perfect place for you! One thing is sure, you will never be bored here!
Book your long distance movers in Round Rock TX today!
One of the best decisions you can make is to hire long distance movers Round Rock TX relies on. State to State Move will make sure to provide you with one of the best moving experiences. We have helped many people move seamlessly across the state, and we can do the same for you. Over the years, we have shown how trustworthy and reliable we are. You can entrust us with your move, whether it is big or small. You, our customers, are our number one priority. Seeing you with a smile on your face during and at the end of the move motivates us to keep providing people with superior moving services. Contact us today to get a free moving estimate, and look forward to one of the most exciting events in your life.