Moving from Houston to Boston
Free Moving Estimate
"*" indicates required fields
SAVE UP TO
60%
ON YOUR MOVE
Deciding to pack up all of your possessions and relocate from one state into another is a decision that's not easy to make. But once you do make it, you don't want to wait too long before seeking the necessary support. Feel free to contact State to State Move right away and allow yourself to experience all joys that come from working with a team that has your best interest in mind. After all, moving from Houston to Boston can be either easy or difficult – it all depends on you. By contacting our team, you would ensure that you experience a struggle-free relocation, which is the least that you deserve.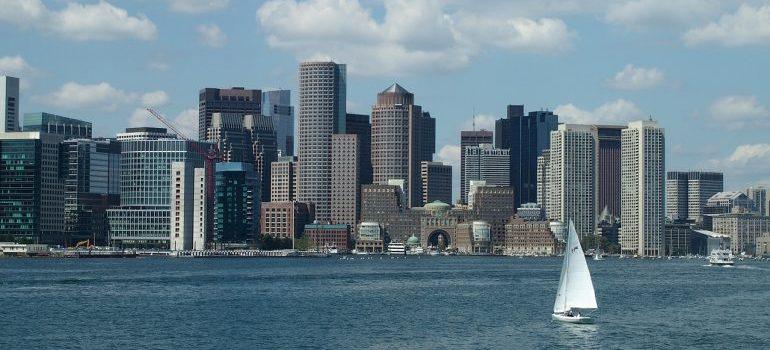 State to State Move is a licensed and insured moving professional
The entire prospect of relocation has never been more complicated and risky than it is today. Since the entire moving industry has experienced a boom, plenty of fraudulent moving companies have surfaced. If you have ever heard of a moving horror story, which we are sure you have, then you are probably terrified at the mere thought of moving to Boston from Houston. With State to State Move, you won't have to be worried about a thing. We are a licensed and insured moving professional that has all the necessary qualifications.
Our experienced moving teams have a lot of goals when it comes to your relocation. However, our main goal is for you to move quickly and safely. Therefore, you can count on our interstate and international movers to pay extra attention to your belongings. We consider our job to be a success only after we manage to relocate all of your belongings without any damage. You will be happy to know that we manage to provide our customers with a damage-free move in almost every event and circumstance.
Move your household or corporate items with our professional movers
What your relocation is going to look like depends on a lot of things, like the type of your relocation. However, whether you are relocating your household or business items, one thing remains the same – the fact that you need a good moving team. State to State Move will be more than happy to relocate your household items from Houston to Boston by providing you with residential movers you can trust. It's going to be the duty of our team to pick up your belongings from the property in Houston and ensure that they arrive all the way to Boston.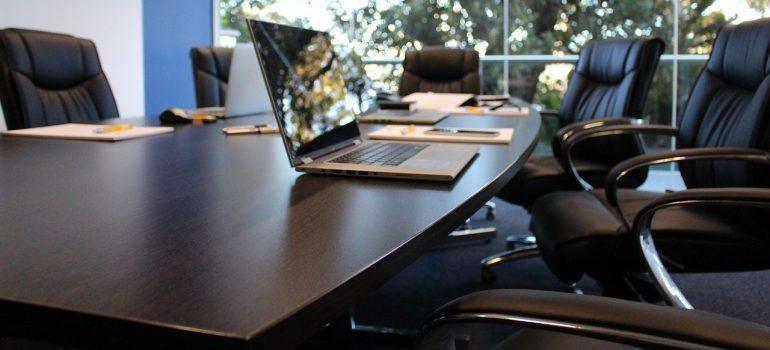 Likewise, our corporate movers will be the first ones in line when it comes to securing your corporate possessions for such a long transfer. Our experienced team has relocated all types of businesses, which is how we know that we can move most types of equipment and machines. Of course, we are always focused on creating an individual plan for your relocation. That way, you can enjoy all the benefits that come as a result of a move that is entirely adjusted to your situation. Such a move rarely fails and turns into a disaster.
We offer plenty of special services to choose from when moving from Houston to Boston
Many of our customers wish to have all the help available when relocating from Houston to Boston. Clearly, we understand and support your decision to seek plenty of moving assistance. After all, everything is easier once you have sufficient help by your side. Since we understand your needs, it was only logical to provide you with a range of interstate moving services that you can count on. Thus, we put special assistance options at your complete disposal, including the following teams and services:
The main reason why people stress during relocation is that they are experiencing trouble with a certain task. But once you have the help of our reliable team, there will be no reasons to stress about anything. Leave the most intricate moving tasks in the hands of our movers and let us worry about everything that comes with them. Catering to your most complex needs is our specialty, after all.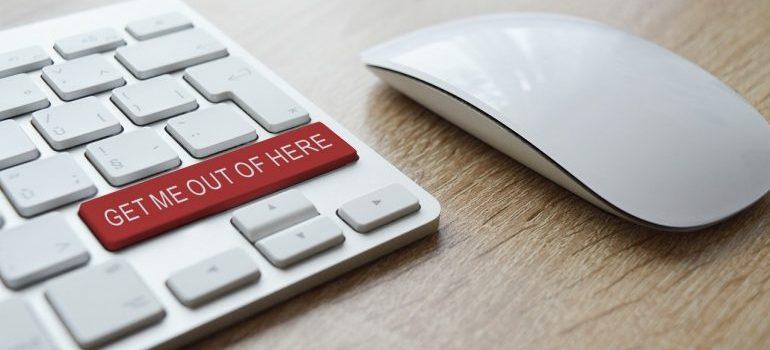 Our cost-effective prices make moving from Houston to Boston more enjoyable
It's safe to say that an interstate relocation is a process that could completely disrupt your finances. Any time you are moving to a different state or even city, you are bound to experience certain additional costs. We here at State to State Move have ensured that you don't experience financial ruin in order to afford the most basic and completely necessary moving assistance. Therefore, we have paid special attention to our prices, which are completely reasonable and affordable. Of course, we don't claim to be the cheapest company on the market, as we value the hard work our movers put into your relocation.
You can easily estimate whether we are the right company for you by requesting a free moving quote. You can either fill out the online form that you can find on our website, or you can give us a call for an over-the-phone estimate. Either way, we will strive to provide you with an accurate quote. That's going to be one of the many things we will gladly do for your relocation.
State to State Move is going to provide you with a move that you will remember
If you wish to make your move memorable, all you have to do is contact us today. State to State Move will gladly help you go through your upcoming relocation with ease. It will be our pleasure to provide you with the necessary assistance when moving from Houston to Boston. After all, we want you to relax and focus on the many good things that are to come. We will gladly take over your relocation.