Are you planning a family move? Investigating different cities you can call home? Have you considered San Antonio, Texas? The city has become quite popular recently, and many families move to San Antonio every year. There are many reasons for this – and this is what we are going to be looking into today! State to State Move wouldn't be the best moving company if we didn't offer you amazing transportation services – along with the moving preparation you need. So, to better prepare you for your family to move to San Antonio, we present the top reasons why you should consider moving here! Keep reading the article and you might just end up falling in love with the city in no time!
The housing market is one of the top reasons why families move to San Antonio
The first thing you will want to consider when moving to a city is whether you can buy or rent a place there. In recent years, the real estate market has suffered quite a bit – with many homes becoming unavailable for purchase to an average person. And while the rates keep climbing, you might be struggling to find the city that can give you an affordable home.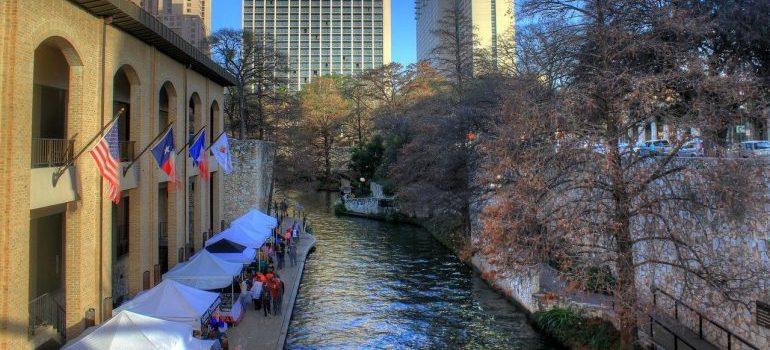 This city is San Antonio. Even in the best of neighborhoods in the city, you can still afford to buy a home. Of course, downtown is still off-limits for many prospective buyers, but other places are just as interesting – and even better for life! However, the downside is that this is changing very rapidly. The median home price has started following trends and getting some steam. Thus, in a couple of years, it can become hard to get your home here just like the rest of the country! So, ensure you call your interstate movers San Antonio on time!
But just to give you a more clear picture of how cheap San Antonio is – the median home price is $176,000. The difference between this and the national average is staggering 29 percent! What's more, more than 50% of the homes in San Antonio were listed under $200,000 – which is quite affordable in this economy! When it comes to the rest of the homes, the majority (44.9%) was under $500,000, while only less than 5% exceeded that high number. However, the prices rise – around 3% each year!
The cost of living is tolerable thanks to the lower income taxes
Another thing that might inspire families to move to San Antonio is the lower income taxes. As a matter of fact, there is no state income tax here! So, the cost of living dips slightly below the national average. This might prompt you to call your cross country movers Charlotte NC and start planning your relocation, but there is a catch!
Even though there are no state income taxes the sales and property taxes are higher to balance is out. Because of this, you will pay around 8.25% for sales tax, and 2% for property tax. However, if this seems like a lot, you should compare it to other, more "popular" states – like New York. The difference becomes staggering, and San Antonio looks cheap and affordable! Which, at the end of the day, it is – all things considered.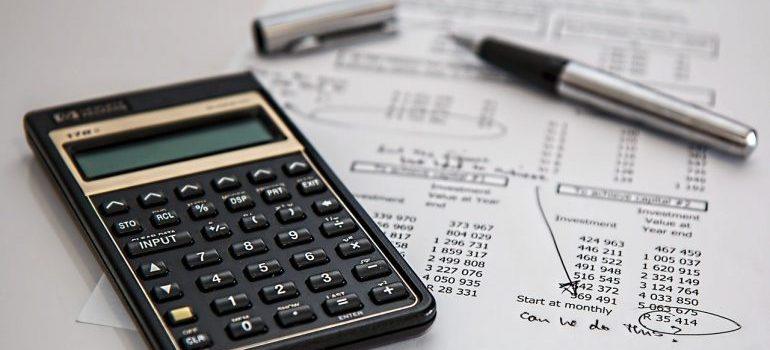 You might think, then, that moving to another Texas city might be a finer solution. However, San Antonio is cheaper than in other major cities. As a matter of fact, it is 13.3% cheaper than Dallas – although the median home cost is 22% more expensive. How do you create such a gap? Through housing, transportation, and utilities, which cost less. This is why so many families move to San Antonio!
What's more, you will easily be able to pay for this with your new job! If you are moving from North Carolina to Texas to find a job, you will probably find it in San Antonio. The unemployment rate here is below the national average – as well as Texas average. From 2016 to 2017, there were 30,000 more jobs added, which is more than other Texas cities. This makes San Antonio perfect for young professionals and families.
There are many opportunities for your kids in San Antonio
All of this is amazing, but one of the main reasons why families move to San Antonio is the opportunities for their kids. First, Northside ISD, the cit's premier school district, offers a Two-Way Dual Language Immersion program. Through it, your children will be able to get a bilingual and bicultural education in both Spanish and English. If you want something else, that will better fit your needs – then there are also many private institutions and school districts on the outskirts of the city.
When it comes to higher education, you will be very happy as well. There are 29 universities and colleges in the city! This makes the population of over 100,000 students per year hardly surprising. Some of the most famous universities here are the University of Texas at San Antonie and Texas A&M University-San Antonio.
What's more, living in San Antonio, Texas can be quite relaxing. As a big metro area, there is something for everyone to enjoy here! There are amusement parks and the San Antonio Zoo for a family day, as well as LEGOLAND Discovery Center. If you love nature, then the beautiful parks will leave you breathless! Sports fans can enjoy themselves too, with many great teams to cheer for!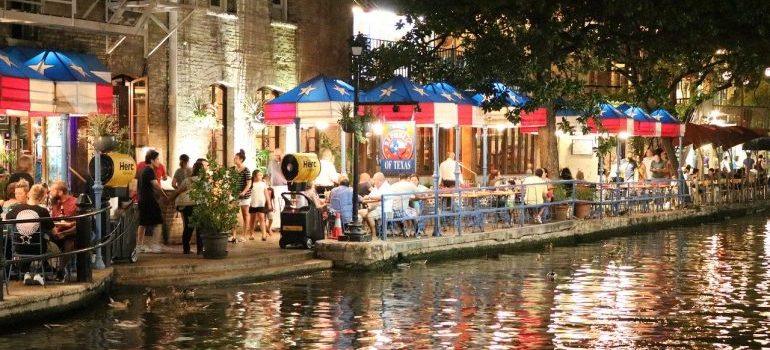 Many families move to San Antonio because of so many things to do outdoors all around the year. Brackenridge Park, for example, boasts 350 acres of land, and a history spanning the whole of the 20th century! You can also go to the very heart of the city – The San Antonio River. There, take a stroll down the 30-mile river walk. There are many outdoor activities and some amazing diners to try out and enjoy your first week in the city!