The end of the year is near, bringing new year resolutions. We are all in a hurry to analyze years behind and improve many aspects of our lives. Many people worldwide believe that the beginning of the new year could bring positive vibes into their lives. For this reason, many people will take huge steps, such as moving home and diving into a new chapter. Stay with us if you are among them and consider leaving your current state. Today we'll list the top USA states to move to in 2023 and help you decide where to move with State to State Move. With our interstate moving guide, you'll choose your ideal state and relocate smoothly. Whether you live in Texas or another state, we will remind you why you should pick a certain state. Let's discover your best options!
North Carolina is one of the top USA states to move to in 2023
In case you're living in Texas, the fact that you should cross over 1,208 miles to get to North Carolina can be disturbing. But if you want to change your life and this state is ideal for you, don't be afraid to opt for this long journey. After moving from Texas to North Carolina with our reputable movers, expect to enjoy all four seasons. Despite different seasons, North Carolina has an average of 213 sunny days per year. With warm weather and mild winters, North Carolina is one of the most desirable states in the country. Besides, North Carolina has a diverse geography, welcoming residents, and a thriving job market. All these things make this state one of the best destinations in the nation, not only for young professionals and growing families but also for retirees. Regardless of your age, this could be your dream state.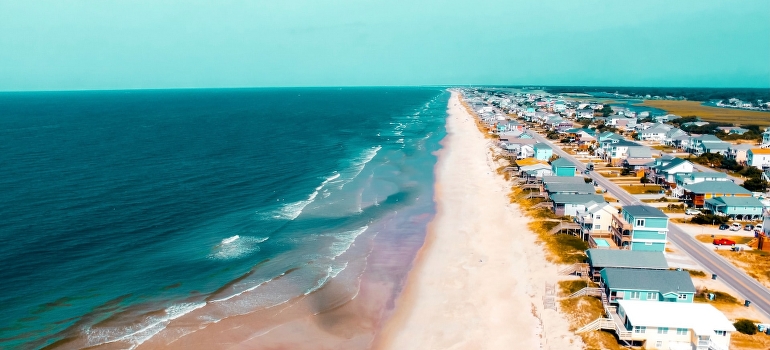 If you need to cut down your costs, you should not hesitate to move to North Carolina. The cost of living here is lower than the national average, and it's not hard to find an affordable home. Since this state has a diverse real estate market, it is a phenomenal place for first-home buyers. All parents should know that North Carolina has top-notch schools and colleges. If mentioned facts help you to decide, start your home search. You will not make a mistake. North Carolina is one of the finest USA states to move to in 2023.
Maryland is one of the best states to move to in 2023
Although you will need to cross over 1,503 miles from Texas to Maryland, it is worth it. Did you know that Maryland is one of the wealthiest states in the country? This state has a very strong economy due to many factors. Living in Maryland also means being near many big cities in the country. Maryland is well known for its booming job market, beautiful outdoors and parks, top-quality healthcare facilities, and tasty seafood. Whether you like living near farmlands, cities, beaches, or mountains, you should consider moving from Texas to Maryland with our moving specialists. All job seekers should know that unemployment rates in Maryland are lower than the national average. Although you will not struggle to find a job, you should expect higher living costs.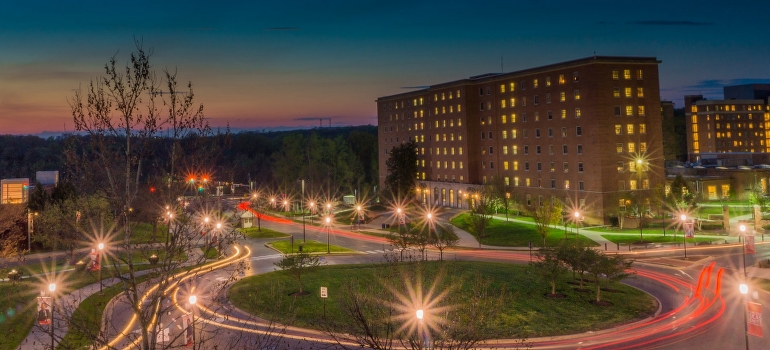 Are you wondering how the weather is in the state of Maryland? Although the winters are windy, cold, and snowy, summers in Maryland are warm and humid. Living in this state means you can choose different recreational options and many outdoor activities. Maryland is close to the Atlantic Ocean and home to many magnificent towns. Also, this state is next to Washington DC and less expensive to live in. Maryland's school system is one of the best in the country. Since the state has an abundance of colleges and excellent schools, it is an ideal choice for many families. It also has a rich history and culture, a lot of museums, and other exciting places to visit.
Tennessee is an ideal state to live in
If you are wondering why Tennessee has had one of the country's highest state population growth rates in the last ten years, this is an excellent place to find the answers. First and foremost, this state has a strong economy and offers many job opportunities. Secondly, you can also count on lower living costs and low taxes. Many people are moving from Texas to Tennessee with our help to improve their financial situation. Tennessee has all four seasons with mild winters. This state is great for professionals, singles, families, and seniors. Here you can choose between many excellent cities and find an ideal one. Maryland is famous for its tasty food, great music scene, and numerous festivals, fairs, and events all year round. Come to Maryland if you like boating, swimming, fishing, hiking, camping, or visiting historical landmarks.
To get to Tennessee from Texas, you will need to cross more than 916 miles. But we firmly believe you will not regret your effort once you settle in Tennessee. Although this state doesn't have such an amazing transporting system, you can count on an excellent healthcare system. It also has high-quality schools at all levels. Whether a senior or a parent, you should consider Tennessee as one of the prime USA states to move to in 2023. Maybe after relocation, you will want to stay in this state forever.
Georgia is a phenomenal
Georgia might be your ideal choice if you are looking for a state with low crime rates and affordable housing. This state has the largest film industry in the nation, and for this reason, Atlanta is called the 'Hollywood of the South'. Before moving from Texas to Georgia with our moving assistance, you should know Georgia is hot and humid. There are no snowy and cold winters in Georgia, which is one of the reasons why seniors come to live here. This state has many beautiful beaches and mountains ideal for scenic hikes. Also, here you can find excellent schools and colleges. Georgians are famous for their friendliness and hospitality. This is one of the reasons why Georgia is one of the leading USA states to move to in 2023.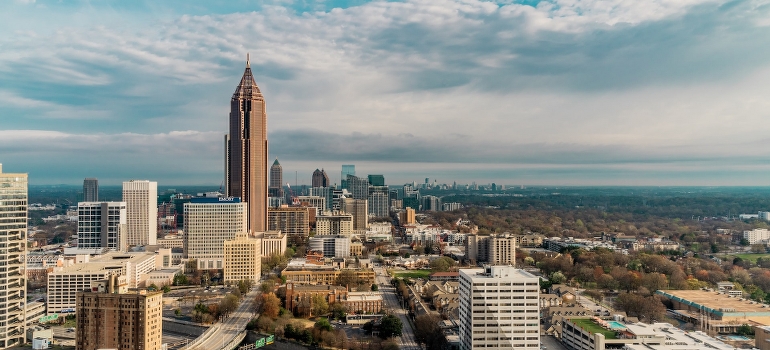 Undeniably, moving to Georgia to get hired is a wise step. There are plenty of diverse fields to find a job in. For excellent job chances, it is attractive to many pilots, economists, managers, teachers, multimedia artists, etc. Some of the largest industries in Georgia are:
Energy
Automotive
Film Production
Agriculture
Tourism
Opt for moving to Massachusetts in 2023
Although moving from Texas means your belongings will need to cross over 1,719 miles to Massachusetts, there are many reasons why this is not a mistake. Massachusetts is a magnificent state with beautiful beaches and breathtaking scenery. Don't look any further if you're looking for a place with fresh seafood and a state big on sports. Also, this state is famous for the world's top universities and colleges, such as Harvard University, Massachusetts Institute of Technology, and Boston College. In this state, you can expect all four seasons with hot summers, stunningly colorful autumns, and freezing and snowy winters. If you are unsure where to look for a home in Massachusetts, check Boston's surrounding areas. You will never get bored in Boston. It is a fantastic city with a top location!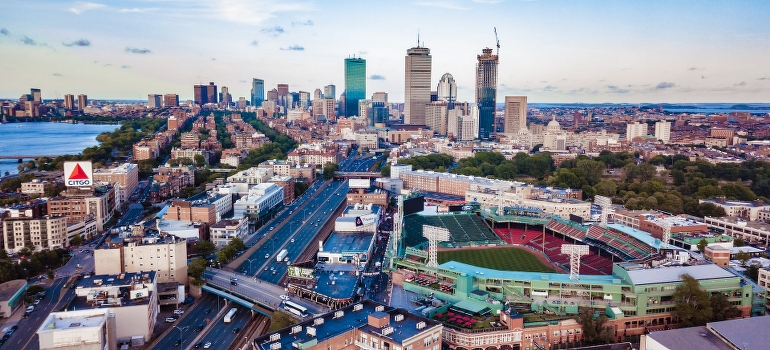 If you are planning on moving from Texas to Boston with a professional moving company, get ready to enjoy every moment after the move. This city is a cultural hub, a paradise for history lovers, art fanatics, and music fans. Boston offers endless job opportunities, and you can expect high incomes once you find a job in your field. Public transportation in this city is excellent. It is convenient to get around fastly. Boston is one of the safest places to live in the country, ideal for young people, professionals, and families. In addition, it has diverse neighborhoods suitable for all types of preferences.
Washington DC is still one of the finest USA states to move to in 2023
DC is phenomenal if you prefer museums, monuments, and architecture over beaches and nightclubs. Undeniable, Washington DC is well-known for its excellent quality of life and extremely high walkability rate. It has numerous fantastic hiking and biking trails, beautiful green scenery, and numerous parks. Moving from Texas to DC is a good decision if you like spending a lot of time outdoors. This state has one of the highest-paying job markets in the country. It is known for its strong local economy powered by the private sector and the government. Although it has an excellent public transport system, it is a paradise for walkers and bikers.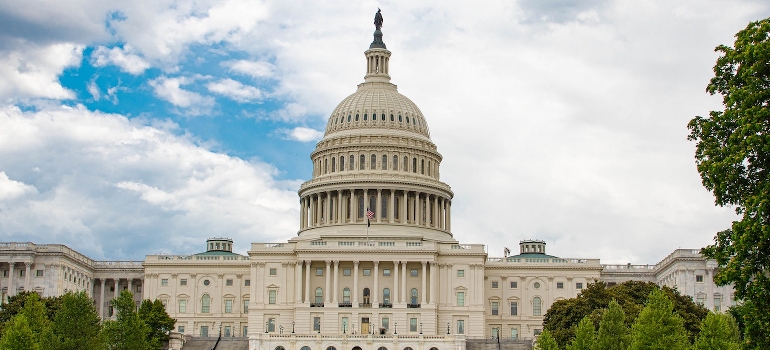 Although DC has high living costs, it is the millennials' hub due to an excellent job market. This is a paradise for history and culture lovers and ideal for those looking for diversity. DC is one of the safest places to live, whether you are coming as a single or with a family. All in all, one of the top USA states to move to in 2023.
New Jersey might be an outstanding choice for you
Why should you cross over 1,660 miles from Texas to New Jersey? Many statistics say New Jersey is ranked as the second-top state to live in the country. This is one of the reasons why so many people are moving from Texas to New Jersey. Some vital factors that attract newcomers are affordable costs of living, plenty of job opportunities, quality of education, and safety. New Jersey's schooling system is second-best in the nation since the state has many top-notch colleges and schools. This state is home to many magnificent towns suitable for raising families. This state has excellent food, great shopping, and a reliable public transport system. Unluckily, the weather can be extreme in NJ, with too hot summers and too cold winters. If you like beaches, New Jersey is a good choice.
Florida offers a unique lifestyle experience
Florida is the right state for you if you want to live near some of the most beautiful beaches. This state is home to many top-rated beaches in the nation. Florida has 1,350 miles of coastline bordering the Gulf of Mexico and the Atlantic Ocean. Florida is also known as Sunshine State due to the sunshine all year. Once you come to live here, you can forget about the snow and cold winters. Like swimming, sailing, diving, yachting, or water sports on the beach all day? Just come and enjoy!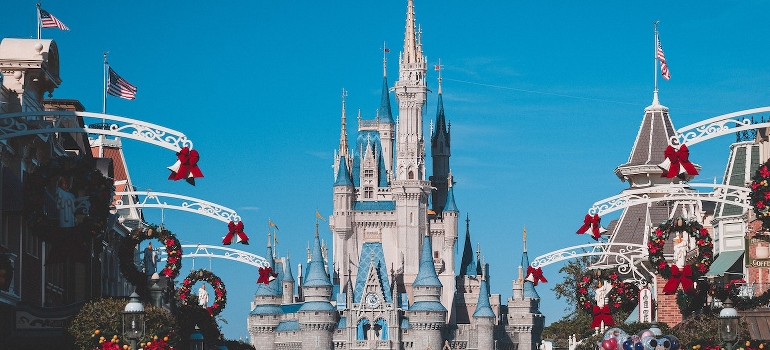 Aside from beaches, greenery, and natural beauties, this state has no income taxes. Many believe this is a crucial reason you should consider moving from Texas to Florida. Also, you can count on the diverse housing market in Florida and easily find an affordable home at a fair price. Besides, Florida has a strong economy and excellent job market, regardless of your age and profession. Florida is famous for tasty food, remarkable nightlife, and entertainment for all generations. Great news for all parents and future parents, this state is home to top-quality schools. Florida is one of the top USA states to move to in 2023. Whether you are a professional, senior, student, or family person, you will enjoy exploring Florida's beauty.