Houston is the 4th largest city in the United States. The city is rapidly growing and there are many reasons for that. It is a very vibrant city and a hub of cultural, ethnic, and career diversity. More and more people are moving to Houston because it has become a great place to live, and it keeps getting better. And that is why you are easily going to be able to find experienced and reliable state to state moving companies that are going to help you relocate to this charming city. There are many reasons why you should move to Houston. Here are just some of them!
The warm weather in Houston is perfect for outdoor activities!
It rarely snows. And if you hate cold weather you are going to love Houston. Here is one fact to keep in mind, it snowed only 38 times since it started being recorded back in 1895. And the climate in Houston classifies as Humid subtropical, with tropical influences. August is usually the warmest month with around 99 °F. While January is coldest at 60 °F. It can get very hot and humid and that is something you should keep in mind before deciding to move with the long distance movers Houston TX. But if you like that kind of weather then you will enjoy it. But keep in mind that it's a city in which Air Conditioning is a must since it's hot and humid. So, make sure that you install one once you relocate here.
Since the weather is nice you will be able to spend a lot of time outdoors. While Houston is one of the biggest cities in the United States, it still has a lot of green open spaces. In fact, it has more than 50,000 acres of parks. And if you like spending time outdoors you are going to enjoy living in Houston. There are many fun outdoor activities you can do, from running, cycling, rock climbing, and many other sports. You can also go for a nice picnic with the family to one of the many beautiful and well-maintained parks.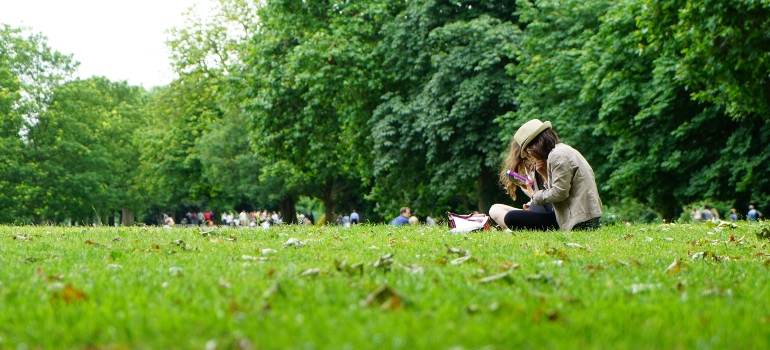 The Astrodome – the first air-conditioned indoor stadium in the world
If you are a big fan of sports, you have probably heard about this one. The Astrodome is considered a masterpiece of architectural achievement. It is famous for being the world's first multi-purpose domed sports stadium. And doesn't matter how expensive and old it gets, people consider it a wonder to behold. It was home to the Houston Astros for over three decades, the reason for which is a historical place more than just a building. Many buildings in the nation don't have the same luck, despite treasuring a great deal of history, they are still torn down. While it sits abandoned, for now, there is hope that it will be put to use again. And it is still a major landmark of Houston.
Whichever kind of sport you enjoy the most, Houston has a team for them. Because Houston has always had a very rich sporting culture, and it only gets better and better. From Houston Rockets for basketball to Houston Astros for baseball. Then there are Houston Texans if you like football, and who doesn't like football, let's be honest. You can always find a game to go to and enjoy, and it's one of the great things about Houston. And you can also do things like go running in Memorial Park. Or you can go sailing on Clear Lake and Galveston Bay. Then there are a lot of other not so popular but still amazing sports available, for example, Houston has almost a dozen fencing clubs. You will never run out of sports events to attend and enjoy, or even participate in if you like.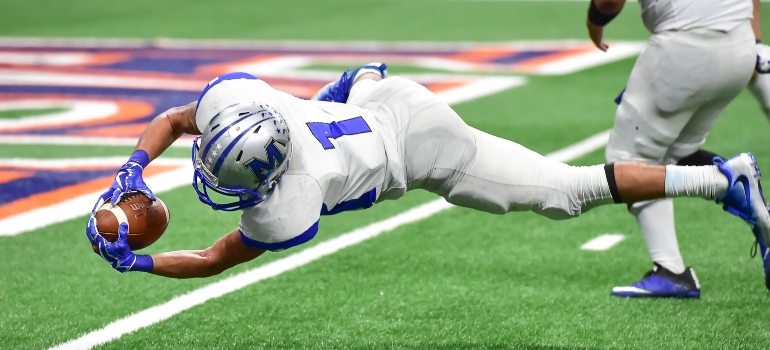 Get ready to argue about barbecue after moving to Houston
Arguing over which barbecue place is best, is a standard conversation in Houston. As everyone knows, Texas is home to one of the best barbecue places. Houston is famous across the whole United States for its barbecue. And whether you like it or not, you will find yourself starting to love it once you relocate to Houston and try some of the best barbecues there are. It is one of the biggest traits of the Texas lifestyle. Some of the famous BBQs are bottled beer and beef brisket. But there are many more, and you can have a lot of fun trying them out and finding your favorite.
One of the biggest reasons people relocate to Houston is the education
Many people look primarily at the quality of education before considering moving to a new place. Here that's no problem. In the education department, Houston gets an A rating. After you graduate Highschool, you have two high-quality universities to choose from. The University of Houston, which is ranked among the most beautiful campuses in the country, and Rice University. These are just some of the local ones, but these are some great educational places to go to. And this is one of the biggest reasons why people move from a small town to a city like Houston. You are going to get a much better education for your children, and they will have more options for hobbies and activities too. Which is also important for their development.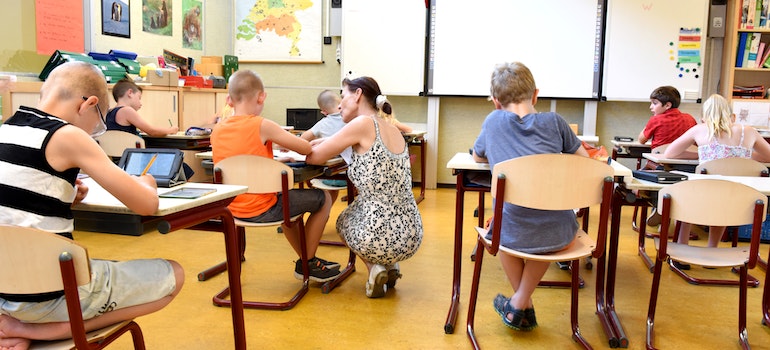 The Houston tunnel system
This is something that a lot of people are not even aware of before they visit or move to Houston. But 20 feet beneath the streets of downtown Houston exists a network of tunnels and pathways that make up the Houston tunnel system. Like the above-ground portion of the city, the Houston tunnel system is filled with restaurants, shopping venues, and things like that. It also expands on the surface level of the city with an elevated skywalk. It is a very interesting place to explore. And while one of the interstate moving companies Texas is taking care of your move you can go and get acquainted with the city, and that includes the tunnel system.
This is a diverse city
Did you know that Houston, TX is one of the most diverse cities in America? Therefore, if that is something that you value and care about, you will enjoy living in Houston. And it certainly has a lot of benefits. From cultural diversity to restaurants with all kinds of amazing food for you to enjoy. And the fact that you will be surrounded by different people with different ideas and ways to look at the world will help you grow as a person too.
With so much diversity come a lot of shopping options too. From high-end stores to thrift shops and everything in between. You can find all kinds of clothes, jewelry, furniture, and anything else you like. Therefore, if you enjoy going shopping you will enjoy living in Houston. Just be careful with your spending, it can be easy to get carried away with such an abundance of options. Especially if you go shopping after moving to Houston with the residential movers TX since moving home can be costly too.
After you move to Houston you are going to have a lot of job opportunities
Because a lot of Fortune 500 companies are located in Houston, it is a great place to find a high-paying job. A lot of people are moving to Texas in general because of so many job opportunities, and most of them end up in Houston. You can easily find a job in a variety of different fields, from aerospace to IT, STEM fields, healthcare, and many others. So, you won't have to worry about finding a job after you relocate to Houston. There are many options for everyone.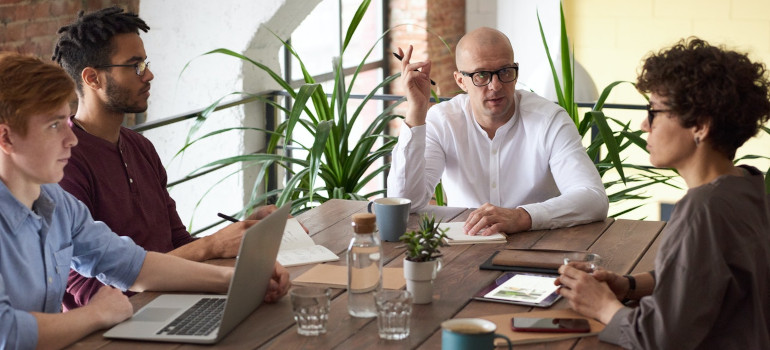 One of the largest medical centers in the world is located here
Houston is serious about its medical healthcare industry. If you doubt this, consider the fact that they have the world's largest Medical Center. The Texas Medical Center was originally established in 1945. It's one of the most complex medical centers in the world and all of its components are non-profit. They're only looking to provide medical technology and treatment for future generations. That's really amazing. We could say that Houston is one of the best places to get sick, so if you're like an old coal miner who retired already from Kentucky or West Virginia, you might want to pack up and move to Houston.
There is no income tax
Texas is one of the nine states which have no income tax, together with Florida, Tennessee, Nevada, and others. And that is one of the main reasons why people move here with the interstate movers in Houston. It is a great place to start your career. And you can easily get a well-paid job due to not having to pay no income taxes. But due to this property tax rates in Texas can be high, and that is something you should keep in mind.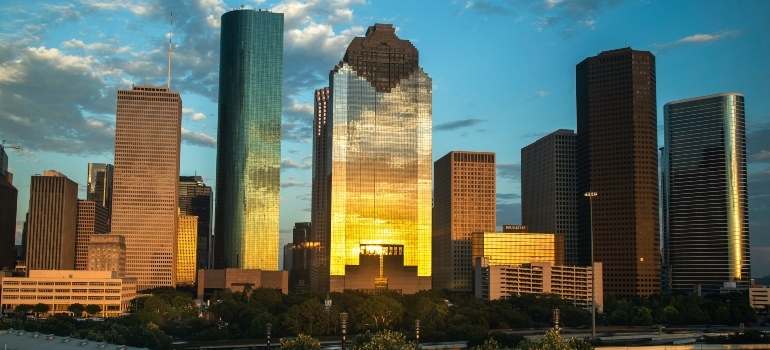 Houston has an affordable cost of living
If you are moving to Houston on a budget, you will be happy to know that the cost of living is reasonable. Despite being quite a big city, it has surprisingly good prices for most things. For example, rent prices are 33.59 higher in Austin when we compare it to Houston, while groceries are 7.20% cheaper in Houston and restaurant prices are 2.18% lower. While if we compare it to other cities of the same size, Houston is extremely cheaper. So, you won't have to worry that much about the cost of living after you relocate to Houston. You are likely going to be able to save a lot of money.
Housing costs are low compared to other major cities in the United States. They were low before the hurricane and are even lower now. The median home price is 26% lower than the national average and it's actually 59% lower than all other major cities in the United States. The average home price is about 137 thousand dollars. Again, this is a strikingly low price when considering the housing cost in cities like New York, Manhattan, etc. With so many great neighborhoods you are bound to find one that suits your needs, whether you are looking where to start a family or are looking for Houston neighborhoods to enjoy as a senior. Just make sure that you research to find a neighborhood that you like, and which is close to your job. Here are some of the neighborhoods worth checking out:
Uptown
Montrose
Midtown
River Oaks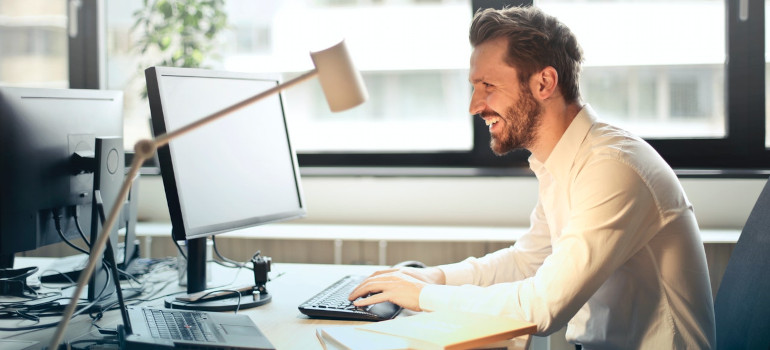 Are you ready to move to Houston?
There is no doubt that Houston is a great place to live. You have jobs, good medical care, great education, and relatively low housing costs. And a lot of entertainment options, from theater to all kinds of sports. And you have a lot of options for yourself too if you want to do some sports or just go and exercise. Therefore, wait no more, pack up and move to Houston. You are making a great decision by relocating to one of the best cities in Texas!