Miami is a major commercial hub, not only for the state of Florida but for the whole country. It is a thriving international business community, and it has been for decades now. No wonder why you've decided on moving to Miami for a job. Nonetheless, not everything is quite like it is represented in the media or the movies. So, here's what you can expect as a newcomer in Miami.
Things to know before moving to Miami for a job
A job search in Miami is neither very simple nor particularly difficult. Miami is a popular relocation destination. Thus excellent employment is highly sought after even if the job market is not as competitive as it is in Los Angeles or New York. The best job prospects might be found in certain fields like travel and logistics. Expats in Miami might be advised to investigate the possibility of an internal move within their company since the city is home to a number of multinational corporations. If this is the case for you too and you don't know quite what to expect, then this article is for you. We at State to State Move are always here to help you out.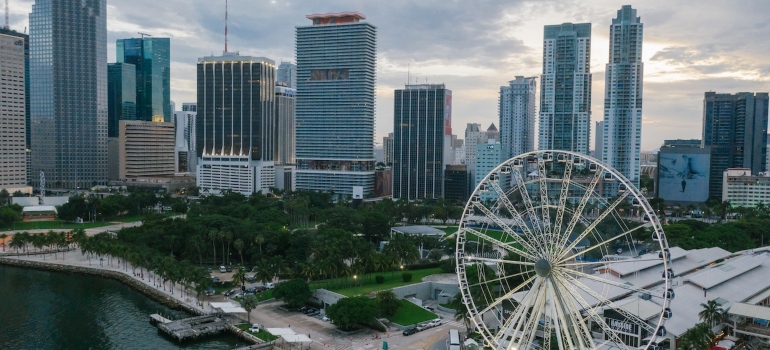 Living costs in Miami are cheaper than most cities of the same size
If you are moving from Texas to Florida, you may be spending a little more in Miami, but if you were living in cities like New York or LA, and you're now moving to Miami for a job, your wallet will be thankful to you. It's hardly a stretch to argue that the cost of living is low in Miami, especially for middle-class families. Food, housing, vehicle rentals, and so on may all be had at reasonable costs. Simply said, there are always going to be expenses, thus it's in everyone's best interest to keep prices low. So a move to Miami might be a wise decision as well.
However, there are certain upscale locations where the "rich people" choose to settle down. This is because many wealthy individuals choose to make their homes in these areas, driving up the cost of living for everyone else. You may want to do some research on safe, low-cost neighborhoods in Miami before making the move there. If you need help with your move, as always, cross country movers Miami has to offer are here for you.
You may want to brush up on your Spanish
It's not required, but it would help if you could pick up a few phrases and words in Spanish. Most people in Miami speak Spanish, so learning the language can help you blend in quickly. It'll come in handy if you find yourself in a position where you can't follow the conversation. You needn't master the language entirely yet knowing even a little Spanish can help you blend in better with the rhythms of Miami.
There are tons of tourists
Many people's impressions of Miami are shaped by media portrayals. Because of their growing fascination with the city, they decide to take a sightseeing trip there. It's common knowledge that the attractiveness of Miami is a major factor in the city's popularity as a honeymoon destination. Travelers flock to the city of Miami for renowned food and beverages, as well as the city's beautiful beaches and lively nightlife. Tourists are not popular with the locals since their presence increases traffic congestion. We are guessing you won't like the crowds as well.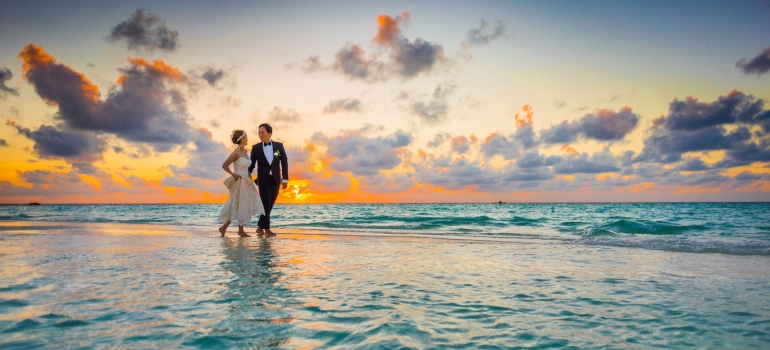 You won't like the traffic
The city of Miami has grown larger as a result of the attention that visitors have been paying to it. As more and more people want to get where they're going, traffic has become a major concern. Because of the heat and the annoyance of being stopped in traffic, Miami residents often carry cool beer as they go about their day. The residents of Miami have a toolbox full of strategies for coping with life's unavoidable annoyances. You'll learn them at your own pace as well.
The majority of shops don't open until quite late
It's quite difficult to find a restaurant open for business at 6:00 am when most people in other places are looking for breakfast. This is because the businesses have realized how difficult it is to eat out early because of the city's residents' propensity for staying out late and sleeping in. So if you should always keep a steady supply of breakfast food staples in the house if you're a morning person. At the same time, some locals have adjusted their eating schedules to accommodate the late nightlife of Miami. If you think this lifestyle will fit you, then start looking for interstate moving companies Florida right away.
Extreme weather conditions
The weather in Miami is another one of the many challenges people in Miami face. Even if you like the heat and humidity, you may not appreciate the constant threat of flooding in Miami. There has been discussion of making the city more flood- and sea-level rise-resistant, but in the meanwhile, inhabitants face a very real threat of floods. In order to save money on your homeowner's insurance, it is a good idea to find out whether the house you wish to purchase is located in a floodplain.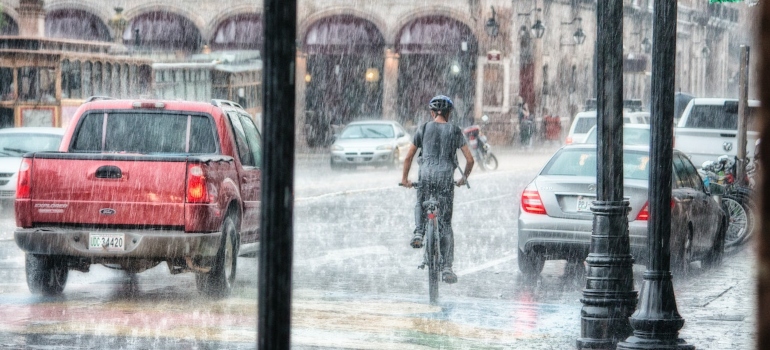 You also might run into some bugs. Do you know what a Palmetto bug looks like? Assuming you make Miami your permanent residence, yes, Miami is home to all kinds of creepy crawlies and reptiles. Your ideal roommate or companion would be someone who can handle pest control if you have a severe aversion to insects. It is unrealistic to expect a bug-free home in Miami at any time of the year.
Beaches are a little further away from the residential areas
The beaches that attract so many visitors and new residents to Miami are located in an industrial zone, distant from the city's actual neighborhoods. Except, of course, you can afford more upscale accommodations in neighborhoods immediately next to the shore. So if you are moving to Miami for a job, you may only go to the beach once every two months. Finding a parking spot at the beach is always a challenge, even if you don't have to go far to get there. So, add at least 35 minutes when you're planning your trip to the beach.