There's a certain allure to the Lone Star State that's impossible to deny. But where exactly should unattached folks looking for love set their roots? Long distance moving companies know well the dynamic social scene, diverse culture, and exciting lifestyle are what defines the top Texas cities for singles. In this blog post, we will spotlight these cities, highlighting what makes each of them unique. We'll consider factors such as population demographics, nightlife, job opportunities, and community spirit. By the end, you'll have a clear picture of the best places in Texas to begin your next chapter!
Texas metropolises: Single and ready to mingle
Texas offers an array of lively cities that cater exceptionally well to the unattached. From lively music scenes to rich cultural experiences, these locales provide abundant opportunities for social interaction and potential romance. The best interstate moving companies Texas offers often see a significant demand for these cities, making them hotspots for those looking to enjoy their single status. Here's a roundup:
Austin: Known for its electrifying live music and bustling nightlife.
Houston: Diverse and energetic, offers a cosmopolitan lifestyle.
Dallas: Famous for its thriving job market and upscale living.
San Antonio: Blends history with contemporary attractions.
Fort Worth: Celebrated for its blend of cowboy culture and modern amenities.
Plano: A serene city with a small-town charm and impressive job opportunities.
Corpus Christi: Coastal living with a laid-back vibe.
El Paso: A warm community spirit and a zesty cultural mix.
Arlington: Sports-centric city with an active social scene.
Irving: Offers a mix of career opportunities and cultural experiences.
Each city presents unique attributes that enhance the life of the unattached, making Texas a fantastic destination for solo people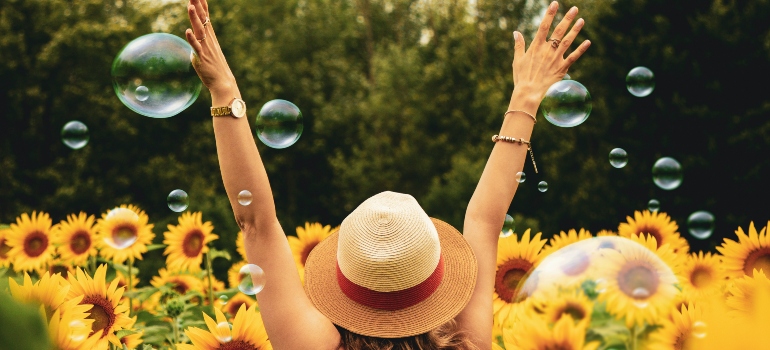 Austin: live music capital meets singles' paradise
In the heart of Texas, Austin stands as a beacon for individuals who crave a dynamic lifestyle bursting with cultural vibrancy, energetic social scenes, and an abundance of outdoor pursuits. Known as the Live Music Capital of the World, Austin is where the love of arts and nature converge, promising an exhilarating living experience. Let's delve deeper into what makes this city a haven for those flying solo.
The thriving live music scene
Austin isn't just the capital of Texas; it's the live music capital of the world. With countless venues scattered across the city, it offers music aficionados endless opportunities to soak in vibrant rhythms and melodies. Places like The Continental Club, a legendary South Congress hotspot, deliver unforgettable performances ranging from rockabilly to country. Moreover, Austin City Limits, a music program, and annual festival, presents a rich array of genres, attracting local and international talents alike. Indeed, it's no surprise that long distance movers Austin has at its disposal are busy with newcomers eager to immerse themselves in this rhythmic bliss.
6th street: the social hub
But Austin's allure extends beyond its music. The city's social scene is equally riveting, with 6th Street being a focal point for nightlife enthusiasts. Known as the Bourbon Street of Texas, 6th Street brims with lively bars, enticing clubs, and delightful restaurants. Weekends see streets bustling with people enjoying live performances, dancing, or savoring world-class Tex-Mex. The energy here is contagious, creating a perfect playground for solo people to meet, mingle, and make lasting connections.
Outdoor charm: nature's meeting place
For singles preferring tranquility over hustle and bustle, Austin does not disappoint. The city is abundant in outdoor recreational spots, offering natural beauty as a backdrop for connection. Lady Bird Lake, snaking through downtown, provides an idyllic setting for kayaking or paddle boarding. Further, Zilker Park, a 351-acre haven in the heart of the city, is a hotspot for outdoor enthusiasts. Here, individuals can join in group activities, from hiking trails to open-air concerts. It's also home to the Austin City Limits Music Festival, weaving the city's music and outdoor charms together.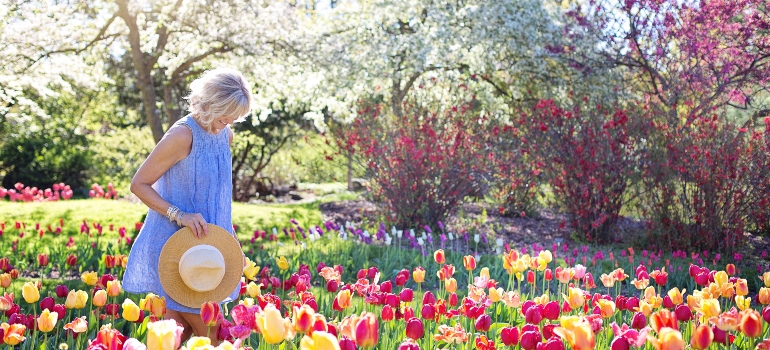 Despite the active lifestyle, Austin is surprisingly affordable, especially when considering the Austin vs. Houston costs of living. The city provides excellent value for money, offering an unrivaled combination of cultural vibrancy, social opportunities, and natural beauty. Whether you're a music lover, a social butterfly, or an outdoor enthusiast, Austin emerges as a singles' paradise. It's not just a place to live—it's a place to truly come alive.
Houston: embracing diversity and career opportunities in singles' hotspots
Houston, the most populous city in Texas, offers an irresistible mix of rich cultural diversity, thriving career opportunities, and a bustling social scene. Its distinctive character draws a steady influx of solo people, making it a captivating place to be unattached. Let's explore why long distance movers Houston residents love know this is one of the top Texas cities for singles.
Cultural tapestry: a diverse dating scene
Houston's cultural diversity creates a dynamic dating scene for the unattached. The city hosts a kaleidoscope of events and festivals year-round, each echoing the rich tapestry of cultures present. A standout is the Houston Livestock Show and Rodeo, an annual event that celebrates the state's deep-rooted cowboy culture while offering lively entertainment. This diversity not only brings color to the dating scene but also ensures a wide range of interests and backgrounds, enriching connections among individuals.
Thriving job market: the professional allure
Houston is a powerhouse of career opportunities, making it a magnet for ambitious people and young professionals. The city's economic landscape is multifaceted, with energy, healthcare, and technology sectors taking the lead.
The energy sector, Houston's historical cornerstone, continues to be a significant employer. It hosts numerous multinational energy corporations, including Exxon Mobil and Shell. Their presence translates to numerous high-paying job opportunities and career progression routes for those in the field. Houston's Texas Medical Center is the largest medical complex globally, employing over 106,000 people. It offers rewarding healthcare careers and fosters innovation in medical technology. The technology sector in Houston is on the rise, with a growing presence of tech startups and giants like HP and Microsoft. This growth has spurred an increasing demand for tech-savvy professionals, adding to the city's appeal for young, tech-oriented individuals.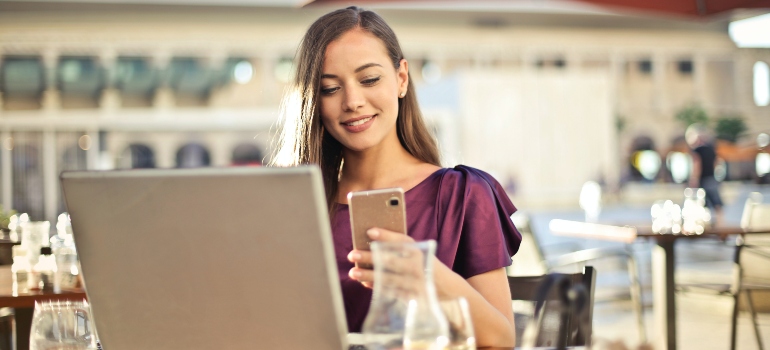 The thriving job market in Houston ensures promising career trajectories and financial stability, a significant consideration for those starting their solo journey. The city's dynamic professional scene attracts an energetic workforce, adding vitality to its community and solidifying its place as a prime destination for singles.
Social hotspots: the buzz of Midtown and Montrose
The vibrancy of Houston's social scene is epitomized in neighborhoods like Midtown and Montrose. Midtown, adjacent to downtown Houston, is a social magnet filled with trendy restaurants, colorful bars, and thriving nightclubs. Its lively atmosphere is ideal for people looking to mingle in an energetic setting. Montrose, on the other hand, offers a bohemian charm. The neighborhood boasts a diverse mix of hip bars and gourmet eateries, making it a trendy hotspot for singles. It's an eclectic mix of old and new, offering something for every taste.
In Houston, individuals can enjoy a vivid social scene, pursue their career aspirations, and immerse themselves in a culturally rich environment. The city's diverse offerings make it a compelling choice if you're considering moving to Texas. 
Dallas: big city living meets singles' adventures
Dallas, the third-largest city in Texas, is a pulsating metropolis that offers a captivating blend of upscale dining, energetic nightlife, and cultural attractions. These elements come together to create an enticing environment for solo people. The cross country movers Dallas often witnesses affirm the city's appeal to those seeking an adventurous solo life.
Gourmet city: the allure of upscale dining
Dallas's culinary scene is as diverse as it is sophisticated, enticing food enthusiasts with its array of dining options. Trendy neighborhoods like Deep Ellum and the Bishop Arts District are culinary hotspots, housing a plethora of acclaimed restaurants. Food halls have also made their mark, offering a variety of cuisines under one roof. These dining experiences extend beyond nourishment; they provide an atmosphere conducive to conversation and connection, making them ideal venues for socializing and making friends in Dallas for new residents.
After-hours buzz: nightlife and social scenes
After the sun sets, Dallas's dynamic nightlife takes center stage. Neighborhoods like Uptown and Lower Greenville transform into hubs of nocturnal activity, boasting a varied collection of bars, lounges, and music venues. These areas hum with the energy of solo people enjoying the city's late-night offerings. From laid-back lounges to high-energy dance clubs, Dallas's nightlife scene has something for every preference. This diversity aids in nurturing an active social scene, enhancing the city's appeal.
Cultural appeal: attractions for like-minded explorations
Dallas isn't just about food and nightlife; the city is also rich in cultural attractions that provide ample opportunities for exploration and meeting like-minded individuals. The Dallas Museum of Art, boasting over 24,000 works from around the world, is a must-visit for art enthusiasts. Klyde Warren Park, nestled in the heart of the city, offers daily free programming and special events, fostering a sense of community. The Dallas Arboretum is another jewel in the city's crown, offering serene landscapes that form a beautiful backdrop for relaxed interactions.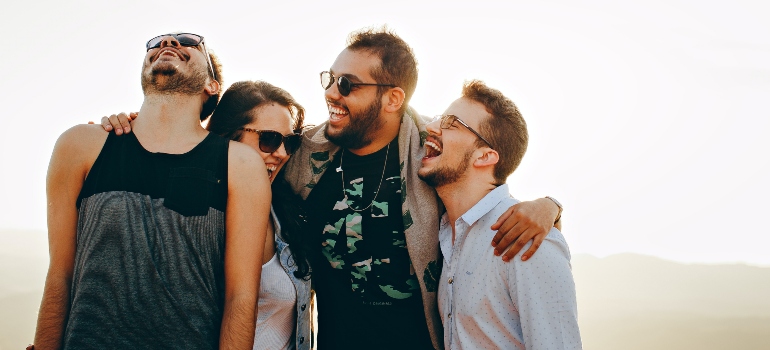 The city's cultural and social offerings are complemented by affordable housing in Dallas, an attractive feature for individuals seeking big city life without the hefty price tag. In Dallas, people can experience the thrill of city living while indulging in adventures that enrich their solo journey. This exciting blend of experiences makes Dallas a prime destination for those enjoying a single life.
San Antonio: weaving history, romance, and singles' experiences
Nestled in the heart of Texas, San Antonio offers a unique blend of historic charm, romantic ambiance, and a thriving social scene, making it an intriguing destination. The constant influx the interstate movers San Antonio offers see is a testament to the city's allure. Let's delve into what makes this city a singles' haven.
River Walk romance: picturesque strolls and dining
One of San Antonio's iconic attractions, the River Walk, paints a romantic backdrop for solo people. This scenic network of walkways along the San Antonio River is peppered with cozy cafes, trendy restaurants, and boutique shops. Whether it's a leisurely stroll, a river cruise, or waterfront dining, the River Walk offers idyllic settings for spontaneous encounters and meaningful connections.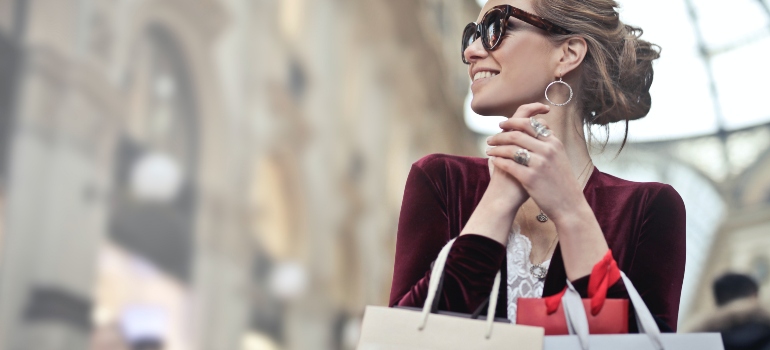 Heritage central: the allure of history and culture
San Antonio's rich historical tapestry offers singles a unique cultural immersion. The historic Alamo is one of the world-famous facts about San Antonio and it stands as a monument to Texas history, while the colorful Market Square, the largest Mexican market in the US, hosts a variety of cultural events and festivals. These attractions not only cater to history buffs and culture enthusiasts but also serve as conversation starters, facilitating deeper connections among individuals.
Buzzing nightlife: the pearl district and music venues
San Antonio's nightlife presents opportunities for fun and socializing. The Pearl District is a hub for craft beer enthusiasts and food lovers, with its array of stylish bars and upscale restaurants. The city's music scene is another draw, with venues like Sam's Burger Joint hosting live performances that cater to diverse musical tastes. These vibrant nightlife spots are prime locales for people to mingle, fostering a dynamic social scene.
While the city center offers an action-packed lifestyle, the benefits of living in the suburbs of San Antonio shouldn't be overlooked. They offer tranquility and spacious living, making them ideal for individuals seeking a balance between the hustle and bustle and serene suburban life. San Antonio presents an intriguing mix of history, romance, and social opportunities.
Fort Worth: western charm meets singles' social scene
Fort Worth, often called the gateway to the American West, marries Western charm with modern city living. It offers a distinct cultural and social landscape that's appealing to many. The city presents an inviting mix of historic appeal, social opportunities, and cultural attractions which is exactly what makes it one of the top Texas cities for singles.
Stockyards nostalgia: a taste of the Western charm
The historic Fort Worth Stockyards transports you back to the days of cowboys and cattle drives. This district offers a unique Western experience with rodeos, live country music, and Western-themed bars. These activities not only offer entertainment but also serve as engaging platforms for solo people to mingle in a backdrop steeped in Texan tradition.
Sundance square: downtown allure
At the heart of Fort Worth lies Sundance Square, a bustling 35-block district known for its lively social scene. With an assortment of restaurants, bars, and live entertainment venues, this downtown hub is a hotspot for the unattached. The vibrant nightlife in Sundance Square provides ample opportunity for socializing and forming new connections, making it a popular hangout for those living the single life in Fort Worth.
Cultural escapades: art, nature, and wildlife
Fort Worth's cultural and natural attractions offer enriching experiences for new residents. The Kimbell Art Museum, renowned for its exceptional art collection and striking architecture, is a favorite among art lovers. For nature enthusiasts, the Fort Worth Botanic Garden offers an oasis of tranquility, while the Fort Worth Zoo, ranked as one of the best in the nation, makes for a fun and unique outing.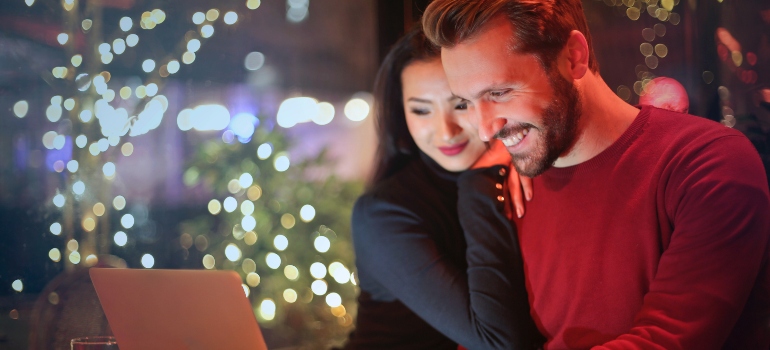 In Fort Worth, solo people can enjoy the vibrancy of city life, the allure of Western charm, and a wealth of cultural experiences. This blend of attractions and social opportunities makes Fort Worth a fascinating city for individuals to explore and call home.
Plano: suburban comfort meets lively lifestyle for unattached individuals
Known for its suburban comfort and thriving social scene, Plano offers an appealing combination for unattached individuals seeking a balance between tranquility and social interaction. One of the compelling reasons to move to Plano is the opportunity to enjoy the comfort of suburban living without missing out on the vibrancy of city life, which is one of the main reasons why this is one of the top Texas cities for singles.
Park life: socializing amidst green spaces
Plano's numerous parks and recreational facilities provide the perfect backdrop for both relaxation and socializing. Outdoor spaces such as Arbor Hills Nature Preserve and Oak Point Park and Nature Preserve are not only great for recreational activities but also host community events. These gatherings present opportunities for people to connect, fostering a sense of community in a family-friendly environment.
Legacy West: dining, shopping, and entertainment
As one of Plano's popular hangouts, Legacy West presents an array of dining, shopping, and entertainment options. This exciting district is home to trendy eateries, boutique stores, and lively bars. For unattached individuals, Legacy West is an attractive venue for weekend brunches, evening hangouts, and even spontaneous social encounters.
Plano arts district: a cultural hotspot
The Plano Arts District is a central for creative and cultural activities, attracting a diverse community of unattached individuals. With a collection of art galleries, theater performances, and cultural festivals, this district provides an immersive artistic experience. These cultural activities not only enrich peoples' lifestyle but also offer unique platforms for them to connect over shared interests.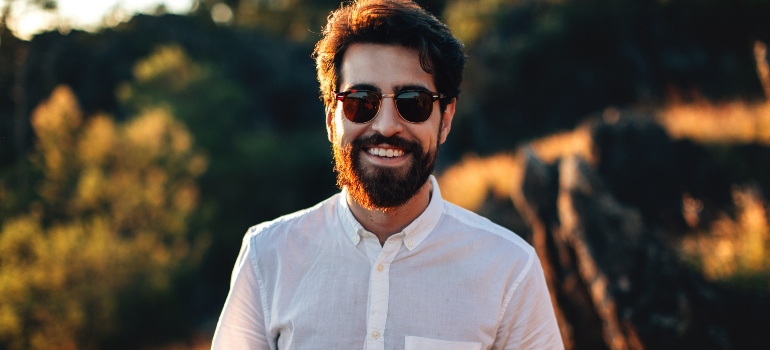 Corpus Christi: where coastal allure meets singles' adventures
A city where coastal charm meets a lively social scene, Corpus Christi is an enticing location for solo explorers seeking a mix of adventure and relaxation. The city's beautiful beaches and vibrant nightlife, combined with its notable attractions, make it a compelling destination.
Beach escapades: harnessing the coastal vibes
Corpus Christi's stunning coastline, home to beaches like Mustang Island and Padre Island National Seashore, provides a captivating backdrop for outdoor activities. From surfing and paddleboarding to engaging in a fun game of beach volleyball, the beach life here offers solo adventurers countless opportunities for recreation, relaxation, and socializing.
Downtown pulse: the nightlife scene
When the sun sets, downtown Corpus Christi comes alive. Its lively bars, clubs, and music venues, such as the Executive Surf Club and House of Rock, transform into bustling hotspots. Here, unattached individuals can enjoy the exhilarating nightlife, creating opportunities for spontaneous encounters and shared experiences.
Historical and scenic attractions: beyond the beach
Corpus Christi houses attractions that offer more than beachside activities. The historic USS Lexington Museum, the immersive Texas State Aquarium, and the stunning Corpus Christi Harbor Bridge each offer unique experiences. Solo explorers can immerse themselves in the city's history, marvel at marine life, or simply enjoy the breathtaking views from the bridge.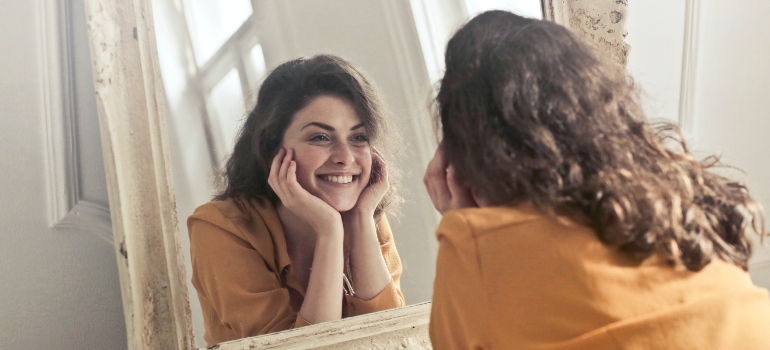 El Paso: a center of cultural fusion and singles' connections
Known for its rich cultural heritage, El Paso stands as one of the top Texas cities for singles. The city is a melting pot of experiences, blending vibrant music and arts, unique culinary scenes, and lively social venues. Individuals seeking a city with character, spirit, and opportunity for connection will find El Paso a captivating choice.
A melody of cultures: music and arts scene
El Paso's cultural diversity shines brightly in its music and arts scene. The city hosts lively events like the Sun City Music Festival and KLAQ Balloonfest, which showcase local and international talents. For unattached individuals with a love for music and arts, these festivals offer not only entertainment but also a platform to meet like-minded individuals and form meaningful connections.
A gastronomic journey: fusion of cuisines
In El Paso, culinary exploration is a thrilling adventure. The city presents a delightful fusion of Mexican and American cuisines, with numerous local eateries and food trucks offering everything from authentic tacos to Texas-style barbecues. This gastronomic journey offers an intriguing conversation starter for solo people, as they bond over shared meals and unique culinary experiences.
Social hotspots forging connections
The city's local hangout spots are a testament to its vibrant social scene. The Cincinnati Entertainment District and downtown's San Jacinto Plaza serve as bustling epicenters of activity. They host an array of events, ranging from food festivals to live concerts, providing ample opportunities for unattached individuals to socialize and build connections. Whether you're a solo adventurer or looking to form new connections, El Paso's unique charm makes it an appealing choice.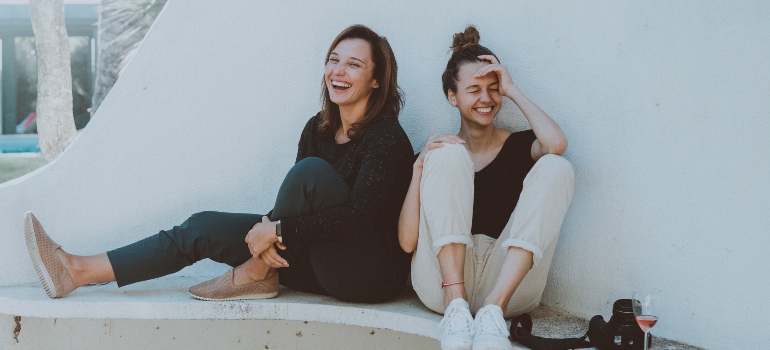 Arlington: a playground for sports, entertainment, and singles' enjoyment
As a dynamic city nestled between Dallas and Fort Worth, Arlington holds its own as one of the top Texas cities for singles. This lively city offers an eclectic mix of sports, entertainment, and social hotspots, appealing to those who enjoy a blend of outdoor adventure, thrilling games, and vibrant nightlife.
A love for the game: the sports scene
Sports culture in Arlington isn't merely an aspect of the city – it's the lifeblood and one of the traditions only Texans understand. Two eminent venues stand as a testament to this passion: AT&T Stadium and Globe Life Field. Each hosts epic battles of athleticism, luring individuals with the promise of shared excitement and camaraderie.
The Dallas Cowboys, a name synonymous with football excellence, call AT&T Stadium their home. Each game here is a spectacle, where people engage in the collective fervor that only live sports can inspire. Likewise, the vibrant tailgating scene outside the stadium forms a convivial backdrop for new acquaintances and memories. Just a stone's throw away, Globe Life Field roars with the cheers of Texas Rangers fans. In this state-of-the-art baseball park, individuals not only savor the thrill of the game but also enjoy the park's expansive food court, offering a blend of classic ballpark fare and Texan culinary favorites. Whether it's a touchdown or a home run, Arlington's sports arenas offer a dynamic social experience. Rooting for their teams, you can also discover a community, uniting with fellow fans in the city's immersive sports culture.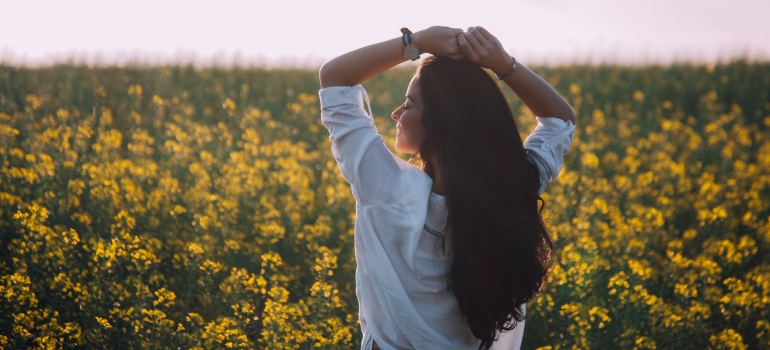 Thrill-seekers' paradise: exciting entertainment options
The city's entertainment landscape promises a heart-racing experience for adrenaline enthusiasts. Arlington boasts of amusement parks like Six Flags Over Texas and Hurricane Harbor. These spots offer thrill rides, water activities, and shared excitement, making them excellent venues for unattached individuals to let loose and enjoy the ride in the state of Texas.
Buzzing with activity: Arlington's social hotspots
As the stars emerge, the Arlington Entertainment District ignites with energy. The district, known for its vibrant ambiance, is a beacon for singles. They're drawn to the area's diverse range of offerings, providing both classic and unique social experiences. Among the standout spots is Texas Live!, a dynamic venue that blends dining, music, and entertainment in a sprawling, lively setting. Here, individuals connect over shared meals and exhilarating live concerts. For those with a flair for craft beer and artisanal cocktails, Legal Draft Beer Co. and 4 Kahunas Tiki Lounge offer memorable evenings of savoring brews and concoctions.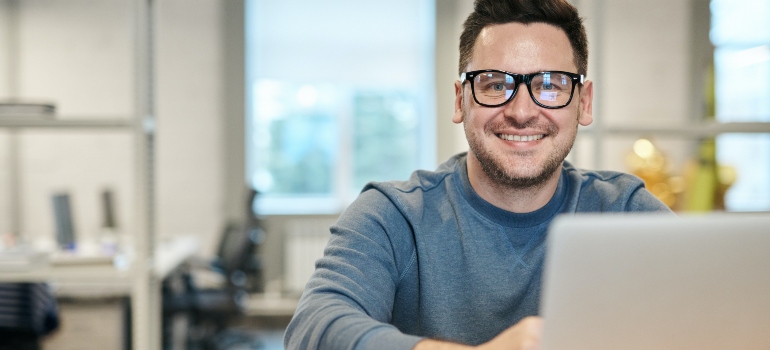 Foodies enjoy exploring the district's restaurant scene, with options from local Tex-Mex favorites to upscale dining experiences. It's not uncommon to see people bonding over shared plates and culinary discoveries. The district also hosts various food and drink festivals throughout the year, further amplifying the social landscape. Live music venues punctuate the district, with spots like Arlington Music Hall offering an array of performances. The tunes range from country and rock to classical and jazz, creating an atmosphere that resonates with diverse musical tastes.
Life and leisure in Irving: a singles' playground
In the heart of Texas, Irving serves as an ideal setting for those seeking a blend of urban convenience and dynamic social life. Known for its thriving economy and multicultural diversity, and being one of the most popular cities in Texas for dog owners, Irving's landscape weaves modern lifestyle and rich cultural experiences.
Convenience meets community: Irving's urban appeal
One of Irving's key appeals lies in its sheer convenience. Home to a spectrum of shopping centers, diverse culinary offerings, and a stone's throw away from the DFW International Airport, the city caters to a wide range of lifestyle needs. This urban ease lures individuals from various walks of life, setting the stage for a thriving, diverse community. Commuting and connectivity further simplify life, with public transit and thoroughfares easily accessible, ensuring the city's hotspots are within reach. Things to consider when moving across Texas include such urban conveniences that make everyday living stress-free.
Culture in the city: Irving's local attractions
Cultural richness percolates through Irving. The Irving Arts Center, a creative hotspot, brings together artists and art enthusiasts for exhibitions, performances, and workshops. For the music lover, the Toyota Music Factory hits the right notes, offering a plethora of live concerts and events. Mandalay Canal Walk, inspired by old-world European charm, presents a serene yet engaging locale, perfect for a leisurely stroll or a date.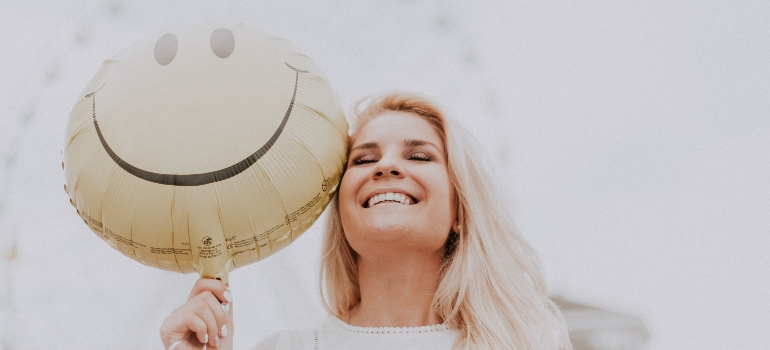 Nightlife and networking: social spots in Irving
Las Colinas, a sophisticated suburb within Irving, creates an ideal backdrop for socializing and networking. Its upscale dining and entertainment venues offer varied experiences, from high-end dining to relaxed lounging, appealing to different tastes and preferences. The mix of chic bars, eateries, and events at this locale make it a popular haunt for those seeking social interaction and enjoyment. The rhythm of Las Colinas nightlife resonates with the pulse of its single inhabitants, creating a vivacious atmosphere that is hard to resist.
Choose your ideal destination and enjoy top Texas cities for singles
Each of these top Texas cities for singles serves as a vibrant microcosm teeming with opportunities for socializing, entertainment, and cultural experiences. From the urban appeal of Irving, the sports culture of Arlington, the cultural fusion in El Paso, the coastal adventures in Corpus Christi, to the suburban comfort in Plano and pet-friendly vibe in San Antonio – each city in Texas brings its unique flavor to the table. With their rich tapestry of history, culture, nightlife, and events, these cities hold an allure for the solo lifestyle. They present a dynamic environment where connections are made, memories are created, and life unfolds in its diverse expressions. Embrace the Texas spirit and find the city that resonates with your interests and lifestyle preferences.