Whether it is for a job, purchasing a home, education, or any other reason, you've decided to move to the San Antonio area. If you are in doubt about this decision, we'll help. Today we'll discuss many advantages of living in the suburbs of San Antonio. Whether you are coming from a small or a large city, you can find what you are looking for in San Antonio or one of its suburbs. Before you arrive at your new home, we'll help you learn what you can expect before you move to this area. So, prepare mentally for your relocation and adjust to your new environment. When the time comes, our relocation experts from one of the finest moving companies from state to state will offer you outstanding services. Let's get to know San Antonio suburbs! Read this article and choose your suburb wisely.
Prepare for living in the suburbs of San Antonio by discovering the hidden gems of San Antonio's suburbs
With a steady job market, many successful industries, rich history, and culture, San Antonio is one of the most popular cities in the country. With a population of 1,434,540 residents, this city in the state of Texas is considered a large city. The city and its suburbs are known for many recreational options, outdoor activities, food for all tastes, etc. San Antonio has professional sports, festive nightlife, and many shopping options. But once you hire our trustworthy interstate movers San Antonio and arrive at your new home, you'll realize one thing. Like in any other big city in the world, here you can't escape from the crowded streets and vibrant atmosphere sometimes. But if you consider some of the city's suburbs, you can overcome this issue without complications. In addition, many hidden gems await you in the surrounding suburbs of San Antonio.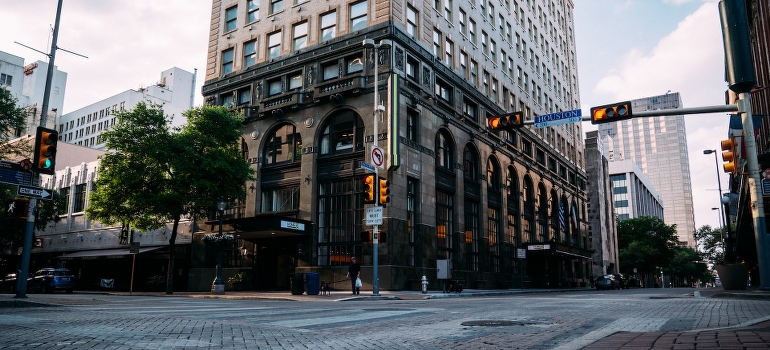 Have a job offer in San Antonio and can't imagine yourself in a big city like this one? Don't refuse it. Instead, get to know the suburbs of San Antonio first. This way you can get the best of both: the job offer you want to accept and the slower pace you would like to pick.
Get ready for fun in the suburbs of San Antonio
If you are afraid that its suburbs are not interesting enough to move to, soon you will realize it is just a common misconception. Suburbs of San Antonio have numerous parks, athletic fields and playgrounds, museums, great schools, shopping centers, and malls. For instance, New Braunfels is the most populous suburb of San Antonio and it has a rich history and an abundance of places to see without leaving your neighborhood.
It is home to many families, and your will kids will be amazed if you take them to McKenna Children's Museum or Animal World & Snake Farm Zoo. On the other hand, if you pick Canyon Lake as a place to move to with our household movers Texas, you can enjoy hiking, boating, swimming, and picnicking at the lake with your family each weekend. This place is approximately an hour north of the city of San Antonio and the lake is a hidden gem itself.
Many of San Antonio's suburbs host different events each year. So, you will not have to spend your weekends only in the city's downtown for fun. Also, the suburbs of San Antonio abounds with plenty of land to bike, hike, and explore. So, pick the suburb that suits you and our long distance movers Texas will help you relocate. After the move, get ready for discovering many hidden gems around. From natural beauty to different cultural institutions and entertainment options, the suburbs of San Antonio has it all. Overall, endless fun activities are one of the reasons to opt for living in the suburbs of San Antonio.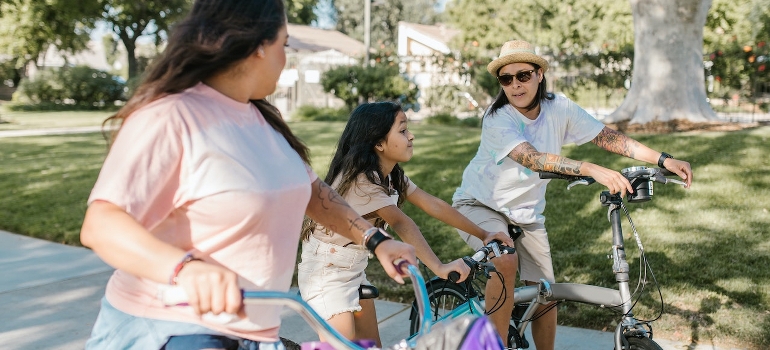 Living in the suburbs of San Antonio means you can count on affordability
Looking for ways to cut down your costs without missing amenities that make your life quality? In this case, moving to one of the suburbs of San Antonio can be a great solution for you. Although you don't mind noise and crowds in a large city like San Antonio, you could take advantage of making some savings each month. Luckily, many of San Antonio's suburbs are known for their affordability. For instance, the median home price in Live Oak is about $272,000 which is a bit more affordable than in San Antonio (the median home price in San Antonio is approximately $299,000). When it comes to the affordable suburbs of San Antonio, you should also consider Leon Valley. This charming suburb of San Antonio has all amenities of a large city. The median home price in Leon Valley is about $247,000 which is appealing to many potential homebuyers.
Whether you plan to rent or buy, we recommend you explore the housing market in the suburbs of San Antonio. You will be pleasantly surprised by the housing options at your disposal. So, the suburbs we are talking about are ideal for growing families, young professionals, seniors, and overall people who want to downsize. And you will not have to sacrifice any of the amenities you are used to. Finally, you can make your dream come true and get more space for less money after moving with our long distance movers San Antonio TX. Generally, affordably is one of the main benefits of moving to the suburbs of San Antonio. But these suburbs are not only affordable, they are perfect to live in, too. We believe it will be easy for you to imagine yourself living in one of them.
Access to different outdoor recreation
Suburbs of San Antonio are a phenomenal option for all outdoor lovers. This area is home to many rivers, hiking trails, state parks, and garden areas. Whether you like to bike, hike, boat, kayak, swim, or explore nature, there will be a lot to do in mentioned suburbs. There is no shortage of outdoor activities in this area, you just need to discover your options. So, once you conduct your relocation with the help of our moving services Texas, start looking for activities you are interested in. To make this exciting task even easier, further, we will remind you of places to visit and things you do.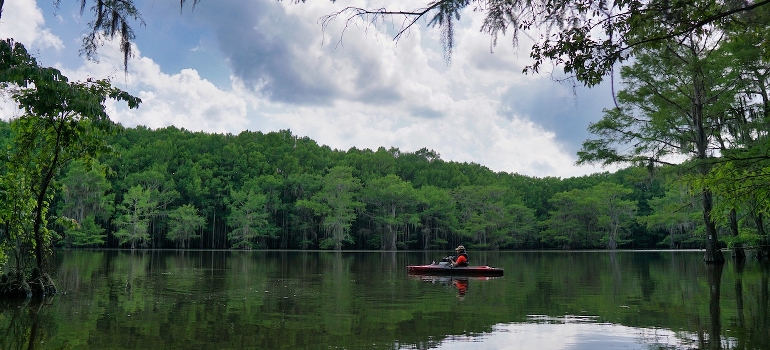 Explore the great outdoors in your backyard
Each of the suburbs of San Antonio offers many recreational activities. So, we will help you discover places for recreation in the suburb you live in:
If you have moved to Live Oak, you can enjoy spending time in Woodcrest Park or Live Oak's Main City Park.
If you are a newcomer to Universal City, explore Rush Fun Park. Also, this place is home to the Alamo City All-Stars Sportsplex. This privately owned sports complex is the largest one in the San Antonio Area. The mentioned sports complex offers numerous fun activities and options.
Leon Valley is home to San Antonio Aquarium where you can have an amazing day with family. Other recreational options for your and your children are Raymond Rimkus Park and Emmaying Play, LLC.
Visit Retama Park in Selma if you are among horse lovers. Selma also has a lake nearby, so get ready for soaking up the sun.
Have you moved to New Braunfels recently? Then visit Panther Canyon Trail, Comal River Toobs, or The Bandit Golf Club for recreation options.
Enjoy spending days picnicking, hiking, boating, and swimming by Canyon Lake in the suburb of San Antonio which is called the same.
A small suburb called Timberwood Park is home to Hill Country with plenty of land to hike, explore, and bike.
Enjoy long walks in Cibolo's beautiful parks or Boerne City Lake Park.
Escape the hustle and bustle of city life and trade it for quieter environment
We have already mentioned it, and for sure you know it- life in a big city is not everyone's cup of tea. Fortunately, most large cities with a variety of opportunities have suburbs ideal for those who like the slower pace. Many of the suburbs of San Antonio are suitable for living in a peaceful and safe atmosphere. In case you are not ready to commit to living in a place with over 1 million residents, you should consider living in San Antonio's suburbs.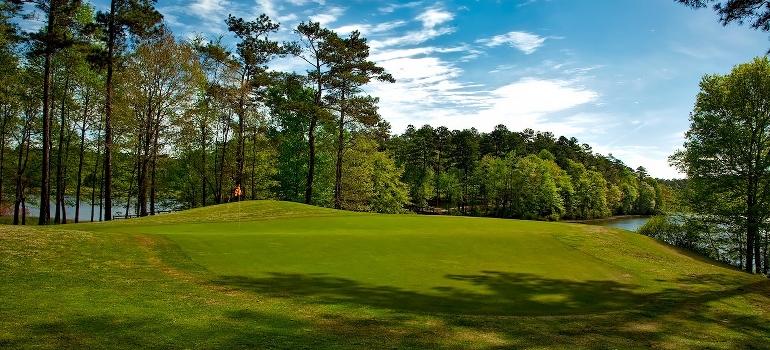 If you are lucky to find a home that suits you in one of its suburbs, don't hesitate and ask for a free estimate. We will be more than glad to help you move your "life in boxes" to one of the magnificent suburbs of San Antonio. Say goodbye to traffic jams, and embrace a new lifestyle with more time for things that makes you happy and relaxed.
Find your tribe in the suburbs- embrace a strong sense of community by living in the suburbs of San Antonio
If you are looking for a place where you can make friends, you should choose the suburbs over the large city center. As you know, most people who live in big cities are often too busy with their tasks. It means they have less time to spend with friends and family. Also, it can be hard to become a part of the community in a large city such as San Antonio.
But if you opt for living in the suburbs of San Antonio, you will prevent this issue. Many suburbs such as Timberwoods Park, Schertz, Live Oak, and even the largest New Braunfels are big on community. If you are about to become a part of a new community, conduct your move smoothly with the help of our full packing services. Our professional packers will help you save energy for creating new bonds with your new neighbors in San Antonio's suburbs. In addition, people in these suburbs are welcoming, polite, nice, and friendly. In these suburbs, you will find the community you belong to!
Provide your children with high-quality education
The suburbs of San Antonio has great schools. Some of the best-rated schools in the area are Carl Schurz Elementary School in New Braunfels, New Braunfels High School, Premier High School- New Braunfels, Olympia Elementary School, Cibolo Valley Elementary School, etc. Choose the best school in the area according to your children's needs.
Feel safe and secure in your new neighborhood
Living in one of the suburbs of San Antonio will bring you peace of mind. According to statistics, these suburbs has lower crime rates than many neighborhoods in the city center. For instance, Cibolo is 74% safer that the rest of San Antonio. Further, New Braunfels also has low crime and violence rates, as well as Boerne. If you are looking for a perfect place to raise your children after moving your business with our commercial movers, pick some of the safest suburbs of San Antonio. Unfortunately, violent crime rates in San Antonio are very high. But if you choose its suburbs you will have less to worry about.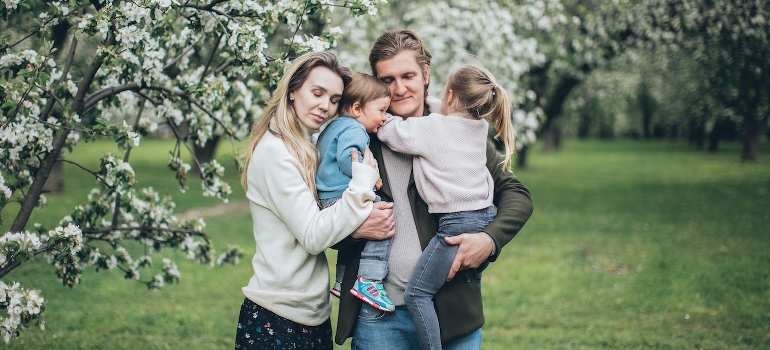 Spend less time in traffic and more time living
One of the benefits of living in the San Antonio Suburbs is better commuting times. Although you will need to cross more miles, you will skip many daily traffic congestions typical for a large city like San Antonio. If you want to prosper even more because you are tired of horrible traffic, try to find a job in your suburb and take a rest from long commuting.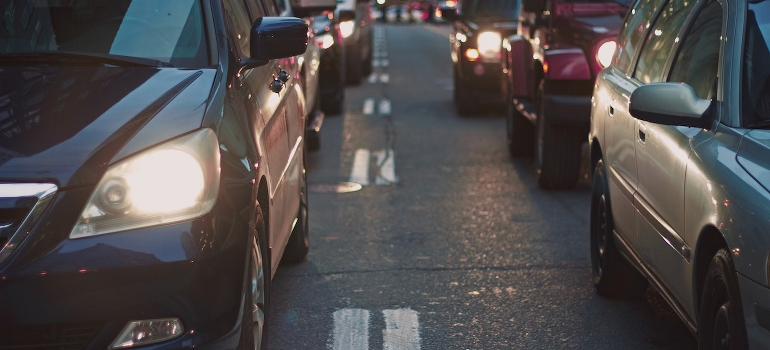 Experience the best of both worlds in San Antonio's suburbs
Moving to the suburb of a large city is one of the best solutions for many people. As we said, living in the suburbs of San Antonio gives you a chance to enjoy all the amenities of the city away from the noise, crowds, and all cons of big cities. If you have found a home you like in one of the mentioned neighborhoods, don't wait any longer. Move your home and start a new chapter in a phenomenal, new environment. Enjoy a tranquil but lively atmosphere in one of the San Antonio Suburbs. Still, you can come to the city whenever you want and need to.
https://unsplash.com/photos/yrJHPVxaiAw
https://www.pexels.com/photo/people-biking-in-the-park-7982167/
https://www.pexels.com/photo/man-on-kayak-boat-taking-photos-of-nature-landscape-5034548/
https://www.pexels.com/photo/green-grass-field-beside-body-of-water-under-blue-sky-during-daytime-164250/
https://www.pexels.com/photo/happy-family-hugging-outdoors-4543633/
https://www.pexels.com/photo/landscape-photography-of-cars-7674/
https://unsplash.com/photos/_9u3dBa0UZs