The moving process is, without a doubt, one of the most exhausting, stressful, and daunting tasks. Unfortunately, almost every person went through the moving process at least one time. Whether you are preparing for a local, long-distance move or you are moving from Dallas to Miami, you should hire professional state to state movers to assist you with your relocation. However, we have also prepared a small guide to help you with moving from Dallas to Miami relocation! So, let's begin!

What are the most common reasons for moving from Dallas to Miami
It is impossible to name only one reason why people decide to move from Dallas to Miami. Checking the statistics, we can see that most people are moving due to better job opportunities. Another important reason is moving to join a family. And, some people simply look for a change or opportunity to a fresh start. Besides, it is well-known fact that many retirees are moving to Florida. They usually have two reasons for that – the nice climate and the availability of many medical facilities and retirement communities.
Of course, there are many other reasons for moving. Maybe you are getting married and joining your spouse. Or you may have some completely different reason, such as starting a business related to maritime facilities. Sometimes, people can even have two or several reasons for moving to another place. The bottom line, deciding to move this far, you certainly have a good reason for it. However, with the assistance of skilled Florida movers, this task will be much easier.
What makes Dallas different from Miami?
Located in Miami-Dade County, Miami has a population of 461,080. The median home value is $344,300, which is more than the national average. And, about 70% of residents are renting. Besides, the median household income is $44,268, which is less than the national average. Still, a lot of people, especially young professionals, are ready to move to Miami. Namely, although the living costs are high, they can secure a nice income. And, Miami has one more thing that young people love – a rich nightlife.  
On the other hand, Dallas has 1,338,846 citizens. The median home value is $208,700, and 41% of citizens own their property. The Dallas median household income is $54,747. When it comes to safety, both cities have similar security rates. Also, in both places, you can find excellent public schools for your kids. So, safety-wise, you may expect the same situation as back home. However, you have to be ready for the higher costs of real estate in Miami.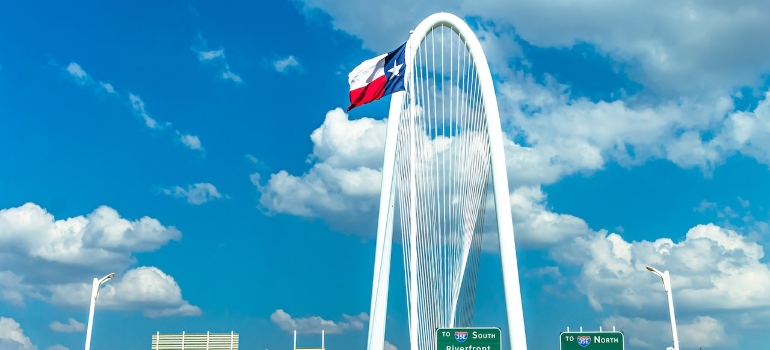 Cost of living in Dallas vs Miami
Checking the other costs, we can see that Miami is 21.2% more expensive than Dallas. And it is not only due to the high real estate in Miami. The other costs, like groceries, transportation, utilities, and healthcare are also higher in Miami. However, those statistics are not given to discourage you from moving.
It may happen that you are getting an excellent job offer in Miami and a high monthly income. If so, your living in Miami will be very comfortable. Also, there could be some other reasons why Miami is a better solution for you. For example, in Texas, you will for sure not find an exciting job in the hospitality industry. In Miami, you might get a post on a cruise ship that takes passengers sightseeing in the Bahamas. And, if that is something you are dreaming about, Miami is the right place for you. Besides, Miami has many neighborhoods.
How to choose the right Miami neighborhood for yourself?
Not all Miami neighborhoods will be right for you, and, the choice of the right one will depend on several factors:
your budget
the area that suits you the best (ocean view, or some more quiet place)
commuting distance
if you are preferring condo apartments or single-family homes
In case you don't know Miami already, we will here present several neighborhoods. They are considered the most popular areas. So, maybe one of them could attract you. You can do some research on them to learn more about life there, and you can, eventually, get a home in that area. So, the most popular Miami neighborhoods are:
South Beach and Miami Beach – both are offering rich nightlife
Little Havana – this place is famous for Cuban culture and food
Coral Gables – one of the most Instagramable places in Miami
Coconut Grove – a perfect place for young families with kids
Downtown Miami – one of the most popular tourist destinations
Brickell – very popular among young professionals
Wynwood – an excellent place for artists and those who love art
Miami Design District – a trendy place for design and fashion
Midtown Miami – a perfect place for hipsters
Consider downsizing
In some cases, you may decide to get a smaller home in Miami than the one you had in Dallas. Or, you may decide to stay in Miami for a while, until you find the final Florida destination which is better for you. If so, you will probably look for a smaller apartment to rent. In such cases, you will have surplus things to accommodate. Luckily, you can always contact your mover and ask about possible storage services. Since you are dealing with full service moving company, which offers various services, they will easily provide you with the best storage services.
Actually, they will be able to provide various storage solutions. Regardless of what type and size of storage unit you will need, one thing is for sure. The entire storage facility is clean and well-maintained. Also, they apply strict security measures. So, all your possessions will be safely stored and secured. That will give you peace of mind and enable you to enjoy the beauties of Miami's famous beaches.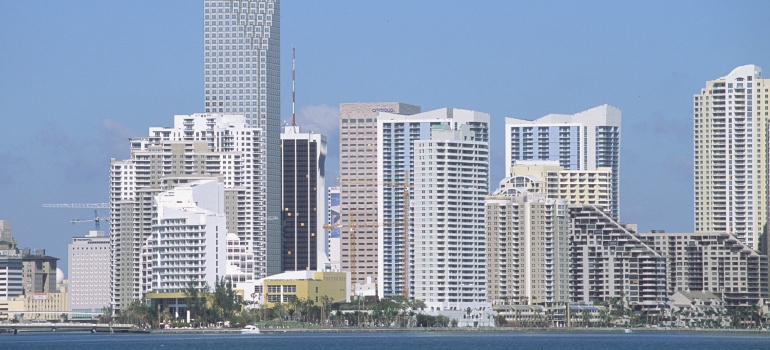 Make a plan before moving from Dallas to Miami
Every moving process starts by drafting a moving plan. Some people are of opinion that a moving plan is not needed. On the contrary, a good moving plan is the basis of a successful move. If you have moved before, you already know how to do it. However, if you are moving for the first time, you may wonder how to start. Creating a good moving plan is easy. You just need to make a list of tasks that you have to complete. Write them down using a notebook, your phone, or a sheet of paper. That way you won't forget to complete any of the tasks. Here is an example of what a good moving checklist should consist of:
setting a moving date
drafting the moving budget
hiring professional movers, such as the best cross country movers Texas
decluttering
getting the good-quality moving supplies
transferring utilities
However, if you want to sit back and relax during the whole moving process, you should get a full-packing service from your professional mover!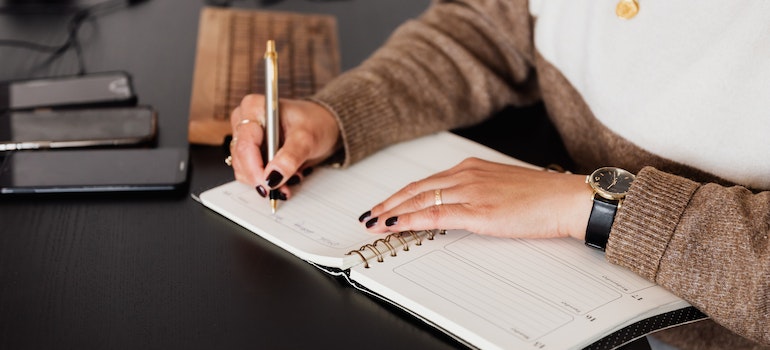 Set a moving date and start planning
Moving from Dallas to Miami is not much different from any other interstate relocation. Once you set the date you will have to prepare for your move, from drafting a moving plan to hiring reliable movers, such as state to state movers Florida. You will also have to complete numerous administrative tasks. And, when moving to another state, you will have to complete more paperwork. Also, crossing the interstate border, you'll have to file more requests than when you are moving locally.
Soon after you start preparations, you will realize how time is flying. So, when you are leaving Dallas for Miami, any help is welcome. For example, by opting for a full packing service you will have time to complete all other necessary tasks. That way, you will be ready on time for your interstate movers. It will also give you time to check some facts about your new state and city.
Calculate your moving budget
As you are moving interstate, your budget will mostly depend on the distance and size of your move. You should move as fewer things as possible if you want to spend less on your move. Add the other costs to this, like highway tolls, refreshments, overnight stop costs, etc. When you add this all up you will get the total amount that you will need to spend on your move. Once the budget is set, you are ready to relocate.
While you are preparing a moving budget, it is good to also set aside some money. That will be your contingency fund. The purpose of the contingency fund is to help you cover unexpected costs. Usually, the contingency fund should amount to 10% of the total moving budget. And, in case nothing extraordinary happens during relocation, you will arrive in Miami with some savings. Which is an excellent start.
Is a DIY relocation a good idea when you are moving long-distance?
Organizing long-distance relocation on your own is possible. You will certainly have many relatives or friends to help you. They can do the packing or even look for the best truck rental options. They can also help you with loading. However, driving a truck rental from Dallas to Miami is not an easy task. Also, during such a long trip, you will have to rest at least for one night. While you are sleeping in a motel, where are you going to park the truck with all your possessions? And, what about property insurance? Not less importantly, all your possessions have to be properly packed. Otherwise, they can easily get damaged during such a long trip.
One more issue that you will face is unloading. Namely, after arriving in Miami, your friends will not be around. You will have to quickly find some daily labor, without a proper chance to check them. And, that is not the safest thing that you should do. For all those reasons, hiring professionals like long distance movers Miami could be a much better solution. You and your possessions will be safe with them. Besides, they know the best routes to reach Miami so, you won't get lost on the road. And they will know how to handle the rather hectic Florida traffic.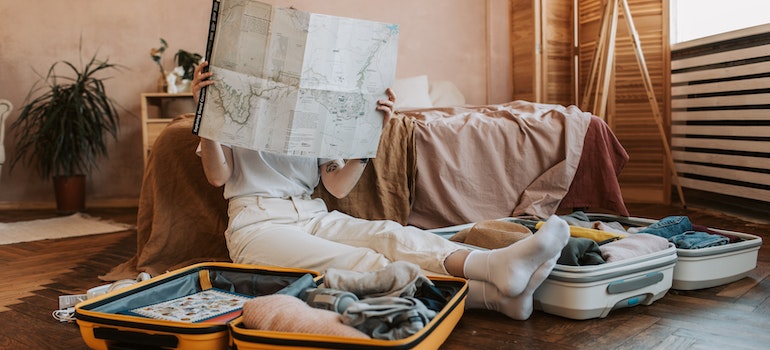 Ask your friends and family for help
Moving from Dallas to Miami can even be fun if you ask your friends for help! Feel free to ask your friends to lend you a hand! Would you help your friend? Of course, you would! But, make sure to let your friends know about the move at least a week or two in advance. Like this, they will have enough time to organize and reschedule appointments if they had any. You should also inform them about the move in person, so, avoid sending messages or telling them important news over the phone!
Make sure to get enough refreshments and snacks for the moving day. Food, drinks, and your friends, what else do you need? The moving process will be easy and over fast!
Hire a moving company to help you relocate to Miami
There are various ways to get in contact with movers. However, as you are moving from Texas to Florida, you will need a mover who offers interstate relocations. Having that said, it means that you will have to check several moving companies. You can ask your friends or relatives if they know a reliable mover. If not, check the movers in your area. That is not as complicated a task as it may seem. However, you have to be careful and take the time to check the moving companies. To start with, professional movers have a strong online presence. So, finding their websites should be an easy task.
Once you find them, check the type of services they are offering. Choose at least three movers who are providing interstate relocations. The next step is to check their reviews. Once you are satisfied, you can contact your professional mover via the website. Ask each of them to provide you with moving estimates. A professional moving company will send a team of professionals for visual inspection. After that, they will calculate the cost of your move in advance. There won't be any hidden costs! Moreover, they will supply you with a written breakdown of the moving costs. That contributes to moving costs transparency. And it is also showing the professionalism of the company.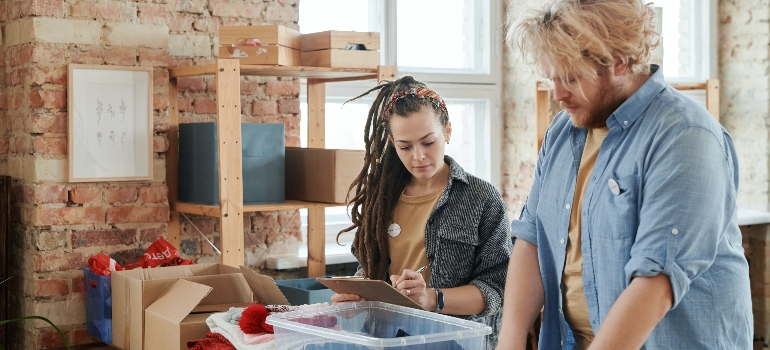 Why is decluttering important?
Decluttering is something that most people avoid. And, living in one place for a longer period, you will inevitably end up with a lot of unnecessary items. Some of them could be broken, and some outdated. Some will even be forgotten in the basement or the attic. However, the moving process is a perfect opportunity to declutter your whole household! Besides, movers will charge you by the weight and size of your move. And, since you are preparing for an interstate household move that will cost you a lot! So, why would you pay extra cash to transport items that you don't need anymore? Therefore, you should start decluttering at least a month before the move.
Keep in your mind that you can also earn a little money if you organize a garage/yard sale and sell all those items that you don't need anymore! You can also use some of the internet platforms, to cash those surplus things, and add up that money to your moving fund. Donating those items that are still in good condition is also a splendid idea!
Get packing supplies
Even if you decide to hire a professional mover, you can start packing some of your seasonal clothes in advance. This is not necessary, but it will help and make the moving process faster. If you want to do so, you should get/buy packing supplies and cardboard boxes a month or two before the move. You can always find free cardboard boxes in the stores and offices nearby. If so, make sure they are in good condition, and that they are enough sturdy to withstand the weight of the packed possessions. Here's the list of packing materials that you might need:
Different sizes and types of moving boxes
Packing Tape
Scissors
Packing paper, towels, and blankets
Packing peanuts and bubble wrap
Give yourself enough time for packing
When you start packing early, you will have enough time to do it properly. Ideally, you can start packing for an interstate relocation about 6 to 8 weeks before the moving date. However, if you are a military person, you may get a short-notice relocation order. If so, ask the military movers TX to assist you. You can also ask your family and friends to help you pack. This way you will be able to complete the packing on time.
Make sure that the moving supplies that you are using are of good quality. Your belongings will spend a long time in the moving truck. Therefore, make sure that you pack your items in strong moving boxes that will not break during transport. Also, in case the packing is not done properly, some items may shift inside the boxes. Unfortunately, that can easily cause them to break. This is one more reason why it is better to hire skilled packers and movers, especially for long distance relocations.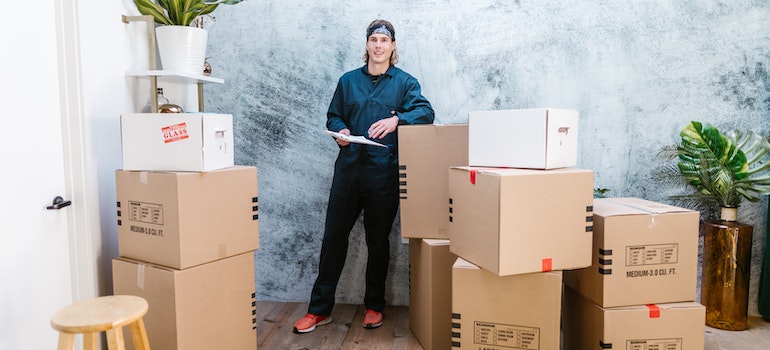 Be ready when your movers arrive!
Make sure that the movers will find everything ready for loading, once they arrive. In case you are late with preparations, you may have to pay additional charges for that. In case something serious and unexpected happens, you should inform your movers on time. This way they can reschedule your move to Miami, FL and, you won't have to pay additional charges. Their time is as precious as yours.
Transfer your utilities and change your address before you relocate from Dallas to Miami
In case you can afford it, hire professional cross country movers Dallas. While they are preparing your move, you can transfer your utilities and change your address:
apply for address change
contact your providers, sort bills, and agree on contract cancelation
contact providers in Miami and make sure that you will have running water and electricity when you arrive
visit the family doctor and arrange the transfer of the medical records to Miami
transferring your kids' records to a new school
inform your bank, postal office, and other state bodies about the address change
It may look easy, but you will be surprised how much time you will spend doing this.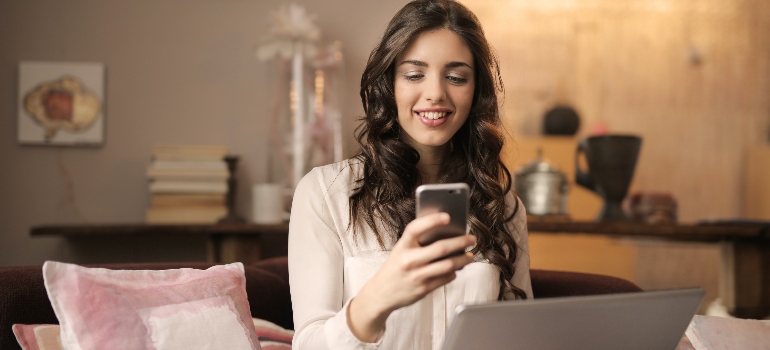 Organize a goodbye party before moving from Dallas to Miami
And finally, one thing that you absolutely need to do before moving from Dallas to Miami is to organize a goodbye party. This event will allow both you and your friends to have some form of closure, where your old home is concerned. Make sure to invite everyone! A goodbye party is also a great way to reconcile with others and to let bygones be bygones. After all, you want to move to your new home with a clean slate. Of course, you don't really need to do this if you think it may feel awkward. It is your party, and you are the most important person there. If you have any items that you haven't donated or gifted yet, this would be the perfect time to do so. Among that many people, you will surely find the perfect recipient for your items.