It is safe to say that relocations can get complicated quite easily. This is especially true when it comes to long distance moves. In order to "keep your head above the water", you will need to properly prepare for the task ahead. The first thing you absolutely need to consider is hiring a moving company, such as State to State Move, for your long distance relocation. Moving cross country, over long distances, is something that is really hard to do on your own. In order to make it easier, you may wish to create a long distance moving checklist, with the most critical items. This article will provide you with some tips that we believe are the most important when planning your relocation.
Long distance moving checklist
First of all, the tasks below are not everything that your move will entail. You will have numerous other tasks that you will need to perform before you can relocate. Also, there are a lot more pieces of information to find that can be really useful to you. For example, you can find some of our pieces of advice on moving preparations on one of the real estate sites: www.redfin.com/blog/long-distance-moving-tips/ that is definitely worth a read. The more you know, the easier your move will be. However, some tasks are more important than others. Here is the list of the most important ones:
Determine your budget
Declutter and organize a yard sale!
Book a professional moving company
Pack seasonal items in advance
Change address and contact utility companies
Pack an essentials bag for the whole family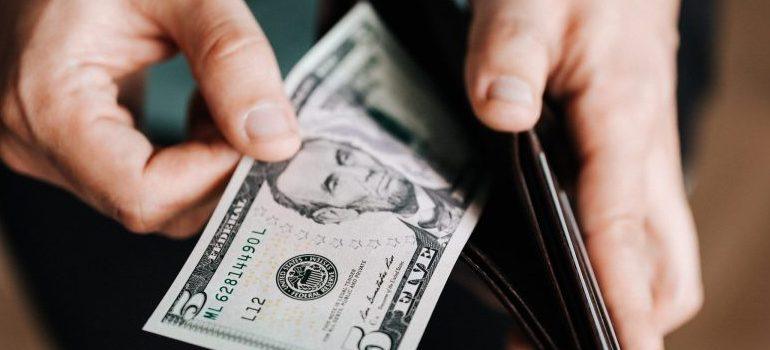 The first task in your long distance moving checklist – Determine your budget
There will be plenty of expenses for your relocation. You will need to set a moving budget before you start calculating what you can and cannot afford. Having this budget already set will allow you to save time you would otherwise spend on considering expensive options. And there will be plenty of options to choose from. Choosing household movers will also be influenced quite heavily by your budget. It will form the ceiling for these expenses. The first thing that you need to do, before everything else, is to determine how much you are able to spend on your relocation.
Declutter and organize a yard sale!
Decluttering before you move is a smart thing to do. That is because the price of your relocation will be heavily influenced by the weight and bulk of the items that you will be transporting. The fewer items you have, the cheaper the move will be. That is why it is really important to declutter your home before the move. It can even net you a tidy profit if you decide to sell those items. Depending on the number of items that you will be leaving behind, you may wish to consider holding a yard sale. Having a yard (garage) sale is a great way to acquire some extra funds for your relocation. Just make sure that you properly advertise your sale, as that might "make it or break it".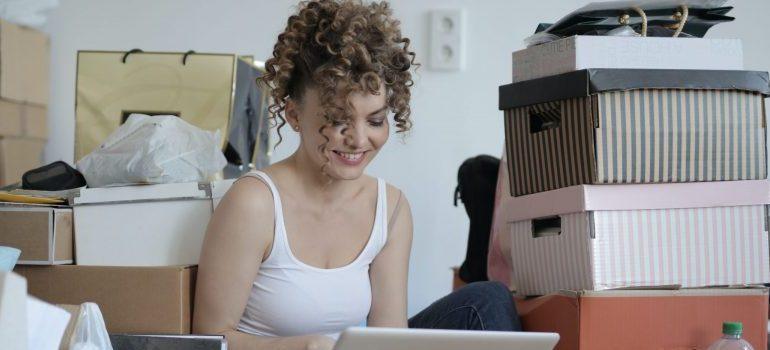 The most important long distance moving checklist task – Book a professional moving company
Moving over long distances is something that you really need the help of a moving company for. Most people choose to go with this option, though DIY (do it yourself) move is definitely something that you can do, as well. The reason for that is because of the distances, and the stress, involved.  Having a moving company by your side will reduce a lot of the stress and effort that will come your way. When you consider that moving is one of the most stressful things you can do in your life, you start to see the value of a moving company.
The best time to book a moving company is as soon as you know you will need to move. The reasoning behind this is that booking as soon as possible gives you the best chances of getting a good deal and the date that you want. Movers can get really busy in the middle of the moving season, and their availability might be less than stellar. If you want to have the best odds of having the date you want, try to book as early as possible.
Pack seasonal items in advance
Packing is one of the tasks that will require the most time. In order to have it take less time when it actually matters, you may wish to start early. The best items to pack early are the seasonal ones. If it is summer, you will not need all those winter clothes and gear, will you? Simply pack those items earlier rather than later and you will have more time when you need it the most. However, if you don't really want to bother with packing, you can always hire packing services from a moving company. Actually, if you can earn more money by investing the time you would spend packing into work, you may even be at a profit, even if you hire movers to pack for you! But if you are doing it on your own, make sure to prepare enough packing materials and moving boxes.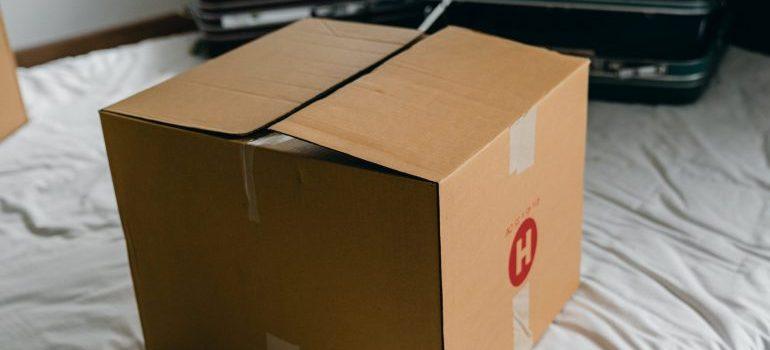 Change address and contact utility companies
You are going to need to transfer your utilities or apply for new ones. The change of address also means that you will need to manage all of your mailing subscriptions, and so on. But the main thing that you need to do is contact all the utility companies and see what the procedure to transfer them is. Usually, you will be able to do this without needing to go anywhere. But for some utilities, you will have to follow specific procedures.
Pack and essentials bag for the whole family
Finally, the last item on our long distance moving checklist is preparing an "essentials bag" for every member of your household. Basically, think that you will need to survive for a couple of days with only the things from the bag. Change of clothes, some toiletries, entertainment, stuff like that, all need to find their place in the bag. Make sure that everyone has what they need before you start the journey to your new home!