So, have you finally found a place that is the perfect candidate for your dream home? Choosing Jacinto City as one is pretty common actually, and you are already on the right track. But even if you have a lot of information about the place, knowing more is always good. The entire blending-in process will be much easier and enjoyable, once you know what things will be waiting for you after your relocation. As state to state moving companies will be your trustworthy partner, we will help you learn everything about living in Jacinto City! From living costs to attractions, we will cover all essentials and notable topics!
Welcome to Jacinto City
Located in Harris County, Texas, this lovely city is home to around 9,378 people. With a very rich history and even richer scenic spots, it is an absolute must-visit at least once. Living and working there can have many benefits, depending on your lifestyle and job, but locals claim that there is no better place in the entire world. So what exactly is making this city so unique? First of all, we must say that Jacinto City has a very connected community and the majority of them have been living there for a very long time. Newcomers and tourists are often welcomed with open hands which is the first green flag of how amazing this place is. No matter if you never had a chance to visit it before, you will surely fall in love as soon as you set foot there.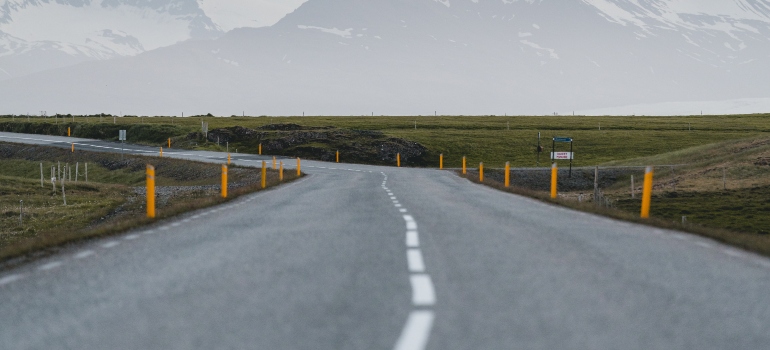 Considering that you will be soon calling it your home, it is good to know some details that you may not have time to notice as a tourist. This may include weather conditions year-round and even schools, in case you will be moving with your kids.
Living costs
It is completely normal to be worried about your budget once the time for moving comes. However, Jacinto City will help you preserve it as not many cities out there can. Since it has really affordable living costs, you may find it to be an even better candidate after that. Currently, the costs there rate 87.3/100 and they have been below the average for quite some time. With the help of long distance movers Jacinto City TX your budget will be in perfect condition for all those post-relocation activities that you plan on having. Depending on where you currently live, this may be a huge, but positive, change for you, that will help you deal with many matters in your life.
The living cost rates from the above are made of a couple of other ones including housing, groceries, and utilities. If you plan on buying a property there and making some other big changes, it is good you know them as well. Here is the list of the rest of the living costs in this city:
Groceries 93.8/100
Health 95.1/100
Housing 49.4/100
Climate and weather conditions
Considering its location is in southeast Texas, its climate is classified as humid subtropical. The summers in Jacinto City are hot and humid, with average high temperatures in the 90s F and overnight lows in the 70s F, which is why, like many other residents, you too should look into the benefits of climate-controlled storage for your Texas home. Winters are mild, with average high temperatures in the 60s F and lows in the 40s F. The area receives a significant amount of rainfall throughout the year, with an average of about 55 inches annually. The wettest months are typically May and June, while the driest months are usually October and November. Jacinto City can also be prone to occasional severe weather events, including thunderstorms, tornadoes, and hurricanes. If you are not a fan of cold and freezing winters, it seems like you have found yourself a winner.
It is a good idea to try and avoid moving during rainy seasons in Jacinto City. This can make your relocation slightly difficult and make the travel duration longer. With the help of interstate movers Texas you can find a suitable date and schedule your move in spring or early summer. As a result, you will have a nice and peaceful travel and will get to enjoy sightseeing at the same time.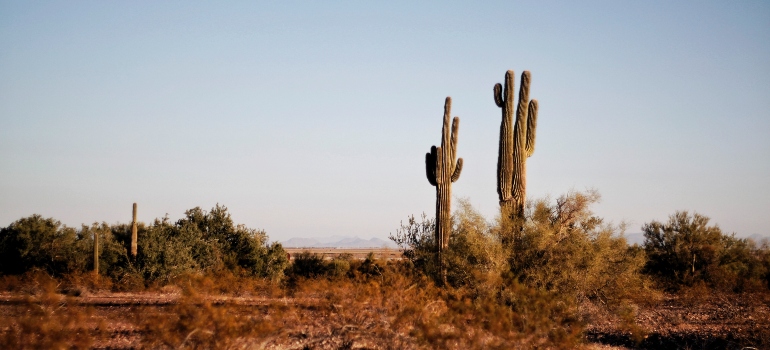 Education
The education system in Jacinto City provides students with a quality education. The schools in the district strive to create a safe and supportive learning environment for all students, with a focus on academic excellence and student achievement. Each one of the schools offers a range of programs and services to meet the diverse needs of their student population, including gifted and talented programs, special education services, and English as a Second Language (ESL) programs for students who are learning English. This is a great opportunity for people who are coming from other world countries as they will get a chance to adapt and blend in faster. Because of that, Jacinto city should be your place of choice when you choose the best Texas city to move to.
The district also provides opportunities for students to participate in extracurricular activities, such as sports, music, and clubs, which help to develop student's social skills and provide them with a well-rounded education. Some of the most popular schools include:
Jacinto City Elementary School
Pyburn Elementary School
Green Valley Elementary School 
Cloverleaf Elementary School
Living in Jacinto City and finding a job
Since your job plays a huge role in your entire future, you should know what are job opportunities in Jacinto City like. Depending on your profession and experience, it may take some time to find a suitable job no matter where you decide to move. However, when we have cities that are not so huge, it instantly becomes much easier to explore the market. This city is home to a couple of family-owned businesses that have been providing services for many years now. Even younger generations feel like contributing, and you will find a lot of young professionals actually operating across the city.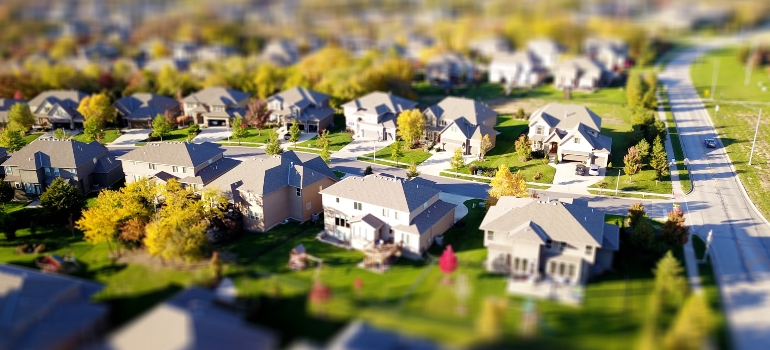 The largest employers in Jacinto City are in the healthcare, retail, and manufacturing sectors. In addition to these major employers, there are also opportunities for employment in small businesses and local government. The job market in Jacinto City is closely tied to the Houston metropolitan area, which is a major economic hub in Texas, providing additional employment opportunities in a range of industries. The unemployment rate for the Houston metropolitan area was 5.5% as of March 2021. This means that with just a little bit of effort, you may find yourself a deal of a lifetime. Other notable employers in the city include:
Harris Health System
Walmart 
HydrochemPSC
Galena Park Independent School District
Benefits of moving your business to Jacinto City
There will be a couple of notable ones, and you should seriously consider doing it. Not every day will you get a chance to move to a place so suitable for your small business like this one, and dealing with moving anxiety will be easier once you realize how often people do it. The most important one includes its location. As you already know, Jacinto City is strategically located in the Houston metropolitan area, which is one of the largest and most diverse economic regions in the United States. This location provides businesses with access to a large and diverse customer base, as well as a well-developed transportation infrastructure, including major highways, railroads, and airports.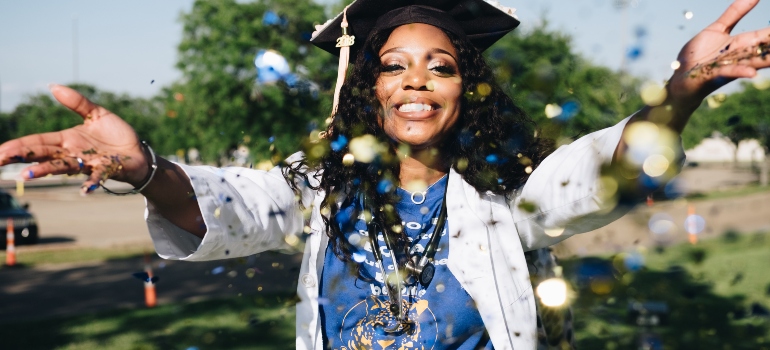 On the other hand,  this city offers various incentives to businesses, including tax abatements, low-interest loans, and workforce development programs. These incentives can help businesses reduce their operating costs and increase their competitiveness in the marketplace. In combination with the qualified workforce, this place offers, you can easily skyrocket your business and even expand it to a nearby area. 
Recreation and entertainment
Even though this city is considered to be small compared to other ones in Texas, it still has so many things to offer when it comes to recreation and entertainment. For example, you will be extremely close to Herman Brown Park – a large public park in nearby Houston. It offers a variety of outdoor recreational activities, including hiking and biking trails, picnic areas, playgrounds, and sports fields. We must also mention that Jacinto City and the surrounding areas are home to several annual events and festivals, including the Bayou City Cajun Festival, the Houston Livestock Show and Rodeo, and the Baytown Farmers Market.
Thanks to these events being suitable for all ages and professions, they could be a perfect reason to move to Jacinto City after retirement. There are also several senior living facilities in and around Jacinto City, which can provide seniors with access to a range of services and amenities, including healthcare, social activities, and assistance with daily living activities.
Living in Jacinto City with kids
In case you will not be moving alone, and your kids will be going with you, you probably wonder how interesting this city will be to them. Apart from great schools and many outdoor activities, they will have a chance to enjoy, there are some other interesting things to mention. Jacinto City is a tight-knit community that values family and supports its residents, including families with children. It also hosts several annual events and festivals that are family-friendly, including the Jacinto City Music Fest and the Fourth of July Celebration. If you currently live in Fresno, this change will surely not be too harsh for them. The entire Fresno vs Jacinto City comparison is easy to settle mainly because they will have more outdoor locations to explore in this one.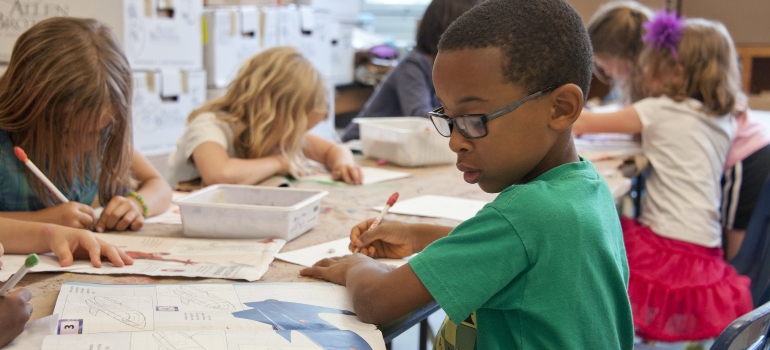 A brief overview of neighborhoods in the city
Of course, you will have to choose the perfect one, way before you schedule your relocation. Luckily, this city will have a lot of good candidates to offer, and all you need to do is explore them some more. Some of the neighborhoods newcomers usually pick include:
Galena Manor – This neighborhood is located in the northern part of Jacinto City and is situated along the Houston Ship Channel. It is a mostly residential area, with a mix of single-family homes and apartment complexes.
Forest Oaks – And in the southeastern part of Jacinto City you will come across this one. It is known for its tree-lined streets and well-maintained homes. It is a quiet and peaceful area, and many of its residents have lived in the community for several years.
Sterling Green – This neighborhood is located just outside of Jacinto City's borders, in the neighboring city of Channelview. It is a master-planned community that features a mix of single-family homes and townhouses.
If you have a chance to pay them a short visit, that will make your decision even more accurate. Those who live close and will not waste too much time moving to Jacinto City should organize a short trip and check out suitable neighborhoods in advance. Of course, if you already know someone who lives there, make sure you get more information and their thoughts on the area.
Organizing your relocation
And now, let's talk about your journey to this wonderful place. no matter how big or small your current home is, you should avoid moving on your own. Relocations can be tricky especially if you don't have enough experience and professional movers can help you do it faster. You will also gain much more time to get to know the place and even meet your new neighbors once you know your inventory is in safe hands. Make sure you let movers know about your plans on time, and let them help you make a perfect moving plan.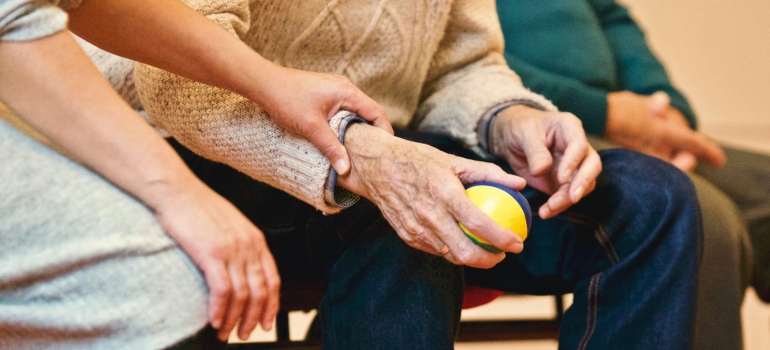 Jacinto City: A Vibrant Community Filled with Opportunities and Rich Culture
There is no question that in this place you will find happiness and have a wonderful life. Living in Jacinto City will get you closer to many lovely people and locations that you can't simply stumble upon. Make sure you let the area help you adjust to new things as it may take some time to blend in. However, the warmth and generosity of your soon-to-be neighbors will make it much faster than it should be.