Moving to a new place can be exciting and overwhelming, especially when adjusting to a new culture and way of life. For those moving to Texas, it's essential to understand the unique traditions deeply ingrained in the state's culture. Professionals from State to State Move advise you on what traditions you should know before moving to Texas. Texans take pride in their traditions, from barbecue and football to rodeo and bluebonnets. Understanding them can help newcomers feel more connected to their new community. In this article, you will find 10 traditions only Texans can understand and why they are significant to the state's identity.
The significance of traditions in Texas
Traditions are essential to the Texan culture, and they help define the state's identity. Texans hold their traditions dear, as they represent the shared experiences and values of the community. These traditions are passed down from generation to generation. Also, they help to create a sense of connection to the past.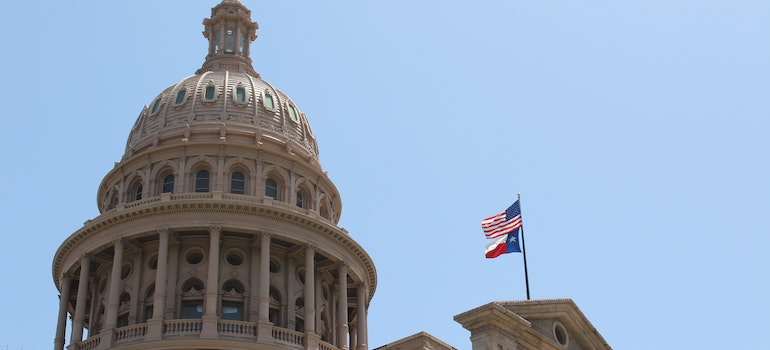 Texan traditions are deeply rooted in history and reflect the state's diverse cultural heritage, from the Mexican influence in Tex-Mex cuisine to the German and Czech influences in the state's famous barbecue. These traditions represent the unique blend of cultures that have come together to make Texas what it is today.
Shared experiences, such as attending a high school football game or participating in a rodeo, bring people together. Moreover, they create a sense of unity that transcends individual differences. If you want to participate in these customs, you will feel more connected to their new community and better understand Texas' rich and diverse cultural past. But, before participating, quoting for one of the best long distance moving companies Fresno TX will be the best option for your well-organized relocation.
Traditions only Texans can understand
Texans take their traditions seriously, and there are some that only locals can genuinely appreciate. From Friday night football games to the beauty of bluebonnets in the spring, rodeos, and the beloved Texas barbecue, these traditions are more than just events. Texas culture wouldn't be the same without them. Therefore, here are the most significant Texan traditions only locals can understand:
Friday Night Football
Rodeos
State Fair of Texas
Barbecue
Bluebonnet Season
Friday Night Football is a major sport in Texas and one of the traditions only Texans can understand
You should know how significant the sport is to the people of Texas if you're new to the state. Every week throughout the football season, towns across Texas come to a complete stop as residents gather to cheer for their teams.
High school football in Texas is unlike any other state. Generally, high school sports in Texas are similar to those played at the Division I college level. Funding and facilities are frequently larger and better; more coaches are typically employed on staff, and the enthusiastic fans and local support are exceptional. Texas is one of just two states that allows an athletic period in the school day. Texas high school football is rich with history, both old and new, that students and athletes have established throughout the course of their institutions' existence.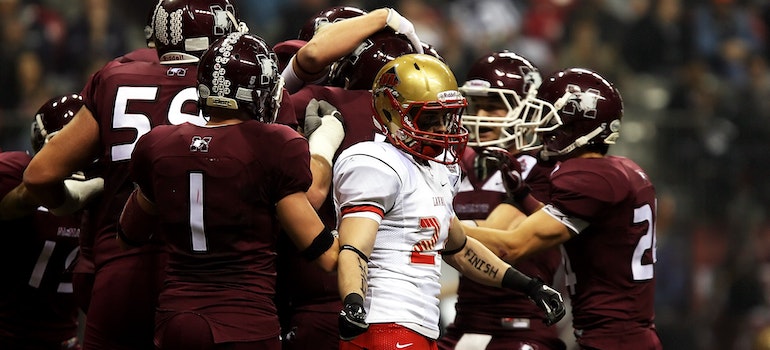 Whether you love high school football or not, you will eventually become a part of this tradition, especially if your family members seek to join it. If you are considering relocating to Texas, the best option before making any important decision is hiring long distance movers Missouri City TX. That way, you will have more time to decide which high school is best for your family members.
Rodeos
It's no secret that Texans love their sports, and Friday night lights are a tradition, but occasionally they're shining brighter on the rodeo arena than on the football field. There is no Texas history without the cowboy and cowgirl, and rodeos are an exciting way to honor this element of the state's past. We've singled out a few of the most exciting and rewarding rodeos in Texas:
The Houston Livestock Show & Rodeo
Annual Stock Show and Rodeo in San Antonio
WRCA World Championship Rodeo in Amarillo
Celebration of Western Heritage at the Fort Worth Stock Show and Rodeo
The Houston Livestock Show & Rodeo
The largest annual event in Texas, attracting over 2.5 million people worldwide. This rodeo provides something for everyone, with a kickoff parade, fair, and music.  Houston is a city that offers more than this. You can find a diversity of happening here, including this rodeo. Houston is a city for you if you want a dynamic way of life. And especially if you have long distance movers south Houston by your side.
Annual Stock Show and Rodeo in San Antonio
The rodeo in San Antonio is the world's oldest. The festival has a carnival, a fair with shopping and more than 600 exhibitors, a wildlife section with interactive and informative displays, horse and livestock exhibitions, auctions, and more.
WRCA World Championship Rodeo in Amarillo
This world championship is held in Amarillo in November, providing cowboys and cowgirls with a new form of competition. In contrast to other rodeos, this one has weekend competitions that mirror tasks commonly performed by ranch hands.
Celebration of Western Heritage at the Fort Worth Stock Show and Rodeo
The world's longest-running livestock exhibition and rodeo. The 23-day festival has a one-of-a-kind, historically significant ambiance.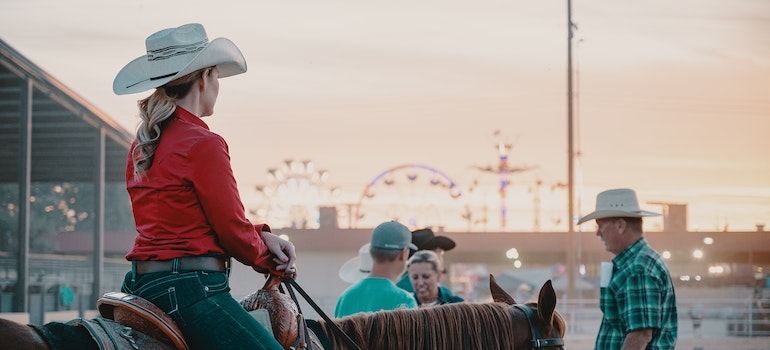 State Fair of Texas
Since its beginning in 1886, the State Fair of Texas has become an inseparable element of the state's culture. Our annual State Fair is a prime example of the saying, "everything's bigger in Texas." The Fair, hosted at South Dallas's historic Fair Park, is the longest-running fair in the United States, taking place there for a whole month every fall.
The State Fair of Texas offers both time-honored traditions and exciting new surprises. Some of the State Fair of Texas's hidden gems include African American art, The Butter Sculpture, and The Competition Kitchen. The State Fair of Texas is an annual tradition that many Texans look forward to throughout the year. If you want to be part of this yearly tradition, the answer is participating in this event. In that way, you will learn more about it, and you will have the feeling of belonging to the community. Of course, the best solution for that is moving to Texas. Book long distance movers in Cypress TX and finally, feel like you belong there.
Barbecue in Texas
Texans are pretty serious about their BBQ. Regarding delicious smoked meats, Texas-style barbecue is in a league of its own. It's important to smoke the meat slowly over a bed of post oak and, occasionally, mesquite for authentic Texas barbecue. Smoked meats, such as brisket, ribs, and sausage, are taken very seriously in Texas, and Texans have strong ideas on what constitutes the best BBQ.
Texans place a high value on BBQ, and rightly so. While pork is the meat to be barbecued in the United States, beef takes center stage in Texas thanks to the state's rich history of livestock ranching.
Which Texas city is the barbecue capital?
The "Barbecue Capital of Texas" title belongs to Lockhart. A journey to Lockhart is considered a sacred experience and a near-religious pilgrimage for anyone who considers themselves a meat-loving soul. If your heart belongs to Lockhart, not only for his world-famous barbecue and rich history but also for his small-town charm, it's time to move. Considering this, the only remaining option is to hire long distance movers Seguin TX. Your move will be according to your wishes and well-organized so that you will have more time for your family.
What is the most famous Texas BBQ?
Franklin Barbecue is the most well-known barbecue restaurant in Texas. His briskets are always juicy and flavorful, never dry. His sausage links, turkey, and pork ribs, among other hearty offerings, are delicious. Also, Franklin Barbecue has been Austin's go-to barbecue place for years. Aaron Franklin, the winner of a James Beard Award, is widely recognized as one of the most well-known and renowned barbecue chefs in the United States.
Bluebonnet Season
The bluebonnet season in Texas lasts for roughly four weeks, from late March to late April, with the height of the season being around mid-April in eastern and central Texas. Fields of bluebonnets surround the highways of the Lone Star State, and you can view them no matter where in Texas you plan to settle down. Furthermore, Pearland offers excellent views of bluebonnets. If you are searching for the perfect spot to watch the blooming of bluebonnets every spring day, Pearland is the right place for you. Quote for long distance movers Pearland TX to have a smooth long-distance move.
Every year in early spring, Texas is covered with lovely blue flowers known as bluebonnets. Many see it as a representation of Texas's natural magnificence and a reminder of the state's attractiveness. Around this time of year, many Texans gather their families for adorable photoshoots among the blooms.
Learning more about Texas culture will help you understand it better
Texas has several unique customs that Texans themselves only understand. These following traditional foods and drinks are more than simply needs in the Lone Star State – they are symbols of the culture itself:
Whataburger
Blue Bell Ice Cream
Tex-Mex
Buc-ee's
Pepper
Whataburger symbolizes delicious burgers in Texas
The American fast food restaurant Whataburger was established in Corpus Christi, Texas, in 1950. Whataburger is a fast-food chain with its headquarters in San Antonio.  It's not simply a fast-food restaurant; Whataburger has become a symbol of Texas. The chain's bright orange and white stripes and delicious burgers symbolize the state's pride. The restaurant has built a devoted following in Texas thanks to its dedication to high standards and fresh, local ingredients. Its fame is rapidly expanding outside the Lone Star State.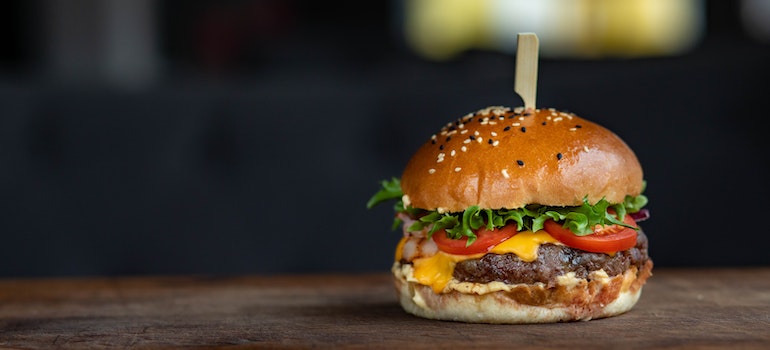 Blue Bell Ice Cream gathers locals at barbecues
The "Little Creamery" in Brenham, Texas, is home to the company's headquarters. Texans love it because of its luxurious, velvety taste. Handmade Vanilla, Dutch Chocolate, and Cookies 'n Cream are just a few of Blue Bell's ice cream varieties always present at Texas barbecues, family gatherings, and other social occasions. Blue Bell is more than just a brand to Texans. It's a symbol of their state's unique culture. If you want to taste the best ice cream daily, Brenham is only one quote away from your future city. Hire long distance movers Jacinto City TX and be right on your way.
Tex-Mex as an indicator of diverse culture
This name for Mexican-American cuisine was popularized in Texas. In response to the popularity of Mexican cuisine in the state, locals started recreating restaurant favorites using ingredients like beef and flour. Formerly known as Mexican food, "Tex-Mex" evolved when Mexican restaurants in Texas began including more of the flavors favored by Texans. Fajitas, nachos, and anything else made with beef, black beans, canned veggies, wheat flour, or yellow cheese are all examples of Tex-Mex cuisine. Tex-Mex reflects the diverse culture and Texan traditions only locals understand.
Wearing boots and hats is a way of life and one of the traditions only Texans can understand
For as long as anybody can remember, cowboy boots and hats have been standard attire in the Lone Star State. In the eyes of many Texans, these things are more than just clothing, and they represent their culture and identity. Boots are often worn as practical footwear for ranch work or rodeos, while hats protect from the sun and symbolize Texan pride. In addition, it's essential to know more about living in Texas, and doing deep research is one step closer to living in Texas.
Beyond their symbolic value, boots and hats are also essential parts of Texan fashion. Western-style boots have become popular worldwide for their durability, comfort, and style.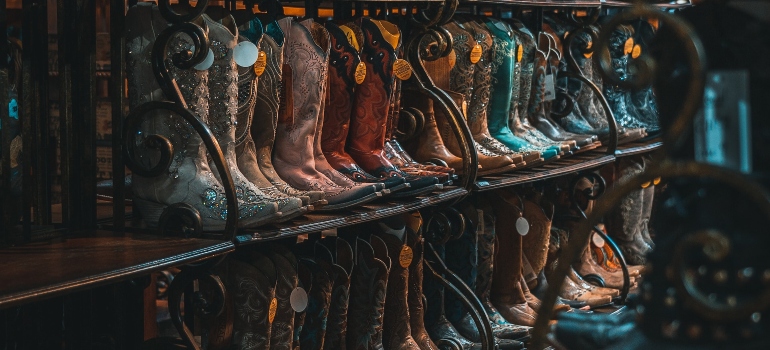 Dr. Pepper is beyond soft drink in Texas
Texans have enjoyed drinking Dr. Pepper, invented in Waco, for over a century. It's a popular soft drink among Texans and beyond.  Many Texans have become fond of the drink because of the unique 23-flavor combination it contains. There are many fans of the drink outside of Texas because of its pleasant flavor. Being founded in Texas, Dr. Pepper is symbolic of Lone Star State's pioneering nature, and the soda's sustained success there is a tribute to Texans' devotion to locally made products.
Embrace Texans' tradition and enjoy the beauty of Lone Star State
Understanding these traditions is essential for those moving to Texas because it allows them to better integrate into the state's social fabric and connect with locals on a deeper level. By embracing traditions only Texans can understand, newcomers can better appreciate the state's unique character and history and build stronger relationships with their new community.