Moving into a new state usually means adapting to the lifestyle there. However, not knowing where exactly you want to move can induce some headaches for the duration of the process. Luckily, today we help you choose the best city in TX when moving. Once you find the right place, you should consider hiring State to State Move services to help you relocate without significant issues. So, what makes Texas cities worth moving into? Before answering this question, we will talk a little about the state itself and some of the most popular cities.
The advantages of living in Texas
The Lone Star State provides the ideal balance of urban and rural living in an affordable package for anybody looking for opportunity and stability. The state offers small-business-friendly regulations, no state tax, ideal space for lower rates, a culture of Southern charm, and rich traditions.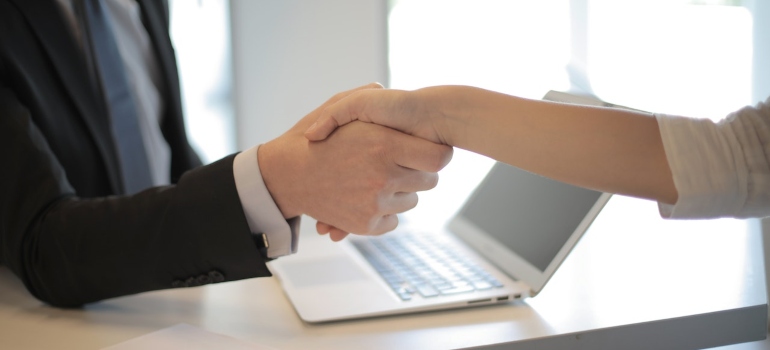 Low state taxes
Personal income taxes are outlawed under the Texas Constitution. Also, the corporate tax rate is relatively low. Texas' tax position makes it appealing to residents of high-tax states such as New York and California.
Small-business-friendly regulations
Texas is known for being a state with a regulatory environment that is friendly to small businesses. The state of Texas offers excellent conditions for starting any business. If you consider the no personal tax rate and a low corporate tax rate, Texas is an ideal place for companies that are just beginning and may have little revenue. On the other hand, red tape and streamlined regulations are reduced, which makes it easier for small businesses to navigate the regulatory landscape.
What is the red tape?
Red tape is a sarcastic phrase for excessive regulation or tight commitment to formal norms that is regarded as unnecessary or bureaucratic that prevents activity or decision-making. It is commonly used to refer to the government and other organizations, such as companies.
Warm neighborhoods
Nearly everyone is polite enough to say "please" and "thank you." Strangers passing by will smile and say "hello" to you. And, sure, some locals do bring pies and cookies to welcome new neighbors. After trying a fresh handmade pecan pie, you'll never want to live in another state. If you don't know how to choose the best city in TX when moving, maybe warm neighborhoods can help you decide easily.
Remarkable history and culture
It's generally known that Texas was its nation in the past. The Alamo, Santa Anna, and the heroic Texian troops who battled for freedom in 1836 are honored in the stories of the Texas Revolution. Six Flags Fiesta Texas, a well-known chain of amusement parks, takes its name from the six flags that the state of Texas has flown throughout the years—France, Spain, Mexico, the Republic of Texas, the Confederate States of America, and the United States. Having such a diversified history, Texas has functioned as a cultural melting pot.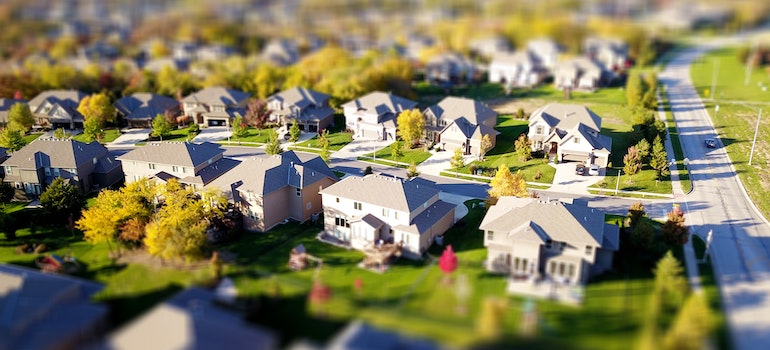 The best cities in TX to live
The state of Texas is located in the South-Central region of the United States. Texas is the second-largest state regarding territory, right behind Alaska. Moreover, according to recent studies, 29 million people live in the state. This makes Texas, once again, the second-largest state, but as far as the population goes, right after California. Some of the most popular cities to live in Texas are:
Austin
San Antonio
Houston
Austin- Live music capitol of the world
Texas is a thriving metropolis with a rich heritage and stunning natural scenery. Austin has one of the best job markets in the entire state. The city's economy, various sectors, and expanding employment market contribute to its desirability as a location. The music and art culture of Austin is world-famous. The city's wealth of live music venues and diverse musical styles showcase why it is frequently called the "Live Music Capitol of the World." If Austin is your dream come true, hire a long distance moving companies Austin TX and relocate to the city without breaking a sweat.
Cost of living
Housing is one of the biggest expenses in Austin, with median home prices hovering around $400,000. Rent can also be expensive, with the average monthly rent for a one-bedroom apartment around $1,300.
A single person estimated monthly costs are $1,077.0 without rent, and for an average family (family of 4), prices are $3,774.3 without rent.
San Antonio
To the west of the Mississippi River, you'll find one of the oldest cities in the United States: San Antonio. In 1691, when the region was used as a Papaya tribal camp, Spanish explorers came upon it.
San Antonio is home to more than 1.5 million people, making it the second-most populous city in Texas behind Houston. Despite its large size, the community seems relatively close-knit. Here, meeting new people is considerably more straightforward, and this can help you launch a successful career that allows you to reach your maximum earning potential. If you are considering moving to San Antonio, using the services of long distance moving companies San Antonio TX can help you move easily. Choose the best city in TX when moving by considering San Antonio as your new home.
Cost of living
Compared to the rest of the country, San Antonio's cost of living is around 15% lower. At an annual salary of about $43,000, you may expect to pay less than $1,000 for a median apartment in the city. The median cost of a house in the city is around $190,000.
Houston- The greenest city in the South
Houston is the most populous city in Texas, with an amazing population of 2.3 million. The finest of the South, world-class culture and worldwide appeal all come together in Houston, the fourth biggest city in the United States. If you want to start your new life in a city like this, long distance movers south Houston can quickly relocate you. Houston's museums showcase the city's history. You can see Unique exhibits in several of the city's museums at no cost or for a minimal fee.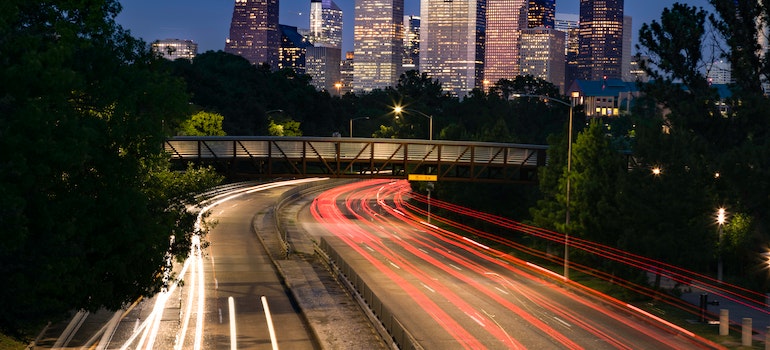 Cost of living
Houston has a lower median house value than the rest of the country – $84,000.  At South Park, Houston, you may find the cheapest apartments, with a monthly rent of only $724 for a one-bedroom. Houston's most desirable rental areas are Uptown and Eldridge – West Oaks, where one may expect to pay roughly $1,533 monthly.
Star State of Texas offers many possibilities in smaller cities too
Several different qualities define the excellent state of Texas. Cities around this state provide several chances for development and better living conditions. The following cities can also be found in the Lone Star State of Texas, among the state's most populous and well-known metropolises:
Seguin
Pearland
Missouri city
Cypress
Jacinto city
Fresno
Sequin TX
Seguin is a city with a strong sense of community. In this little city, everyone is known by each other. San Antonio, Texas's second-largest city, is only a short distance away. That's one of the reasons people choose to relocate to a place like this. And if you want to relocate smoothly, hiring long distance movers Seguin TX is a great idea.
Several factors, such as community trends, accessibility to services, quality schools, the local culture, etc., can influence where you live. You can find out if Seguin is a good fit for you in various ways. One of them, and the most important, is the cost of living in Seguin, Texas.
Cost of living
Accommodation, food, energy, healthcare, transportation, tax rates, and other necessities can all be factored into an overall cost of living calculation. Seguin's cost of living is lower than the national average. Seguin's average cost of living is $2021. The median tax salary is $3868, enough to cover 1.9 months of living expenses. Also, housing prices are a good indicator when choosing a neighborhood. The median home price is $312.701, and the price per square foot is $174.
Pearland TX
This Houston suburb is a fantastic city with a unique style. Many new apartment complexes, family centers, shopping centers, and small businesses vital this rapidly expanding part of Houston.  Excellent educational opportunities are one of the many things that make Pearland a desirable location to call home. If education is important to your family, hiring long distance movers Pearland TX can help you move to this city. Pearland's school system is ranked as one of the best in the state. The city of Pearland has a wide variety of ethnic groups and religions. Many people from different cultural backgrounds call the city their home.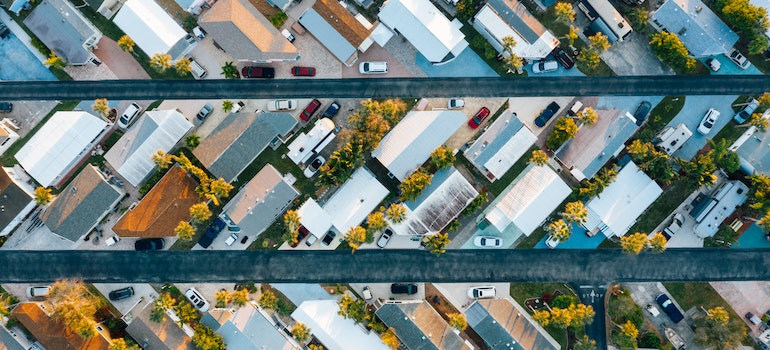 Cost of living
Pearland has a higher cost of living than some Houston suburbs, but it's still lower than the national average. The typical family income in Pearland is over $105,000, with each resident bringing in around $56,500. This is almost 68% more than the average income in Texas. Homes for sale in Pearland have a median price in the low $400s—a one-bedroom apartment in Pearland costs, on average, about $1,360 per month.
Missouri City
More than 75,000 people call this upscale Houston neighborhood home. It is situated southwest of downtown Houston. Most of the city is located in Fort Bend County, while the rest is in Harris County.
Cost of living
Missouri City's median house price is slightly higher than the national median home price of under $400,000.   Of course, factors such as the home's size, condition, and location all influence its market worth. Huge luxury mansions may easily cost over a million dollars. Two- and three-bedroom condos in Missouri City are commonly priced in the low $100s to the high $500s. Whether you want to live in a luxury mansion or condos, long distance movers Missouri city TX is here to satisfy your needs.
Medical care is affordably priced. The annual cost for a single person in Missouri City is about $3,800.
Cypress TX
Cypress is part of Harris County and integrated into the much larger area of Houston's administrative center. Until developers came, Cypress was just farmland. More than 180,000 people call this sprawling collection of master-planned neighborhoods home.
The advantages of living in this quiet area are far superior to the drawbacks. Another advantage is having long distance movers in Cypress TX by your side. This is the perfect spot if you want to live in a peaceful area close to attractive neighborhoods and convenient services.
Living costs
It's hardly surprising that real estate prices would soar in a neighborhood populated with well-off experts. At $281,644, the median of a property is more than the national average. Yet, if you check specific postings, you'll find that some homes go for as much as $1.5 million. On average, apartments in Cypress start at $1,119 per month, while condos go for $1,700.
Jacinto City
There are 9,613 people living in Jacinto City, a Houston suburb. This city is part of Harris County.
Cost of living
Around 71% of people in Jacinto City own their houses, while about 29% of people in the city are renters. The median price of the family house in Jacinto City is $211,025, which is low for the state of Texas but the middle of the national—one-bedroom rental costs around $937 per month on average. Home prices are 16% less than the national average, while living costs are almost 10% cheaper. If you are considering living here, professionals from long distance movers Jacinto city TX can satisfy your requirements.
Fresno TX
With a population of 23,921, Fresno is one of the largest Houston suburbs. Fresno belongs to Fort Bend County, home to many young professionals and families. Fresno's downtown area has a thriving restaurant and boutique retail sector. The moving industry is also developed in this area, as long distance moving companies Fresno TX is one of the best there.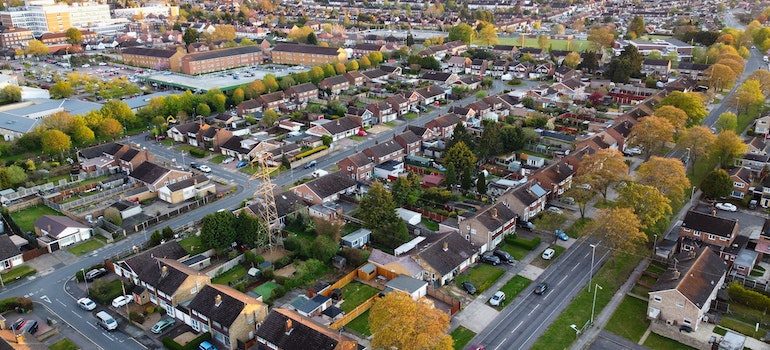 Cost of living
The cost of living in Fresno is 10% less than the national average. The median income in Fresno is $61,915, and the median home value is $179,523.
How to choose the best city in TX when moving?
There are several things to consider when deciding where you want to make your new home in Texas. Several of them are:
The job market is a must to include
Cost of living options
Consider whether you can afford to live city's housing options
The job market is a must to include
The job market is one of the most significant factors you must look for. For instance, Austin has one of the best job markets in the entire state.
Cost of living options
Another important factor to consider when choosing the best city in TX when moving is the housing options the city provides. Using the services of long-distance moving companies in San Antonio TX, for example, can help you relocate to San Antonio, which has very affordable housing. The median home value here is $190.000, while the median household income is $52.500. Housing is vital when moving into a new area, and Texas, with San Antonio as the leader, has suitable housing to offer.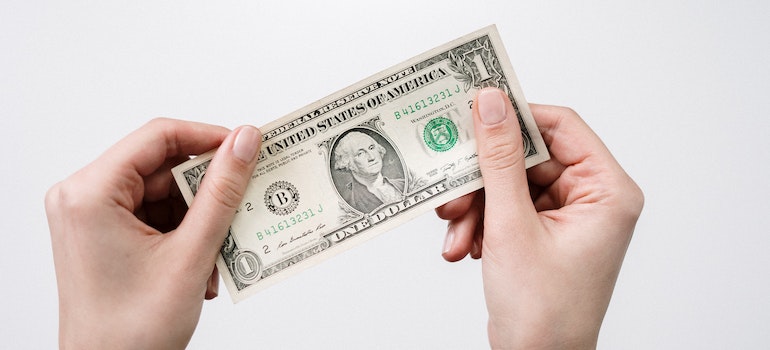 Consider whether you can afford to live in a chosen city
It's always a good idea to carefully consider whether you can afford to live in a chosen city before moving. While factors like job opportunities and quality of life are important, ensuring that you can afford the cost of living in your new city is equally important. Whether you can afford to live in a chosen city will depend on several factors, including your income, expenses, and personal priorities.
Wherever you choose to live, you've made a great choice
The best way to learn more about anything is to research it online. Luckily, we live in an era where any information is a couple of clicks away from us. If you are to choose the best city in TX when moving, your best solution will be to visit some websites that will explain more about each city. Later, if you hire long distance movers Terrell Hills TX, you can be sure you made the right choice.