If you need to perform a long-distance move, you need to know that the season in which you are moving has quite a bit of an effect. There is not a single best time of year to move long distance for everyone. It kind of ends up being a personal preference. That being said, the differences between seasons can be big. Your move will be easier or harder depending on the season. Every season brings its own benefits and challenges, such as the price of hiring long distance movers Brooklyn NY and similar. All in all, you need to know about both the benefits and drawbacks of each season before you can make an educated choice for your move.
And that is what this article will provide. All the information about moving in different seasons that you might need in order to have an informed choice. So, without further ado, let's see:
What is the best time of year to move long distance?
We will be considering four seasons for this. The seasons (in a really small case you did not know, and they also provide nice bullet points) are:
Fall
Winter
Spring
Summer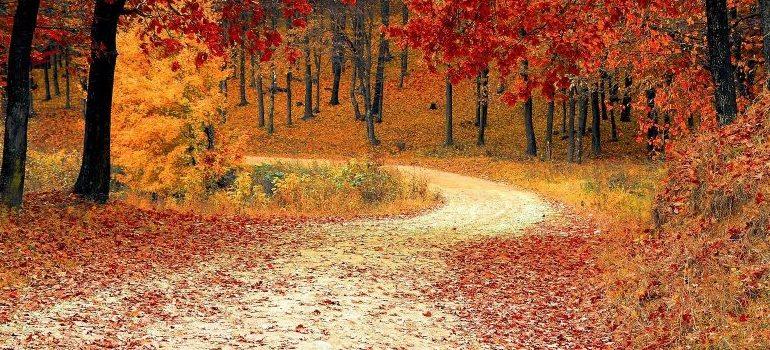 Fall
The fall might be the best season to move in if you only consider the moving experience. The weather is simply unbeatable between September and November. This will make your moving experience quite pleasant, as opposed to summer and winter where temperatures are much more extreme. It is also a great time to buy a home. The deals that you can get in the fall are much more favorable than in other seasons. You will also be warm and snug in your new home for the holiday season.
As for the reasons why it is not really great to move in the fall, there are two that are really influential. If your kids attend school, it is a real nightmare to add the whole pressure of changing schools into the mix. It is so influential that it single-handedly beats all the benefits of moving in the fall. Also, with the holidays looming, your Orlando long distance movers might have a lot less availability on the weekends.
Overall, the fall is perhaps the best time of year to move long distance if you do not have children that go to school and you don't mind the limited weekend availability of moving companies.
Winter
When it comes to moving during the winter, the greatest benefit is the price of the moving process. Most people dislike moving during this cold period and that creates a lack of work for the moving companies. What this means is that you will be able to get much more favorable moving deals, with much more favorable scheduling. Moving companies will also be more open to negotiations but you can't expect miracles even in the winter.
However, moving in the winter exposes you to frigid temperatures with plenty of snow and rain. This can cause treacherous moving conditions for all the drivers. Considering the distances involved, it poses a considerable risk to your belongings. If you are doing a DIY move, for example, it is best to avoid the winter. Furthermore, moving in the winter will require some additional preparation. Think waterproofing the boxes and making sure that the walkways are clear.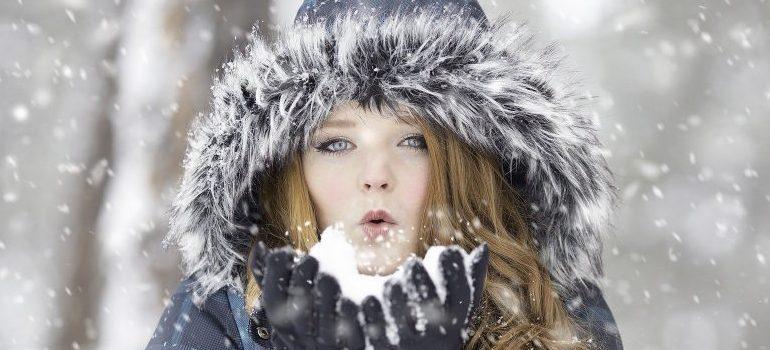 All in all, winter is a great time to move if you are looking to save some money on the moving process, in lieu of pleasant moving conditions.
Spring
Moving in the spring is similar to moving in the fall. The conditions for the move are great, the prices are decent before the end of May, and the weather is quite nice during the spring. It, of course, depends on your region but there will not be any extreme heat or cold during the spring. In some regions, moving in the spring is actually quite enjoyable, with temperatures being just about perfect. So, great conditions, great weather, low prices, what is there not to like?
Two things, actually. Without them, the spring would definitely be the best time of year to move long distance, without a doubt.
Again, if your kids are going to school, this is the time of exams and end of school year activities. Your kids will really not want to miss this period in their lives, for the most part. It also invites a host of other problems that stem with them not finishing the school year so have that in mind. Another thing that starts to creep up in the spring is the availability of moving companies. The closer you are to the end of May, the less available they will be as more and more people are deciding to move at that time. If you want to know more about your upcoming spring relocation, check on the pros and cons of moving in spring!
Overall, similar to the fall, the spring is a great time to move if your kids are not yet in the school system and you can deal with less than ideal scheduling.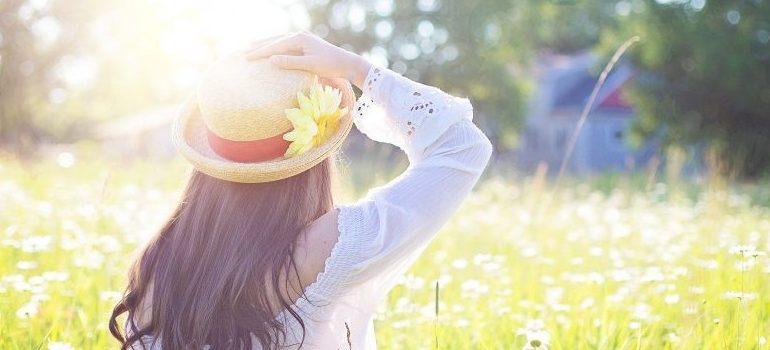 Summer
Finally, we come to the peak moving season and if you ask people, most of them would say it's the best time of year to move long distance. The summer. The reasons why most people move in this season are numerous. The home market is at its peak, which will make it a lot easier to sell your old home, and for a better price as well. Also, for families with children that go to school, this is the time of their summer break and is, therefore, the best time to relocate. Another great reason for the summer move is that the days are simply longer. You will have more sunlight on your tasks. This will make it a lot easier if you are performing a DIY move.
The main reason why you should not move in the summer is quite simple, actually. It will cost you a lot more. The simple fact that around seventy percent of all moves are done in the summer does wonder for moving companies' availability and prices. As in, they will be low and high, respectfully. Additionally, the weather conditions can be simply overpowering, depending on the locale, such as Texas or Florida for example.
Moving in the summer is definitely a good idea if you don't mind higher rates of moving services and minimum flexibility in scheduling times.
All in all, every season has its pros and cons and the best time of year to move long distance definitely depends on what your situation is. Do you want to save money? Are your kids in school? What weather do you prefer? The best time to move depends on those, and similar, answers.