When you decide to move out of state, you need to be really prepared and focused on this process. Because state-to-state move belongs to a group of more demanding and challenging processes that require good organization and a lot of planning. Before you start packing, do your best to research your new country so that you are ready for a fresh start. For someone who has never moved before, you need help. We have prepared this guide for you to make things less complicated and difficult. Let's say that with our mini guide, you'll have no problem moving out of state. So, take a look at our checklist for moving out of state and get started!
What you need to know about moving out of state
First of all, know that this may seem a little intimidating at the very beginning. But don't worry. With a little effort and invested time, everything becomes easier and simpler. Also, in this case, the help and support of professional movers will mean the most to you. And therefore, your first task is to find a suitable, verified, and safe moving company that will be your right hand. From beginning to end. The duration, organization, and planning of this move will depend on the distance to which you are moving. But also from the requirements of your move.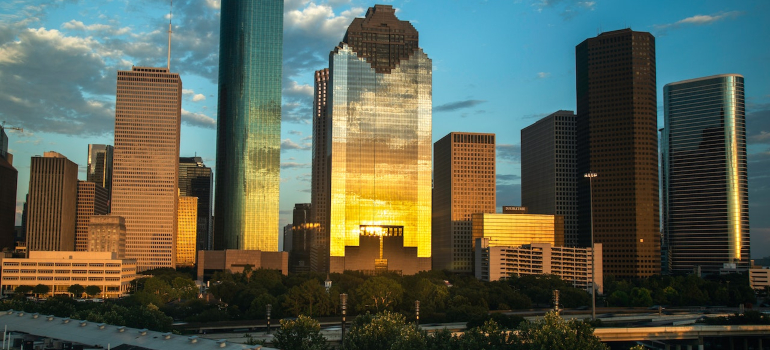 If, for example, you are moving from Texas to New York, you are expected to move 1,555.35 miles long. In that case, you must plan your every step well and be ready for all the challenges that await you. In the previous year, New York received about 43,000 new households. While Texas began to lose its inhabitants, what is shown by the data is that in the last few years, from 435,000 to 471,000 people moved out of this state. But regardless, according to U-Haul data, Texas is still in first place on the list of states people moved to most in 2022. Regardless of where you are from and where you are moving to, always be informed about migration. Because if a significant number of outbound migrations have been recorded in the country where you would like to live, investigate the potential reasons for leaving.
The ultimate checklist for moving out of state
As you can see, moving out of the state isn't that simple. A lot of work awaits you. And in order to succeed in everything, you must be organized. What we advise you is exactly today's topic. More precisely, we advise you to have a moving checklist to help you realize your out-of-state moving without any difficulties. Also, the moving checklist will help you follow the entire course of the move and reduce the amount of stress. Because with this list, there is no possibility of forgetting anything. That is why we will now present you with the checklist for moving out of state, which is the main part of this guide.
A checklist for moving out of state:
Find and hire a reliable moving company
Get packing services
Rent a storage
Pack your belongings
Transfer your utilities
Research your new neighborhood
Our list consists of the main things you need to do during the preparation for your out of state move. Also, you can remove some of the items from this list or add new ones. It all depends on the requirements of your move.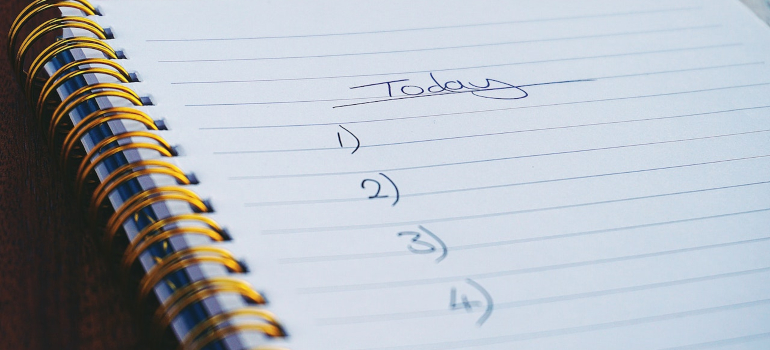 Find a reliable moving company that will help you relocate
You have decided to move from your country to a new one. Regardless of whether it is for work or you want to change the environment and find better opportunities for your children to grow up, you will eventually come to the same conclusion. That is, this type of move requires professional help, and you will need your out-of-state checklist. And the first thing on the list to do is to hire a reliable moving company. Wherever you move, you will need the help of cross country movers because they can provide you with full moving services and be your right hand.
What does that mean? It means that their experts are the ones you need. Their experience is crucial in cross-country moving. Because they have the needed skills and logistics to relocate your belongings away from the state you are in now. And that is so important when dealing with complicated relocations like cross-country moving. When you find reliable movers, half of the problem is solved! So, based on your needs, find several moving companies, request a free moving quote, and choose the best option for you!
Another important thing on our moving checklist is insurance. When you request a moving quote from your moving company, make sure that insurance is included in the offer. Insurance is important because if an unwanted situation occurs, such as damage or loss of your belongings, you will be able to compensate for the resulting damage.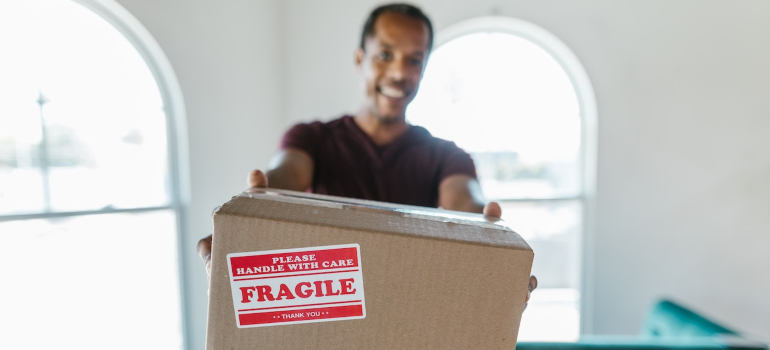 Add packing services to your moving contract
If you are moving for the first time, you should know that packing is very important for a safe move. And the essence of moving with professionals is to gain security for your belongings. Packing should have a special place on your out-of-state checklist. If you're moving to Orlando, arrange professional packing services Orlando companies offer, and you'll have a nice, stress-free move. To understand the importance of packing, you need to imagine what would happen if you packed your belongings and they ended up getting damaged in transit.
Well, there are many ways to transport your cargo when moving out of state. They can go by plane, truck, or ship. And if you don't want your things to be damaged during transport, use professional packing services. Also, make sure that the insurance policy covers all costs in case of damage. Also, know that when you have professionals pack you, any responsibility for damage is theirs. So, now you see why it is so important to have your movers by your side and use professional packing services.
Rent a perfect storage unit for your out of state move
Many things can happen during an interstate move. Things that can delay your move dates, such as bad weather, breakdowns, or problems with transferring utility services to another state. Then you will have to pause your move, and you will need to find an additional place to store your belongings. Let's say you are moving to Orlando, FL. Ideally, you should try to find a suitable storage unit. Therefore, try to arrange the best conditioned storage in Orlando and experience tranquility and peace during relocation.
Your belongings will be fully protected from mold, moisture, damage, or any external or internal impact in the storage units. This is why hundreds of satisfied customers return to their favorite moving companies. Because of that feeling of peace and stress-free relocation. Interstate moving is very demanding, which is why arranging storage must be on your out-of-state moving checklist. So, if you need storage units, contact your company and determine the storage size based on the number of your things.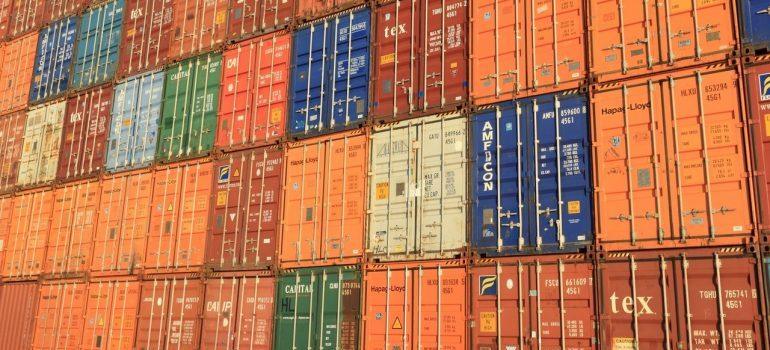 Pack your household
The packing process has a special place on this moving checklist. Let's say you are moving from Texas to New Jersey, a distance of 1,740 miles. That means your items require adequate packing. In order to pack everything properly, you will need quality and durable packing materials.  
When it comes to moving long distances, you need to know that the number of things can affect the price of your move. If you are only moving a suitcase of personal belongings, your out of state relocation can cost around $3,500. Of course, depending on the distance. So, if you still decide to move the entire house inventory with you, first sort and declutter your things, then make an inventory list. With the help of these steps, you will have easier and simpler packing. Get adequate packing supplies, and get started. But know that there is a better and easier option for you. And that, as we have already said, opting for packing services that long distance moving companies Texas offers can provide you with!
Transfer your utilities
Administrative work includes changing addresses, signing your children out of school, collecting medical reports, obtaining travel visas, vet reports for your pet, etc. Also, don't forget to pay all utility bills and deregister all the services you use. This is one of the mandatory tasks to do when moving out of state. So, make sure you collect all your moving documents, sort them and pack them. Also, pack documents in a bag that you keep close to you. You never know when you will need one of your documents. Leaving them with movers is not smart since out of state moves can take weeks. So make sure to put documents in an essentials bag where you will have other important things you might need during the move.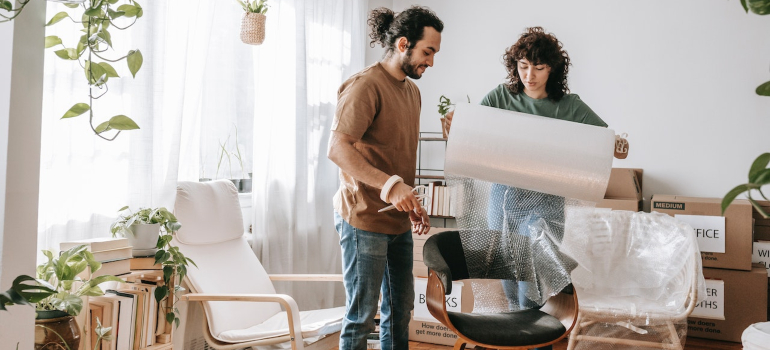 Research your new neighborhood
If you decide to move out of state and when you find the perfect state for you and your family, you need to prepare for relocation. And for that, you have to have time. Time is very important. If you have time, you will be able to do some research on your new neighborhood, schools for your kids, and parks nearby. Let's imagine that you are moving to Orlando. In order to have enough time to explore your neighborhood, you should hire interstate movers Orlando offers. Their moving experts will analyze your requested moving quote and prepare a moving offer for you. When they are finished, they will send it to you and explain every detail.
After you accept the offer, you will have plenty of time to get to know your new state, city, and neighborhood. Because your movers will take care of everything else. And there's a lot to take care of, trust us. Your movers will know what to do and how to get what you want before the deadline. So, take the time to research your new place to live. Research business opportunities, schools, housing options, living expenses, entertainment options, and more. Because that's the only way to be completely ready to start a new life in a new state!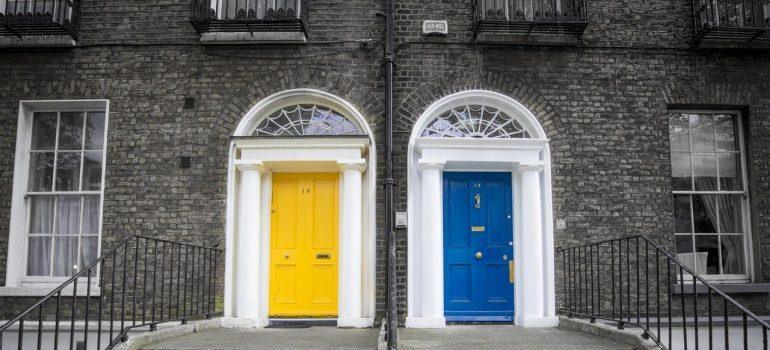 A moving checklist will help you have a successful move!
Moving can be a complex process. But, with a reliable moving company by your side and our checklist for moving out of state, everything will be much simpler and easier. Whether you are moving from Texas to North Carolina or from Texas to Tennessee, with a good checklist and professional moving help, you will have nothing to worry about! Therefore, keep our list with you, follow all the steps from our mini guide, and you can rest assured that you will have a successful relocation.