Decluttering is a process almost everyone goes through before they move. It is a vital part of the moving process due to its potential to cut down, or even recoup, costs. You can declutter your home before the move in multiple ways. In fact, before you hire long distance movers Long Island, make sure to try some of these ways out for yourself. This article is going to provide you with the necessary knowledge for your decluttering efforts. From organization to a yard sale, we are going to explore the top ways of decluttering your home.
How to declutter your home before the move? – 4 top ways!
In order to properly declutter, you will need to do the following:
Organize and declutter room by room
Get moving boxes and packing supplies for decluttering your home before the move
Donate!
Declutter your home before the move with ease – Organize a yard/garage sale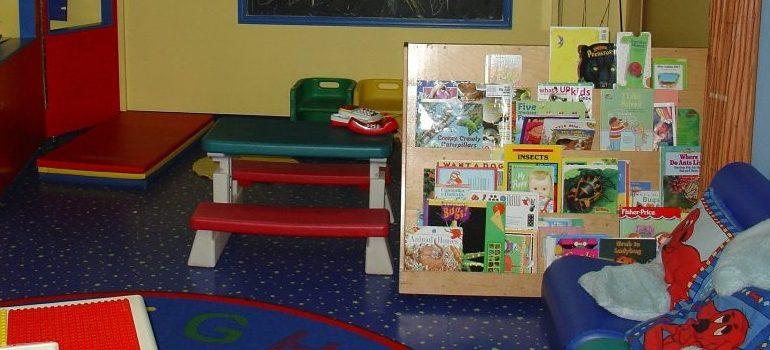 Organize and declutter room by room
The first thing that needs to be on your list is to figure out how to organize your efforts. Decluttering takes time and can be quite disruptive to your normal schedule. The best way to go about this is to go room by room. You can start anywhere but it is best if you start with the rooms that are used the least, such as an attic or a garage. These rooms might have the items that will require most of your focus and attention, anyway. When you hire long distance movers Florida, you will want to have the least amount of clutter to load into the truck. Start by figuring out how many items are there. Take them from their "hiding places" and line them up where your entire family can come and see them.
Never throw away something without asking all the family members about it. Something that you see no value in can easily be invaluable to someone else. This can be a simple pebble that serves as a reminder of a great event, or anything else. Never presume that something is useless. After all, it is at your house, someone decided at some point that it was worth keeping. But not all of the items will be like that. Most of the items in your rooms will be there for "just in case" or "we might need this someday".
The fact of the matter is that someday very seldom comes for these items. Most of them you can easily replace with newer versions which will be lighter, take up less space, or be more convenient in some way. Make sure to figure out what to keep and what to throw away, donate, or sell.
Get moving boxes and packing supplies for decluttering your home before the move
You will definitely need some containers and packing materials for your items. Therefore, you should make a packing checklist as soon as you can! Even if you don't plan to use them in the moving process itself, they can come in handy for the decluttering. These supplies include packing paper, bubble packs, packing peanuts, painter's tape, and so on. Basically, everything you need for packing you can also use while decluttering. The fact of the matter is that no matter what you decide to do with your belongings, it will be better if you put them into containers and apply some packing materials.
If you are planning to sell the items, this can raise the price. It will also make the handling of these items much easier as you will not need to move them one by one. They will all be in moving boxes. For this purpose, you don't really need to worry about the quality of the boxes as your items will not be making the long trip.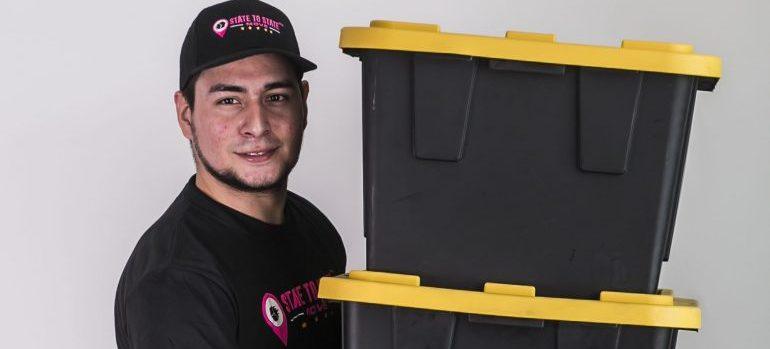 Donate!
The next thing that you can do while decluttering is to simply donate your unneeded items. You can donate them to your friends, family, or acquaintances or you can arrange for someone to pick them up from your home. In most cases, the organizations that are willing to do the picking are doing it for the sake of charity so you can rest assured that you are doing a good deed. Your old items might be someone's most valued treasures. Donating your old stuff is always a great thing to do and it will show what kind of person you are.
Declutter your home before the move with ease – Organize a yard/garage sale
If you believe that you need to recoup some of the money that you will be spending on the relocation, you may want to sell some of your clutter. If most of your items are in passable condition, you can organize a yard or a garage sale to try and sell them to other people. As with any selling endeavor, marketing or advertisement will play the main role here. The more time and effort you put in advertising your sale, the more people will swing by. And the more people = more chances of a tidy profit.
Just make sure that you organize your sale in a safe and secure manner, especially in these pandemic times. Social distancing is still in effect but that need not prevent you from having a garage sale if you take the necessary precautions.
You can involve the whole family in the decluttering process!
As mentioned previously, you really should make sure that you involve every member of the family in the process. This will ensure that no one is disappointed that you did not keep a specific item. There may be quarrels but you should be able to work this out. The more emotions the item provokes, the more likely is that you will keep it.
Hire professional movers to assist you with the move
Finally, after all your decluttering efforts, you may feel fatigue and stress. If you then try to perform a DIY move, things might not go really well. The best way to relocate is to enlist the help of a professional moving company. They will make sure that your relocation is fast, efficient, and safe. If you declutter your home before the move, you will need to pay less due to having less weight.