On average, every American adult goes through the moving process 11 times. And since, most of us know how daunting and stressful the moving process is, we usually decide to hire a professional moving company. Every professional mover has plenty of moving services to offer which saves us a lot of time and reduces the moving stress significantly. However, when it comes to DIY moving we are often wondering should we do it or not? Therefore, if you want to try and execute the moving process on your own, we have prepared a small guide to help you out! Let's begin!
DIY moving – Yes or No?
DIY moving can be fun and cheap if you know exactly how to execute it and how to prepare and organize everything well in advance. If you've never done this before, and you are preparing for a long-distance move, then its definitely better to hire a professional mover to assist you with your relocation. However, if you are not prepared well, the DIY move can cost even more than simply hiring a professional mover and getting their full-moving services. Therefore, you should start with preparations at least 2-6 months in advance, organize everything, gather packing supplies and moving boxes, ask your friends for help and, of course, declutter your home!
Hiring a professional mover is always a good idea
Unless you own a moving company or you are one of the experienced employees in one of the moving companies, there's no chance that you can execute the moving process better than these professionals. Every professional moving company has well-trained workers, a license and years of experience in the moving industry. If you have any questions about the move, you should contact your mover and their polite customer service workers will gladly answer all of your questions. A professional mover also offers plenty of moving services, such as:
A local and long-distance move
A wide pool of moving trucks
Moving boxes and packing supplies
Professional packing and unpacking services
Storage Services
Insurance and Safety
Special services (such as a piano moving, etc.)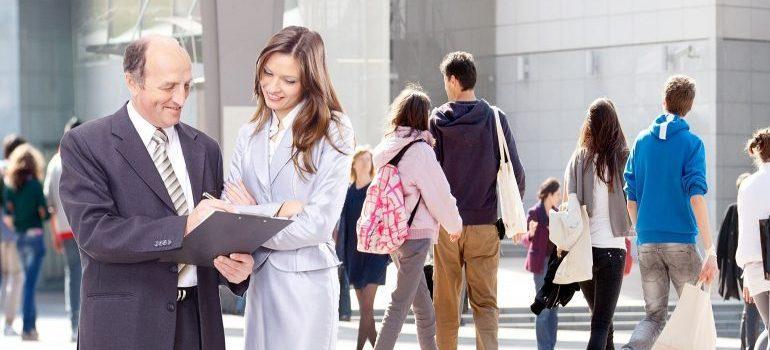 DIY Moving – Tips and Tricks
However, if you want to go through the moving process on your own, these are the steps you should follow:
Ask your friends for help
Rent a moving truck in advance if you are planning on DIY moving
Create an ultimate checklist
Declutter
DIY moving – gather moving boxes and packing supplies
Pack an essentials box
Ask your friends for help
Do not hesitate to ask your friends for help, ever! Would you help your friends? Of course, you would! Be sure to let your friends know about the move at least two weeks in advance so they can organize their time and reschedule appointments in time. Make sure to get enough refreshments, especially if you are moving during the summer. You should also get enough food and snacks but having a radio on wouldn't be a bad idea either! The whole moving process will be fast, easy and fun with all your friends by your side!
Rent a moving truck in advance if you are planning on DIY moving
Carefully calculate and measure the furniture and moving boxes that you are planning to move and according to that, rent a proper size of the moving truck. If you don't know how to do it properly, you can call a company whos renting moving trucks and ask for advice. However, you should try to rent a moving truck in advance. You should also save a parking space for the moving truck by your house or apartment. Therefore, ask your friends to park their cars on a few parking slots next to your house a day or two before the moving day.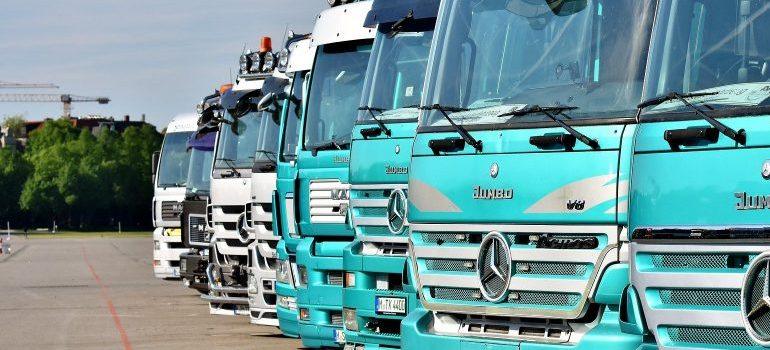 Create an ultimate checklist
The checklist is one of the most important moving documents, especially if you are preparing for the DIY move! Create a checklist of tasks that you have to finish before the moving day. Split tasks into smaller ones and finish one or two every day while you are driving back home from work or going for grocery shopping, etc. Hang the checklist on the refrigerator and "check" every successfully finished task. You can also give a task or two to each family member and speed the moving process up!
Declutter
Nobody likes to declutter even tho this is something that everyone should do annually. However, the moving process is a perfect time and opportunity for decluttering. Get rid of unnecessary items. Declutter slowly and room by room. After all, you can always donate or give away items in good condition. But, you can also organize a garage sale and earn some money!
DIY moving – gather moving boxes and packing supplies
You will need a solid plan, friends to help you out, to rent a moving truck and to declutter but you will also need a lot of moving boxes, packing supplies and a packing guide. There are a lot of different ways to get moving boxes and packing supplies and everything depends on your moving budget. These are your options:
Contact your professional mover and buy or rent moving boxes and supplies
Check if someone is selling already used packing supplies
Ask your neighbors if they have some spare boxes and packing supplies that they don't need
Find free cardboard boxes and packing supplies in the stores and offices around you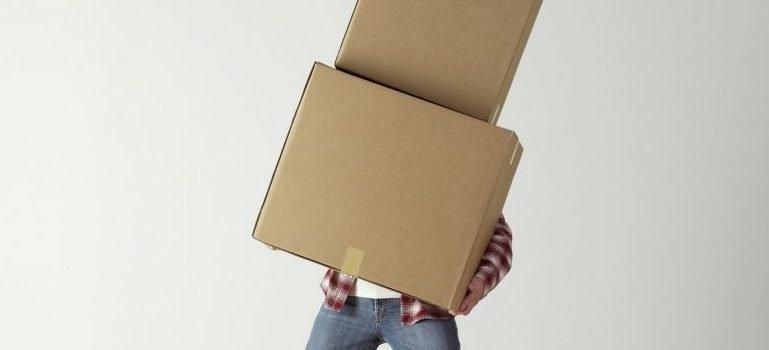 Pack an essentials box
Don't forget to pack one essentials box for you and for each member of your family. Essentials box should contain all those necessary things that we are using on a daily basis. Those items are toothpaste, toothbrush, glasses, contact lenses, medications, pajama, one or two sets of clean clothes, towels and so on. You should also assemble on essentials box for the whole family which will contain sheets, pillows, pillow casings, and blankets.
DIY moving is possible but very difficult if you are not prepared well in advance! However, it's highly recommended to hire a moving company or at least give them a call and ask for advice if you are planning to go through the moving process on your own. Best of luck!