Moving can be a pretty stressful event and a lot of people are worried when it comes to choosing a proper and reliable moving company. When it comes to long-distance moving – it is natural to feel stress and unsure of how they will handle your belongings. So, what are the traits of reliable long distance moving companies? Should you only pay attention to online reviews? Or you should only rely on personal recommendations? What are the questions you should ask? How to know what reliable movers should offer you? We got this simple guide to help you find a perfect moving company for you and your needs.
Traits of reliable long distance moving companies are license and insurance
Although online reviews might be useful, those two things are something that you should check immediately. This is an especially important thing when it comes to long distance moving. Simply, this type of relocation is much more expensive and complicated. And, you need to make sure that you got a professional and reliable company to do it!
You should know that companies that operate between states must have a uniques US DOT number. This simply means that they are registered with the Federal Motor Carrier Safety Administration. They regulate the interstate relocation and it is mandatory to register with them. The FMCSA website allows you to check if a moving company is registered very easily.
Experience is important when it comes to reliable long distance moving companies
So, when you are choosing a reliable moving company to relocate you from one state to another – experience is very important. You should check their website, check reviews and check how long they have been operating. Long distance relocation can be complicated. And that is why experience is one of the most important traits of reliable long distance moving companies.  If you see that a moving company has been doing long distance relocation for years – you can be sure you are in good hands.
Reviews are very important
If you decide to watch a movie – you will check the reviews. The same goes for moving companies. Social media is very important today. Profile od a moving company on social networks is very important. You as a customer will get a first impression about them and that can often make you choose long distance movers that pay more attention to their social media accounts. So, make sure to read reviews and testimonials, but keep an open mind. If a company has one bad review- it doesn't mean they are bad. Research, investigate and make sure to choose a proper moving company for your type of relocation.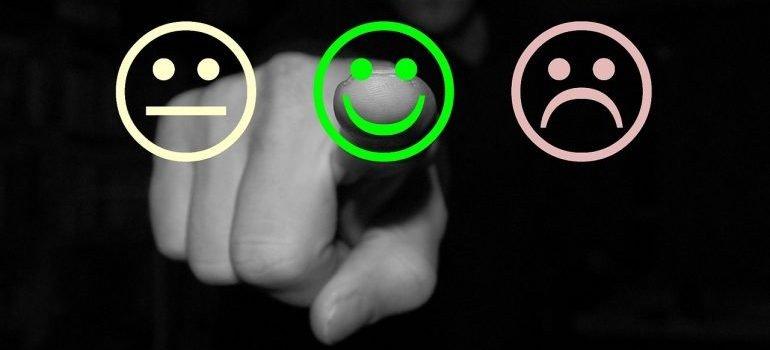 Additional services are important traits of reliable long distance moving companies
Moving is more than simply moving your belongings from one place to another. A  proper moving company will be able to offer you additional services that will make your relocation smooth. The most common services are storage and packing. A lot of people need storage when it comes to moving. And a company that can recognize that – well, that should be your choice. Also, packing is a task that can take a lot of time. And a reliable moving company will have that service so they can help you relocate easy and worry-free.
An estimate is very important
Well, getting an estimate price for your relocation is very important. A lot of companies will give you a really low price and, once you have signed the contract the price might change. So, usually when something seems too cheap -there is a reason for that. It is better to pay a little bit more, but be sure that your belongings are in good hands. Also, a reliable company that can offer you a moving estimate that will be the price you pay at the ned – well they are worth hiring. With a professional moving company – no matter if it is a local move or an interstate – you should get a clear, honest and accurate estimate.
Focusing on the customer is one of the most important traits of reliable long distance moving companies
The best indicator of a reliable moving company is customer satisfaction. Good and reliable movers will focus on their clients. They will do their best to understand your needs. Also, they will always be there for you and answer all of your questions. They will guide you through the whole process and they will be interested in your relocation. You should feel that they are focusing on you, your relocation and that they are trying to help you.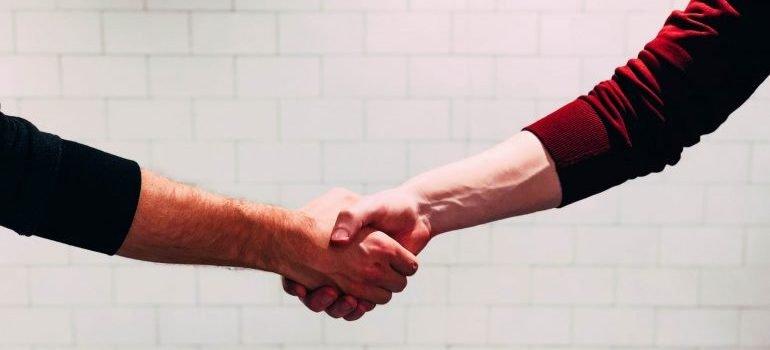 So, in order to check how they treat their customers – you can try to contact them. Speak to their representative and see are you comfortable to hire them to be in charge of your relocation. Is their representative pleasant, positive and willing to help you? Those are things that should make a difference and can help you choose a proper and reliable moving company.
How to choose?
Choosing a reliable moving company can be hard. But if you pay attention to some of the details that are important – you can be sure that you choose a reliable one. Think about your expectations. What do you expect from the moving company? What type of relocation do you need? Are you moving your business or your home? Do you need storage or packing? Are you able to get all the packing materials? 
Those are all the questions you should resolve before you start your search. Simply, you need to know what you are looking for. That way – you will avoid scams and additional costs. You need to make sure that your belongings are handled by professionals, so ask them all the questions when you contact them. And if you feel confident and pleasant talking with them – well then you got yourself a proper moving company!