Are you nervous about moving to another state and starting life in a whole new place? Does the thought of having to pack all your things and get ready to move long distances cause you stress? Since many things need to be done before leaving the state, often many homeowners are worried about the need to prepare for the big day. That's why we have compiled the following moving guide on long distance relocation.
Here are some tips for a long-distance relocation
Each move involves some degree of stress. Consider using these seven helpful tips to ease the transition between addresses in the United States.
1. Check the cost of living index before moving
The average cost of living sometimes varies significantly from one place to another. Before moving to a distant state, consider checking the cost of living index. This should help you evaluate your income requirements in another community in realistic terms.
2. In different places, there are often unique professional licensing systems
Carefully check all state professional licensing requirements that apply to your family members before moving. States often maintain unique licensing systems. If you need to apply for a license to work in your area elsewhere, knowing the timing associated with this process can be very important.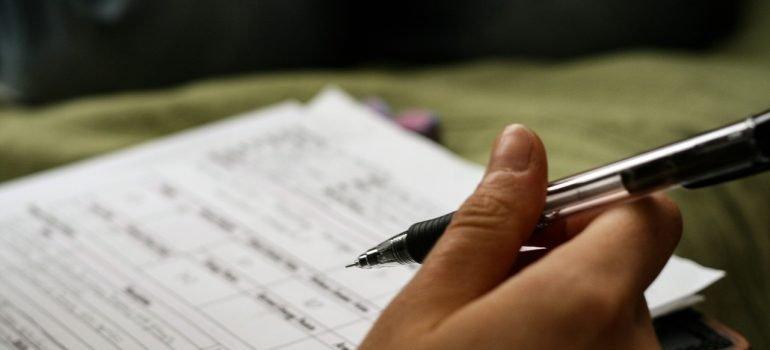 3. Find out about the weather conditions in your destination city
An assessment of the seasonal weather conditions at the destination facilitates packing. For example, you probably won't need a thick winter coat in Miami or Palm Springs. However, if you move to New England, you will not want to leave this valuable item behind!
4. Carefully review state tax information
In some states, such as Nevada and Wyoming, no income tax is levied. Others, like California tax residents, are more than typical. If you have a home in two places, you may have to pay income tax in both houses. Carefully check tax details for your destination to avoid surprises later.
5. Consider driving issues
If you plan to drive in another state, pay attention to the requirements for a driver's license. The Department of Motor Vehicles can provide useful information about specific state laws of interest to you. You will need to abandon your existing license when you apply for a new license elsewhere.
6. Notify family and friends of an upcoming move
Make sure you let your loved ones know about your moving plans. It will be easier for them if they try to contact you after your move. In addition, if you have problems with the move (for example, there was an accident on the way), someone will find out about your route.
7. Remember to get the necessary travel permits for pets
Do you plan to move with pets? Before transporting a dog, cat, horse or any other animal from one state to another, make sure that you have received all the necessary animal health certificates. Most states require you to have a medical examination and the necessary vaccinations for your pet before your departure date. Hawaii may also need a quarantine period for pets after arrival.
And here is our guide on long distance relocation
Plan ahead
Planning ahead of your big move is the key to success when it comes to moving to another state. Before you begin the relocation process, take the time to plan your move. It is important to indicate what it is going to take, the cost of moving, and what to do after arriving at a new place. After you highlight these key points, it is important to plan the financial details, transportation sources and determine whether you will hire professional movers. These are all important things to plan before starting to pack.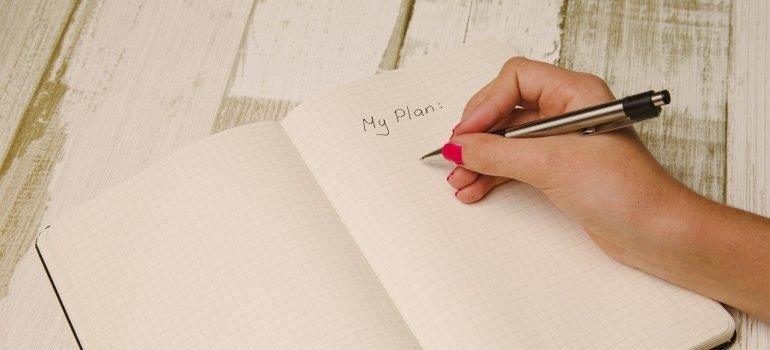 Cut down items
Since you are not moving around the block, moving long distances can become costly without reducing unnecessary items. Do you really need this sixth-grade history book or a broken PS4? Instead, focus on throwing away or donating things that you no longer need. This will put such important things as kitchen appliances and porcelain of your grandmother in the first place in the list of items for packing and moving.
Hire right movers
What kind of a guide on long distance relocation would this be without tips about hiring the movers? Licensed and insured interstate movers are closely monitored by the U.S. Department of Transportation's Federal Motor Vehicle Safety Administration (FMCSA). This ensures that we take care of vehicle insurance, liability insurance and compensation for employees with registration, which is updated every two years. Along with research on moving companies, looking at their reviews of Google and Yelp, make sure that you hire the right movers, checking their credibility, safety performance, and security rating.
Plan your car packing
Moving a long distance can take several days, especially if the states are far away. This is why it is important to pack everything you will need when traveling. Moreover, you can pack important things, such as personal documents or especially fragile items, in your car so that they are safe and near you during the move.
Double-check arrival date
Can you imagine that you are traveling hundreds of miles to come to your new home and find out that you cannot move in yet? Make sure that you double-check the date of arrival, so as not to leave your things in temporary storage and move a second time.
Exchange numbers with your long-distance movers
Having the numbers of your moving team will significantly reduce any stress during your move. Thus, if something goes wrong, like a flat tire, you can contact your long-distance movers Charleston and keep them informed.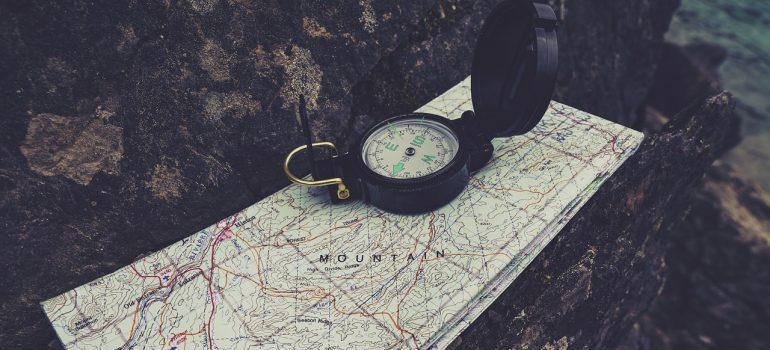 Hire us to get a complete guide on long distance relocation
At State to State Move, we understand all the highs and lows that occur when moving long distances. From packing to relocation and storage planning – we will help save you the trouble of moving long distances for a successful relocation. Whether you are moving from one place to another or planning to move to another state, we promise to make this process as simple as possible.