Planning on storing your wooden furniture but don't know how? Want to preserve the quality of your items in the best and the easiest way? Well, you are in the right place. In this article, you will learn the proper techniques of storing wooden items. We will begin with preparations, tools used, and the packing process. It will take some time but in the end, you will be satisfied with the results. Just continue reading our guidelines and you will know everything there is to it.
What tools to use when storing your wooden furniture
As with everything we plan to do before storing, we should consider several things about it. Can we disassemble the items? Are they heavy? How big are they, etc. These are some of the most important questions we need to answer before moving our furniture to storage units. Depending on the answers you will need different kinds of tools. But, most of the time, you probably already have those tools in your home such as:
Packing ropes
Packing tape
Duct tape
Philips screwdrivers
Rubber hammers
These tools are mostly used for safely furniture disassembling. A rubber hammer is the best choice if you do not want to damage your furniture. Now there are other items as well, but depending on the type of furniture, you need to be sure of what you are doing. If you think that this process is hard and you won't be able to do it properly, then you should think about hiring. This can be hard especially when you have a long way to go with your furniture. Think about hiring the best long distance moving companies for this. It is a sure way to know your furniture is in the safe hands, after all.
What packing materials are the best
Wooden furniture can be heavy and very expensive. And, any damage to them can lower their quality and value. This is why you should know how to properly pack and wrap up your wooden furniture before storing it. Now, there are no special materials used for this. And you already have them in your home as well. People often opt to use blankets, sheets, pillowcases, and other pieces of large fabrics to wrap around the furniture. Because they are big they can easily wrap the whole piece and protect it from dust and scratches. This is the best way to make sure your furniture is completely covered and secured before storing it. Use duct tape and packing rope to further strengthen the wrapping materials around it.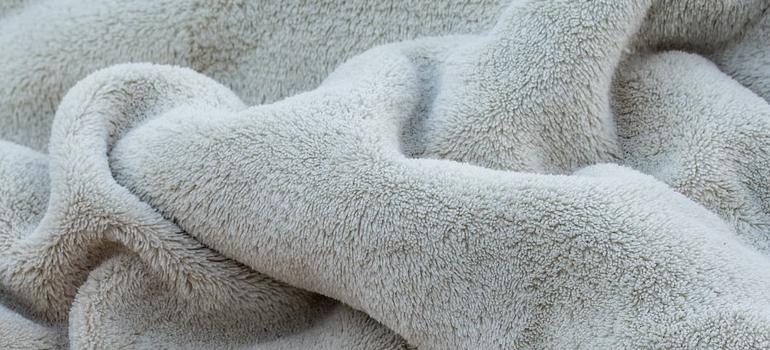 Wooden furniture comes in all shapes and sizes. Especially those who are made out of full wood. They are robust and very expensive. And that means that you shouldn't leave it to anyone to take care of it. Hiring Tampa cross country movers for this is the best move you can do. Only a team of trained professionals can take care of your furniture with ease and without stress.
What if packing is too hard for me
The packing process when storing your wooden furniture is not that simple. There are many things you need to think about. Did you use your materials properly? What about the number of materials? Do you have enough of them? All of these questions can be stressful and can make a grown man stress out. And to avoid this, you can always count on full packing services from your movers. They are trained, experienced and know exactly how to properly pack your items to minimize any possible damages to them. 
Dismantling the furniture
This is an especially important part of the packing process. Here you will take apart every wooden furniture you can. Why? Well, if you can do this, you will have an easy time packing small pieces of furniture instead of one big item. If you do this, you can use small pieces of fabric or cardboard to wrap it around them. Later on, it is easy to pile them on top of each other without the risk of them getting damaged. And you surely want this when packing your furniture for the storage unit.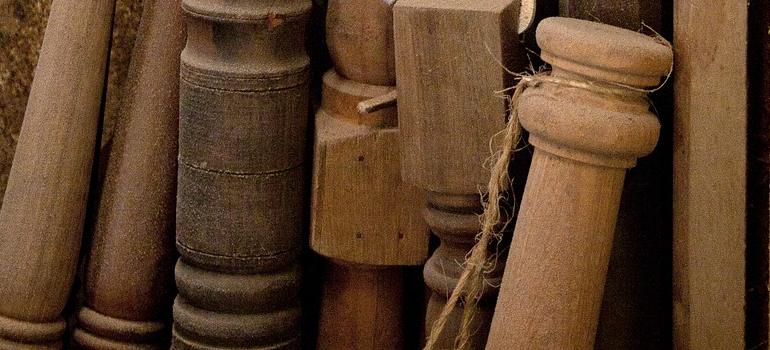 As we mentioned before, the furniture can be big and heavy. This often leads to a lot of troubles when people want to move them. Moving heavy items is especially hard since you can easily injure yourself. There are several ways to avoid this, but one is for certain. You have to know how to properly lift heavy objects to avoid any back injuries. Remember to lift with your legs, not your back. 
Storing your furniture
Now once you are done with all the above-mentioned steps, it is time to store your items in the storage unit. First things first, make sure the storage is clean. Second, there shouldn't be any leaking in it. Water and humidity can lead to serious damages to any wooden item in storage. We shouldn't mention that the storage should be fireproof as well. It is common sense after all. And in the end, there should be a constant flow of fresh air. This will prevent any mold from happening and that is a good thing for stored items.
There will surely be a lot of dust and dirt both in the storage unit and in your home in this period. And with the current situation going on in the world, we need to think about the safety of our homes and health as well. Ther are numerous ways to disinfect your home you can use to prevent the spread of the pandemic. Make sure you know more about this before storing it.
We hope we made storing your wooden furniture a lot easier for you now. After reading our article you should have a good idea of how to do it with ease. Give us your opinion on this topic by leaving a comment in the comment section.