Relocations can be quite costly at times. That is why you might want to consider everything at your disposal to return some of your moving budget, to be able to pay for all the expenses. Hiring an affordable moving company, such as State to State Move, will go a long way towards this goal, as well. There are several more ways to ensure that your budget lasts for the whole relocation, such as getting your security deposit back, organizing a garage sale, and obtaining moving supplies on the cheap. This article will guide you through the process and provide you with some tips on how to make it easier.
How to return some of your moving budget?
Here are the three main ways in which you can get some money back for your relocation:
Get back your security deposit
Declutter and organize a yard sale
Gather free moving boxes and cheap packing materials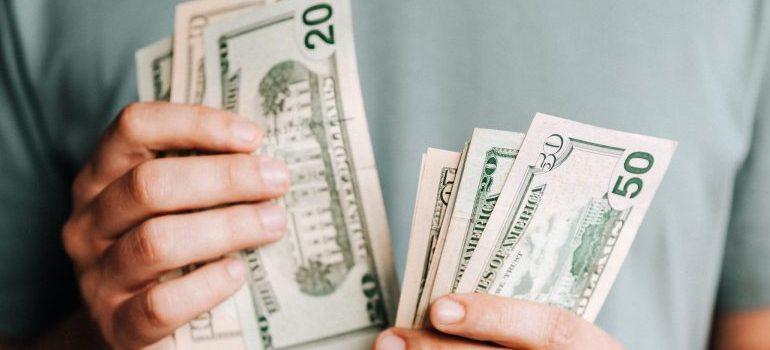 Get back your security deposit in order to return some of your moving budget
If you are renting your old place, don't forget about the security deposit. However, this might require some effort on your part, as landlords usually hold out on returning it until they have thoroughly checked the premises. If you want to expedite the process, you will need to make your landlord more amenable to it. The way that you can do this is to make small repairs before the moving day, as well as clear all outstanding debts prior to hiring long distance movers San Antonio. This may persuade the person in charge of your deposit to give you your money back earlier. But the important thing is not to forget about the deposit, especially if you have been renting a place for a long time. You would be surprised at how many people simply forget about their deposit.
Declutter and organize a yard sale to return some of your moving budget back
Another great way to make more money for your relocation is to first identify the items that will not be making the trip with you and then sell them. The best way to do so is to organize a garage sale. This can actually be quite fun for the whole family, so make sure to include everyone. In order to make greater profits, you will want to do at least some basic marketing for your sale. Consider posting on social networks and on various specialized sites, as well as spreading the word of mouth.
The more time and effort you invest in marketing, the more people you will be able to attract. And more people usually means that you will be able to get better prices and thus have more money for hiring the services of long distance movers Houston. If you want to ensure that you sell most of your belongings, simply price them generously. Sometimes, it is better to let go of some items for cheap. However, don't price them too cheap as that might defeat the whole purpose.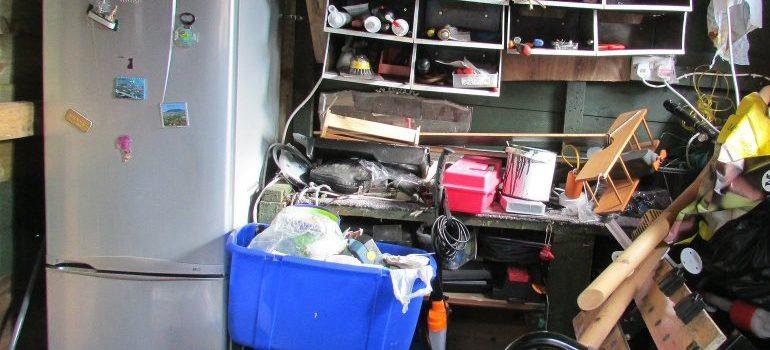 Gather free moving boxes and cheap packing materials
After you sell off your unneeded belongings, it is time to search for cheap moving supplies. You can obtain boxes for cheap, or even free if you visit some of your local stores. Start with the ones that you frequent the most as they will be most amenable to your request. But others should be able to send a box or two your way, as well. If you visit enough of them, you are going to have all the boxes you need, soon enough. This may enable you to invest in storage services for your relocation, which will make it easier. Packing materials might be a bit trickier to obtain as you will need to find people that have recently moved. Start with asking everyone in your neighborhood if they know of such individuals then expand your search to the internet.
Most people buy more supplies than they end up needing, so they will usually want to sell off their surplus materials cheaper than normal. As for the people you find over the internet, they can be cheaper but are usually not quite a bargain. Your mileage may vary, is all that we are saying.
How to save up on moving expenses?
There are also some ways to reduce the overall costs of your relocation, which serve just about the same purpose as getting some of your budget back. The main ways you can save on your move are to:
Book a professional mover two months before the move – The earlier you hire your movers, the better chance of striking a good deal. Two months are usually enough but if you can afford to hire them sooner, it will be even better.
Ask for moving discounts – If you hire your moving specialists early enough, you will have some leverage to ask for moving discounts. Depending on the type and complexity of your move, as well as services hired, you may be able to qualify for a discount. It literally does not cost you anything to try regardless, so you should always go for it.
Get only the necessary moving services – You can make your move effortless by having your movers do all of the work for you. However, most of the time you should be able to avoid hiring some of their services, which will reduce the overall cost of the move. Try to figure out what are services that are absolutely necessary and which ones you can afford not to hire. This has the most saving potential.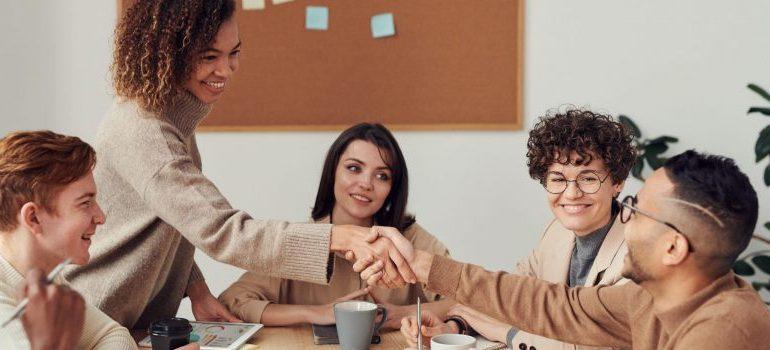 If you combine all of these suggestions, you will be able to return some of your moving budget. And that may enable you to have a more comfortable move. Or you can buy that shiny new toy you have been eyeing for some time now, your choice.