Imagine the following scenario: You're moving from Houston, TX to Miami, FL. Movers from one of the best state to state moving companies are already on the road. So, all you need is to drive to your new home. However, that's a 17-hour drive!  And that's without the rest stops, providing that your move is going perfectly well. We should also add up the frequent breaks, which you should take about every two hours. Since each one should last 15 minutes, it easily adds up to another 2 hours. That's a total of 19 hours on the road at best! There is surely a better way. And that one is – moving your car across the country with the help of a dedicated moving company. That will also enable you to choose other transportation means. So, you will not arrive in your new home feeling exhausted.
Find a good moving company
The first thing you should do when planning a move is to find the best interstate movers Houston can offer. By this, you will make sure that your car is in the hands of professionals who will see your relocation through without problems. When you contact your moving company of choice, be sure to have the details of the move at hand. Type of the car, the date of the move, and where you're moving from and to all play a crucial role in getting an accurate price estimate.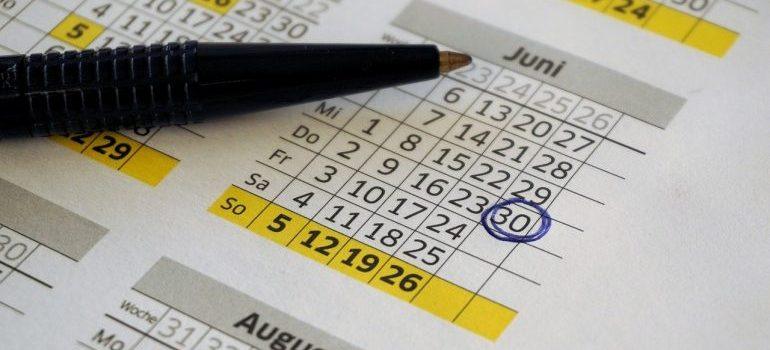 Plan the date of the move carefully before moving your car across the country
Picking a moving date might not seem like a big deal. However – it is. Knowing the exact date will let your movers give you a moving quote more precisely. It can also help you avoid some additional costs, in case you are moving during the peak season.
Another reason to plan a relocation date accurately when moving your car across the country is that shipping can take anywhere from 3 days to two weeks. If you plan it right, you'll be able to arrive at your destination at the same time as your vehicle. Otherwise, be ready to spend some time on foot, while you wait for movers to deliver the car.
Pick up the transportation type
Another thing to consider when moving your car across the country is the type of transportation. There are two different types of services you can opt for:
Open carriers – This is the most common and, also, a cost-effective option.
Enclosed carriers – If you are transporting expensive vehicles, or vehicles of great emotional value, you should go with this option. It is quite a bit pricier, but it ensures the maximum safety of your car.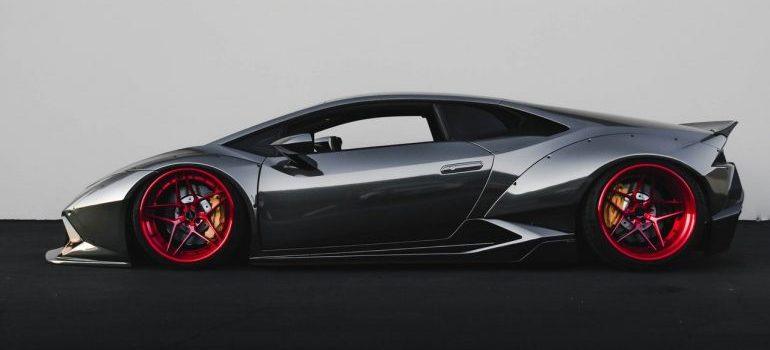 Inspect the car before and after delivery
Lastly, you should thoroughly inspect the car before delivery. A good idea is to take a few pictures, with date, time, and location tags enabled on your mobile phone. Moving your car across the country is not hard, but you have to be cautious. So, upon delivery, do the second round of inspection, and compare it to the photos you made earlier. This way, if your car got damaged during the transport, you will have proof of its previous condition. It can help you a lot with insurance companies, or if you have to file a claim.
Tips about moving your car across the country
Now we know the process of transporting your car in outline. So, let us also get a more detailed picture. In this guide, we will see how to ship your car across the country. We will also consider the costs, and how to find the best and most reliable shipping companies. There are also some ways to save money and nerves when shipping the vehicle.
Why shipping is better than driving?
We have already seen how tiring it can be to drive a car almost all day, but that is not the only reason.  For example, you may have more than one vehicle. Or you might want to keep miles off of your car. Car transport also eliminates the possibility of an accident. And that's the last thing you need on top of all the moving stress. Besides, interstate moving companies Florida can give you many more reasons why shipping your car is simpler. One of them is the fact that your car is subject to insurance, during the shipment time.
How to calculate the costs of your vehicle shipment?
Using a carrier to transport your vehicle long distance is very convenient. However, you are probably wondering about the costs. Well, you can do the calculation yourself or you can ask interstate moving companies Texas to help you with this task. The thing is that you will have to secure the funds to cover transportation costs. Even approximate figures can help you, as they will not differ from the final cost too much. Well, regardless of if you or the company is calculating the costs, you will need to consider several factors. The more items you include, the more accurate the final amount will be.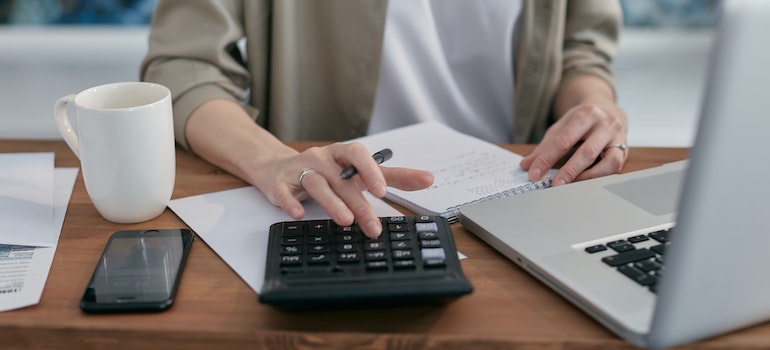 Size of your car
In case you are moving a small car, it will be considerably cheaper than transporting the SUV. And the price difference can be significant. Moving two or more cars will also influence the transportation cost. If you still want to do your calculation, you should get the price list for certain types of vehicles. Only that way your calculation will be accurate.
Distance of your move
Moving distance is yet another important factor for calculating vehicle transportation costs. For example, you might be moving from Texas to New York. If so, your move will be cheaper than moving from New York to California. But, shipping a vehicle short distance, can end up being more expensive. That is because you will be charged more per mile when using carrier transport for short distance moves. For example, a lot of movers will charge you $0.40 per mile for cross-country car transportation. But the mile for short distance move will cost you as much as $1 per mile.
The pickup location will influence the costs of moving your car across the country
In case the carrier has to pick up your vehicle from some remote location, you will have to cover some additional cost for that. Also, if your final destination is a remote place as well, you will have additional transportation costs. To save u money, you can agree with movers to pick up and deliver your car at certain locations. It will be up to you to drive the car to and from those pre-arranged locations.
The overall condition of your car
Yes, that will also influence the price of your car transportation. Some car shipping companies are accepting only high-end cars. Other companies will accept the car regardless of its condition. Also, the price between the two shipping companies' services will differ. You can also choose between open carriers. Or you may want your car in the enclosed truck when you are moving from Texas to North Carolina. The choice will be entirely yours. However, make sure to enter the right costs in your moving calculation.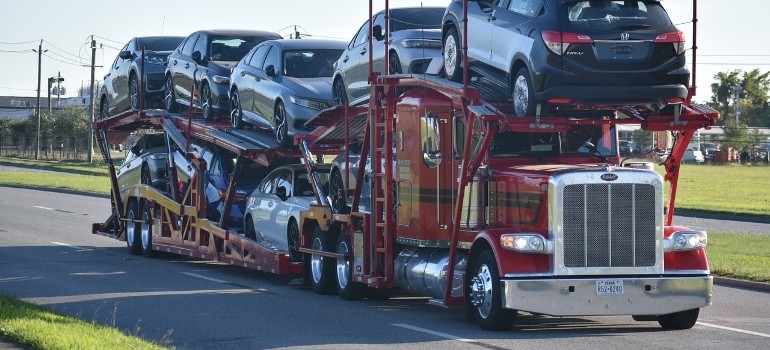 Is it cheaper to drive, or to opt for transporting your car on a carrier?
In some cases, it might look that transporting the car is too expensive. However, to get the right picture, you should also calculate the costs of driving the car yourself. So, your costs would be:
gas
food
snacks
hotel stays
toll fees
This is just one part of the costs. Not to mention how physically exhausting such a trip can be. But, once you are done with the calculation, compare it with the carrier transportation costs. You might be surprised to see that the figures are very similar.
Ways to find the right shipping company
Cars are not cheap. So, handing them to an unverified company could be a real lottery. Instead, before you choose the right company, it would be good to check several of them. First, make sure that the company has a permanent physical address. Also, for moving from state to state, they must have the USDOT number. At request, they will also have to show you some other records related to:
insurance
book of complaints (and how they were solved)
the sample of the transportation contract
Once you are sure that you've found the right company for moving from Texas to Maryland, discuss the transportation price. Try to agree with them about the binding pricing, as it would be the most favorable deal for you.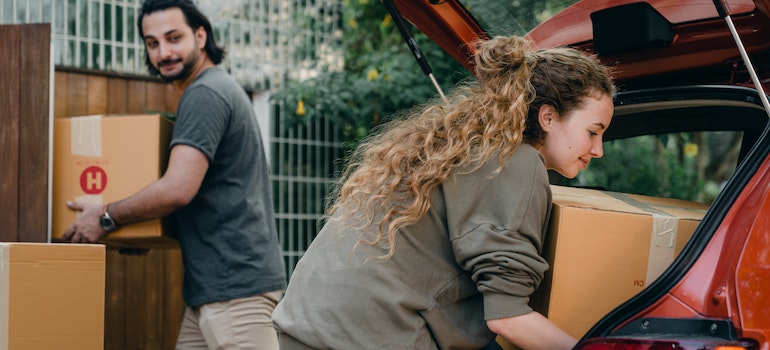 When shipping your car, you can keep some items in it
Most shipping companies will not object if you keep some moving boxes or clothes inside your car. Just, don't overload it. The driver's seat has to be empty, so someone can bring the car up and down from the carrier. Also, when you are moving from Texas to New Jersey, avoid loading perishables into your car. They can get spoiled and ruin your car interior. Besides, if you can load some clothes or boxes inside the car, don't dramatically increase the weight of the car. Keep in mind that heavier loads may translate into an increase in your shipping prices.
Should you hire an independent driver to move your car across the country?
Well, it wouldn't be too hard to find a person for moving your car across the country. Well, unless you know that person, it won't be a very wise decision. Although the person can offer a lower price for moving service, can you trust him? Giving your car to a complete stranger is a very risky move. However, even if the person is an honest one, you have to check if he can be covered by your car insurance. Namely, some insurance policies allow for independent drivers. To be sure you have such type of insurance policy, give a call to your insurance provider. If not, you should better consider other possibilities.