Are you considering a move to Texas and finding yourself torn between the vibrant cities of Austin and Houston? We're diving into the costs of living in these two metropolitan hubs to help make your decision easier. Our detailed comparison will examine housing, transportation, groceries, utilities, and more, as we break down the key differences in expenses between Austin and Houston so you can make an informed decision and start looking for the best state to state moving companies as soon as possible. Join us as we explore the financial aspects of life in these Texan cities and ultimately answer the pressing question: Austin vs. Houston – which one suits your wallet better?
Key Factors to Consider in the Austin vs. Houston Cost of Living Comparison
When comparing the cost of living in Austin vs. Houston, it's crucial to consider several key aspects that directly impact daily life and expenses. Weigh the following factors carefully:
Housing
Transportation
Food
Entertainment
Job market
Education
Climate
Outdoor activities
By examining these elements, you'll gain a comprehensive understanding of the overall costs and lifestyle opportunities in both cities, helping you make an informed decision about which Texan metropolis suits your needs and budget best.
Housing Showdown: Austin and Houston Compared
When it comes to housing options in Austin and Houston, both cities have a diverse range of choices to offer. From downtown apartments to suburban homes, these Texan metropolises provide various living arrangements to suit different lifestyles.
In Austin, the booming tech industry and vibrant music scene have contributed to higher housing costs in recent years. According to recent data, the median home price in Austin is around $400,000, while the average rent for a one-bedroom apartment is approximately $1,200 per month. Austin interstate movers know that due to the city's popularity, finding affordable housing in desirable neighborhoods can be challenging.
On the other hand, Houston's expansive city limits and diverse economy have helped keep housing prices relatively lower. The median home price in Houston is approximately $240,000, and the average rent for a one-bedroom apartment is around $1,000 per month. With a more affordable housing market, Houston presents a wider range of options for homebuyers and renters alike.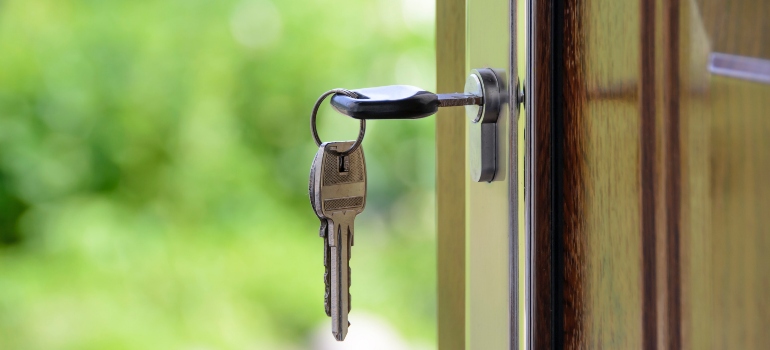 Despite the differences in housing costs, both cities offer various housing assistance programs. For example, the City of Austin offers the Down Payment Assistance Program, which helps first-time homebuyers with down payments and closing costs. Similarly, Houston has the Homebuyer Assistance Program, which provides financial assistance to qualified low- and moderate-income homebuyers.
In terms of neighborhood diversity, both Austin and Houston boast a mix of urban, suburban, and rural areas. Austin is known for its trendy neighborhoods, such as South Congress and East Austin, while Houston has popular areas like Montrose and The Heights.
Ultimately, the choice between Austin and Houston will depend on your budget and housing preferences. If you're willing to pay a premium for a vibrant urban lifestyle, Austin might be the right fit. However, if you're looking for more affordable housing options without sacrificing big-city amenities, Houston could be the better choice.
Navigating Transportation: Options and Expenses
Comparing transportation options and costs in Austin and Houston is essential to understanding the overall cost of living in these cities. Both metropolises have public transit systems, but their scope and efficiency differ.
Austin's public transportation system, Capital Metro, offers buses and a single commuter rail line. While it covers the central areas reasonably well, service can be limited in suburban neighborhoods. A monthly pass for Capital Metro costs around $41.25 for local service. Car-sharing services, such as Uber and Lyft, are widely available, and the city's compact size makes cycling a viable option for many residents.
Houston, on the other hand, has a more extensive public transportation network through its METRO system. With over 1,200 buses and three light rail lines, Houston's METRO covers a larger area than Austin's Capital Metro. A monthly pass for local METRO service costs approximately $40. Despite the broader coverage, Houston's sprawling layout can make public transit less efficient for some commutes. The interstate movers Houston loves and trusts know that car ownership is more common, and the city's infrastructure supports driving, with ample parking and numerous highways. Rideshare services are also popular in Houston.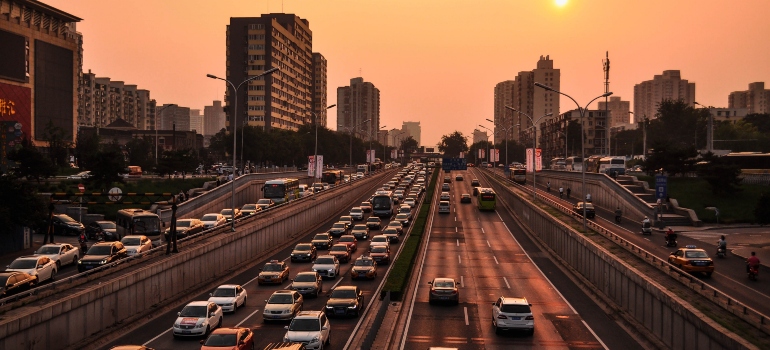 Both cities have bike-sharing programs, with Austin's B-Cycle and Houston's BCycle offering affordable short-term bike rentals. Furthermore, each city is investing in expanding its cycling infrastructure, with bike lanes and dedicated trails becoming more common.
When considering transportation costs in Austin vs. Houston, it's crucial to factor in your preferred mode of travel and proximity to work or essential services. While public transportation is available in both cities, Houston's network is more extensive, and Austin's compact layout makes cycling a more attractive option.
A Taste of Affordability: Comparing Food Costs in Austin and Houston
Food expenses play a significant role in the cost of living, making it essential to compare grocery and dining costs in Austin and Houston. Deciding which city in Texas to move to isn't easy, as both cities boast diverse culinary scenes, offering a wide range of dining options from food trucks to upscale restaurants. However, there are differences in the overall cost of food in these Texan cities.
On average, the monthly cost of groceries for a single person in Austin is around $320, while in Houston, it's slightly lower at approximately $300. Shopping at discount stores or local markets can help reduce grocery expenses in both cities. When it comes to dining out, Austin is slightly pricier than Houston. A basic lunch in Austin, including a drink, typically costs around $15, whereas in Houston, you can expect to pay closer to $13 for a similar meal. These prices can vary depending on the neighborhood and type of establishment, with upscale restaurants and trendy areas commanding higher prices.
It's worth noting that both cities boast an impressive range of eateries, catering to various tastes and budgets. From food trucks to fine dining, Austin and Houston offer plenty of options for affordable and delicious meals. Furthermore, each city has its culinary specialties, with Austin famous for its food trucks and barbecue, while Houston is renowned for its diverse international cuisine and Tex-Mex offerings.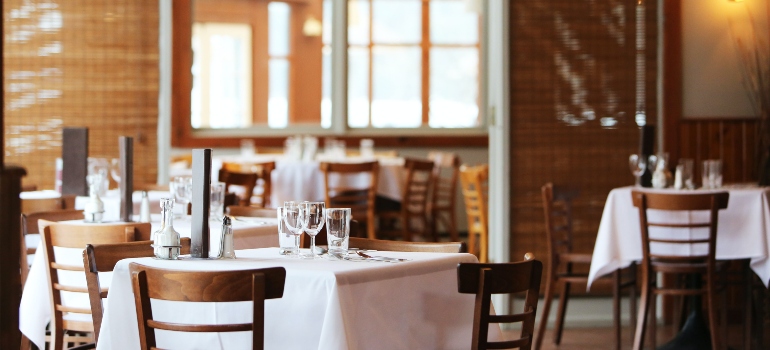 Despite the differences in food costs, both cities have numerous resources for those seeking to save on groceries and dining. Couponing, shopping at discount grocery stores, and taking advantage of restaurant specials can help stretch your food budget in either city.
Fun on a Budget: Entertainment Costs
Exploring the entertainment landscape in Austin and Houston is essential for understanding the cost of living, as leisure activities can add up quickly. Both cities offer a wealth of entertainment options, but prices vary.
In Austin, known as the "Live Music Capital of the World," you'll find numerous venues hosting concerts and events. One thing's for sure – you'll have no trouble deciding how to spend your first week in Austin after the move. The average ticket price for a live music show ranges from $10 to $30, depending on the artist and venue. Moviegoers can expect to pay around $12 for a standard movie ticket, while entrance to popular attractions like the Bullock Texas State History Museum costs $13 for adults.
Houston, with its thriving arts and culture scene, offers a wide range of entertainment options as well. The average movie ticket price is similar to Austin's at around $11. If you're moving from Boerne to Houston soon, you should know that many of Houston's museums offer free admission, such as the Museum of Fine Arts, Houston on Thursdays, while others like the Houston Museum of Natural Science charge $25 for adult admission. For sports enthusiasts, attending a Houston Astros baseball game can cost anywhere from $15 for nosebleed seats to over $100 for premium seating.
Both cities host annual events and festivals that cater to diverse interests. In Austin, notable events like South by Southwest and Austin City Limits have ticket prices varying from $50 for single-day passes to $1,300 for premium access. Houston's annual events, such as the Houston Livestock Show and Rodeo, offer tickets starting at $20.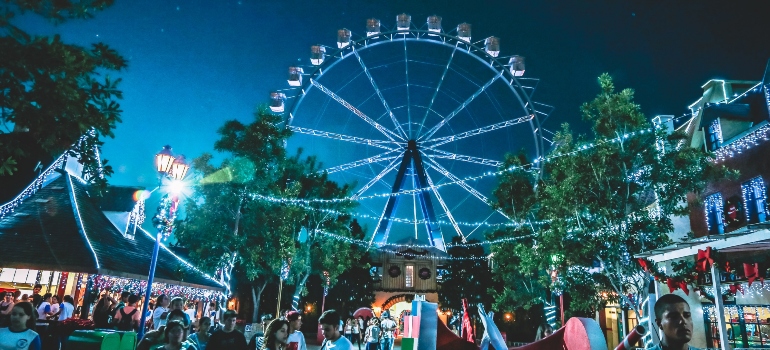 When comparing entertainment costs in Austin vs. Houston, prices are relatively similar, with minor fluctuations depending on the event or activity. Both cities provide ample opportunities for fun and cultural experiences to fit various budgets.
Job Opportunities Galore: Comparing Austin and Houston's Employment Landscape
The job market plays a significant role in determining the overall cost of living and quality of life in Austin and Houston. Both cities boast thriving economies, but their industries and major employers differ. Salary levels can also impact your decision, with Austin's average annual salary around $78,000, while Houston's is slightly lower at approximately $77,000.
If you're moving from Miami to Austin, the vast employment opportunities have to be one of the main reasons. Austin's unemployment rate stands at around 3.3%, reflecting its robust job market, driven by a thriving tech industry and a growing startup scene. The largest employers in Austin include:
Dell Technologies
The University of Texas at Austin
Ascension Seton
Amazon
IBM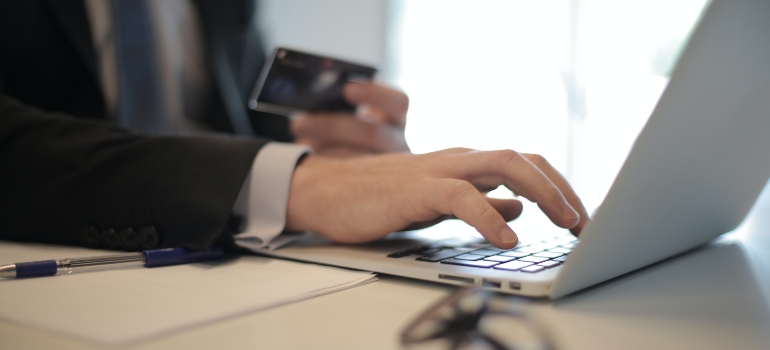 Houston, known as the "Energy Capital of the World," has a slightly higher unemployment rate of around 4.5%. The city's diverse economy spans energy, aerospace, healthcare, and more. Houston's largest employers are:
Texas Medical Center
ExxonMobil
Memorial Hermann Health System
H-E-B
Shell Oil Company
It's important to consider your career goals and industry preferences when evaluating the job market in Austin vs. Houston. Austin may be the better choice for tech professionals and creative individuals, given its booming technology sector and vibrant arts scene. On the other hand, Houston offers a more diverse economy with opportunities in various sectors, including energy, healthcare, and aerospace.
Learning Opportunities: A Look at Education in the Two Cities
Education is a critical factor to consider when comparing Austin and Houston, as it influences the quality of life for families and individuals alike. Both cities offer a mix of public and private schools, with differing strengths and focuses.
In Austin, the Austin Independent School District (AISD) serves over 80,000 students and boasts several top-rated public schools, such as Westlake High School and the Liberal Arts and Science Academy. Additionally, moving from New York to Austin shouldn't concern you when it comes to your kids' education. Austin is home to esteemed private institutions, including St. Stephen's Episcopal School and St. Michael's Catholic Academy.
Houston, with its larger population, has the Houston Independent School District (HISD), which serves around 210,000 students. Houston's best public schools include Carnegie Vanguard High School and the DeBakey High School for Health Professions. Renowned private schools in Houston include St. John's School and The Kinkaid School.
Both Austin and Houston offer higher education options as well. Austin is home to the prestigious University of Texas at Austin, which ranks among the top public universities in the nation. Houston boasts several universities, including Rice University, ranked among the top 20 national universities, and the University of Houston, known for its strong engineering and business programs.
Weathering the Differences: Climate in Austin and Houston
The climate in Austin and Houston is an important aspect to consider when deciding between the two cities. Both share a humid subtropical climate, but there are some differences worth noting.
Austin experiences hot summers, with average temperatures in July and August reaching the mid-90s°F. The city has milder winters, with average January temperatures in the low 50s°F. Austin also enjoys more sunny days per year, averaging around 230 days of sunshine.
Houston's climate is more humid due to its proximity to the Gulf of Mexico. Summer temperatures are similar to Austin's, with highs in the low to mid-90s°F. However, winters in the city of Houston are slightly warmer, with average January temperatures in the mid-50s°F. Houston has fewer sunny days per year, averaging around 204 days.
Embracing Nature's Playground: Outdoor Activities in Two Texas Titans
Outdoor activities are plentiful in both Austin and Houston, providing ample opportunities for recreation and leisure in each city.
The city of Austin, surrounded by the scenic Texas Hill Country, offers various outdoor pursuits. The city's popular spots include Zilker Park, Lady Bird Lake, and the Barton Creek Greenbelt, where residents can hike, bike, kayak, or paddleboard. Austin's natural gems, such as Hamilton Pool Preserve and Enchanted Rock, are perfect for day trips and exploring.
In Houston, the expansive city parks and bayous provide excellent opportunities for outdoor enthusiasts. Buffalo Bayou Park, Hermann Park, and Memorial Park are popular destinations for jogging, cycling, and picnicking. Houston's proximity to the Gulf of Mexico also allows for beach excursions and water sports at destinations like Galveston Island and Kemah Boardwalk.
Wrapping Up the Texan Showdown
As we compare the costs of living in these two dynamic cities, it's clear that Austin and Houston each offer their unique blend of opportunities and challenges. From housing and transportation to job markets and outdoor activities, the choice between Austin vs. Houston depends on your individual priorities and lifestyle preferences. To make the best decision for your future, take the time to explore both cities further and weigh the factors we've discussed. Want to dive deeper into the specifics of each city? Browse our blog for more insightful articles and resources to help you find the perfect Texan metropolis to call home.
References:
https://www.payscale.com/research/US/Location=Houston-TX/Salary
https://www.payscale.com/research/US/Location=Austin-TX/Salary
https://www.bls.gov/regions/southwest/tx_austin_msa.htm
https://www.bls.gov/regions/southwest/news-release/areaemployment_houston.htm