First off, let us congratulate you on your decision to move to Austin from Miami this year. Moving here can be good for you since there are many things you can expect from this place. But, before you even move out, you need to know how to properly organize moving from Miami to Austin. To do this, you would want to have a proper moving guide that can help you organize everything. Luckily, state to state moving companies thought about it and will guide you with this task. Keep on reading to learn what to do.
Learn about Austin TX
Austin, Texas is known for its vibrant and eclectic lifestyle, with a unique blend of urban and outdoorsy culture. The city is home to a thriving music scene, with live music performances happening throughout the city every night. Austin is also a hub for technology and innovation, with many tech startups and established companies located in the area. One of the most notable features of Austin is its live music scene. Often referred to as the "Live Music Capital of the World," the city is home to numerous music festivals, including the famous South by Southwest (SXSW) festival, which brings together musicians and music lovers from around the world. Austin is also home to many legendary music venues, such as the Continental Club, Antone's, and the Cactus Cafe, which have played host to some of the most renowned musicians in the world.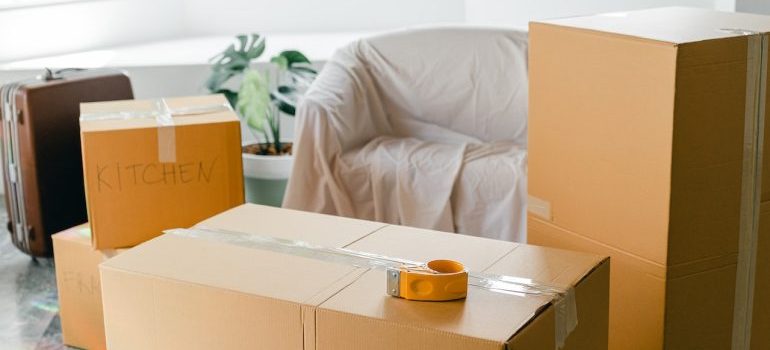 In addition, the city boasts a diverse culinary scene, with a wide range of restaurants and food trucks offering everything from traditional Texan BBQ to vegan fare. The city's residents enjoy a laid-back and active lifestyle, with opportunities for hiking, biking, and water activities available in the nearby Hill Country and on Lake Travis.
Moving from Miami to Austin brings changes
If you're moving from state to state, you can expect some significant differences in lifestyle, climate, and culture. Here are some things to keep in mind:
Climate
Outdoor
Activities
Music and Art Scene
Food
Sports
Traffic
Cost of Living
Climate
If you're moving from Miami to Austin, you'll notice a significant difference in the climate. While Miami has a tropical climate with high humidity and temperatures averaging around 80°F (27°C) year-round, Austin has a subtropical climate with hot summers and cool winters. Summers in Austin can be scorching with temperatures frequently exceeding 90°F (32°C) and sometimes reaching over 100°F (38°C), while winters can be relatively mild with occasional freezing temperatures. Additionally, Austin has a higher likelihood of experiencing extreme weather events such as thunderstorms, tornadoes, and flash floods compared to Miami. Make sure to pack accordingly and prepare for a change in weather patterns.
Outdoor activities
While Miami is known for its beaches and water sports, Austin offers a variety of land-based activities. Austin is home to several state parks with hiking and biking trails, rock climbing, and swimming holes. The city also has a thriving music scene, and many parks and outdoor venues host live music events. Austin is also known for its food and drink scene, with many outdoor restaurants, food trucks, and breweries to explore. While Miami may have warmer waters for swimming and water sports, Austin offers a unique blend of outdoor activities that highlight its natural beauty, culture, and culinary offerings.
Music and art scene
Austin is known for its thriving live music culture, with a variety of venues offering performances in a range of genres from country to rock to blues. The city is home to several major music festivals, including South by Southwest (SXSW), which attracts artists and music lovers from around the world.
In contrast, Miami has a more diverse arts scene, with a strong focus on contemporary art and design. The city is home to several major art fairs, including Art Basel Miami, which showcases works from some of the world's top galleries. Miami also has a vibrant nightlife scene, with many clubs and bars featuring live music and DJs. Overall, while both cities offer rich cultural experiences, Austin is more heavily focused on live music, while Miami offers a wider range of arts and nightlife options.
Food
If you are moving from Miami to Austin, you'll find some differences in their cuisine. Austin is known for its Tex-Mex food, which combines elements of Mexican and Texan cuisine. You'll find plenty of restaurants serving up dishes like breakfast tacos, chili con carne, and queso. Barbecue is also a big deal in Austin, with many places smoking a brisket and other meats for hours on end. On the other hand, Miami has a strong influence on Latin American and Caribbean cuisine, with popular dishes like arroz con pollo, empanadas, and ceviche. Seafood is also abundant in Miami, given its proximity to the ocean. Both cities have their unique culinary traditions, so you'll have plenty of opportunities to explore and try new things.
Sports
Miami is known for its strong basketball culture, with the Miami Heat being one of the city's most beloved teams. In contrast, Austin is more focused on football, with the University of Texas Longhorns being a major draw for fans. Additionally, Austin has a thriving outdoor sports scene, with opportunities for hiking, rock climbing, and kayaking. Miami, on the other hand, has a stronger focus on water sports such as surfing and paddleboarding due to its coastal location. Overall, while there may be differences in the specific sports played and popular teams, both cities have a rich and diverse sports culture to explore.
Traffic
While Miami is notorious for its congestion and heavy traffic, Austin generally has less traffic and is considered more manageable to navigate. That being said, traffic can still be a concern during peak hours and rush hour. Another difference you may notice is that Austin has a more expansive highway system, with multiple toll roads and highways, while Miami's highway system is more limited. It's important to keep in mind that traffic patterns and congestion can vary depending on the time of day, day of the week, and location within each city.
Cost of living
The cost of living in Austin is generally lower than in Miami. Housing, for instance, is less expensive in Austin, where you can find apartments and houses for rent or purchase at lower prices than in Miami. Additionally, Texas has no state income tax, which can lead to significant savings compared to Florida's state income tax. However, some expenses, such as groceries and healthcare, may be slightly higher in Austin than in Miami. In general, the cost of living in Austin is more manageable than in Miami, making it a popular choice for people looking to relocate to a more affordable city.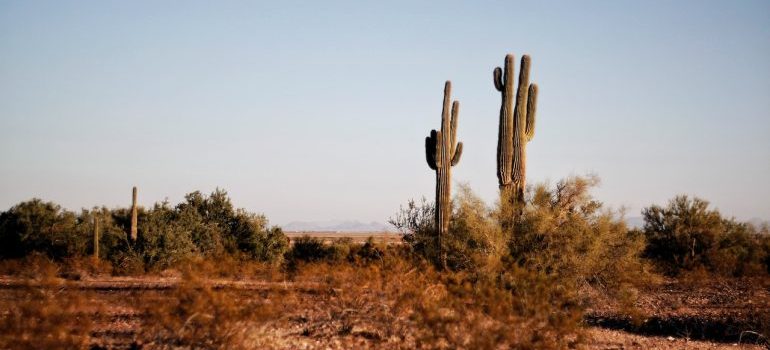 Every moving process begins with a good moving plan
What you need to have in mind is that your moving organization is as good as your plan. So, the very first task you need to complete before you move out is to write down a moving plan that you will be using. So, there are several things you need to put down on the piece of paper first, like:
Always think in advance when you are beginning to plan your move.
Finding movers should be the very first thing you need to complete.
Once you are done with this, you can declutter your home from the items you do not need anymore.
The very next thing to do is to gather the necessary packing materials for the move.
Once you are done with this, you can begin packing.
There are other tasks you need to complete in between the others.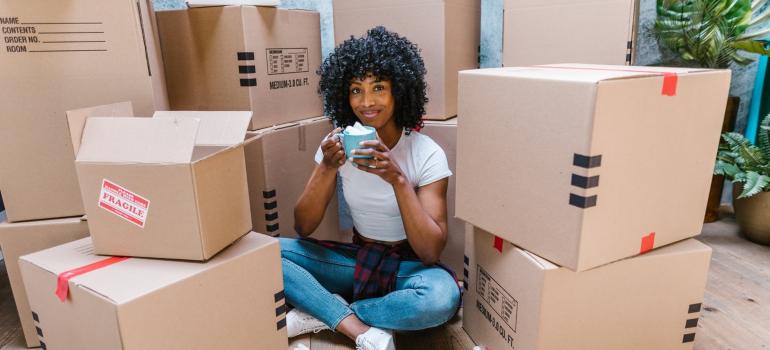 Now that you know what the most important tasks are you should complete first, we can get into more detail about it. In the following text, you will be able to learn how to properly manage everything without any issues. Also, you can see how professional cross country movers Miami can help you out when moving out of it. It is for the best if you have pros helping you out.
Where to look for movers before moving from Miami to Austin
If you're planning a move to or from Austin, Texas, finding the best interstate moving companies in Texas is crucial for a stress-free and efficient relocation. These companies have extensive experience in long-distance moving and offer a range of services to meet your specific needs, including packing, loading, unloading, and storage. By choosing one of these reputable companies, you can ensure that your move to or from Austin is handled professionally and efficiently, allowing you to focus on settling into your new home and exploring all that the vibrant city has to offer.
Why is it important to find movers fast?
The thing is, there are many things that you need to have in mind when moving from Miami to Austin. And that being said, it can be really hard to organize everything on your own. When you are moving, it is for the best if you find movers fast. That is why you need to find Austin interstate movers fast if you wish to plan your move properly. With their help, you will be able to continue organizing your relocation without any problems. Now, there are several ways you can find movers, and they include things like:
Talking to your friends and asking them for recommendations. Perhaps they know someone who knows someone who moved recently.
Looking for moving reviews and feedback. They can tell you how good the moving company is.
Look for movers at least two to three months in advance.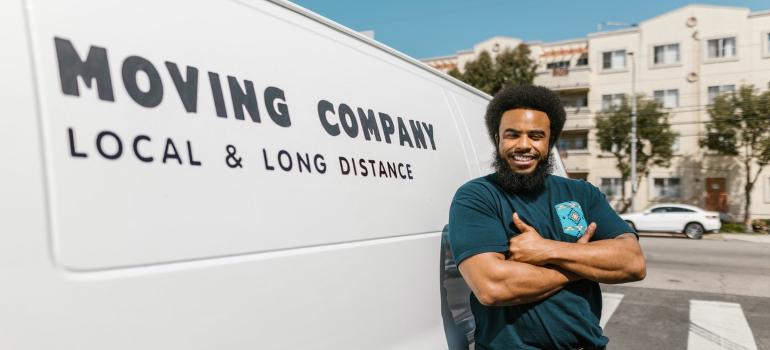 These are some of the fastest ways you can find movers for your move. It is a good thing to know this because it will help you plan complicated tasks properly. For instance, you will have someone to help you out when you are planning to move heavy and big items like furniture pieces, etc. But most importantly, you will have more than enough time to properly protect walls and floors from damage when moving them. This can save you a lot of money when moving.
Always declutter before you move
You will have more than enough items to move with yourself. That means that you will have to pay more for packing supplies and transportation. To avoid this, simply get rid of the items you do not need anymore. That includes things you haven't used in a while. You can do it by either selling them online, donating them, or giving them to your friends as gifts. Either way, you should always get rid of them before you move out.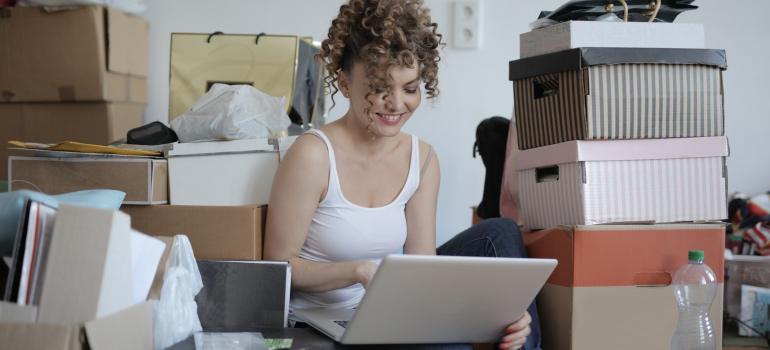 What you can do next is to gather all the necessary packing materials for your move. You can simply go around your block and ask your local grocery shops if they want to give you their used boxes. Once you do this, you can begin with the packing process. If you have something expensive and fragile to move, then we suggest you always use brand-new packing boxes. In them, your items will be kept safe and you will be able to plan everything else properly. Don't worry about the packing materials. If you end up having some extra, you can always use them for some DIY projects.
Now that you know what you need to do, you can plan to move from Miami to Austin without any delays. We are quite sure that this guide will help you out with everything, so you won't have to lose your mind over your move. Keep reading our blog to learn all the secrets to the moving process. It will help you out so you can relocate without any problems or making any moving mistakes. You can also contact long distance movers and get a free moving estimate before you move out.