Are you interested in finding out what are the most popular Texas places for dog owners? If you would like your furry friend to have a good life too, please bear with us. In the US it isn't hard to find pet-friendly cities. Even so, southern cities do tend to rand towards the bottom. But don't let your hopes down yet. Luckily, Texas is one of the better southern states for pets. The great state of Texas is full of perfectly suitable cities for your four-legged friends. Texas also ranks high in a few other areas as well: best places to rent, best cities, and even jobs. If you are going to move to any of the cities listed here with your pet best friend, you are going to need a little bit of help during the moving process. So we would suggest contacting our long distance movers terrex hills tx to help you with it. Out of the many cities in Texas, there are a few which really do stand out as great places for having a pup.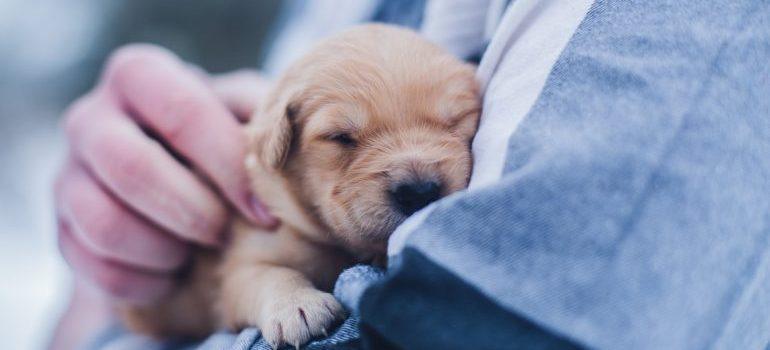 The Most Popular Dog-Friendly City of Texas
The capital city of Texas, Austin is no doubt the most popular Texas place for dog-owners. With International Dog Day approaching on August 26th, SmartAsset researchers prepared a list of the most popular cities for dog-owners to call home. And Austin tied with Minneapolis in the top cities list as the only Texas city making the top 24 counts. Austin scored highly on many metrics for its high numbers of dog-friendly shopping centers and restaurants and for allowing canine companionship in more of the places people frequently visit. You are likely to have a "ruff" time when deciding between the dog-friendly things to do in Austin. In fact, this city is one of the only ones in the country to have an off-leash dog park map on the city's website.
The Best Texas Places For Dog Owners
Besides Austin, there are a few more really great Texas places for dog owners. Standing out of the crowd, right after Austin, is Plano, Texas. Plano ranks high on Outdoor Pet Friendliness rank, and very high Health & Wellness and Ease of Owning Pet scores. Like Austin, Plano has a wide selection of off-leash dog parks including the wonderful Jack Carter Dog Park.
Next up on the list is Garland, Texas. In Garland's case, no one specific stat stands above the rest, but every component of the city's pet-friendliness raises it above almost everyone else. Garland had also worked on actively bettering its accommodations for dog owners and the very first public dog park was opened in 2017.
Right after Garland, we have Corpus Christi. This city has a fairly high Pet Budget rank. Another advantage is that Corpus Christi has moderate average rent. The city is also in the process of constructing a Bayfront public dog park. And this has been completely privately funded.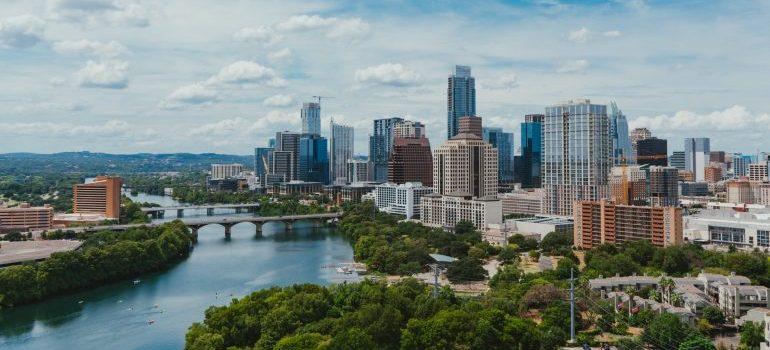 Notable Mentions
Lubbock
San Antonio
Irving
Dallas
Choosing any of these is great. Make a decision based on your own needs first. Your dog will be happy in any of these towns. San Antonio is currently rapidly growing and advancing. There are lots of opportunities there right now. If this town caught your eye, you can read more on the best San Antonio neighborhoods for pet owners to get a little bit more insight. You have a little bit more areas to choose from in comparison to the other cities.
Top Dog-Friendly Things to do in Texas
There are some really interesting places in Texas which you won't believe are dog-friendly. Rest assured that you will be able to travel with your four-legged friend all across The Lone Star State. Whichever city of the ones mentioned above you decide to settle in will be very beneficial for you as a dog owner. And if it happens that you have some issues while moving or traveling across the state with your doggies, you are free to contact our long-distance moving San Antonio as they can safely transport all of your pets and even their old backyard houses. We are sure that you and your dog are going to thrive in Texas since it offers you much more than a river walk. In Texas, you can have a dog-friendly beach getaway, a historic district walking tour, a dog marathon, a dog fashion show…The list goes on. In San Antonio, you can even take your dog to a Cathedral. You've read that right. And the cathedral in question is San Fernando Cathedral.
The Best Dog Parks in Texas
The state of Texas has many awesome dog parks. We will be able to mention only some of them. Make sure to do your research about the area you will settle in. Red Blue Isle is a really great one, surrounded by the Colorado River. White Rock Lake Dog Park is also a neat one. It is located in Dallas. Forth Worth also has a nice off-leash dog park called Forth Woof.  However, if you want to take your dog there, the dog needs to be vaccinated with rabies and over 4 months old. The dog owner also has to be from Forth Worth. Woodlawn Lake Dog Park in San Antonio is a large dog park with plenty of green spaces and water fountains. Danny Jackson Family Bark Park is another large green space in Houston perfect for all dogs. The common requirement for all of these parks is that dogs must be on leashes when entering and exiting the property.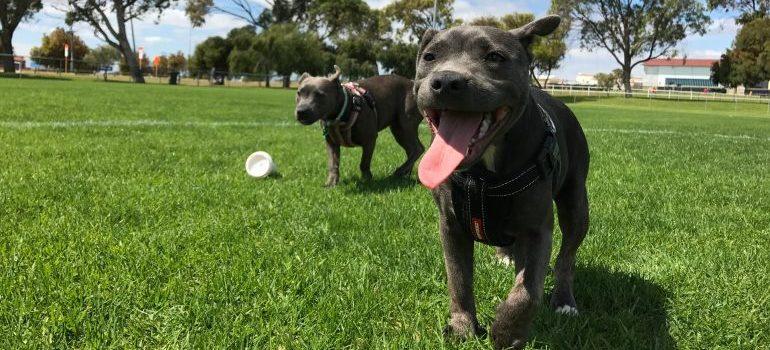 During the pandemic pet ownership has rapidly increased, and 7 of the 50 top cities for pet ownership are right here in the Lone Star State. We love living in Texas, and according to their wiggly tails when walking throughout the state, our dogs do too. Make your dog happy today and take them to their dream state, Texas. They will have a lot of friends here. If you and your dog are seeking assistance for your move, head on to State to State Move to secure your moving date. These Texas places for dog owners can not compare to any other southern state and more. Your dog will love you even more once you take him to his Texas wonderland.