If you've always wanted to live in Texas, you might want to think about moving to Plano. There are plenty of reasons why you should move to Plano TX. The city has a terrific quality of life, a great job market, and pleasant weather. Plano, one of the "happiest cities" in the US, is a haven for fine dining, coffee shops, outdoor spaces, and nature trails. This is an excellent place to move to with some of the best interstate moving companies in Texas and it is on its way to becoming one of the greatest places to live in Texas by providing its citizens with the ideal blend of urban and suburban lifestyles.
Here are 8 reasons why you should move to Plano TX
Northern Texas in Collin and Denton County is home to the relatively modest city of Plano. Plano is the ideal location for job opportunities and entertainment. It's only a 30-minute drive from the Dallas and Fort Worth metro area. The city, which has a population of about 284,579, is constantly expanding and changing. This city has something for everyone. Now let's see why you should pack your bags and choose Plano as your new home.
Job opportunities
One of the biggest reasons why you should move to Plano TX is a large number of job opportunities. Over ten thousand companies and a great number of corporations can be found in this prosperous community. This city is home to numerous global giants such as EDS, Raytheon, etc. It has prompted the Wall street journal to proclaim Plano as a top inventive town, landing it ahead of Menlo Park, California, and New York City.
The viability of this community is based on economic development. Plano is an attractive place for people to live, but it is also a hub for corporate development and investment. With over 40% of households earning more than $100,000 annually, it is a very affluent city. It is ranked as the third best place to live in the United States by Money Magazine. Therefore, if you are looking for a place that has many job opportunities, then contact long distance movers in Round Rock TX, and book your move to Plano! You will find the job of your dreams here.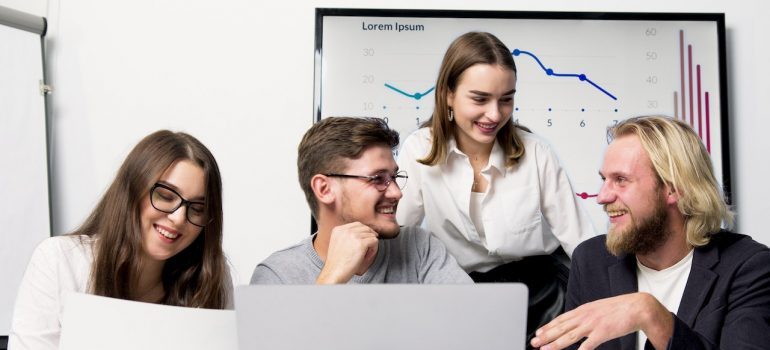 Diverse population
Plano has a population of 293,189, making it the 75th-largest city in the United States and the ninth-largest city in Texas. Plano's population has grown by 1.50% from the most recent census, which showed a population of 288,870 in 2020, and is now rising at a pace of 0.88% each year. Plano has a population density of 4,090 persons per square mile and a total length of nearly 72 miles.
The median age in Plano is 38.9 years, 37.8 years for males and 40 years for females. Being home to one of the highest concentrations of Chinese Americans—who make up 17% of the foreign-born population—is one of the most intriguing features of Plano's population. Original immigrants comprised 22% of the foreign population. 9% were from India, 4% were from Vietnam. As you can see, this city is quite diverse. If diversity is what you are looking for, request a free moving quote from interstate movers in San Antonio TX, and start preparing to relocate to Plano.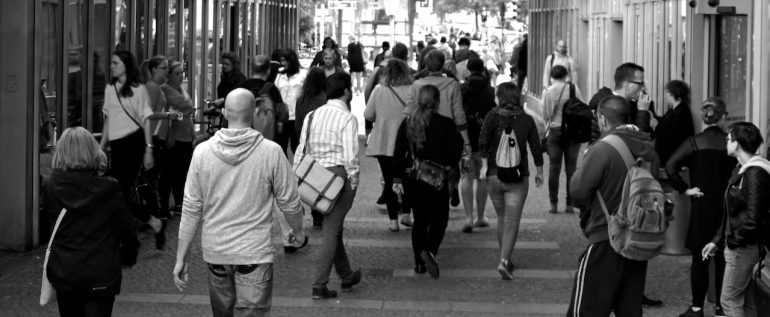 Excellent public transportation
Although many areas and city blocks are walkable, a car is a must when residing in Texas. Like the rest of the state, Plano is widely dispersed, making transportation inside the city most convenient by car. Even though cars may be the most common choice among locals, Plano's public transportation system offers a fantastic backup or option for individuals who choose not to possess a car. Before you relocate here, with the help of Houston interstate movers, decide whether or not you will bring your car with you.
Plano provides great accessibility to its people and workers who need transport internally. With over a hundred and thirty thousand workers flowing daily in the city of Plano, you need a responsible road and transportation system. Plano does provide that. There are several ways to go to and from the city center. The Plano area and 12 other nearby communities are served by the DART system, which stands for Dallas Area Rapid Transit. It consists of a train line, bus system, and ride-sharing service. Particularly, the rail route travels directly through Downtown Dallas and even to the Dallas/Fort Worth International Airport.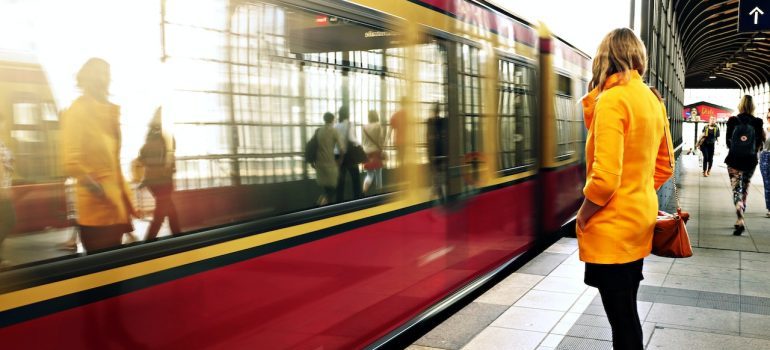 A peaceful community
When moving, safety is a crucial element to take into account, and fortunately, Plano offers that as well. Plano is considered to be one of the safest cities in the country. The crime rate is 28% lower than the national average. A multitude of factors, including the frequency of violent crime, property crime, traffic accidents, hate crimes, the likelihood of natural disasters, and even the proportion of uninsured inhabitants, were considered in determining this area's excellent safety ranking.
In light of this, you may ask how Plano maintains such a high degree of safety. The city has a closely knit community that values maintaining the area's safety, in addition to the local police force being highly trained and equipped. Plano locals recognize the value of keeping a safe neighborhood and are actively involved in a community watch program to reduce crime in the surrounding areas.
When compared to some bigger cities like Houston, they do differ quite a lot. It would be a change that needs some time to process. In order to have more time to adjust to the new environment, it would be best if you had someone to help you relocate your belongings. Enlist the help of the long distance movers South Houston offers. This way, they can deal with unpacking while you explore your new neighborhood.
There are plenty of things to do in Plano
Although Plano may appear to be a little town, it is actually Texas' ninth-largest metropolis. This hospitable and vibrant community prioritizes meetups and events all year long to bring people together. It contributes to the perception that it is relatively small. There is no better location to meet your neighbors than a city that hosts various festivals, fairs, and sporting events. There is a festival or event in Plano for everyone to enjoy, whether they prefer to sample new delicacies, learn about different cultures, or listen to live music.
Here are some of the most popular events:
Plano Farmer's Market: Visit this farmers market held on a few weekends from nine in the morning to six in the afternoon to buy fresh produce and homemade treats. Popular things bought include tamales, salsa, and locally created jams.
Plano Music & Arts Festival: This music festival, held on a few weekends in October, includes live outdoor concerts, art exhibits, a car show, a motorcycle show, regional food, and lots of beer.
Plano Food and Wine Festival offers award-winning wine from more than 30 vineyards. Also, delicious food from regional exhibitors.
Plano's Summer Art Camp: This four-day summer art camp is great for your children to learn all about art and creative expression.
If you like spending time outside, explore one of the many parks and wildlife preserves that Plano offers if you want a break from the rush and bustle of city life. Plano is home to approximately 98 miles of recreational trails and a total of 85 parks. Here are the most popular ones:
Arbor Hills Nature Preserve
Big Lake Park
Shawnee Park
Bluebonnet Trail Greenbelt
Low housing costs
Competitive home prices, low property taxes, and low cost of living are just some of the reasons why you should move to Plano TX. Thinking about retiring? Well, the city has also been ranked as one of the best places to retire. This is why you should consider moving to Plano with the Austin interstate movers if you are retiring soon. This could be a great place to start a new chapter of your life!
Comparing New York with a median house price exceeding half a million dollars and San Francisco over 750 thousand, many people are discovering that they can buy bigger homes for their money, giving dual-income families more flexibility in the workplace.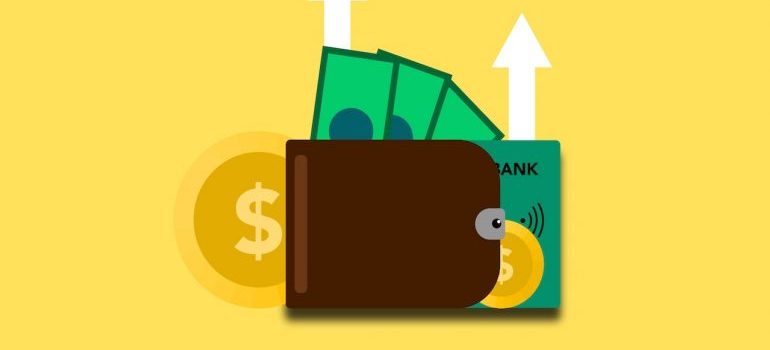 Despite having a somewhat higher cost of living than the national average, Plano is renowned for its reasonably priced houses and low property taxes. In fact, Plano has been ranked among the greatest American cities for investing in real estate and purchasing a home. Plano is still an affordable location and is renter-friendly, despite the fact that home prices in the area have risen over the past few years due to a competitive housing market. If you are looking for an affordable place to buy a home, then Plano is perfect for that.
Quality education
Education is an important element to consider when choosing where to move with long distance movers Dallas offers. If you have kids, you will want to find a place with great educational options. The good news is that if you choose Plano, you will not make a mistake. Plano is home to numerous well-regarded schools. Plano's school system has been acclaimed by the national leadership in learning award. Twenty-two schools have been designated with the national Blue Ribbon school of excellence. High test scores have earned the Plano Independent School District a nine out of ten ratings, and the district continues to dazzle its residents and the areas around it. In the district's total of 67 schools, there are 44 elementary schools, 13 middle schools, 6 high schools, and 3 senior high schools.
Plano also provides many options for higher education. 29 colleges are located in the region. There are 21 private universities, 2 are public colleges, and 6 are community colleges. Plano boasts schools for every degree you might possibly be interested in pursuing. One of the best aspects of your new Plano residency is being eligible for in-state tuition if you don't mind the commute and want to look into other educational possibilities in the state of Texas.
The weather is beautiful
The climate in Plano, Texas, is warm and temperate. Here, residents can anticipate hot, muggy summers and chilly, windy winters. Almost the entire year, the sky is mostly cloudy. Locals frequently draw comparisons between the weather in Plano and that in California. With an average high temperature of 94 degrees Fahrenheit throughout the summer, August is the warmest month of the year. The coldest month of the year is January, which has an average low temperature of 32 degrees Fahrenheit. Plano experiences about 40 inches of yearly precipitation. There are about 229 sunny days and 2 inches of snowfall on average in Plano each year.
Despite having somewhat moderate weather, Plano is situated on the southernmost tip of Tornado Alley. In the city, there is a high risk of tornado activity. It experiences three tornadoes on average each year. Tornadoes can result in significant property damage and put inhabitants' safety in danger. Plano has had 175 tornadoes since 1950, making it no stranger to this meteorological occurrence. Texas has had more tornadoes than any other state in the US. Most frequently in the months of April, May, and June. Before you relocate here with the interstate movers, make sure to learn what to do in case of tornados. This way, you will be ready and know what to expect.
Moving to Plano is a great decision
Plano has a high quality of life. Its unrivaled combination of location, highly educated talent pool, low cost of living, schools, amenities, and transportation system is why an increasing number of businesses have chosen Plano as the setting for their own success stories.
In a nutshell, Plano is fantastic, and there are many reasons why you should move to Plano TX! A great place for family, work, shopping, and studying. You can't go wrong living in Plano. It is convenient since the economy and jobs are booming here. It's close to Frisco, which is another booming area. Since there's been exponential growth over in the area the past few years, a ton of construction is going on right now, which tends to cause a lot of traffic. If you can get past that and the hot Texas summer, then you'll enjoy Plano. Whether you are moving to Plano TX, for a new business opportunity or simply for a change of scenery, you will be welcome. Just make sure to give us a call and let us help you have a stress-free move to Plano.