Moving from one state to the other can, at times, be more challenging than we think. There is so much more to moving than just packing and driving along. And those key differences between the two places can affect the move a lot more than we can imagine. But this does become a lot easier when we have the right help. For instance, when state to state movers Orlando residents recommend come to help you move from Texas, a lot of weight falls off your shoulders. Also, the more you know about your relocation, the easier the entire process will be. So what should we know before moving to Orlando FL from Texas?
Why are people moving out of Texas?
Well, generally speaking, Texas is actually among the top states based on the number of people that move there every year. But of course, there will always be people that move out of it as well. As for why that is, it's mostly personal preferences,  better working conditions, job recommendations, college, being close to loved ones, and so on. The best interstate moving companies Texas has are generally quite busy helping people move in, as many of them can appreciate the beauty of this state.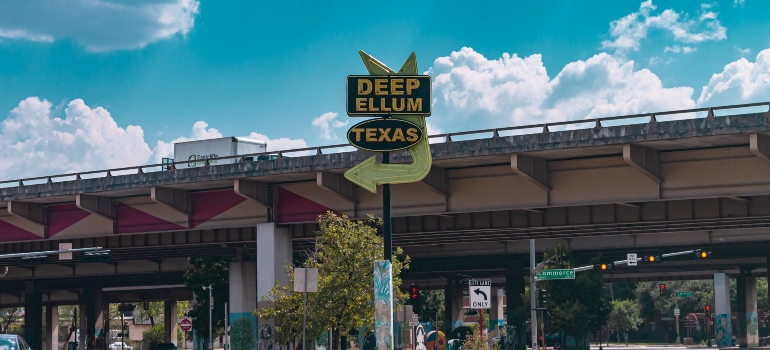 Actually, so many people from California have moved to Texas that people saying, "Don't California my Texas" has become a thing. Usually, people move here due to better living costs, affordable housing, no state income tax, the job market, and so much more. But then why are people moving to Orlando FL from Texas? Here are the most common reasons:
Public transportation – The public transportation system is terrible. If you don't own a car, then you are out of luck. And the highway system is always under some form of construction. Moreover, there are many traffic jams and accidents, making life hard even for people with cars. Traffic is terrible just because of how badly planned the highway/ transportation system is.
Politics – The driving force behind the scenes of every state is local politics. And when it comes to Texas… Well, the politicians here are enraging. People here feel like every year, they do something that affects everyone in a negative way. Now women are denied health care. And before that, there was a power outage across the entire state because they have their own grid, and it doesn't work, apparently.
Why do people move to Orlando?
On the other hand, after moving to Orlando FL from Texas, people will notice a clear difference. Orlando is one of Florida's most beautiful cities. It is home to many theme parks and famous attractions. Orlando, Florida, is actually the 23rd largest urban area in the U.S. Counting over two million residents currently living in the Orlando area, the city is always evolving fast. Actually, approximately 138 people move to Orlando every day, influencing the area around the city and its suburbs to evolve as well.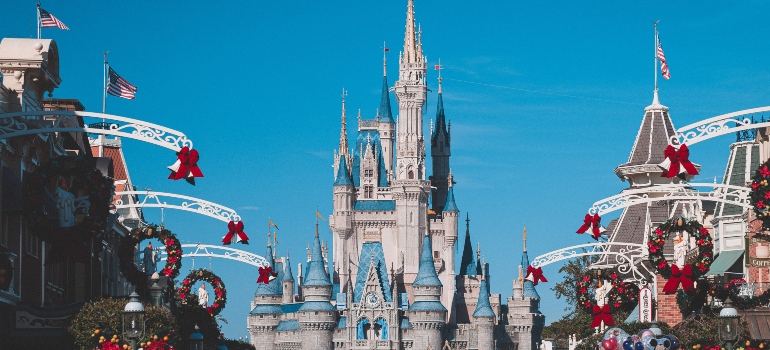 Believed to be the most visited traveler destination in the nation, the city has more than 70 million tourists enter and leave it per year. Over the years, it has earned the nickname "The City Beautiful". Orlando is located in Orange County, delivering to its citizens a pleasant blend of urban and suburban living. The city has an assortment of eateries, gardens, and things to do. Actually, many interstate moving companies Florida residents recommend are located right here!
The costs of living
When moving to Orlando FL from Texas, be prepared for the costs of living differences. When moving from one state to the other, it's quite obvious that there will be differences in living expenses. As such, what should people expect after contacting the state to state moving companies and preparing to move? Well, let's start by comparing Texas and Florida's average living expenses. Here is a comparison of the cost of living between the two states:
People in Texans enjoy the 15th lowest cost of living in the nation. So how much does it cost to live in Texas? According to 2020 data taken from the bureau of economic analysis, the average living cost in Texas for a single person was $39,661 per year.
How much would you need to pay in order to live near the Florida beaches? Well, your wallet is in luck as Florida residents enjoy the 32nd-lowest cost of living in the U.S. It might not seem like much, but when compared to other states like California, the difference is huge. Taking the same data from 2020, the average living costs for a single person in Florida were $43,615 per year.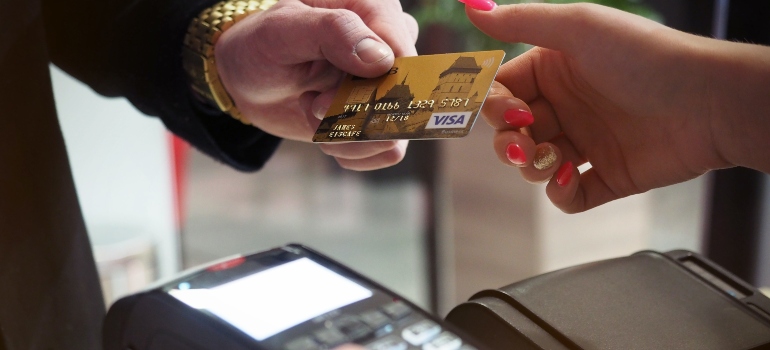 Housing costs
After moving from Texas to Florida, there will be some differences that are unavoidable. One of them is the difference in housing prices. Average prices in Texas are the following:
Average monthly mortgage cost: $1,244
Average studio rent:$900
Average one-bedroom rent:$954
Average two-bedroom rent:$1,083
Average three-bedroom rent: $1,268
Average four-bedroom rent: $1,641
Average gross rent:$1,091
As for buying a home in Texas, the prices will vary from city to city. As the state itself is huge and incorporates many different-sized cities. When it comes to Orlando FL, the average renting prices vary on the size and type of accommodation you are looking for.
Here is what you can expect to pay once you relocate from Texas to Orlando with the help of Houston long distance movers:
Average monthly mortgage cost: $1,503
Average studio rent: $1,002
Average one-bedroom rent: $1,040
Average two-bedroom rent: $1,240
Average three-bedroom rent: $1,423
Average four-bedroom rent: $1,700
Average gross rent: $1,238
Climate differences
After you decide that moving to Orlando from Texas with the interstate movers Houston is a good idea, you should investigate some basic differences between the two. And one of them is the climate! Many people only do minimal research and are stunned after moving. Climate is one of the top things you should consider when choosing where to move. So what is the climate like in Texas?
Summer, Spring & Fall –  The summers in Texas deliver long spaces of clear skies and warm temperatures. The state's rainy season is mostly in the spring (March-May) and occasionally can happen in the early fall (September-October) as seasons start to change. The storms are typically fast and fierce. But the rainy period lasts about 1 – 2 days.
Winters – The winter is relatively mild. Nevertheless, influenced by the size of the state, the temperature friction from the northernmost and southernmost ends in Texas is a standard of 20 degrees. The southern tip (the Rio Grande Valley) is usually in the '60s and '70s during the winter. Snow is unusual in most parts of the state. While frozen rain and sleet are more likely when rain happens.
Climate in Orlando
On the other hand, the climate in Orlando is subtropical. That means it has very mild winters and hot, humid summers (during which there are somewhat regular thunderstorms). Orlando is located in central Florida in a flat area distinguished by the existence of several lakes. The average temperature in January (the coldest month) is 15.9 °C (60.6 °F), and during July and August (the warmest months ), it is 28.1 °C (82.6 °F).
Winter – The winter lasts from December to February and is very soft and sunny. Rain is relatively rare, depending on the year. Sometimes when it rains, it can rain a lot. There are a couple of warm spans when the temperature reaches or exceeds 25 °C (77 °F). Nevertheless, after sunset, the temperature falls drastically, and at night, it gets cold, and fog can form.
Summer – When the summer arrives from June to September, it becomes hot and muggy. Due to the high humidity in the state, the heat is moist. The mixture of humidity and high temperatures can deliver a temperature of 40 °C (104 °F) and above. In summer, thunderstorms happen nearly every day, although it doesn't rain constantly.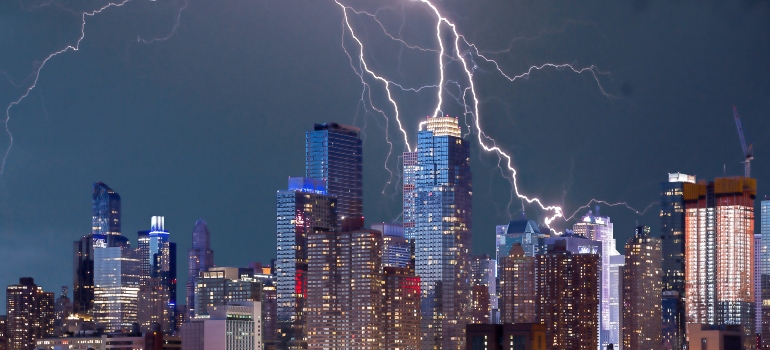 The population
One more thing you should be ready for when moving to Orlando FL from Texas is the differences in the population. They come in both ages and races. In general, Florida has a considerably older population. 17.3% of the population in FL is over 65 (the biggest percentage in the US), with an average age of 40.7 vs 10.3%. Texas, with an average age of 33.6, is one of the lowest average ages in the US per the 2010 census. In fact, Florida has more people over the age of 65 than Texas, even though it only has 74% of the entire Texas population.
At the same time, Texas is considerably more racially diverse. Considering all races, with 37% of the population being Hispanic compared to 22% in Florida, it makes a huge difference. 70% of the Texas residents are white, and in Florida, 75%. Florida does have a bigger portion of African American residents, 15% vs 11%. Over the years, Texas has had by far the biggest resident growth when compared to any state between the 2000 and 2010 censuses. Even pushing its way over New York and taking the place of the second most populated state in the US. On the other hand, Florida is much more densely populated. Maintaining its place as the fourth most populated state with 1/4 of Texas's land.
Are the two states too different?
Both states lean to be socially and politically conservative. And both have been shown to have a strong religious influence. Both states are southern. And in general, individuals tend to be pleasant, although one has to admit that Texas has a certain edge. The weather in FL is rather tropical all year long. The weather in Texas is a lot more unpredictable, going from extremely hot to cold. The state of Florida is home to some of the world's most beautiful beaches. And although Texas does have some beaches, none of them can compare to Floridas.
When it comes to food, in Orlando, you can find almost every food chain and restaurant! On the other hand, although Texas is also the center of dining, it has more unique dining options. Florida is home to some of the world's know cities, like Miami. But Orlando is ranked 23 in size in the whole US. On the other hand, when looking at the size of either DFW or Houston, you notice that they are the 4th and 5th largest cities in the US. Orlando has a very laid-back, relaxed lifestyle, while Texas varies from very slow to very fast-paced urban city life.
Moving to Orlando FL from Texas is simple with reliable movers
Moving to Orlando FL from Texas has its own flaws and benefits. But at the end of the day, it all comes down to your personal preferences. You are the one that should be comfortable with the idea of moving. Maybe you wish to find a job next to a stunning beach. Or are you simply going there to be next to your loved ones? Whatever your reason, we hope that you thought everything through before you made your decision. To make your relocation simple and smooth, feel free to contact us and book a move with our movers. Moving from one state to another can be simple when you have a great moving team by your side. Whenever you are ready, just give us a call, and we will make sure you have a smooth transition from Texas to Orlando.