If you are thinking of changing your residence, you should consider moving to San Antonio. This is the second-largest city in Texas and one of the fastest-growing cities in the country. Moving to San Antonio is a good decision whether you want to move alone or with your family. And this article will present the facts supporting this decision and point out things that can go wrong when moving.
What makes San Antonio so great?
San Antonio is the oldest city in Texas. It is located in the central southern part of the state. It has a population of slightly more than 1.5 million, and with the surrounding area, this number exceeds 2.5 million. San Antonio is the most visited city in Texas. Due to its 300-year military history, it is also known as the military city of the United States of America. San Antonio ranks as the eighth safest large city in the United States and is the most affordable large city center in the state of Texas. Located in Bexar County, the city's small-town character and cultural diversity make it a popular destination that attracts many families, young professionals, and retirees. San Antonio is considered to have a laid-back lifestyle with an amazing dining scene.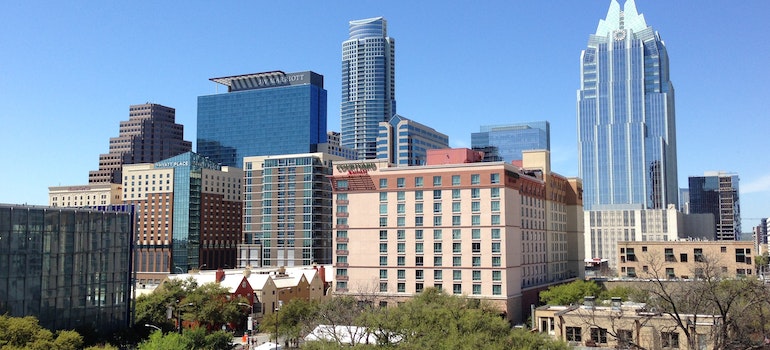 Things to see in San Antonio
There are plenty of things to see in this city. However, we have singled out a few that are considered important to American history:
Natural Bridge Caves
The Alamo
The Tower of America
National Historical Park
Natural Bridge Caves
These caves are located not far from San Antonio. Inside them hides fascinating stalactites and stalagmites, which you can see when visiting the caves as part of one of the various tours offered to tourists.
The Alamo
This is one of the most significant sites in Texas and one of the most important in American history. The Alamo is where the people of San Antonio fought against the Mexicans during the Texas Revolution.
The Tower of America
The tower that overlooks the whole city is a must-see when in San Antonio. It is the tallest building in the city and has almost 1000 steps.
National Historical Park
It consists of five Spanish frontier missions in San Antonio. These missions, which are World Heritage Sites UNESCO, were originally established to spread Christianity among Native Americans. The Alamo, Mission San Jose, Mission San Juan, Mission Espada, and Mission Concepcion are all part of the park. Visit the park to learn more about these historical missions and their impact on American history.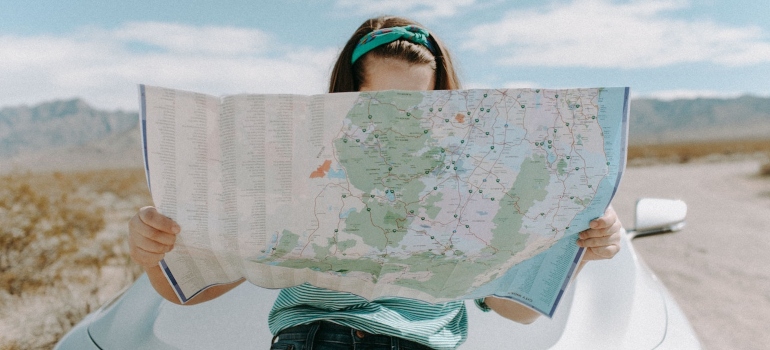 5 Facts to be aware of before you move
There are many reasons why relocating to San Antonio is a good idea. But here are some of the most important ones:
Affordable house market and picturesque neighborhoods
Low-income taxes
Many job opportunities
Relaxing lifestyle
Educational options
Affordable house market and picturesque neighborhoods
Buying a house will be a good idea if you plan to live here for a long time. Take the opportunity and buy a house in one of the best residential areas of San Antonio. The time is right because houses are quite affordable now. On the other hand, be aware of the fact that median home prices have been steadily increasing over the past few years. Even though housing prices are 29% lower than the national average, there is no reason why you should spend more money than necessary. So, you should find a house that fits your needs and start packing. Hire long distance movers San Antonio offers to help you with the move. This way, you will be able to concentrate on other things like decorating your home.
If you decide to make San Antonio your new home, you will make no mistake. This is certainly one of the most family-friendly cities you have ever been to. You can choose from a variety of neighborhoods. What they all have in common is that their residents are friendly and welcoming. If you have always imagined having neighbors who are always willing to help you out, this is the place to move to. While residents do not have to say so themselves, strangers can attest to it. So make long distance movers Raleigh NC offers your moving partners, and move to this marvelous place!
Lower-income taxes
Another benefit of living in San Antonio is lower income taxes. This means that your cost of living will not be as high. Then, if you consider that housing prices are also lower, you will surely manage to put aside a larger amount of money. However, you should be aware that sales and property taxes are higher. You will have to pay about 8.25% sales tax and about 2% property tax. This may seem like a lot at first glance, but it is still low compared to other states, such as New York. Check the tax rates yourself. This way, you will always know what to expect and how much money you need.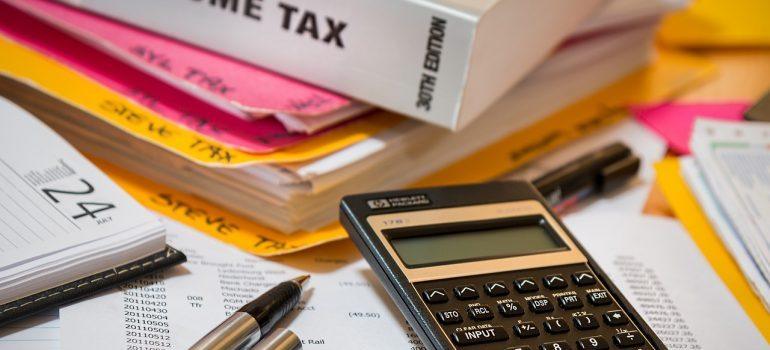 Easy job hunt
One of the reasons people move to San Antonio is because the unemployment rate is below the national and state averages. So if you are looking for a job, there's probably no better place to settle. If you are looking for a job in tourism, you can be sure you'll find one. The number of tourists increases yearly, so you'll have plenty of work.
If you are moving for a job, you want the entire moving process to be completed as quickly as possible. Therefore, create a moving-out-of-state checklist to stay on track and finish all the tasks on time.
Relaxing metropolitan city
Considering that it is a big city, the quality of life is higher than you can expect. Nature lovers, families, and sports fans love living in San Antonio. There are a large number of fun recreational activities. Summers in San Antonio are usually hot, and winters are mild. This means you can spend a lot of time outdoors all year round, and if you want to relax, you should visit one of the many parks. On the other hand, if you want to be active and feel the thrill, you should visit amusement parks. You will have a lot of fun and spend quality time with your loved ones. So, start having the time of your life and hire State to State Movers to help you relocate to San Antonio.
Educational options
Education is one of the most important things for families with kids when looking for a place to move to. Even though San Antonio is not on the list of top-rated places for education in Texas, it still has some great educational options. There are many great public and private schools to choose from. San Antonio has 31 higher educational facilities. Some of the most famous are the University of Texas at San Antonio and Texas A&M University-San Antonio.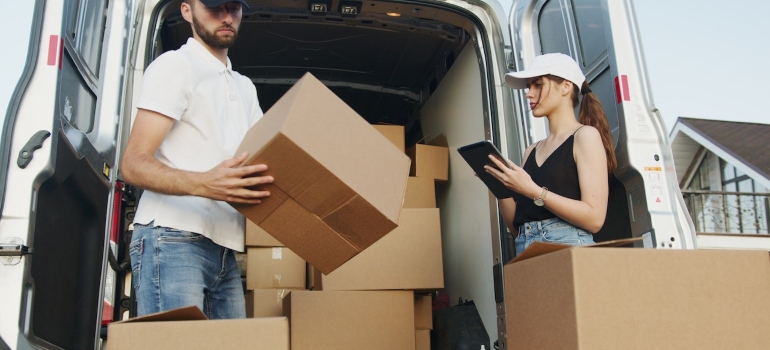 Mistakes to avoid when moving to San Antonio
Moving to a new city can be an exciting but overwhelming experience. With interstate movers San Antonio has to offer, your moving will be a breeze. And to help you make a smooth transition to your new home, here are five mistakes to avoid when relocating to San Antonio:
Not budgeting for moving expenses
Not researching the neighborhoods you're interested in
Forgetting to pack important items
Moving during peak season
Neglecting to hire professional movers
Not defining the budget
Moving to a new city can be an exciting adventure, but it can also be a costly one. According to a recent survey, the average cost of relocating to San Antonio with household movers in TX is just over $1,800. This includes expenses such as renting a moving truck, hiring movers, and the cost of storage. Given these costs, it's not surprising that one of the most common mistakes made when moving to San Antonio is not budgeting for the cost of the move. With a little planning and preparation, and with the help of movers, you can ensure that your move to San Antonio is affordable and enjoyable.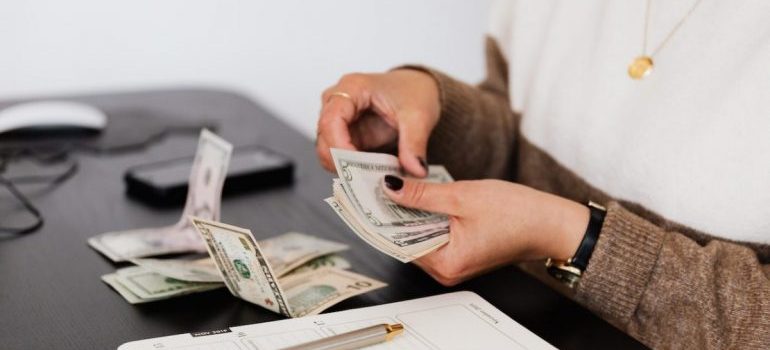 Not researching neighborhoods
There are many things to consider before taking the big step. One of the most important decisions is choosing the right neighborhood. However, many people make the mistake of not doing enough research on the neighborhoods that interest them. This can lead to problems down the road. These include a high crime rate, noisy neighbors, or limited amenities. If you're thinking of making the city of San Antonio your future home, be sure to take the time to learn about the different neighborhoods. This way, you can choose the right neighborhood for you and avoid making an expensive mistake.
Not packing the essentials
One mistake that many people make is that they forget to pack important things. This can be anything from necessary medications to important documents. To avoid this, list everything you'll need in the first week or two after your move. Then pack these before you leave. Also, ensure you take the boxes with you that contain important items and do not leave them with the long distance moving companies Austin offers. This way, you will have them at hand in case you need them.
Moving during peak season
San Antonio is a beautiful city with plenty to offer its residents, from great food to a lively culture. However, the city can also be quite crowded and expensive during peak season. If you're planning on moving to San Antonio, you might want to avoid doing so during the summer months. Not only will it be harder to find an affordable place to live, but you'll also have to contend with large crowds everywhere you go. The heat can also be unbearable sometimes, making it difficult to enjoy all the city offers. So if you're looking for a more relaxed lifestyle, you might want to consider moving to San Antonio during the off-season.
Not considering hiring a moving company
While saving money by handling the move yourself may be tempting, this approach carries many potential pitfalls. Hiring a professional moving company can eliminate much of the stress and hassle of moving. They will do all the heavy lifting and transport your belongings safely and efficiently. So, if you are planning a move to San Antonio, do not make the mistake of not hiring professional movers.
Here is what professionals can help you with when moving:
Transport
Protection of things
Packing
Time
Transport
One of the reasons why it is necessary to hire a moving company is certainly transportation. It is necessary not only to have a good vehicle but also to provide a good driver. In any case, you need to find people to help you with loading, i.e. parking in the right place.
Protection of things
Although many think that moving is not easy, mainly because of the packaging and loading, paying attention to protecting your things is also important. Many people forget that protection is also important when disassembling and assembling furniture because the furniture is disassembled into smaller parts. Every piece needs to be carefully packed and protected. 
Packing
You may be under the impression that packing does not take that much time and that you can find time to pack. But packing requires not only time but also experience and knowledge. If you want to pack properly, it is best to get someone to help you. Professionals can help you pack everything properly. Plus, the packers will do it much faster than you would. They can pack an entire household in a couple of hours.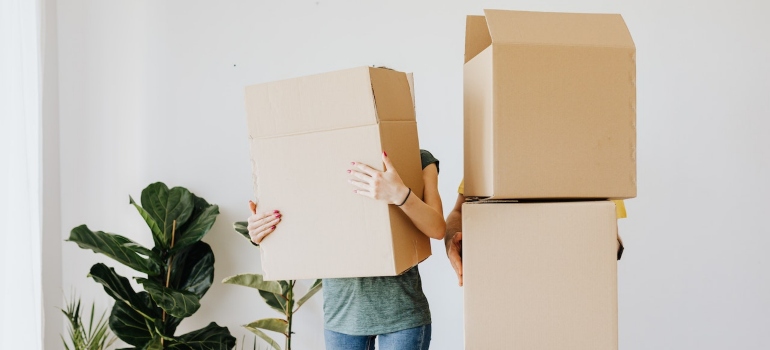 Contact us and start planning your move to San Antonio
Now that you know what mistakes to avoid before moving to San Antonio, we are sure that you will have an enjoyable relocation. This city has a lot to offer, and you will most definitely enjoy it. Just remember to research as much as possible about your future neighborhood and hire professional long distance movers in Texas to help you. Very soon, you will enjoy your new life in this magnificent city!