One of the main reasons why people eagerly wait for retirement is the possibility of choosing where to live. Up until that point, you have been tied to a city because of school and work commitments, but it is time to make a change. However, before you relocate, you should choose a good retirement location. This means that you should consider all the factors before you hire State to State movers and move to a new place. Here are some things you should think about.
What are the best locations for retirement?
Once you decide it is time to retire, you will have to search for a place where you will spend your golden years. That is why we will tell you more about the best places to move to. After careful consideration, we came up with a list of the best senior-friendly places that you will absolutely love.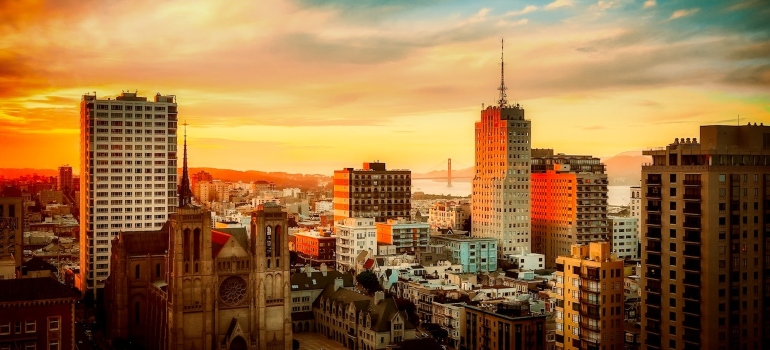 San Antonio
This is a vibrant city that has over 1 500,000 residents. San Antonio is one of those places that can offer many things both to young people and seniors. There are many places you can visit and things you can do, which will make your retirement here very nice. You will surely have a wonderful time here with many parks, restaurants and other places you can visit. There are many interesting senior activities in San Antonio that you will surely enjoy. And that is why many people choose to move to San Antonio after retirement.
The median home value is set at $156,500, while the rent is $1,000. This is something that will surely help you out when you start searching for a new home. Once you find a place you like, make sure to contact one of the long distance moving companies in San Antonio TX. Professional movers can help you organize your move from start to finish for an affordable price!
What can you do in San Antonio?
Some of the most interesting activities you should do after your move to San Antonio are:
Visit Hemisfair Park
Go to the Tower of the Americas
Spend a day in King William Historic District
Visit San Fernando De Bexar Cathedral
Take a tour of La Villita Historic Arts Village
See Spanish Governor's Palace
Take a stroll down the San Antonio River Walk
These are some of the most interesting things you can do here as a senior. And we are sure that you will enjoy doing them as much as other people in San Antonio.
New Braunfels
Although a relatively small town in Texas with almost 85,000 residents, this place still offers a lot of fun to its residents. There are many things that you can do here, and you will enjoy them for sure. The majority of residents own their homes. And they enjoy a lot of nice parks, restaurants, and other activities they can do here as seniors. This place is very nice because it is oriented toward seniors. The median home prices are around $238,000, while the rent is $1,200 per month.
Moving to New Braunfels can be a process that could take some time to complete. But luckily for you, you can count on long distance movers New Braunfels TX has to offer to help you out with the move. They can provide you with some of the best moving senior services so you can enjoy your move as a senior citizen properly and without any problems.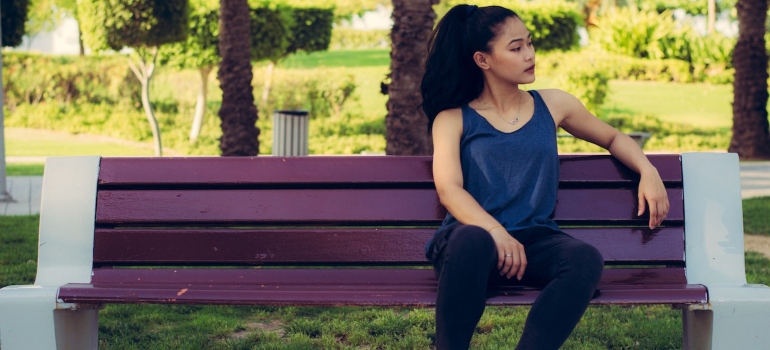 Houston
This is a lovely city in Texas that has 2,313,000 residents. Most people rent their homes. This lovely place is one of those cities that can offer you a lot of fun as a senior citizen. Among some of the things you can see here are the following:
Go to Space Center Houston
Houston Museum of Natural Science
Houston Livestock Show and Rodeo
Houston Botanical Gardens
Galveston
You can do this with your family or alone, and it is perfectly safe for anyone. You will surely enjoy this if you are moving soon. If you want to speed up your moving process, you can hire one of the Houston long distance moving companies to assist you. This way, you can focus on learning more about life in Houston while your moving team handles all the moving tasks.
Look for a place where you will have a healthy lifestyle
If you are retiring in any of these places, you must take good care of your health. You can enjoy many things as a senior, but if you are not taking care of yourself, you will only have a lot of health issues. In this situation, the best thing you can do is to learn how to exercise properly as a senior. Staying active means that you will be able to avoid any serious health issues. And that is something that a lot of us would want to do.
Being active as a senior citizen means that you will be able to keep your health in good condition. This is why, when thinking about moving after retirement, it is important to look for a place where you will be able to stay active. Check if the place you want to move to with the help of interstate movers in Houston has parks where you can exercise or go for a walk. Also, check if there are any senior exercising groups. Joining a group will motivate you to stay active, and you will make plenty of new friends!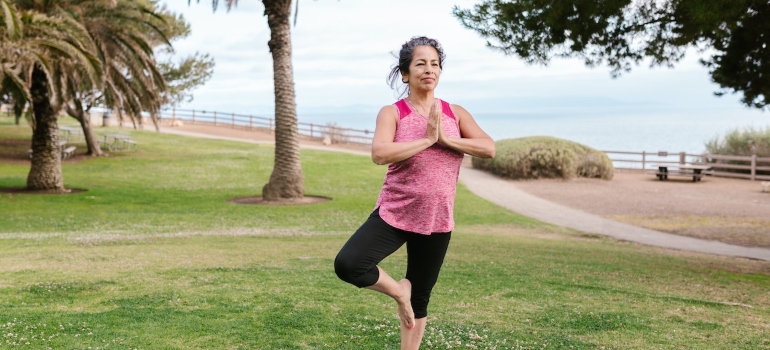 The costs of living are an important factor
When you retire, you will have more time for different activities. For example, you can go to theaters, cinemas, restaurants, etc. Of course, you are going to need a certain amount of money for all of this. When you add the costs of living, the numbers are rapidly increasing. If the area that was the first on your list is quite expensive, try finding a town or another nearby city with lower taxes. Another thing you should pay attention to is the costs related to health care. If in the future you are in a situation where you have to pay for services or medications your insurance does not cover, you would want the expenses to be lower.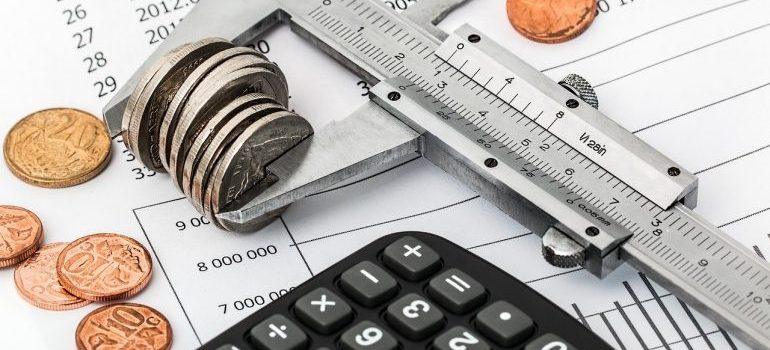 You will choose a good retirement location if you pay attention to taxes
As you already know, certain states are more tax-friendly than others. However, if you want to get the full final picture, you should look into what you will have to pay in a place of your choosing once you are retired. This means your taxes can be lower when you change your residence. There are seven states with no income tax. These are the following: Florida, Alaska, South Dakota, Nevada, Washington, Texas, and Wyoming. Still, you should also know that while some states do not have income taxes, other expenses are included. So, before you hire cross country movers Austin offers, make sure you have chosen wisely.
Consider the quality of life
This is something that largely depends on your habits. For example, if you are used to living in an urban area where you can go shopping every day, visit restaurants, and go to community events, you should ensure your new home can provide you with all of this. On the other hand, look for smaller towns if you want to live in a peaceful community. However, the most important thing you should pay attention to is what your neighbors will be like. You will not enjoy it if your new community has everything you need except for friendly people. Feel free to pay a visit to the town or city in question, and you will get a clearer picture of the matter.
The climate is also very important
If you are living in an area where it snows often but you would like to live in a place that is sunny throughout the year, now is the perfect time to make a change. Of course, the same goes if the state of affairs is the other way around. If you already know a certain place where you would like to live, it is time to find out all the details about it. If you do not, you should start looking for it.
For example, you can check the climate maps and see what area suits you best. Start from there, and it will be much easier for you to narrow down your choices afterward. Once you choose a good retirement location, you can get in touch with the household movers TX offers and start packing clothes that correspond to the weather conditions of the place you are moving to.
Distance plays a major role
If you have children and grandchildren, try to find a place that will not be too far from them. If your perfect place is not that far from them, you are going to need a reliable vehicle. This will make it possible for you to visit them regularly. On the other hand, if you relocate further away, it would be nice if an airport is in your vicinity.
There is one way in which you can check whether the area in question meets your needs. Feel free to go there and spend several days. This will be the perfect test, and you will have a chance to see whether this place suits you or not. If you like it, ask your loved ones to come and visit you. You will have a chance to hear their opinion and, if they like it, you will probably have guests regularly.
Consider retiring locally
Who says that you have to move far away in order to enjoy your retirement? If you feel good about your hometown, you should stay there. There is no need to look for another place where you will have to meet new people and build new friendships. If you have all your friends and family nearby, the best decision you can make is to stay where you are. However, you can time make some adjustments. Instead of living in the city, you look for a more peaceful place in the suburbs. This way, you will still be close to everything but far enough from the hustle and bustle of the city. You will be able to see your friends and family whenever you want, which will make you great.
Moreover, by living in the suburbs, you will be able to stay active since there are many parks and walkable areas. Therefore, before looking for long distance movers Texas offers, think about whether or not you are ready to move. Moving for the sake of moving is not good. So take your time to decide if your hometown could be a great place for retirement.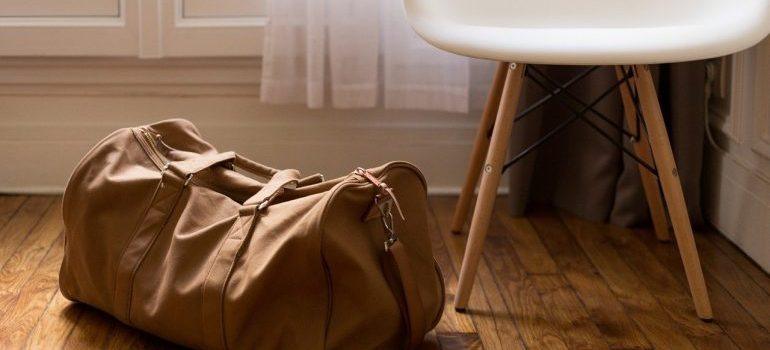 What is your dream retirement relocation?
It is not that simple to choose a good retirement location. However, if you know what you are looking for, it will certainly be easier. Feel free to start from somewhere, and you will surely find a perfect place for you. Once you make a decision, hire a professional mover, add full packing services to your contract, and you will find yourself in your new home in no time. Remember to have fun along the way and enjoy your retirement properly.
References:
https://www.climate.gov/maps-data
https://www.sanantonio.gov/ParksAndRec/Programs-Classes-Fun/Audiences/Adults-Seniors
https://www.forbes.com/health/healthy-aging/best-exercises-for-seniors/
https://www.niche.com/places-to-live/san-antonio-bexar-tx/
https://www.niche.com/places-to-live/new-braunfels-comal-tx/
https://www.sanantonio.gov/ParksAndRec/Programs-Classes-Fun/Audiences/Adults-Seniors
https://www.niche.com/places-to-live/houston-harris-tx/
https://www.liveoverture.com/blog/top-activities-for-older-adults-in-houston