The city of Philadelphia has recently been named the 6th largest city in the US, with a population of 1,581,531 residents. Rated as a top-tier city, Philadelphia is very rich in cultural, historical, and recreational attractions. Living in Philadelphia means enjoying all of the major benefits of a metropolitan city. Many new residents come here each year, and in this article, we will try to answer why you should move to Philadelphia PA, and how to do it properly and stress-free. If you are in the process of organizing a move or have not started yet, we will also mention the important role reliable movers such as State to State Move play in the moving process.
Plenty of affordable housing options are available in Philadelphia
For homebuyers and renters, Philadelphia remains a very attractive value proposition compared to the neighbors to its borders to the south and north. Philadelphia is, as mentioned above, a large metropolitan city with plenty of different housing options. However, the key factor that attracts many is the fact that there are also plenty of affordable options to choose from when it comes to housing. Of course, doing research on time is a must. There are more expensive areas, and you can choose from luxury condos in the City Center to single-family stone mansions. The median sales price is $250.000.
On top of that, the overall cost of living is great. While it is slightly higher than the national average, considering its size, Philadelphia offers a much more affordable cost of living than other big city cities such as NYC, which are similar in size and population. If you are already packing your bags and getting ready for the move, make sure you also do your research and only hire out of state moving companies in Texas who can provide you with quality moving services at great prices.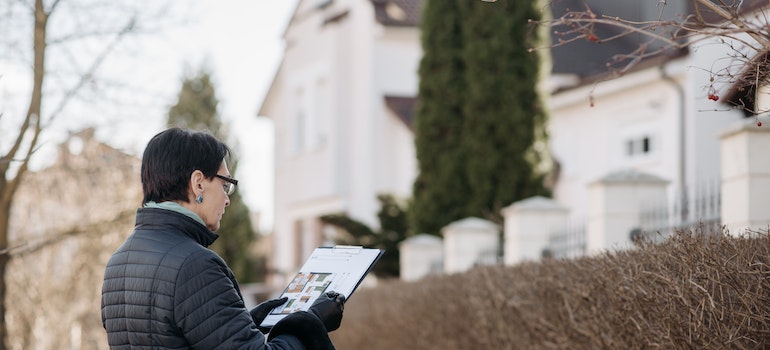 There are many parks, mountains, and beaches
For a huge city, there are many green spaces here. This is a big plus for all nature lovers. With many diverse parks and an excellent recreation system, there is something for everyone when it comes to outdoor activities. When looking at the statistics, we can see that there are over 300 parks, 166 miles of trails, and 40 historic sites. There are also 60 community gardens, farms, orchards, courts, and playgrounds.
Whether you are moving here with your kids or on your own, there is something for everyone to enjoy. If you are moving with kids, make sure you hire professionals who can provide you with quality full packing services. This way, you will have time to take care of your kids and help them prepare for the move while movers are taking care of packing.
A safe and kid-friendly city with a lot of educational options
High safety ratings indicate that the city is good for raising kids and families. Luckily, even with its size, Philadelphia remains a very safe city that is kid-friendly and welcoming toward newcomers. Due to diverse neighborhoods, the good walkability of the city, and an excellent public school system, many young families relocate here. Add the lower cost of living compared to other big cities, and it is quite clear why Philadelphia is so attractive to many. Finally, it does not lack when it comes to higher educational opportunities and options. Philadelphia has dozens of institutions of higher learning. When it comes to universities, you can choose from a number of different institutions, such as:
University of Pennsylvania
Drexel University
Temple University
Villanova University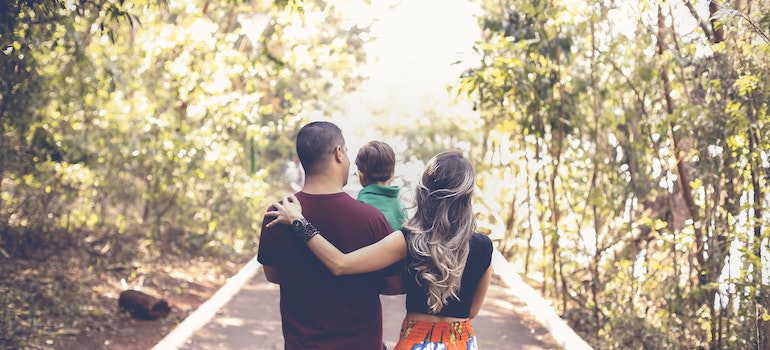 Philadelphia is the kingdom of bikes
According to Bicycling magazine, Philadelphia has the most bicycle commuters per capita of the ten largest cities in the United States. Moreover, it has one of the highest percentages of female cyclists nationwide. Fairmount park has 215 miles of recreational and mountain bike trails for you to enjoy. There are another 22 miles of road in Valley Forge that's mostly paid for road biking, meaning that's a fantastic place to ride a bike, except for winter. If you plan on moving with your bikes but have no room for them in your new home, be sure to contact interstate movers in Universal City TX, who can provide you with quality storage services.
The city of firsts
A fun fact about Philadelphia is that this is the city of firsts. The city is home to America's first zoo, and it also is the home of the first hospital and, obviously, the first medical school. It hosted America's first birthday party, first daily newspaper, public school, and the very first planned city in the U.S.
Philly has the best cheese-steaks
One of the most famous dishes in Philly is the cheese-steak sandwich. Philadelphia Pat Olivieri is often credited with inventing the sandwich by serving chopped steak on an Italian roll in the early 1930s. This one-of-a-kind sandwich is one of the things that will make you love Philly even more! As soon as you move there with the help of the long distance movers Houston offers, make sure to try one. You might as well get a beer with your sandwich. Philly has a wide choice of beers. There are many breweries in the city that you should check out.
Natural disaster-free zone
Philadelphia has no earthquakes or hurricanes. Besides the occasional blizzard, you don't have to give the big ones much thought. Therefore, it is safe to say that you will be serene when it comes to natural disasters. If you come from a place like California or Florida, where earthquakes and hurricanes are common things, this will be quite a change of scenery for you.
Perfect location
One of the reasons why you should move to Philadelphia PA is the fact that it has a perfect location. It is located between NYC and DC. It is an hour to the shore, an hour to the PA Dutch countryside, and an hour or hour and a half to the Poconos. This allows you to go on weekend trips every now and then. You will always have something fun to do. Just hop in the car and choose your destination!
There are plenty of museums
As we already mentioned, Philadelphia is the home of America's first private museum. Saying they have too many museums is like saying you have too many assets in your house. That's impossible. They do have the normal type of museums, but they also have diversified options, such as the Barnes Foundation and the Please Touch Museum, which is for little kids.
Here are some other museums that you can visit once you arrive in Philly:
The African-American Museum
The National Museum for American Jewish History
The University of Pennsylvania Museum of Archaeology and Anthropology
The Academy of Natural Science
A place for a history buff
There are great historical events elsewhere in the United States, but Philadelphia is where America's forefathers took a father, dipped it in some ink, and started making rules that we still follow to this day, or at least that's what we're supposed to do. So, anyone who loves American history should start looking for interstate movers in Lockhart TX, and start planning their life in Philadelphia. After all, the essence of America's history is in Philadelphia.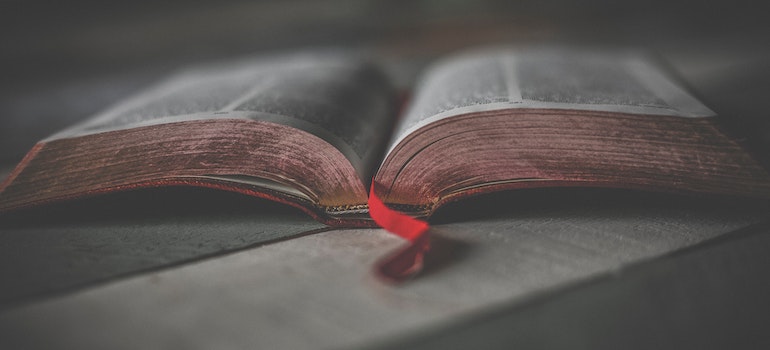 Enlist the help of trusted movers to help you move to Philadelphia PA stress-free
Moving should be fun and exciting and not stressful. However, it is a complicated process, and you will need to be ready and prepared for it on time. Therefore, it is best to organize your upcoming move to Philadelphia PA, with the assistance of trusted cross country movers Houston offers, who will relocate all of your belongings safely to your new home in Philadelphia. Reliable movers can offer you many different quality moving services. With them, you will be able to save both time and energy and ultimately have a stress-free relocation experience from start to finish.  This is the best and safest way to perform an enjoyable relocation journey and enjoy your new home in Philadelphia in no time!