We all know that New York is one of the greatest cities in the world! Many people would like to move here but do not have the chance to do it. Well, if you are the one that is actually planning on moving here, you are in luck! There are so many options in this city, and you would most likely enjoy it. However, you will need help from reliable and professional movers in order to have a smooth move. After that, everything should be easier. But before making an arrangement, you should find out what things you should be aware of when moving from Florida to NYC!
Relocating from Florida to NYC is a great adventure!
Relocating to a place such as New York is a once-in-a-lifetime experience! Therefore, you should make sure to prepare for it properly! With that being said, we would like to point out some of the most important aspects of the move, but of your destination as well. Here are the things every person planning on moving from Florida to NYC needs to know:
The real estate market is strong
NYC is one of the most  diverse places
Opportunities to succeed are endless
Now, let's waste no more time and let's dive into the details!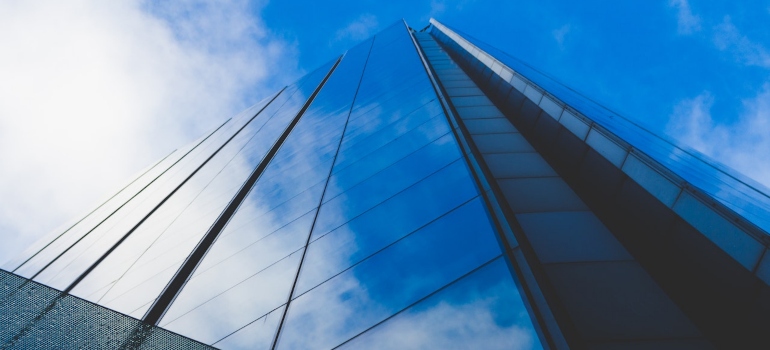 Real estate in New York City
There is no other city that is similar to NYC. That is the reason why more and more people want to move here every year. But that is a part of the problem. Real estate prices in New York have been pretty high for years. However, regardless of how long you have been considering relocating here, this should be no surprise! After all, we are talking about one of the most famous cities worldwide.
While the real estate is very high, you should know that you will have options. First of all, the salary you should be making will probably be higher than the one in Florida. Not only because you may be starting a job with a higher base salary but because you are moving to a more expensive market. Therefore, the differences in prices are something you should expect to be offset by this sheer fact.
Renting a flat in NYC is a very common thing
Furthermore, it is only natural that your first instinct is going to be to move to Manhattan. While this has been a dream of many, it is a fact that it can often be very difficult to do so. After all, Manhattan is the beating heart of NYC that draws everyone to it. So, in the case that you are looking for something that is going to be affordable, our guess is that it is going to be quite difficult to come by.
Rather than living with roommates (in the case that you are a single person), you might as well look into renting a flat for yourself in a different part of the city. After all, the public transportation system in New York, while crowded, is very well developed! So, you should do everything possible to prepare for a stress-free long distance move and use the subway once you arrive in the city.
Median rents in two representative places:
NYC – about $1500
Miami – about $1250
Diversity – a word that describes NYC the best
When relocating to NYC from Florida with the help of long distance movers Long Island has to offer, you should expect a lot of diversity. Yes, Florida is full of diversity itself, but New York is something else. It is one of the most popular cities, and for a good reason. In this melting pot, everyone tries to succeed, and plenty do! This is one of the reasons why it is so popular. That means that everybody is on an equal level! You can expect to meet great people from different countries. 
NYC offers plenty of opportunities
When moving to NYC, you will have the chance to become whoever you want. It is a place where everything is possible. Therefore, you should use this to your advantage. Of course, it is not easy, especially in an expensive city. But the chances are still great for you. This is usually enough for some people to start preparing their documents for an interstate move from Florida, hire movers and move to the place where they can actually find themselves! This might be the right time for you to do the same. Go ahead and hire movers you can trust to help you move to the place where you imagine yourself living.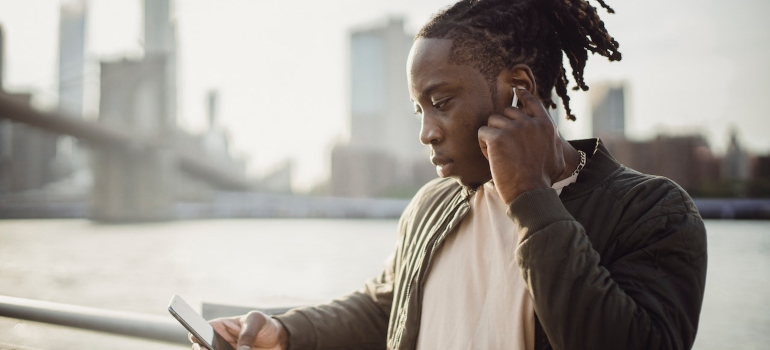 What do you need to do to complete moving from Florida to NYC?
The first thing you need to do is to make a plan. Come up with a plan for your move and desired dates, and start looking for your new home. In the meantime, you should also find out what to expect when moving to a colder climate. While it can seem to be pretty straightforward, you should still make sure to gather information on the subject. You should not let yourself be caught off-guard.
Packing is something to take seriously
One of the key steps in the process of relocation is packing. It is a part of the move that will take a lot of time to complete. Therefore, you should make sure to plan it correctly and to plan ahead. All of your belongings are going to need careful packing, documents included. If you are not very well at packing, you should consider hiring the interstate movers Miami has to offer. They can help you with this task since they have the skills and necessary packing materials to ensure your items' safety.
How to ensure you are hiring the right movers?
Before making arrangements with the moving company, you must research them. Many long-distance movers can move you, but not all of them would not be the right fit. The best way to know that you are dealing with people that know what to do is by reading moving reviews and consulting organizations of authority such as the Better Business Bureau. They are an excellent way to see what you should expect from a moving company.
Furthermore, to decide whether cross country movers Florida offers deserve your time and money, you should go through the comments on their page or third-party websites such as Yelp. By browsing through the comments, you will gain insight into what other people, their previous customers, thought of them. After all, who is better fit to provide information on a company's performance than those who have had experience with them?
Being smart about the moving reviews
However, there is one thing that you should bear in mind. Sometimes, you can come across fake moving reviews. There are companies, especially new ones in the business, that will do anything in their power to gain customers. Writing moving reviews for themselves is just one of the things that they may decide to do. To be certain that you will not fall victim to such a scam, you must learn how to differentiate between true and false moving reviews.
To  spot fakes, look for the following:
Too personal information. It is highly unlikely that a customer will be able to remember the names of every mover. Sometimes, "remembering" one is a miracle, so do not fall for that!
Be mindful of the language used. Keep in mind that most customers are regular people. Therefore, they will be using suitable language and expressions. Too academic review could be a sign of a fake one.
Too general review could be a sign of something not being right.
Overly negative or overly positive reviews can also be a red flag.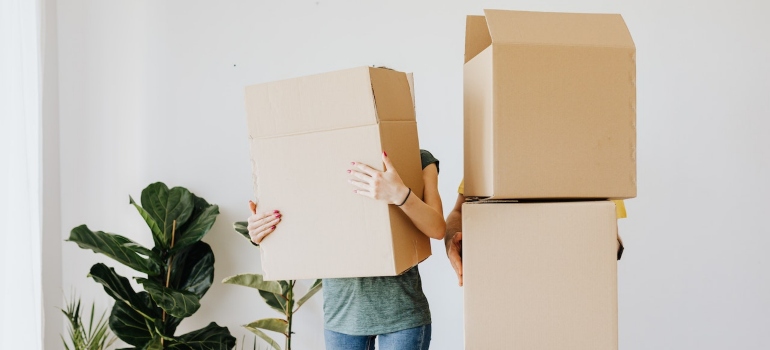 Contact us and let us help you get ready for your move!
Moving from Florida to NYC is a perfect decision for some, but not for all. You have seen what you can expect when you move here. Now, it is up to you to decide whether you are staying or going. If you decide to move, State to State Move will be ready to jump in at the right moment. All you need to do is call us, and we will start organizing your relocation immediately!